I live and go to school in Maryland. Have you ever heard the saying, "If you don't like the weather it will change in 5 minutes."? Well for Maryland it actually is rather true. This past week we have experienced spring and winter in a matter of hours! The week after Punxsutawney Phil said there would be six more weeks of winter there were days reaching 70 degrees — spring time weather. But of course the next day we had snow flurries! Clearly it is important to check the weather before you leave the house in Maryland! Here's a small guide on how to dress for a full day in Maryland.
1. Winter morning.
Usually the mornings are the coldest, so it is best to bundle up then and when I say bundle I mean it! The wind is a big thing here, especially Salisbury, and that is really what makes the cold days even colder! Who cares if you can't put your arms down or get up when you fall, as long as you're bundled up and warm!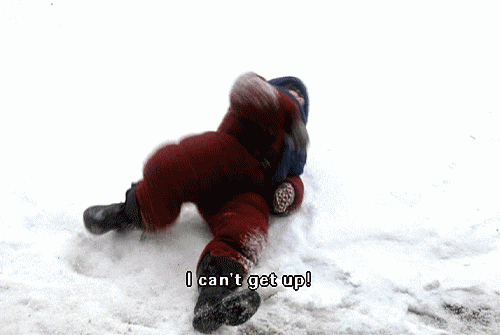 2. Fall late-morning.
These layers should be functional though, and be sure that they can be taken off to create a cute outfit! Yes, you may have to carry a lot but it'll all be worth it! Booties are the best shoe choice since they really can be wore with most of the seasons! Make sure you just have a really large tote bag to store all of your bigger layers from the winter weather, and possibly a different pair of shoes. The thing you should be wearing underneath your winter layer is a light jacket, sweater, and/or cardigan, also a fashionable yet warm scarf is a helpful piece. Think of this layer a more autumn inspiration for that part in late morning where you no longer need your winter bundle but it still has not hit that summer part of the day. THE MORE BASIC THE BETTER!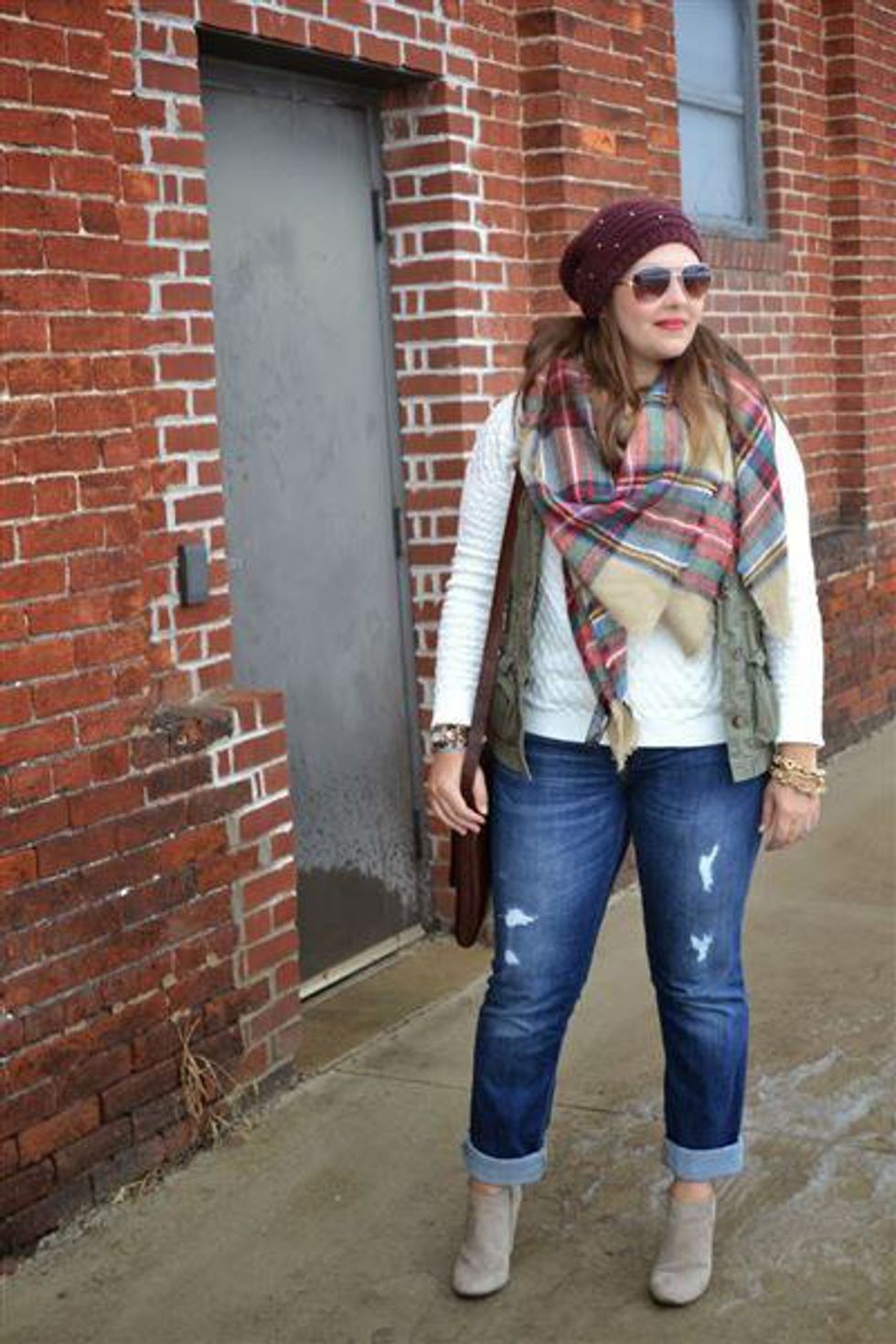 3. Summer afternoon.
You may not want to wear these boots with your fall outfit since it is difficult to incorporate boots with summer but the "basic" principles behind this look are what will help you through the autumn part of the day. The middle of the day will be your summer! Use that handy-dandy tote to put your booties and and break out some sandals/flats! Wear a tee or tank to even out the heat from your legs in pants. It is easier not to have to change pants so cuff your jeans or leave them it really probably won't be 90 degrees just warmer than normal so jean should be alright!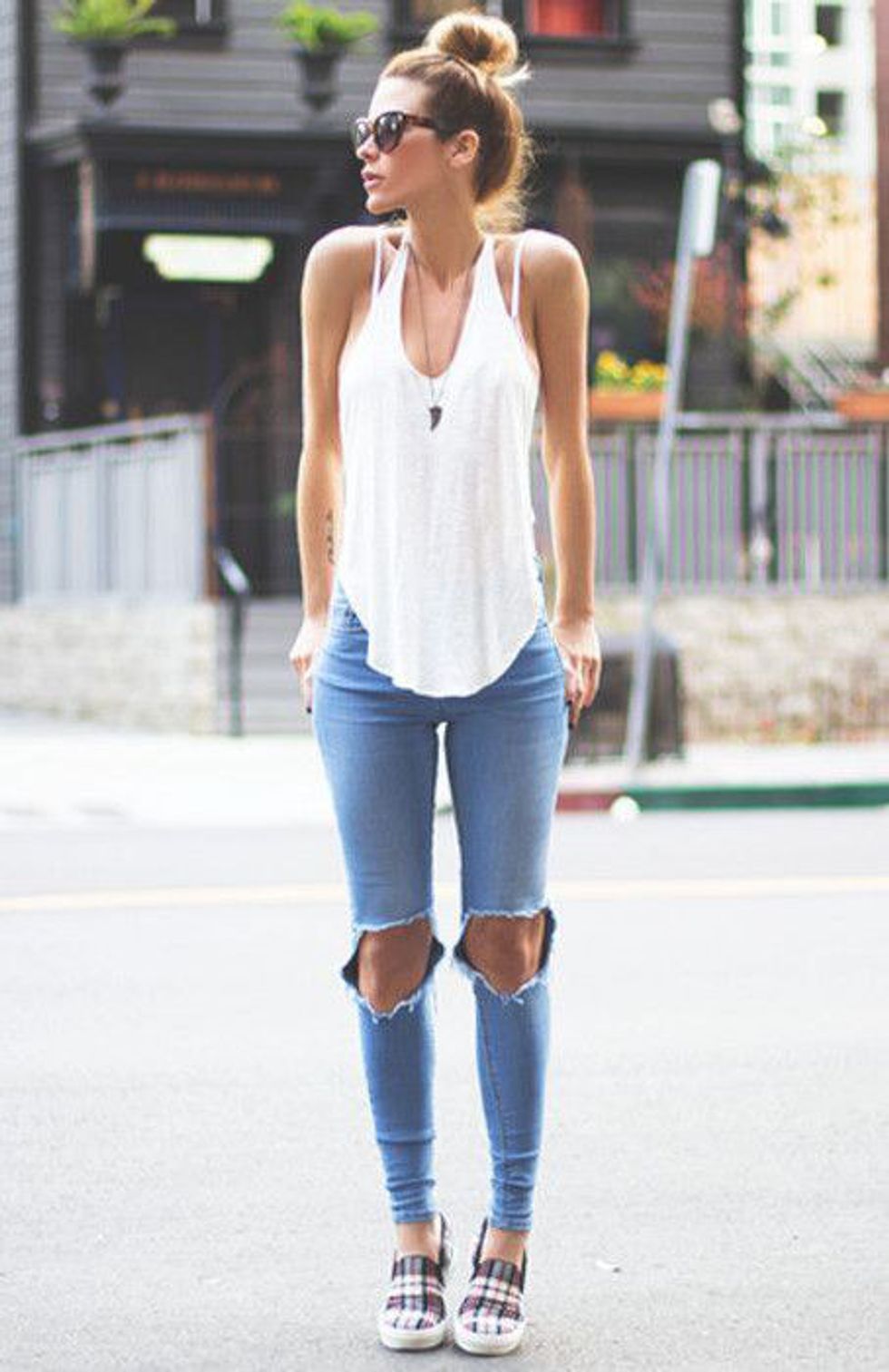 4. Spring Evening
Finally is spring! The evening gets a little colder, break out that functional scarf and those booties to warm up a little. Usually people think spring dresses but really since we are trying to work this all into one outfit a dress is not practical! You should have a cute tank or tee underneath that sweater from autumn. A light long sleeve is probably the best since this morning was just winter maybe try to keep yourself a little contained. If you wear jeans you can cuff them into cute capris that are seasonally appropriate and then cute little flats are perfect! This way you won't be too hot with this weather change but you won't get too cold with those spring breezes.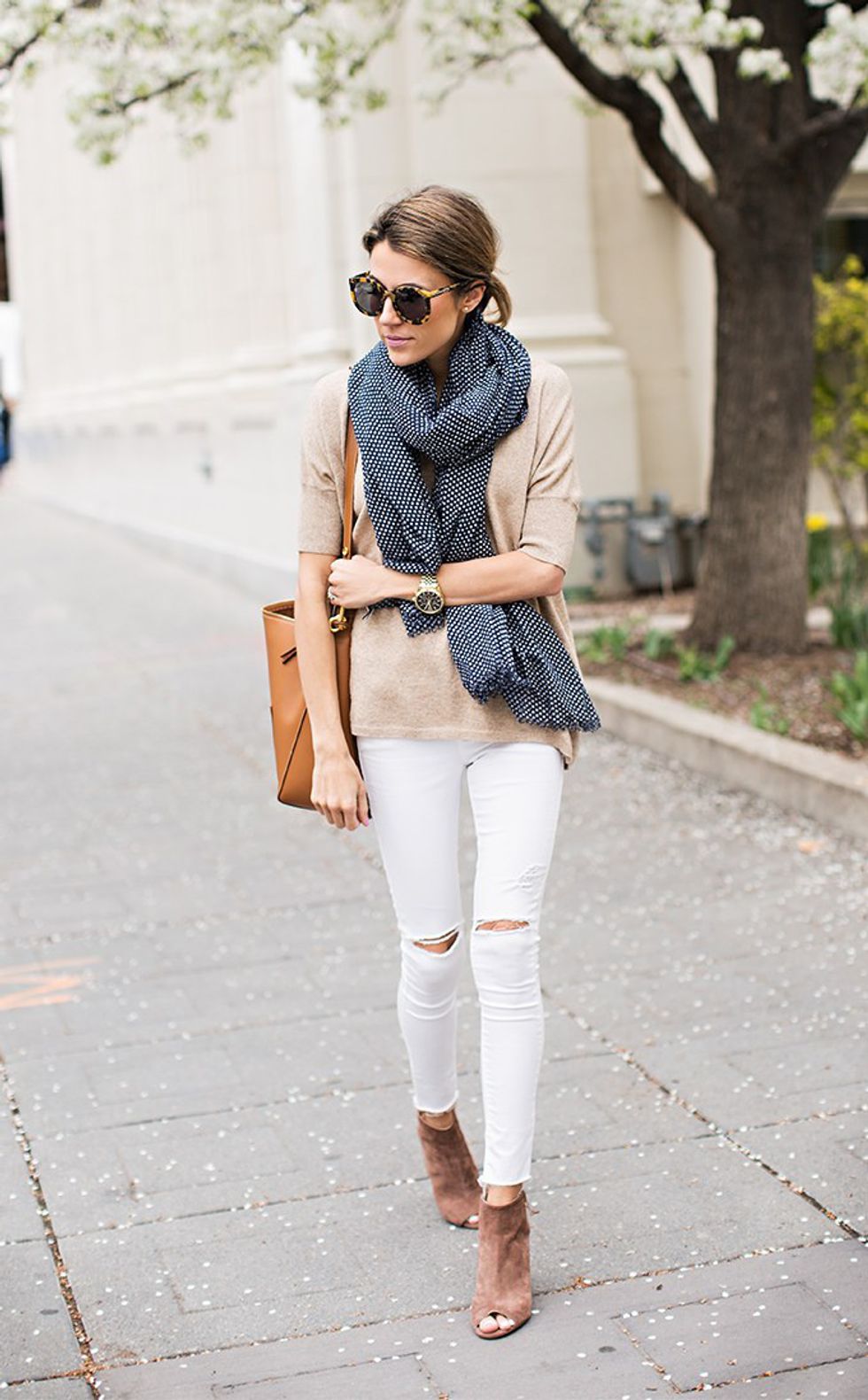 Maryland is up and down with it's weather make sure you check it before you leave and have all the layers you could possibly need!!!