Texas Hill Country - The Next Napa Valley?
Fredericksburg, Texas is home to a countless amount of wineries, seriously there is no shortage! It is the second most visited wine trail in the entire United States. So just for fun I decided to highlight some of my absolute favorites to visit and my favorite glasses/bottles to take home with me!
In no particular order:
Grape Creek Winery
One of my favorites, the vineyard is gorgeous! The winery and vineyard has a beautiful and romantic Italian Villa tasting room, where you can experience the feel of the "Tuscany in Texas". My personal favorite from this winery was the Bellissimo, which is a "beautiful" Super Tuscan style red wine, with a captivating blend of Sangiovese, Merlot and Cabernet Sauvignon.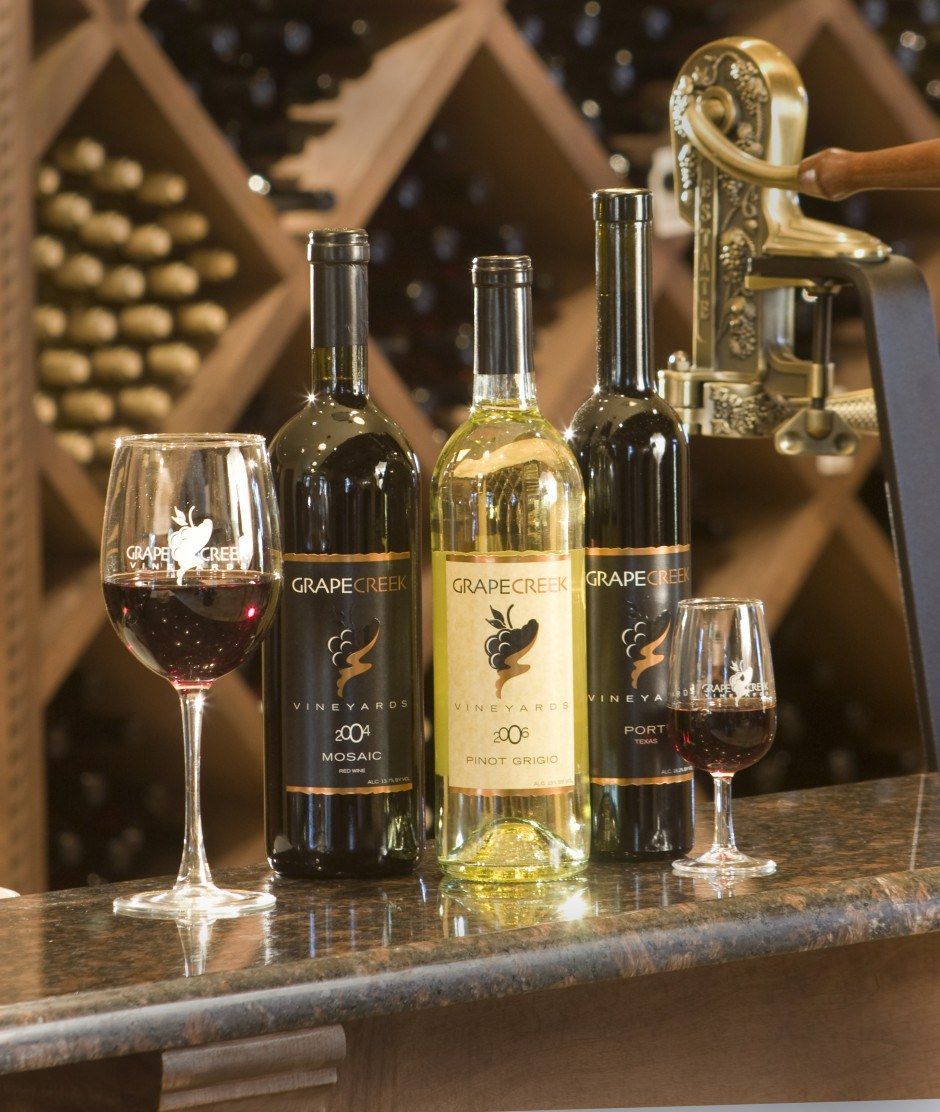 Lost Draw Cellars

I just recently visited this winery and I loved it! The tasting room resides in the heart of Fredericksburg where the Ottmers' family business was originally established. The Lost Draw team continues to strive to produce the highest quality wine that Texas has to offer, and is excited to invite you to enjoy a taste of Lost Draw Cellars. My favorite glass of wine here was the German Gemütlichkeit, which is difficult to explain (and pronounce). It is a phrase describing a situation that is cozy and induces a cheerful mood, peace of mind, and a sense of belonging. It's a blend of Grenache Blanc, Viognier, and Roussanne. Let's face it, we could all use a little more Gemütlichkeit!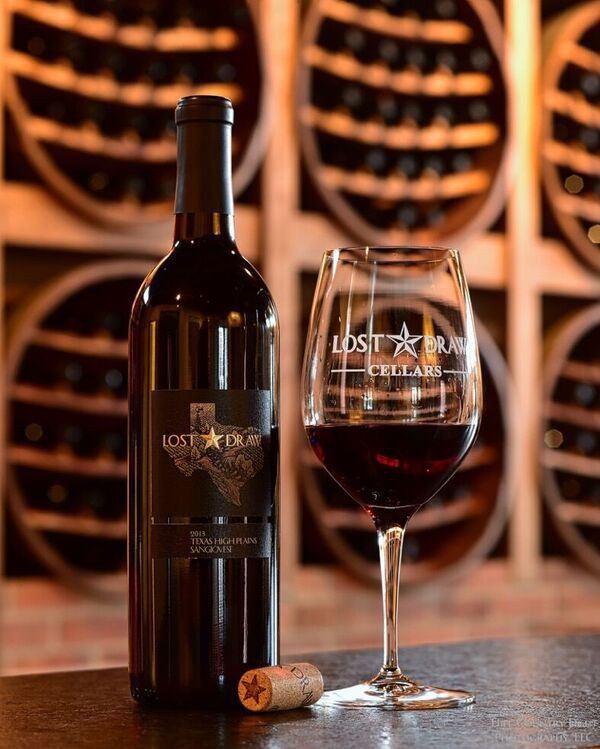 Fat Ass Ranch and Winery

As if the name alone isn't a good enough reason to go and visit this winery, the environment and wines are also worth experiencing! The story behind the name of this winery is hilarious and it is very well known for its sweeter wines. While I, myself am strictly a red wine drinker, I cannot deny that these sweet wines are one of a kind!! My personal favorites are the Sangria Blanca and their Texas Red.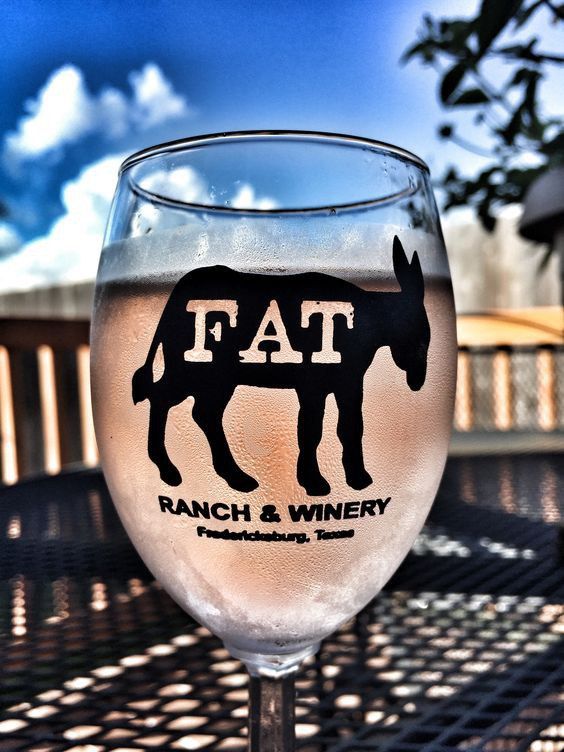 Messina Hof Winery

I love Messina Hof! I am currently a student at Texas A&M University and I enjoy having one of these in my backyard, but their Hill Country location is beautiful! In 2011 Messina Hof Hill Country Winery opened its doors in Fredericksburg, the second largest wine tourism destination in the country. My personal favorite wines here are the Bonfire Blush (which is seasonal and an Aggie influenced label) and their Tempranillo, which is a red wine blend!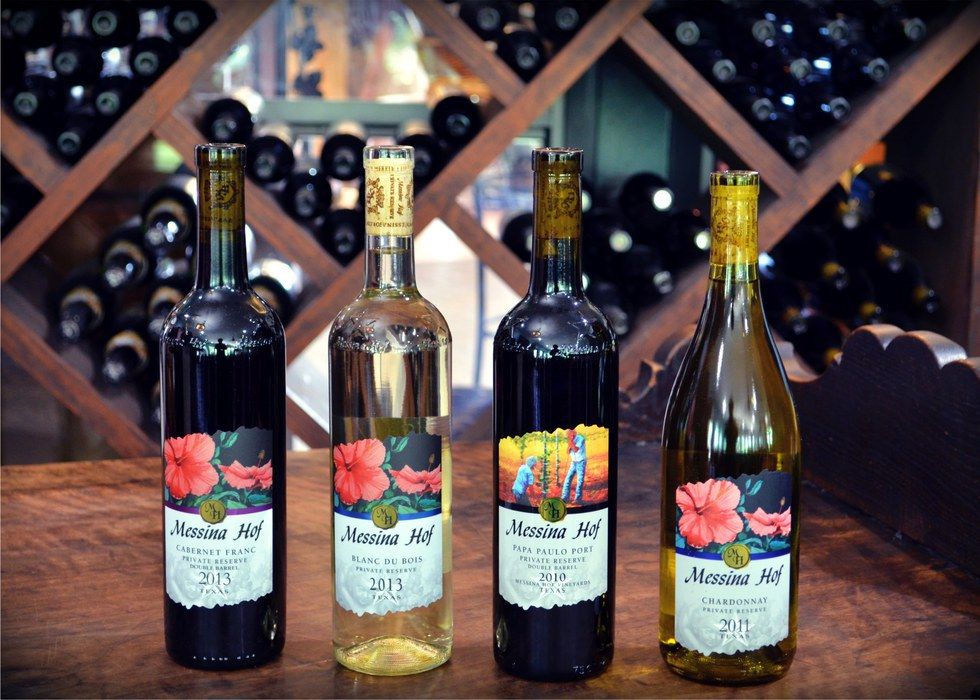 William Chris Vineyards

This vineyard, located in Hye, TX; is one of the furthest from the actual town of Fredericksburg but it is SO worth the drive! Hands down one of my favorites, Aggie owned and operated, and the scenery and vineyard is gorgeous!!! My favorite glass I had from here was their Mandola Estate, which from what I have seen on their website, is no longer sold. I have one bottle left and am definetly saving it for a special occasion! Everyone should check this place out!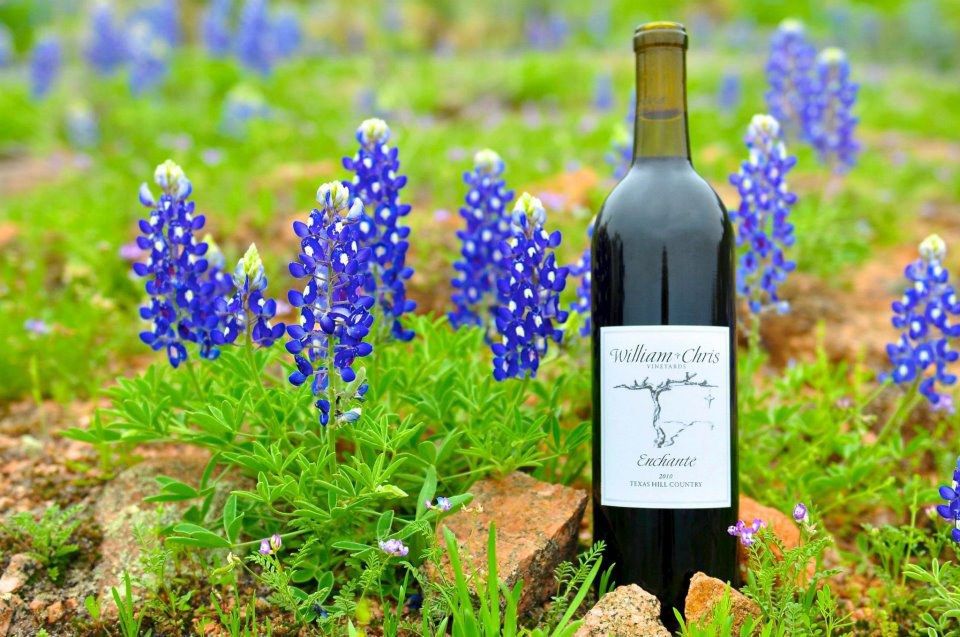 4.0 Cellars

This place is home to a couple of different wineries.. It hosts as a tasting room for Brennan Vineyards, Lost Oak Winery and McPherson Cellars. My personal favorite here was the Red 2015 Austin Street by Brennan Vineyards! I enjoyed this place, they had great food, wine, and an awesome scene with a live band and another open bar where you could easily get another glass of wine while enjoying the music and outdoors.

Becker Vineyards

The story behind this little winery is one of my favorites! It was started by a couple who shared a love for wine, the hill country and their German heritage. This winery is breathtaking and the wines are all amazing! You have to try their Chevaux Noir, which is a a blend of Merlot and Cabernet Franc, sorry y'all I know I keep recommending red blends but seriously, even people who don't like dry reds will enjoy a glass or two of this!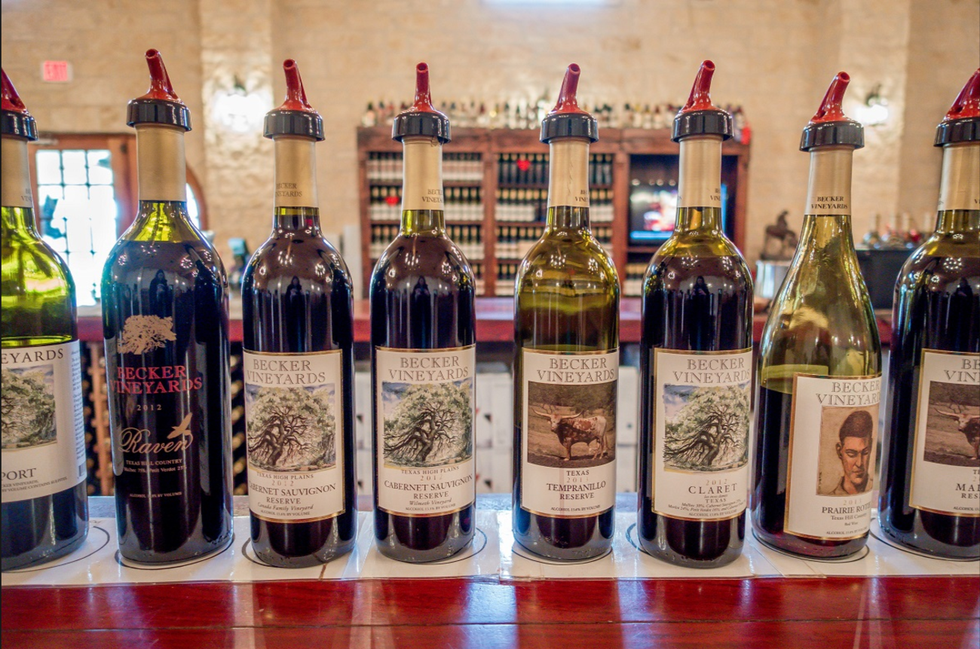 Fiesta Winery

Fiesta Vineyard and Winery is nestled in the heart of the Texas Hill Country along the Colorado River. The ranch that it's located on has been in their family for six generations!! How cool is that?! You will never forget the experience you have at this winery, it's adorable! Try a glass of their Back Porch Sittin' which is a Semi Sweet Cabernet. Or for you white wine lovers, try their Happy Trails, which is a Sweet Chardonnay!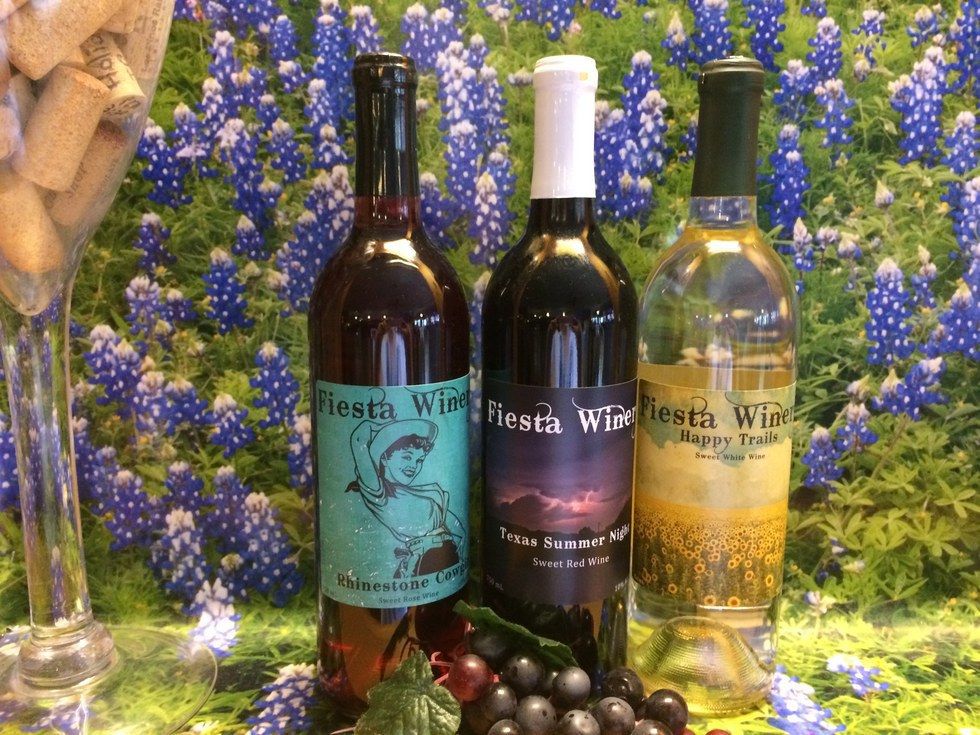 Dry Comal Creek Vineyards
Now I must admit, I have not personally been to this vineyard but I know people who have been and they adored it! I've purchased a couple of their bottles from stores they're sold in and have fallen in love and can't wait to personally visit!! Their Comal Red XIV, which is a semi sweet red wine is delicious and their Black Spanish, is to die for!!! (it's considered a dark red lenoir).
Just a little reminder that I wrote this article for fun, I am in no way affiliated with any of these wineries! I am just a wine enthusiast and wanted to share with y'all some of my favorite wineries in Texas and which of their wines were my personal favorites!
I hope that anytime you have the chance, you can make it out to at least one of these wineries because I promise you, you will NOT be disappointed! There are also countless others that I plan on making it to that I did not list in this article and y'all should also!