Clicking the button to enroll at Penn State was thrilling. 46,000 undergraduate students, 110,000 strong in Beaver Stadium, a highly recognized Exercise Physiology Program which I was ecstatic to be a part of.
That button signified the beginning of independence and the beginning of honing life skills both academically and socially. I've never been the type to get nervous about change. I guess I can account that to my constant swapping back and forth from my dad's to mom's house since the age of four up until 18. Most people see instability due to persistent change as a negative situation, I see instability as a tool that can be positive if channeled the right way and will help a person throughout the entirety of his or her life.
This tool helped me greatly through the years after graduating high school.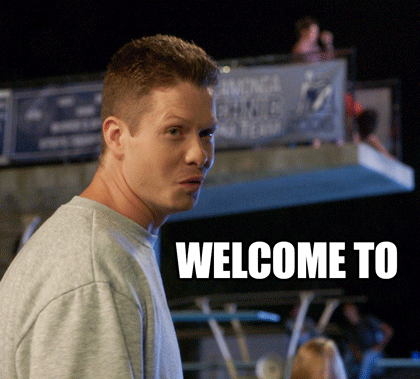 I absolutely loved Penn State the first few weeks. I bet you can guess what happened next.
I did not enjoy being at Penn State anymore.
My reasons for withdrawing before the end of the semester - which was only a few weeks away - are quite extensive. In short, a relationship back at home ate away at my ability to enjoy my time as a Nittany Lion. My focus was on school work, I was thriving in the classroom, but on the other hand, closed myself off to making friends because my mind was not in the right place. When I clicked that enroll button, I never expected I would be withdrawing from the University three short months later. What helped me through this? My experience with instability.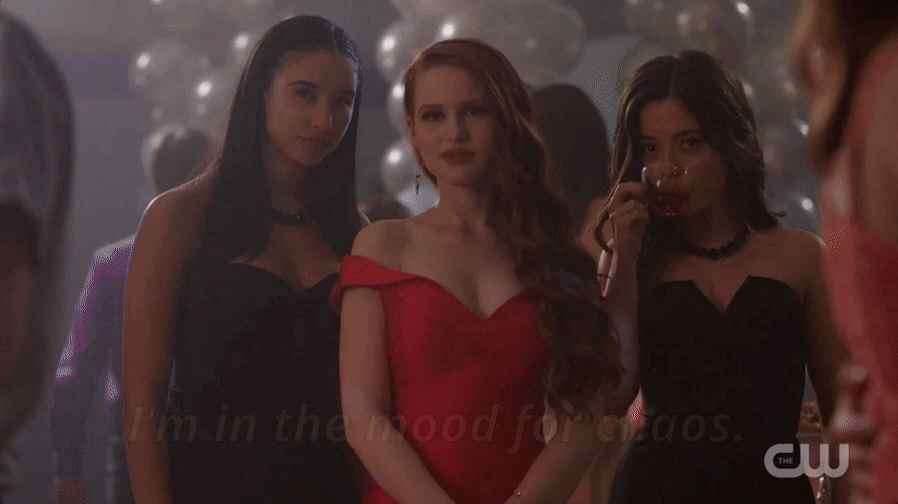 I believe having the balls to withdraw taught me more about myself and life than I probably would have learned if I had finished four years at Penn State. College: the place where you will learn all of the skills you need in order to succeed in life. In college - they say - you will earn respect and will not end up a failure.
You will leave that University with a diploma and a confidence that will land you your dream job.
There's no other way to do it, of course, no other way to succeed without that $250,000 piece of paper. What I learned from leaving Penn State is priceless - the most educated decision I have made up until this point of my life - the reasons we're fed about the objective of college are just bullshit. The real reason you're going is up to you.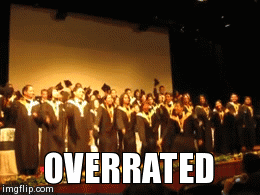 After leaving college, my parents asked me one thing: apply to a few schools just in case I changed my mind. So, I applied to University at Albany. With lots of time on my hands, I ended up spending December traveling parts of the country from West to East. Spending up to three days in each state I visited constantly on the move, was yet again another unstable situation of sorts (doesn't always have to be negative!). On that trip is where I thought intensely about what I wanted to do.
I craved instability... Not in a sense where my life is falling apart, but rather a constant change of scenery. In other words, repetition is my worst enemy. I realized I want to spend my life traveling; so the next order of business was to figure out how the hell to do that without a degree, without money, and most achingly, with my mind still in a bad place.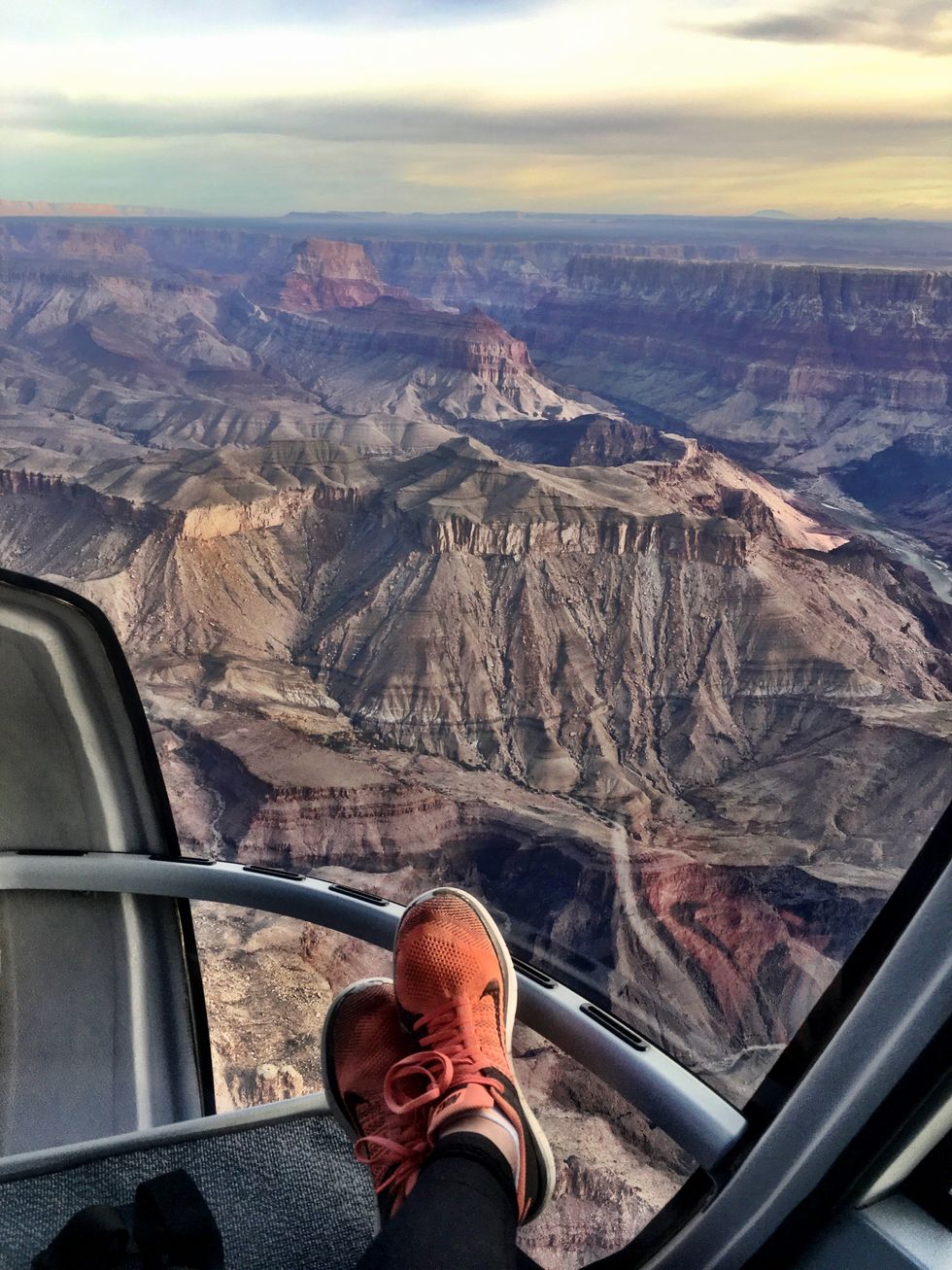 When I got home to NY from my trip, my entire family was incredibly supportive to no surprise. They never pushed anything on me, never told me I had to go to college. In fact, they helped me brainstorm other jobs and paths to take instead of college. I was still miserable. I had no idea what to do, all of my friends were away at school making new friends and I was home.
But, that being the case, I was yet again in an unstable situation; which meant I had choices to consider. Choices that could and would land me on a different track. Whether the decision I made then would put me on the right track or the wrong one, my comfort with instability promised me that there's always another way to do something if you aren't happy.
One night my dad got straight with me and asked, "Em, what is your plan?" Truthfully, I thought I had absolutely no idea. My life at that time was a straight up disaster. But as I've pointed out a few times, chaos is a friend of mine.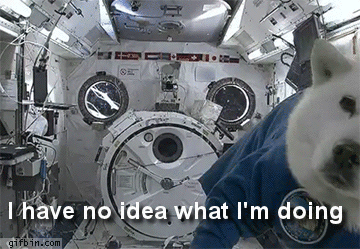 Maybe I did know what I wanted but didn't want to acknowledge the matter because I had become too comfortable with my current status. I made a color-coded T-Chart listing pros and cons of returning to school. I spent all night contemplating my game plan. Around 6 AM, after an entire night of pacing, I decided. For the second time in my life, I clicked another enroll button. I was officially a college student again!
This time, I clicked that button for the right reason.
I had a different feeling and I thank my seemingly awful experiences between then and Penn State for teaching me why I should have clicked that button in the first place.
I was going to college this time around with a different approach. Full force, all or nothing, open-to-anything-kind of assertiveness. Yes, college is for the education. Most people would say that it's the most important part. In fact, the word education is explicitly featured in the phrase "higher education." But would it be so bad to say that the real education isn't taught in the classroom but rather implicitly learned through the steps we take every day to finally get that degree?
The parts where you have thousands of new faces to see and decide which of those are going to be in your damn wolf-pack?
The parts where you - all by yourself - make the decision to get up and walk to class in negative degree weather with a wind chill of about 40 knots in Albany instead of hitting snooze. The parts where you have a chance to see what happens if you do this or that without mom and dad making a scene about it. Might even be the part where you need to catch an Uber home at 4:30AM from Hudson Ave on a Thursday nigh- oh, morning.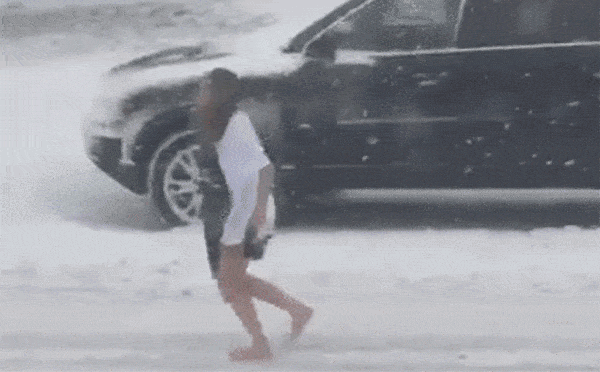 Those are the types of things I began to perceive differently after leaving and returning to college. It isn't about what situation you're in, it's about learning how to handle a rough patch and figure out for yourself what your own priorities are. Going through the simple motions of problem solving and decision making - to me - are the most imperative experiences for gaining knowledge on the ride to obtaining a degree.
Yeah, I've learned about the difference between order paper and bearer paper, and that the mitochondria are the powerhouses of the cell.
But the things that are going to stick with me for my entire life originate from the simplest lessons that don't take place in a lecture center.
One of those simple lessons happen to be that going to class is the main ingredient for getting through college. I also want to point out that I just typed "getting through" college out of habit. I don't want to "get through" college anymore, I want to be in college and come out with a brighter head on my shoulders. So, this time around, I know what I'm getting my degree for.
I've got a lot of mistakes to make ahead of me and I expect to learn a lot each time I fix one of them.