The summer season is upon us, and thus we should relax and forget about the recent school year. We tend to have bonfires burning away the memories of the unnecessary classes we had to take, dancing the past nine months away. For some of us, summer time means summer school time. Whether it be you are trying to get ahead, trying to catch up or want to take a course just because it interests you, I would recommend taking an online class.
I am personally an individual who struggles in school. I have good and bad days just like anyone else, and sometimes those bad days can push me behind. Tests are also not my forte, because my study strategies are not the best. I become very nervous the night before, and then I do not sleep as well as I should for the test. These problems are just a few of my issues that I have when taking college courses.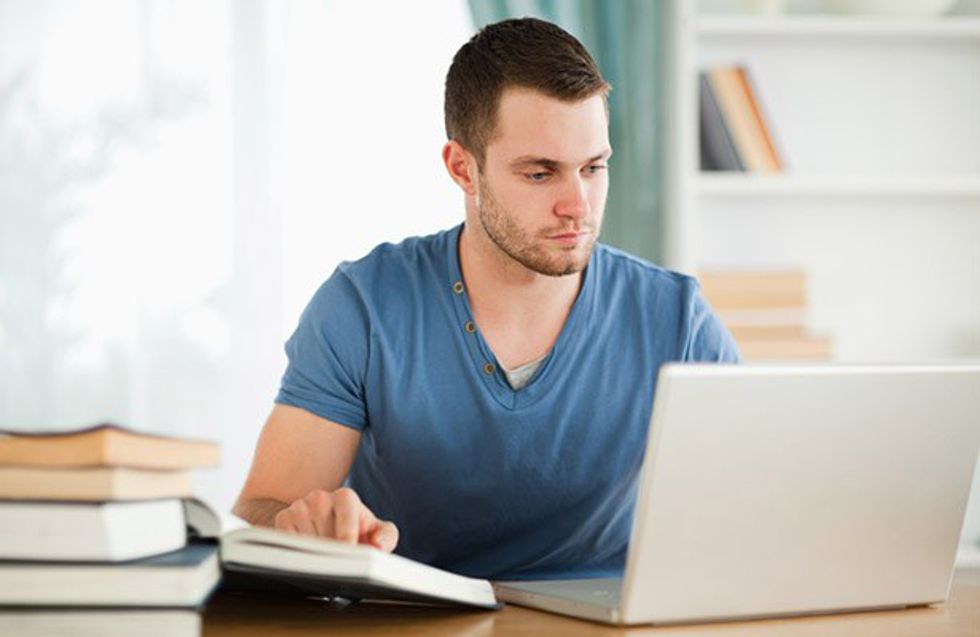 This summer is the first time I am taking online courses. I am currently taking a philosophy class called Logic and a humanities course called Film Studies and History. They are both courses that I do not have any prior knowledge about, making them both exciting new fronts to conquer during the summer months. With two weeks in, I have loved the experience so much. Similar to classes taken in a classroom, you are given the syllabus for the course and introductory information. After that there are constant emails, and schedules that tell you when assignments are due and how to contact the professors in an online fashion.
So what are my favorite things about online courses? I absolutely love the flexibility of taking courses online. I can go to work during the day, hang out with my friends at night, and then sleep in. Yet if I find an hour or two a day to focus on my classes, I am good to go. I can also try to knock out the week's worth of courses on Sunday if I am feeling productive, or wait until the absolute latest time to turn something in without judgement/criticism from the professor on my work ethic. I also enjoy the online culture of the course. There are many discussion boards for each course, a place to ask questions where classmates and the professor can contribute. It is helpful because if someone already asks a question that you had, you can scroll through comments to see if anyone had thoroughly answered the question.
[rebelmouse-proxy-image https://media.rbl.ms/image?u=%2Ffiles%2F2016%2F06%2F12%2F636013706850736729-787949525_%3Furl%3D%252Fcmsmedia%252F16%252F3b%252Fb52a3def4f5e965a34a2f9cc7328%252F150107-stock.jpg&ho=https%3A%2F%2Faz616578.vo.msecnd.net&s=631&h=769e372caa85b2c8517df7266e165a7dc97faf7225cdc312ac97f416b605837f&size=980x&c=2804943631 crop_info="%7B%22image%22%3A%20%22https%3A//media.rbl.ms/image%3Fu%3D%252Ffiles%252F2016%252F06%252F12%252F636013706850736729-787949525_%253Furl%253D%25252Fcmsmedia%25252F16%25252F3b%25252Fb52a3def4f5e965a34a2f9cc7328%25252F150107-stock.jpg%26ho%3Dhttps%253A%252F%252Faz616578.vo.msecnd.net%26s%3D631%26h%3D769e372caa85b2c8517df7266e165a7dc97faf7225cdc312ac97f416b605837f%26size%3D980x%26c%3D2804943631%22%7D" expand=1 original_size="1x1"]
Online courses are not for everyone. Some people need the personal interaction and set class times because it is what they are accustomed to. But if you get a chance to take an online class, I highly recommend you try it out and see if it is for you! It is an experience all its own, and everyone should get out of their comfort zone by learning in an online environment.