Meredith and Cristina, Grey and Yang, the "twisted sisters."

All of us "Grey's Anatomy" fans (if you're not a Grey's Anatomy fan then you should be) have admired the relationship between Meredith and Cristina since the very beginning when Mer revealed her (what was then a) one-night-stand with the new attending neurosurgeon Dr. Shepard. Through the ups and the downs, the distance, the men, and the surgeries, they'll always end the day by each other's sides.
Here's why we all need a twisted sister.
Because obviously, uteruses before duderuses...
They always share the same, very accurate opinion.
They can always count on each other (for literally anything).
They share the same views on life; dark and twisty.

They always have your back.

As much as they hate hugging, they always know when to let the hugging and holding do the talking, the healing.
They dance it out.

And drink it out.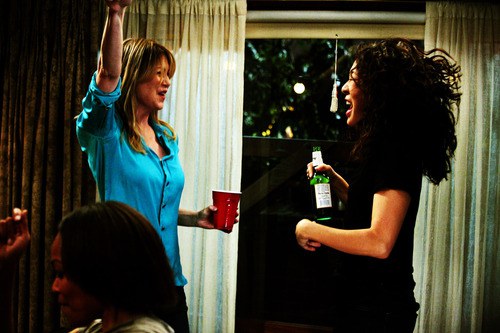 They remind each other that a man does not define you.
And most importantly, this.