The last three days in New York City have been a heat wave, and of course the air conditioner in my apartment breaks down. I call Teddy from Cool King to come over to give me an estimate. Turns out the unit was burning at a higher rate than normal and that I needed a new outdoor and indoor unit.
I asked him how he knew that the unit was outdated and he told me that the unit didn't have the pink slip on it (pictured below).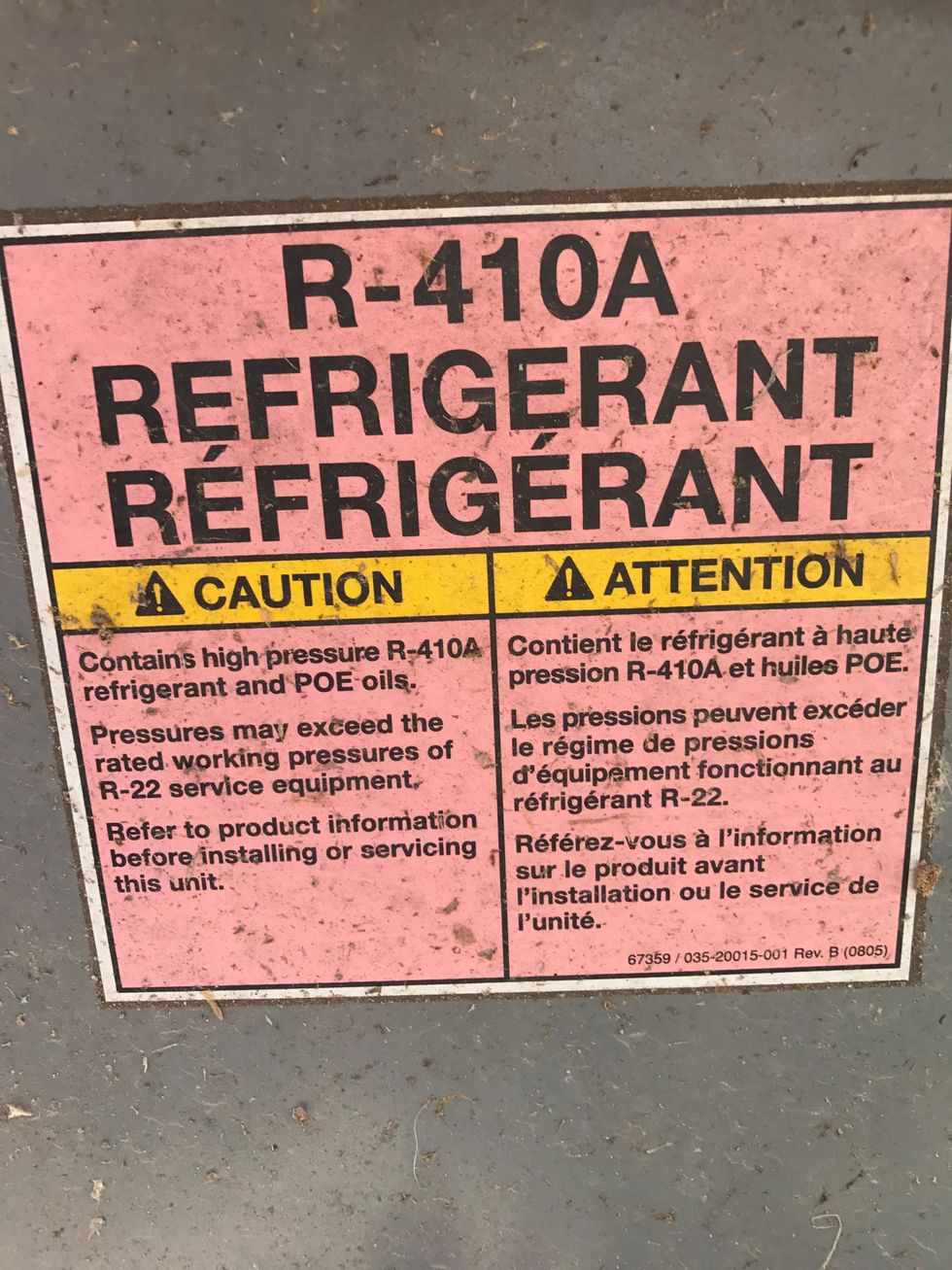 Teddy told me that air conditioning units made after 2010 have the pink slip while models made before 2010 do not. Apparently the pink slip means that the unit is mandated by federal law and is better for the environment. He seemed like a trustworthy guy from the neighborhood so I took his word but I also did some research.
For all of the environmental /science geeks, the unit with the pink slip (R-410A model) does not contain chlorine or bromine like the previous model (R-22). The new model reduces power consumption which reduces greenhouse gas emission from power plants. Thus, unlike the old model, the R-410A does not contribute to ozone depletion.
In 2009 the EPA passed a law that "banned the sale or distribution of air-conditioning and refrigeration appliance components that are pre-charged with HCFC–22, HCFC– 142b," or mixtures of these substances. In other words, the government plans to eradicated the R-22 model from circulation, which has been applied to appliances and components manufactured since January 1, 2010.
This law also complies with the Montreal Protocol (1989), which is an international effort designed to protect the ozone by eradicating an ozone-depleting substance contained in the R-22 model.
Today, the R-22 production is dropping every year until 2019 and it is expected to be out of circulation by 2020.
Therefore, if you are going to buy a house, then simply check the outdoor air condition unit for the pink slip. If you don't see that slip, then request a new unit at the homeowners expense. Homeowners are violating federal law if they do not have the updated model.