Back when I was in 6th grade, I fell in love with One Direction. I was obsessed with all their songs but more importantly ... I was obsessed with Niall Horan.
I am not sure what it really was about him but I just loved him. I even made my Instagram handle after him (@annemariem93, 93 as in 1993, the year he was born) and still use it today (it has been the same thing for so long that there is no point in renaming it now, obviously ) The blond hair, the Irish accent, the goofiness, he was a dream come true to little Annie.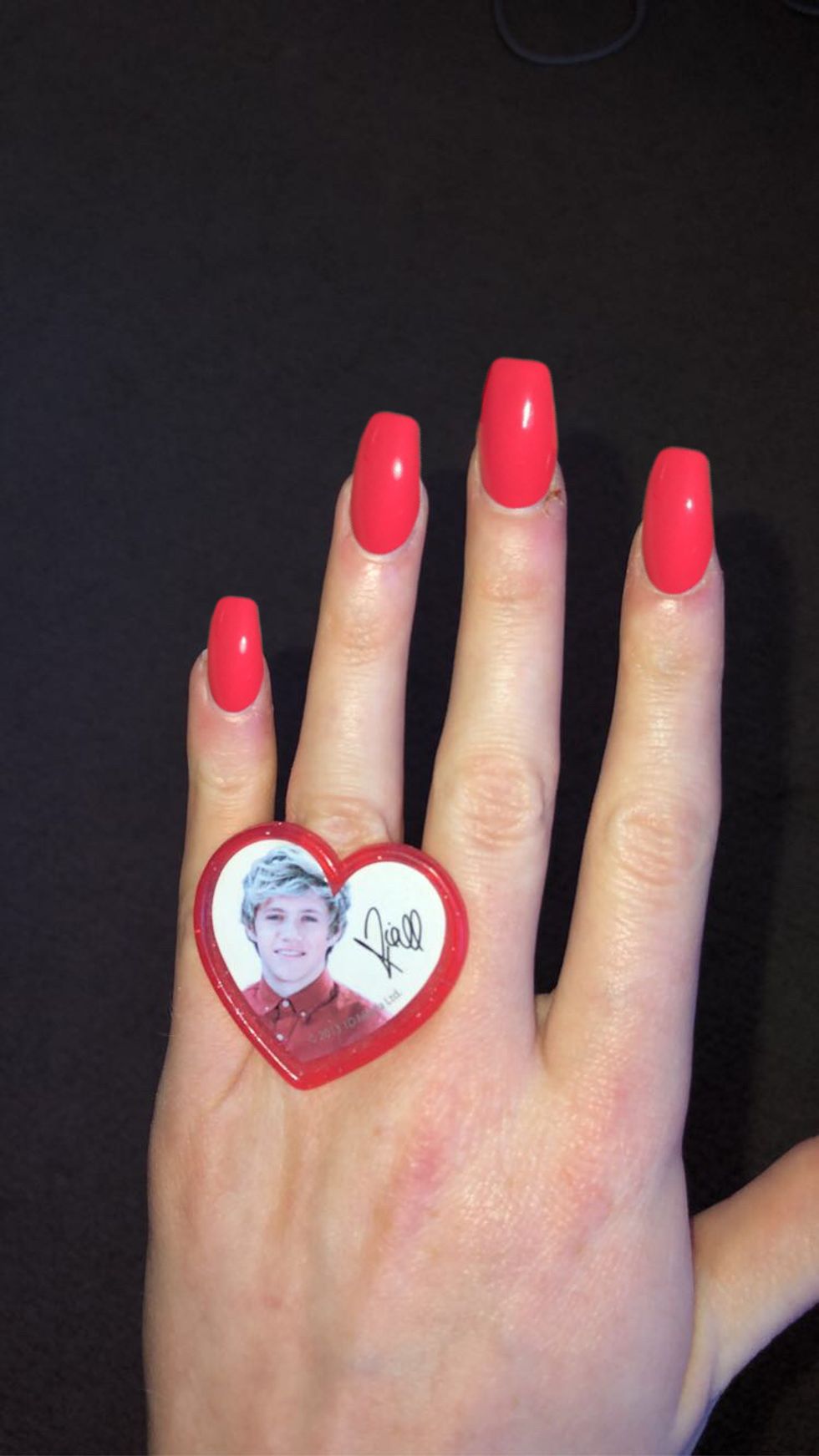 A ring I have saved all these years
So when One Direction went on their "hiatus" (aka they broke up) after Zayn Malik left, naturally 8th grade me was heartbroken. While it was a sad time, it was clear that the boys were still invested in music, just not as a group, so the good news was that solo careers were on the way.
Now there are very few solo careers that have been successful. VERY few. So the idea of a solo career and Niall having to face the daunting task of one was a little scary. What if he was going to be a nobody all of a sudden???
Long story short, Niall has NOT disappointed.
Niall released his first solo piece "This Town" and clenched his success from that point on. He has gone on to release songs such as "Slow Hands" and "Nice To Meet Ya" which have both reached the top 20 in several countries.
Not only has Niall been my favorite because of his smashing breakthrough as a solo artist, but the guy is so incredibly down to Earth.
One of the reasons that I did always admire him in One Direction but still do now is that he always has been true to himself. One of the things I always noticed was back in the 1D days, he was the only one without any tattoos. I remember he once said in an interview that he just didn't want one and even though all the other boys encouraged him to get one, he never did.
He has proved his character in so many more important ways as well. He has participated in Soccer Aid, as well as other charitable events with UNICEF. When he isn't busy making music or giving back, he is a big golf and soccer fan, something he hasn't lost sight of despite his success.
The quirky, goofy guy who has grown up in front of millions of people has done a lot in his lifetime. He has made music that is transparent and honest because it is simply what he wants to do. He has followed his heart and has had fun while doing it.
Niall, keep doing you. Us, 1D girls at heart appreciate it.