So Beyonce's album Lemonade was released earlier this year, and people all over the world are still loving it (especially the poetry, and the amazing visual album!). So one thing comes to mind when I speak on Queen Bey this evening: "He betta call Becky with the good hair."
Beyonce taught us a lot in this album about grief, awareness, and forgiveness, but did anyone know that she would also teach us about our own prejudices? Yep, she did! Think about it. When you heard/read "Becky with the good hair," you pictured someone. Most likely, the someone was white. Now, I'm not saying you 100% pictured a white person because you're biased. I'm saying it's interesting that even though Beyonce never said "Becky" was white, multitudes of people began bashing her, and claiming that she was being racist. So why does Becky have to be white?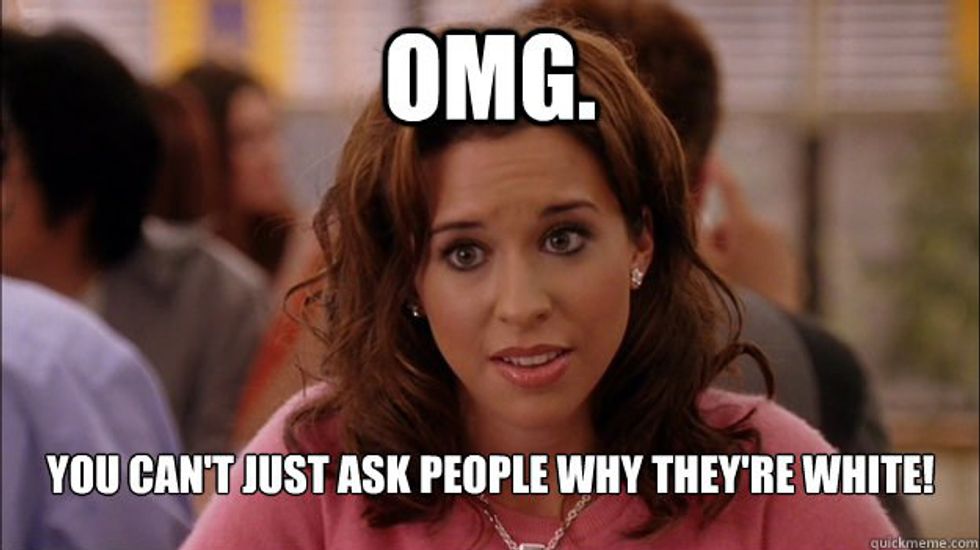 First, look at these names, and in your mind, picture one person:
Kesha
Linda
Brandy
Katie
Shaunterrica
Each of these people are real people that I have met in real life. Don't cheat and look at the answers! Just think. Who did you see? What kind of hair did they have? What color skin did they have? One I will go ahead and reveal is Shaunterrica. I met her while I was doing some shopping. She was the person who checked me out, and I told her that her name was unique and that she shouldn't be ashamed of it. I told her this because there were rude people talking about her. They said "she must be mixed with something with that name!" Shaunterrica told me that both of her parents are white, but she hears comments like those all the time.
"Big deal, Deavon. So people assume she's mixed because of her name. What's the issue?" Well here's the issue: If you assume race because of a name, what else will you assume? Reflect back to when Raven Symone said she wouldn't hire someone with a "ghetto" name. That's the issue. If I have to change my name just to get a job, that's a problem! If you assume the content of my character because of what my parents decided to name me, then that is wrong. I don't care if my name is Brenda or Watermelondria, if I'm qualified, I'm qualified. Kesha is Hispanic. Linda is black. Brandy is from Thailand. Katie is black. If I'm an employer, Kesha should have the same opportunity to impress me as Katie does. If your name is unique, embrace it! Don't change it for any reason if you love it! If you love the name you were given, then forget the closed-minded folks! You are NOT just a name!