Eugenia Tucker Fitzgerald was just 16 years old when she formed the Adelphean Society, the first sorority, in 1851. So obviously Eugenia was super cool and, from the amount of sororities we see today, everyone wanted to be like her. I'm thankful for Eugenia for many reasons and you should be, too.
I'm thankful Eugenia had the drive and will to form a society based on bettering its members and striving for excellence.
"The Society shall be called Adelphean, and for its object the mental, moral, social, and domestic improvement of its members."
- Eugenia Tucker Fitzgerald, diary entry from May 15, 1851.
I'm thankful for Eugenia because what she created has made me a part of something bigger than myself. There are over 155 chapters internationally that all have the same ideals and principles as I do. We share the same ritual and philanthropy, we have a common bond and are all something that is bigger than just us.
I'm thankful because of the girls who became my sisters and then became the best of friends a girl could ask for. People who I can always count on and will be my bridesmaids one day. The girls who I laugh until I cry with and who hold me when I cry and let me know everything will turn out just fine. The girls who help me when I have a project due and am struggling to finish. I wouldn't have them without Eugenia.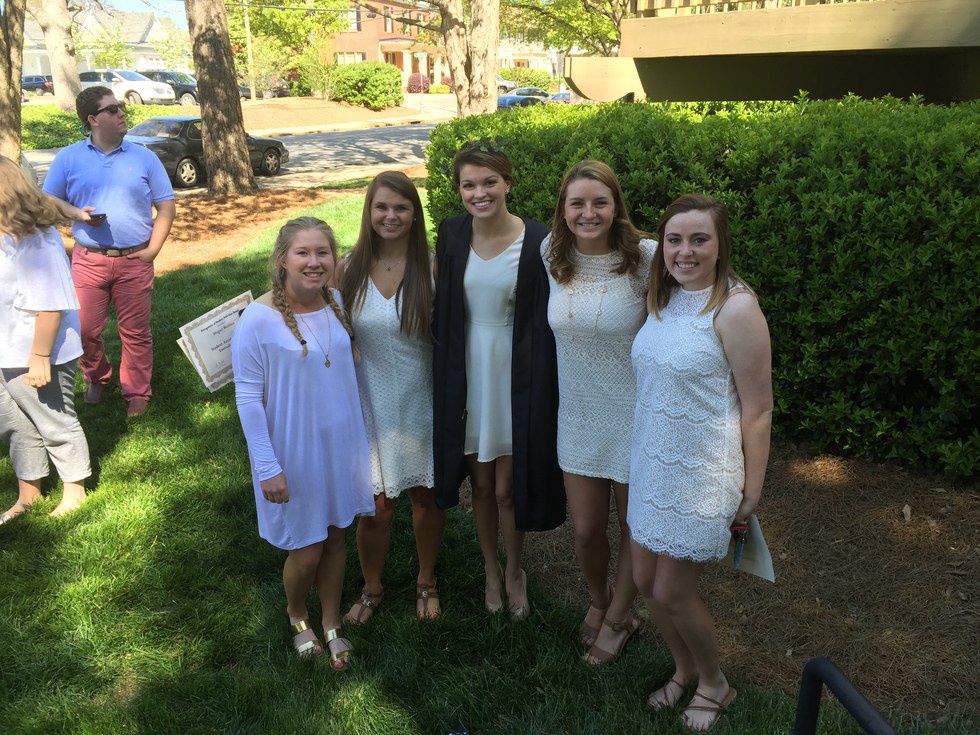 I'm thankful for the leadership opportunities. From learning how to manage my chapter during recruitment to interacting with other outside organizations, I have learned so much that I can take with me throughout my life and future career.
I'm most thankful for Eugenia because Alpha Delta Pi has shaped and molded me into the woman I am today. Someone with confidence and leadership, someone who doesn't worry what others think of me. Someone who loves history and looks up to Eugenia, because where would Alpha Delta Pi be without her?