I'm going to start off by saying this was the best summer of my life, by a long shot. And why is that? Music Festivals.
I have been lucky enough to go to four major festivals over the last three months including Firefly, Camp Bisco, Warped Tour and Electric Zoo -- don't think the roster ends there because I have the Meadows festival next month.
As a music journalist, I've been to a lot of shows at a lot of venues across the coast. Every single one of those shows have a memory attached to them-- ones that I'll never able to forget. But this summer was different.
The difference between a concert and a festival is a vast one, but in the best ways possible. First off -- you get to camp for multiple days, taking all the magic of a concert and spreading it throughout an entire weekend.
From beginning to end, it's an experience all it's own.
Every festival you attend will be completely different in every possible way. You're going to fight with your friends, get fed up with a lot of things, beg and plead for a shower. You'll spend way too much money, but you'll leave feeling nostalgic for something that's barely even over. You'll create memories you'll never forget and bonds that'll be unbreakable.
Let me tell you about my festival season. It first started when I crashed a cute boy's Firefly plans because my own fell through. I broke my ankle on the first day and I can still call it the best weekend of my life, that's how cool it was. We had such an incredible experience that we got home and immediately decided to buy more tickets because four days clearly wasn't enough.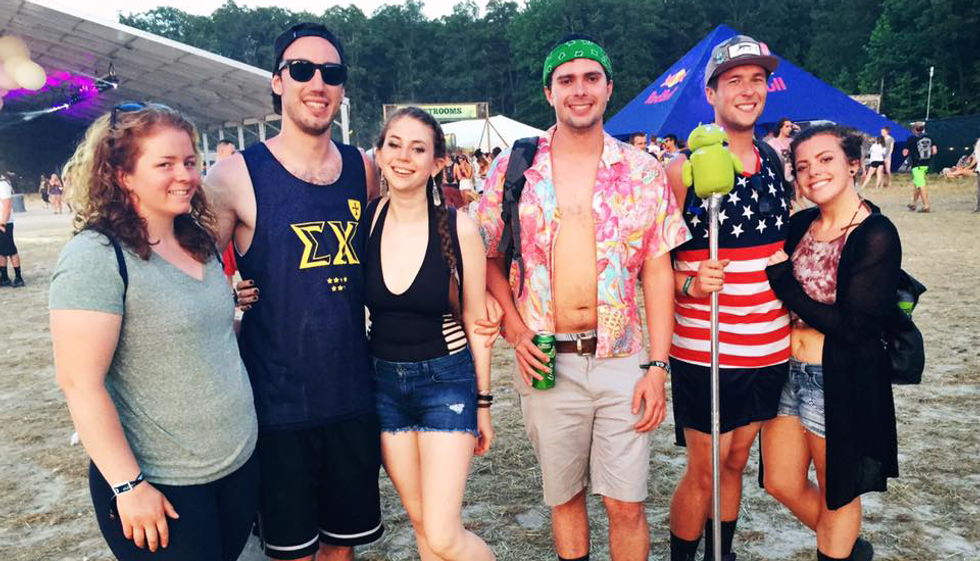 Next up was Warped tour. As an eight-year Warped tour veteran, I'll proudly say this was one of the best tours in a while-- Hell yeah, pop-punk revival.
We spent an entire day bouncing from stage to stage seeing acts across the genre board, it was heaven. Two days later, we packed up our car for Camp Bisco and set off on another three-day adventure. The minute we stepped foot into that festival ground I could already tell every person at that festival could potentially be the chillest person on the planet. Over that weekend of madness, we ended up meeting the best crew of people I've ever met in my life. We spent the festival together, experiencing everything Bisco had to offer, but again three days just wasn't enough.
We Facebooked and promised each other we were going to do it again very soon-- and we weren't lying.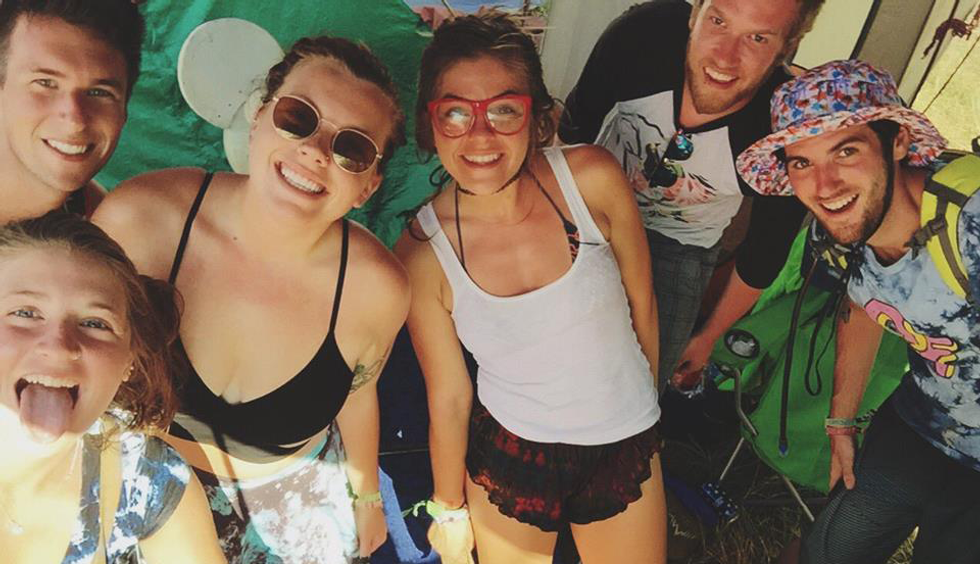 Three weeks later Electric Zoo was booked and a reunion was scheduled. It was as awesome as you'd think it would be. The family grew, doubling in size as we all became restless trying to experience the hell out of everything.
My festival family branches across the country. From New Hampshire to Boston, from Chicago to New Jersey, to Brooklyn and even farther. We were simply a bunch of strangers brought together by a love for music and good vibes. We haven't known each other long, but we quickly became a family surrounded by more love than I've ever seen before. We are just a group of kids who love to vibe to weird music and were lucky enough to stumble into each other along the way.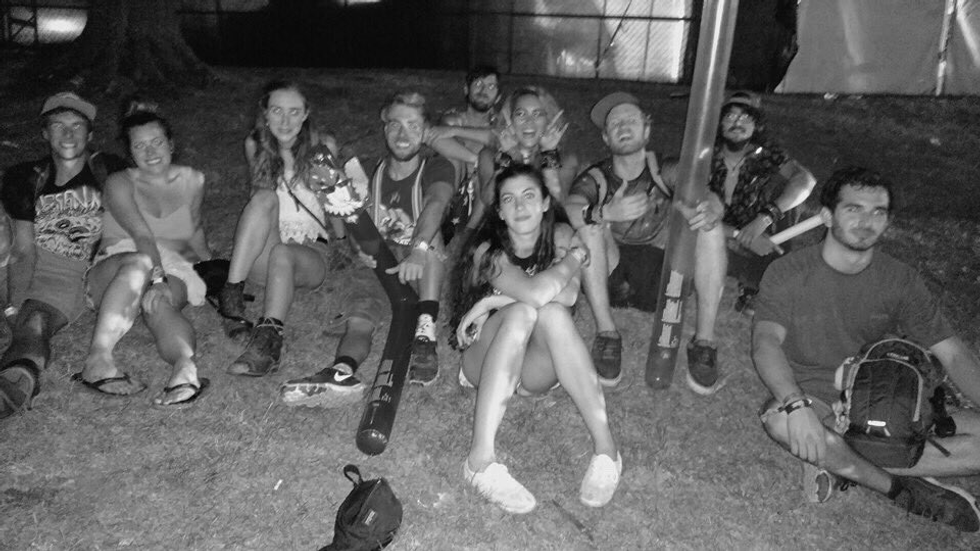 The connections I've made, the music I've seen and memories I've created over the past three months are irreplaceable. I didn't just camp out for a few days, drink a few beers and watch some music-- I became more genuine.
I've learned more and I've loved more at these festivals than I ever have in my entire life. I've created memories that are so amazing that it's almost depressing to look back on it-- I found a family.
So if you're ever stuck on whether or not you should spend all that money on that festival you kind of want to go to, DO IT. It'll be one of the best experiences of your life, I promise you that.

If you're anything like me, you'll find yourself getting the chills listening to a lot of good music later on and it'll almost be like you're back there again.