After graduating from university, I wanted to spend some of my free time traveling, but it is a rare graduate that has the funds to spend on a trip, so I had no one to go with. I was going to let this stop me because anxiety has a way of doing that until a friend asked me if I had considered doing a group tour. It was like an epiphany, because I had, not once, considered it. I decided to use Go Ahead Tours, a company which the same, wise friend suggested, and I went to London, Paris, and Amsterdam with approximately 30 other people. Some of the people on this trip came with family, some as part of a couple, and there were three of us travelling alone. Going as part of a group tour came with many benefits for me and it worked out as planned. Here are some of the factors I considered as I made my decision.

1. Safety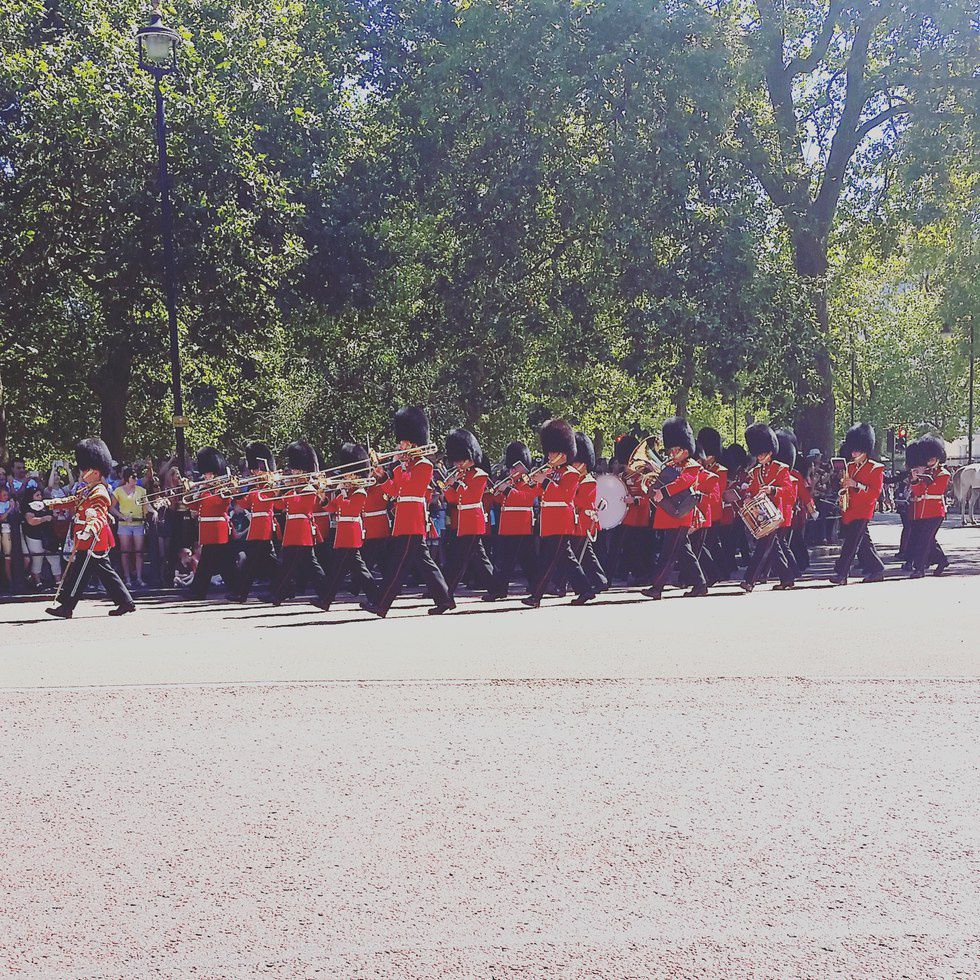 Photo: Just like the Queen, we were treated to safety and music.

Without a travel companion, I was nervous to travel solo, and a group tour added that extra level of comfort to my trip. As a young woman, I was fearful to go abroad alone, particularly somewhere that I had no one to lean on if something happened. With a group tour, however, I knew that I could go and explore by myself, and if I didn't return by the morning, someone would notice. Additionally, I was going to Europe just after Brexit happened, and no one had any idea if this would cause any safety issues. I was reassured by the company that if something were to happen, they would make sure that we were safe and make accommodations if the trip had to be changed.
2. Pre-planned Accommodations and Transportation
Photo: The tour bus brought us as close to the Eiffel Tower as possible.
The convenience of it all was really amazing. I am a planner at heart, but I knew nothing about planning a trip of this magnitude. The overwhelming nature of figuring everything out was too much. I had no idea what I wanted to see, where I wanted to stay, or even if I could book a hostel from the US in advance. And how was I going to navigate the tube? Luckily, Go Ahead did all of this for me. My flights, hotels, train tickets: all set. And our guide even showed us how the metro worked in each city. With any group tour, you will likely pay a bit more than if you planned it yourself, but 1. after some calculations, it wasn't that much more, and 2. it was totally worth it because I did NOTHING.
3. The Opportunity to Meet New People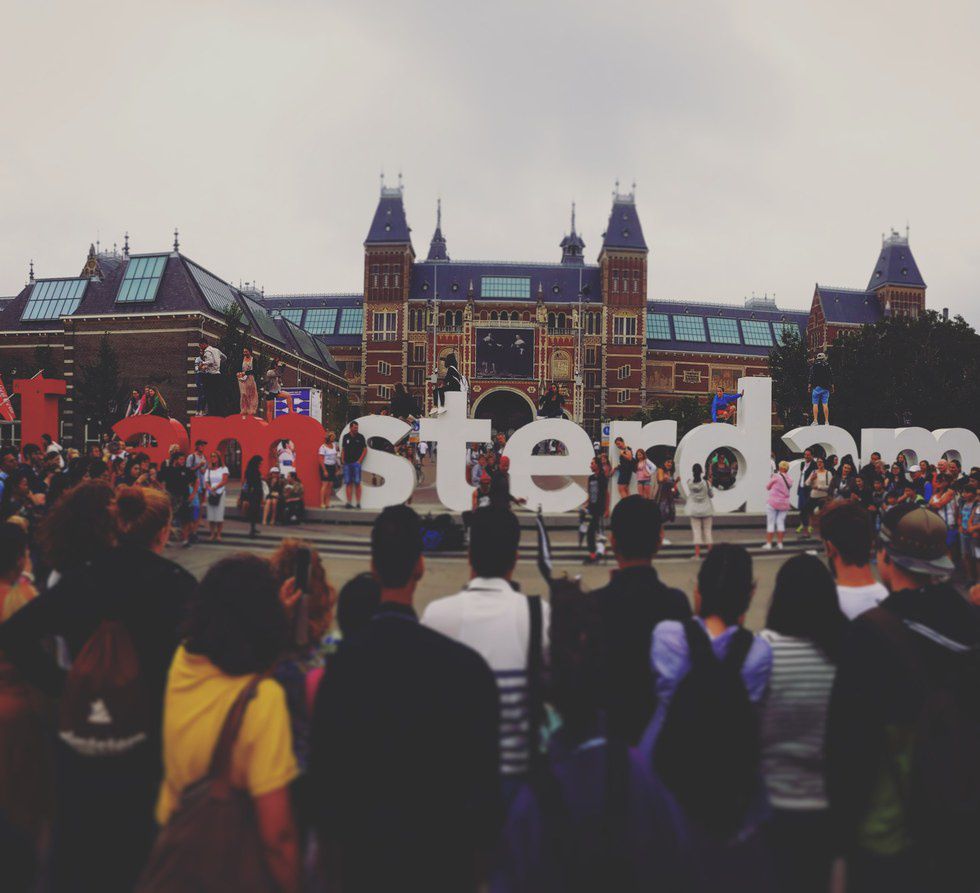 Photo: A visit to the tourist attraction after being dropped off at the Van Gogh Museum.

I am notorious for getting to know everyone I talk to. The pizza guy? Yeah, his dog's name is Max. And the guy I talked to while on the phone for the bank? Yeah, he is from Portland, Maine and loves travelling to Halifax. I love it. Talking to strangers is probably my favorite thing to do, so a tour full of strangers was an ideal situation for me. But, if that is your nightmare, don't worry, group tours are what you make of it. If you'd rather not socialize, you can definitely avoid it. However, I walked away with memories of a late night trip to a trendy London pub with a new friend, and a day of vintage clothes shopping in Paris with another.
4. Alone Time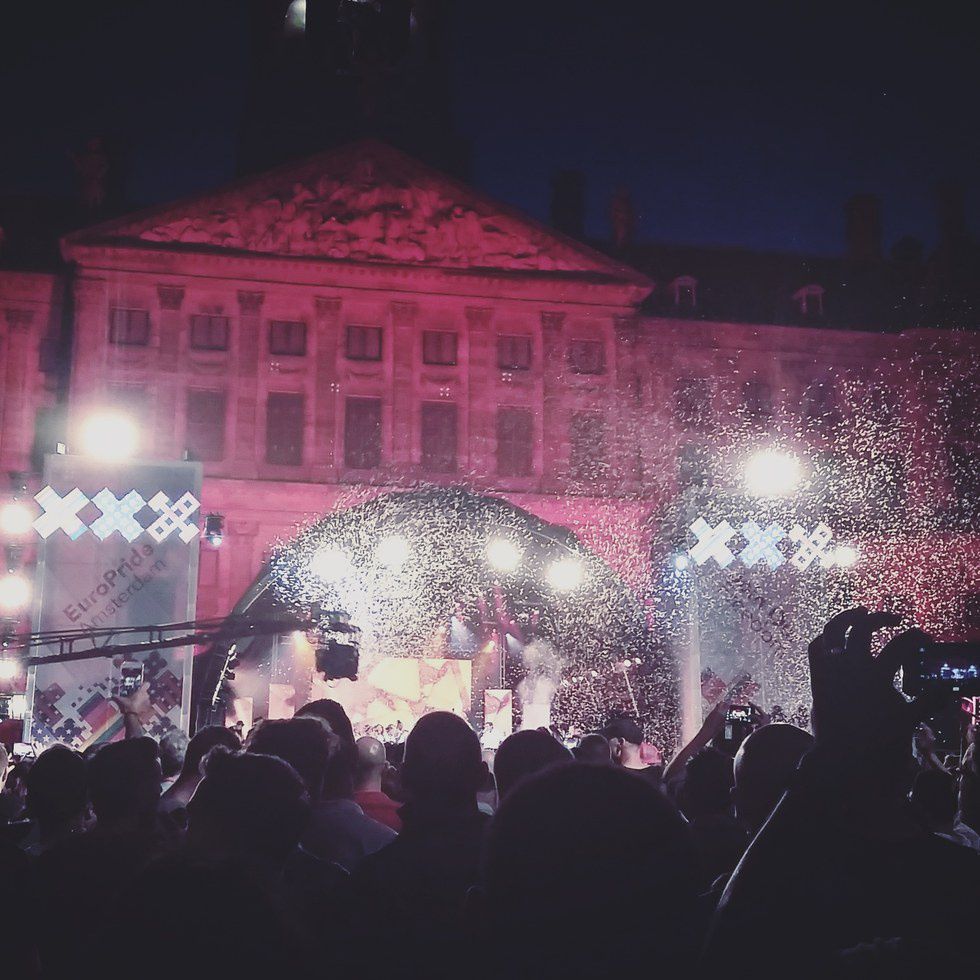 Photo: I went to the EuroPride concert by myself after arriving in Amsterdam.
Even though talking with strangers is my favorite thing to do, I am an ambivert, so after a while, it is exhausting. There were a few moments on this trip that I just needed time by myself, and it was refreshing that I could make that happen. On the last day of the trip, I spent the day walking around four different museums in Amsterdam by myself. It was so relaxing and empowering, and I felt a bit like little Matilda. And another night, in London, I went to dinner by myself in Little Venice, an experience that I thought would be awkward, but turned out to be a great time to reflect on my travels. Both times, when I returned to the hotel, there was someone there that hoped to converse about our days, which helped bring me back to the world of socializing.