There's something "True Detective"-esque about HBO's new miniseries "Big Little Lies," and that likeness might make this Reese Witherspoon-produced drama the most subtly feminist show on TV. While the first season of "True Detective" suffered from its lack of strong female characters (Michelle Monaghan's wife/mother/prop Maggie who breaks up the show's central friendship definitely doesn't count), "Big Little Lies" uses its talented cast to portray characters who at first seem caricatures of the weak woman trope.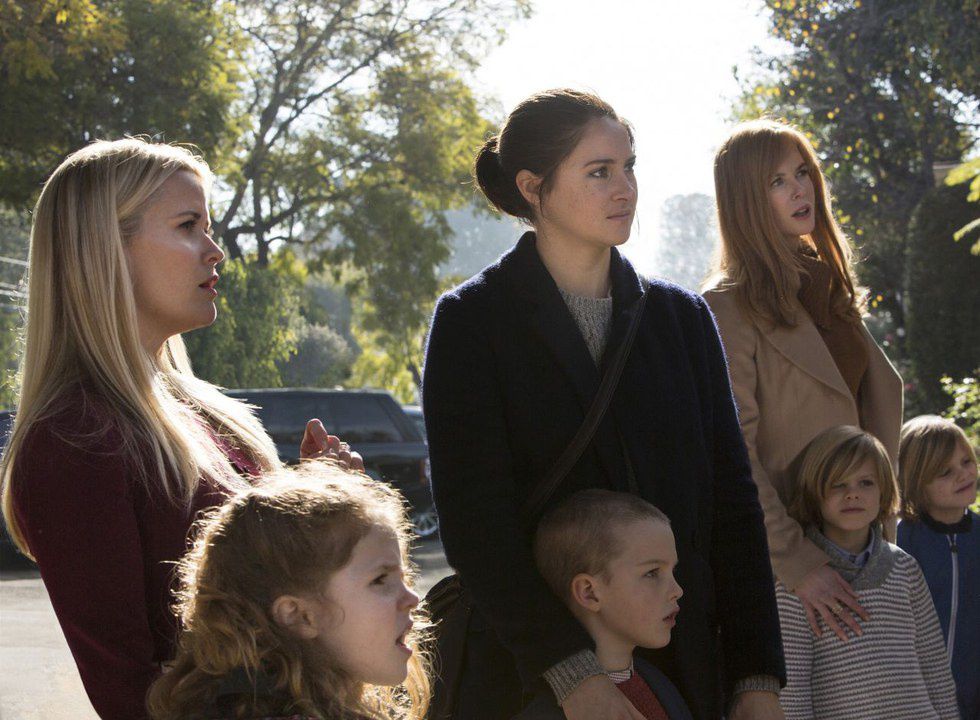 In the way that the deceptively calm Monterey, California setting of "Big Little Lies" lulls you into a false sense of security, so do the female characters of the show. We have Jane (
Shailene Woodley
), a young mother with a dark past and a potentially dangerous son, Celeste (
Nicole Kidman
), a former lawyer and current full-time mom whose husband Perry (
Alexander Skarsgård)
is verbally and physically abusive, and Madeline (
Reese Witherspoon
), a woman unable to make peace with her ex-husband's new wife Bonnie (
Zoe Kravitz
) or with rival Monterey mom Renata (
Laura Dern)
. All of these characters could be easily dismissed, and in the first episode, many viewers might write them off in favor of viewing the show as a whodunit murder mystery. What's at the core of the show isn't the murder, though; it's the way the characters deal with the aftermath of trauma.
In a time in which a presidential candidate can be accused of various crimes of a sexual nature and still gain office, we need a show that makes us do our own work understanding women's roles and experiences. It can't and shouldn't be easy, and it must leave room for thought and discussion. The show delves into the meaning of consent and the repercussions of continuing without it, a conversation we desperately need now, and it makes viewers examine their own biases in attributing guilt without proof.
"Big Little Lies" is not a show that takes the easy way out with its female characters so that viewers can cheer on girl power from their couches at home. These characters are victims of domestic violence, rape and a community that trivializes and pits them against one another. They go on quietly, which is just as much a feat as the way Olivia Pope crusades for justice on "Scandal," although, in the land of TV women, it is a more nuanced telling of womanhood.
The "Big Little Lies" women are not likable, and at times it's difficult to root for them. That's a good thing. Finally, women are being treated on TV just as men are, not as either a crusader or a prop for male characters to fight over. They're people with flaws. While we still need our Olivia Popes crusading for fair treatment, we also need our Celeste Wrights and Jane Chapmans, who in the face of injustice manage to continue on.
And if you still don't want to watch the show, check out the trailer below. The gorgeous scenery, all-star cast, and thrilling murder mystery might just suck you in.