College students everywhere say "I go to the best school!" Everyone wants to tell others about how their school is the absolute best college in the world, but I just want to say why Anderson is the best school for me and why I have loved my two and half years here.
1. That sense of community I felt the very first time I visited and that I still feel today.
When I meet with prospective students and their families on admission tours, they always ask me what drew me to Anderson and the first thing I tell them is that I came for a campus visit four years ago and I could just tell that there was something different about the sense of community here. I also tell them that the feeling hasn't left yet, that sense of community is genuine.
2. The small school vibes.
My best friend from home, who goes to another college, came to visit me for the weekend and as I was showing her around campus, I ran into different friends of mine. It's normal for me to walk from one building to another and see at least five people I know, but she told me that she hardly ever randomly sees her friends around campus.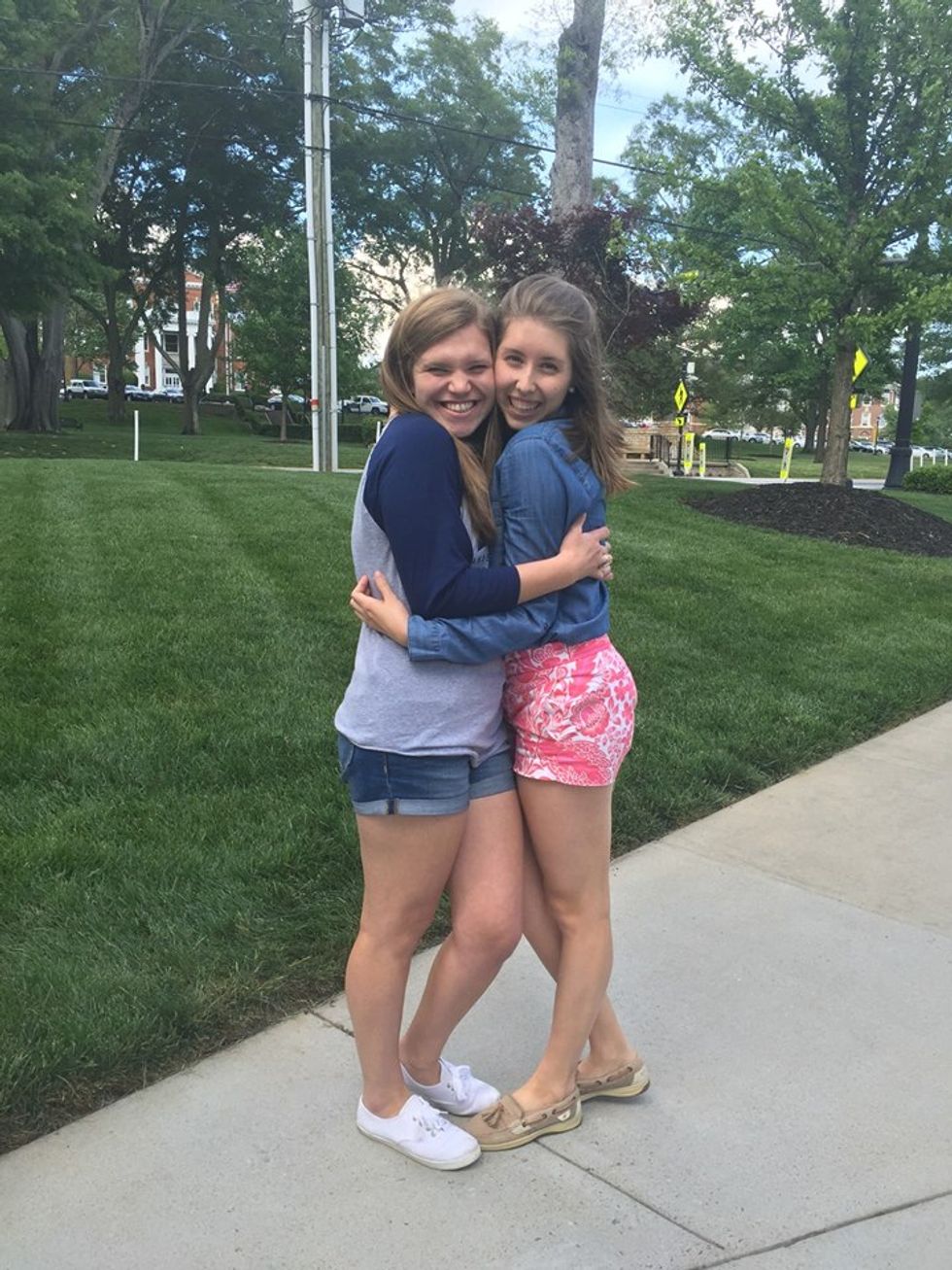 3. The freedom to be involved in so many activities.
From Alpha Psi Omega to working in admissions to Alpha Chi to work-study to yoga class, I love being involved. I like to stay busy and this is one way I can do that.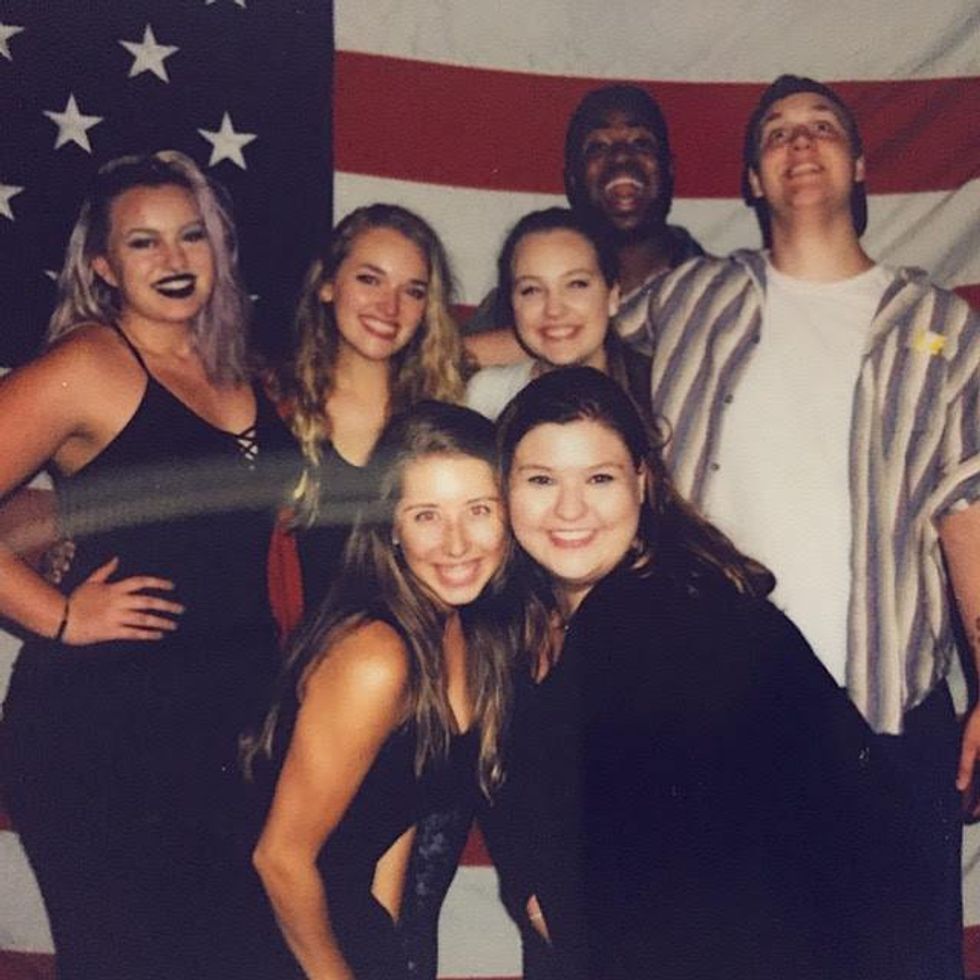 4. Being a double major.
Anderson was the only one school that I looked at that impressed me with both of their programs to the point where I just had to pick two majors. I love having a class schedule that is mixed with many different types of classes from performance based classes to lecture classes to video classes. Picking two different majors was the best decision.
5. The people who work there, like Mrs. Becky, Scott Taylor, and J.J.
If I'm ever having an "ehh" day, I always hope that I run into one of these people on campus. There is no one else filled with so much joy, they always put a smile on my face.
6. The friends I've met.
This one is a given, but I can't imagine having gone to a different school where I wouldn't have met all of these people who have made my time at Anderson so special. I met some of my best friends on the first day as a student and on our first day of class. I feel very blessed to have these people in my life as we go through these crazy four years together.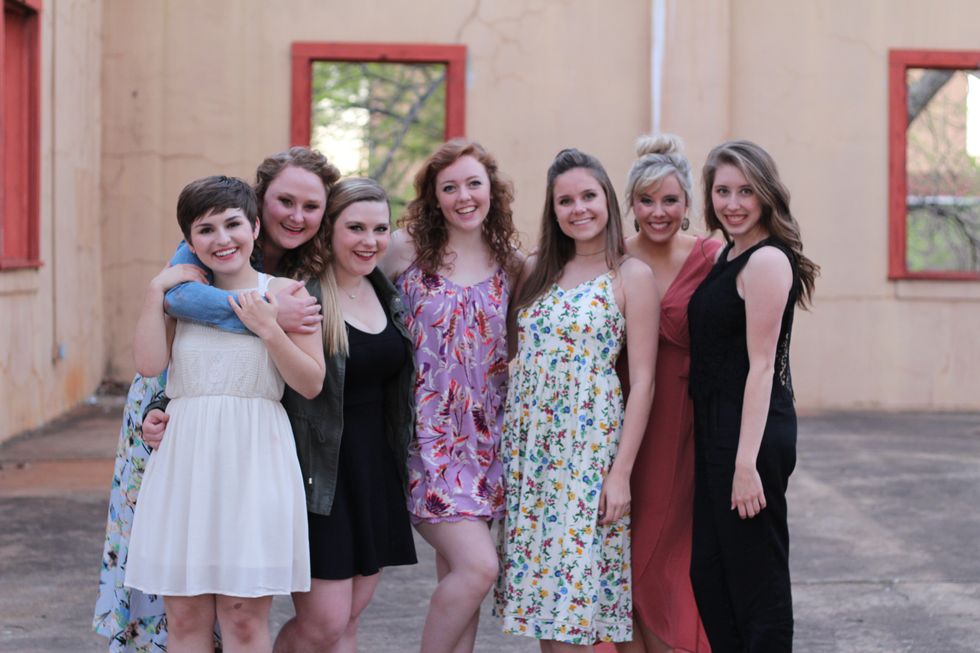 7. The way that Christ is evident at Anderson.
This doesn't have to be 1,0000 students worshipping the name of Jesus in chapel (but don't get me wrong, I love that), it's the way that I see Christ using AU to impact the community and the way that our relationship with Him affects our relationship with others. It's a simple smile from a stranger waiting in line at Books and Beans or someone waiting to hold the door for you or your professor helping host a Bible study or the way that your major course curriculum integrates the truths that we claim as believers.
I really love Anderson University, if you can't tell, and I am so thankful that the Lord had this plan for me long before I came up for my first visit. I know I'm where I'm supposed to be and for that, I feel very blessed.