A band with pop melodies, an indie feel, and crazy live energy is taking the Twin Cities music scene by storm. Whosah, a Minneapolis based band is composed of frontman Spencer Grimes, accompanied by brothers Dave and Mack and close friends Dallas Erdahl and Nate Flynn. Whosah describes themselves as "a group of young men pursuing lives we love. Making friends and making music." Whosah has performed all over the Twin Cities area and has played shows all throughout the upper midwest in both large and small venues, and even college dorms. They have shared the stage with multiple artists including Betty Who, The Icarus Account, and Mat Kearney.

In 2013, Whosah released an EP titled, "It's Not Just Me in Here." Two years later in 2015, they released a remix EP titled, "It's Not Just Us In Here." Later that same year the band's single "Ghost Town" was released and the song itself received over 120,000 streams on Spotify, it is definitely one of the songs that gets the crowd going at their shows. Most recently, in 2016 Whosah released their Sophomore EP "Work" which at their live shows creates an environment where music connections are made with not only the lyrics, but the passion and energy given off by the band. If you ever have the chance to experience a Whosah show I highly recommend that you do. They will not let you down and I guarantee that you will leave with a smile and many new friends.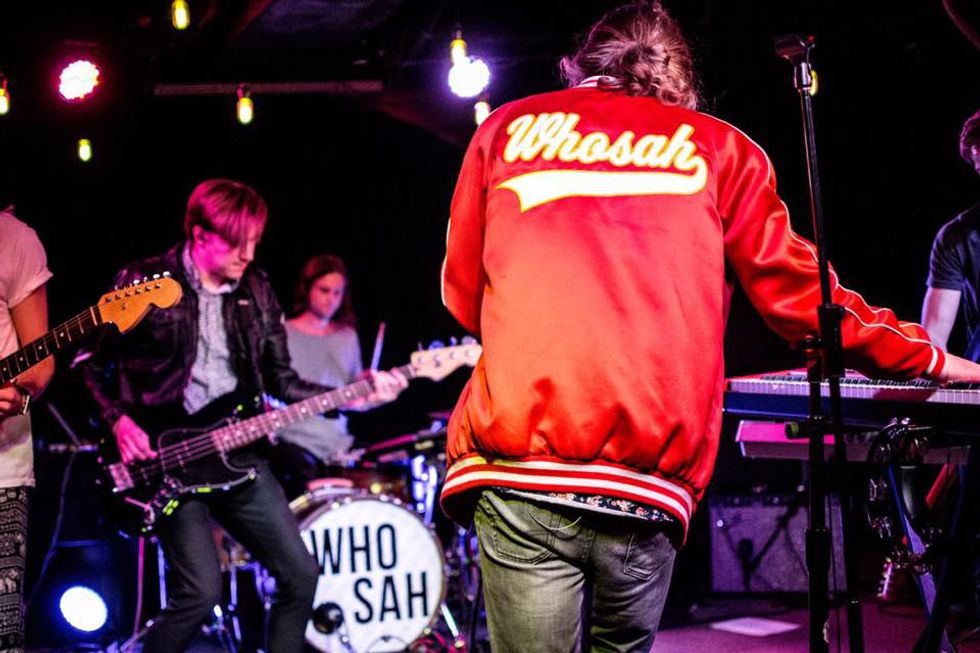 I had the opportunity to ask the band a few questions. Check them out!
1. What has been your favorite live performance as a band so far?
"We've had so many great audiences. We played a punk rock show in Terre Haute, IN where the crowd was getting so into it I jumped off a speaker stack onto the floor. They weren't quite the crowd surfing crew so the front row just let me come down hard and I broke my foot." -Spencer
2. How did you come up with your band name?
"Lack of planning and a conveniently timed game of Speed Scrabble."
3. Why did you decide to play the music genre that you do?
"It was the combination of the music that we all liked.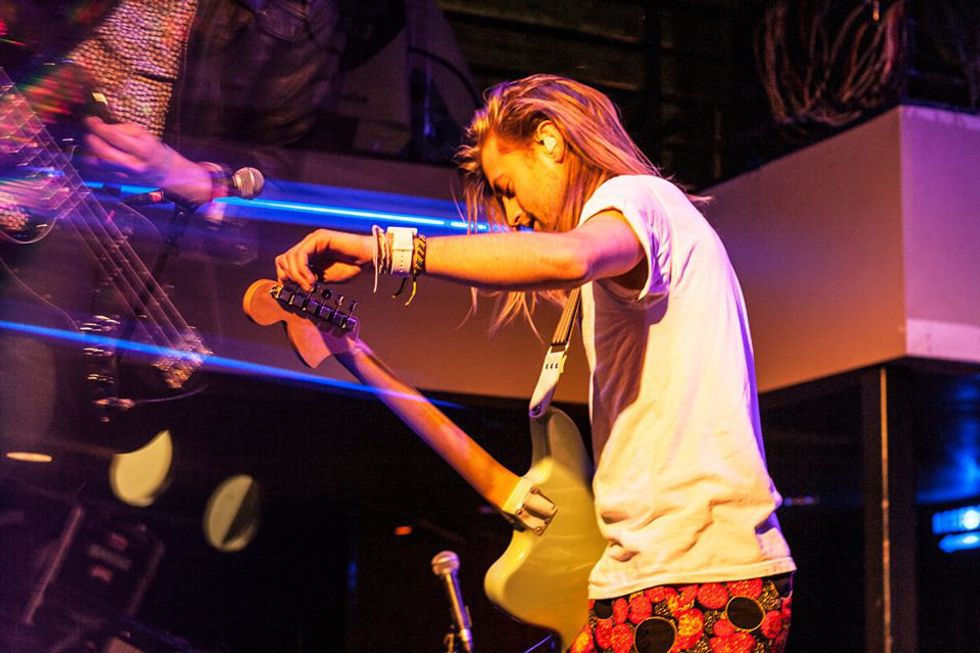 4. Who have been your musical influences?
"Owl City, Jukebox the Ghost, The 1975, The Strokes, and Hall and Oats."
5. What is your songwriting process
"We're always working on different ways of coming about songwriting. Our current process basically involves passing ideas back and forth through the Internet until something sticks for a few of us, then we get together and really push it until we have something we love listening to."
6. Do you have any pre-show rituals?
"Lots of potty breaks. Usually, we spend pre-show hanging with the folks that came out to the show and watching other bands sets. Unless we're first. Then we just eat."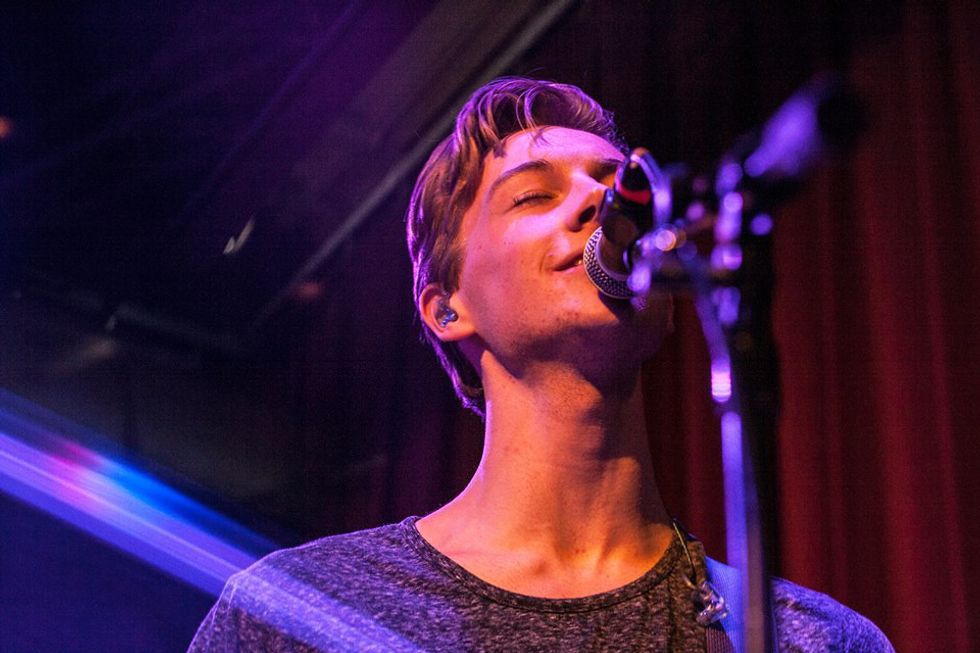 7. A song of yours that I love is, "Forget About It." Can you talk about the meaning behind the song?
"So cool that you connect with that tune! It's a favorite of ours as well. "Forget about it" was a song we wrote to encourage ourselves really. It's super easy to start comparing yourself to others, wishing you were something that you weren't. But for us, we found that if we focus on enjoying what we're doing then we don't need to be anyone else. We can just enjoy being ourselves."
8. How was your experience in the "Battle of the Bands" hosted by Go 96.3?
"So incredible! It was so fun to play with all of those bands, and so surreal to hear your own songs on the radio. Go 96.3 put on a stellar event!"
9. Another song that I find myself jamming to in my car is "Ghost Town" can you talk about your inspirations for this song?
"This tune I starting writing about a job I had early on. It was a classic 9 to 5 where many of the folks I worked with didn't seem to care at all about the work they were doing. I wanted the song to capture how dead that lifestyle felt to me while not blaming the job. Ghost town to me is really about getting out of a mindset that's dying, and finding joy in what you're doing."


10. Which song did you enjoy writing the most and why? Which was the most difficult?
"I think "Something More" was both. It was a song that was a little different for us, which was difficult and exciting at the same time. Challenging yourself is fun sometimes."
11. What has been the biggest lesson that you've learned throughout your music career so far?
"People are more important to us than anything. Not everybody feels that way but for us: money, success, great songs, all that stuff can come and go without warning. The part that matters is how we treat the people around us and learn to love each other."
12. What are your plans for the future? Have you started writing any new songs, do you have any cool upcoming shows?
"Right now we're just back in the bat cave sharpening our skills. We're working on a full length record hopefully to come out sometime in 2017. "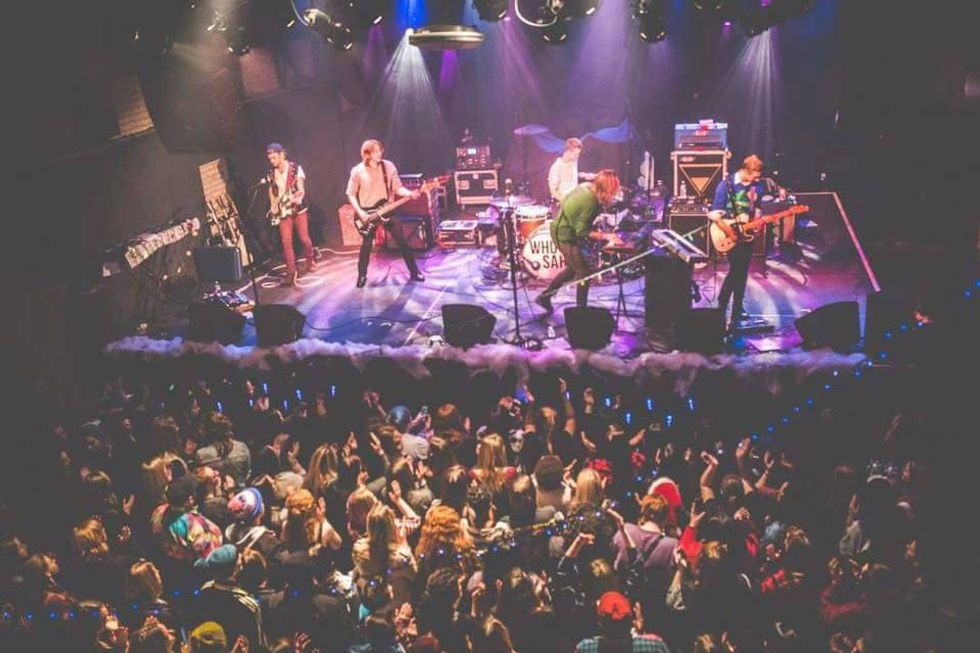 Purchase Whosah's music on iTunes here!

Check out Whosah's Social Media:
Website: http://www.whosah.com/
Facebook: https://www.facebook.com/whosahofficial/
Instagram: https://www.instagram.com/whosahofficial/
Twitter: https://twitter.com/WhosahOfficial