With the season two finale coming up, all you "Scream" fans are probably on the edge of your seats, eager to find out who is the lakewood killer. With a lot of the murders, we only have a handful of suspects left. A lot of you have your guesses, so here's mine!
1. Stavo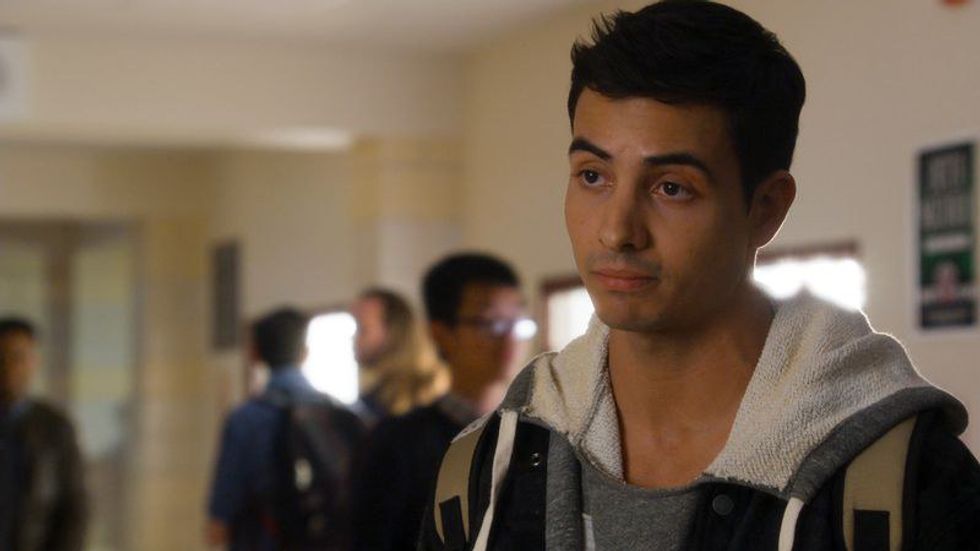 After many episodes of Stavo being Brooke's support system and catering to her needs, we might have forgotten the most incriminating evidence found against Stave.When Sheriff Acosta, suspicious that his own son might be the Lakewood slasher goes through his belongings, he finds one of Stavo's gory drawings, depicting Seth Branson's death—Branson tied up in a very scandalous position before getting his hand sawed of and himself, burned alive. The issue? Brooke only told Audrey what she'd done to Branson.
2. Eli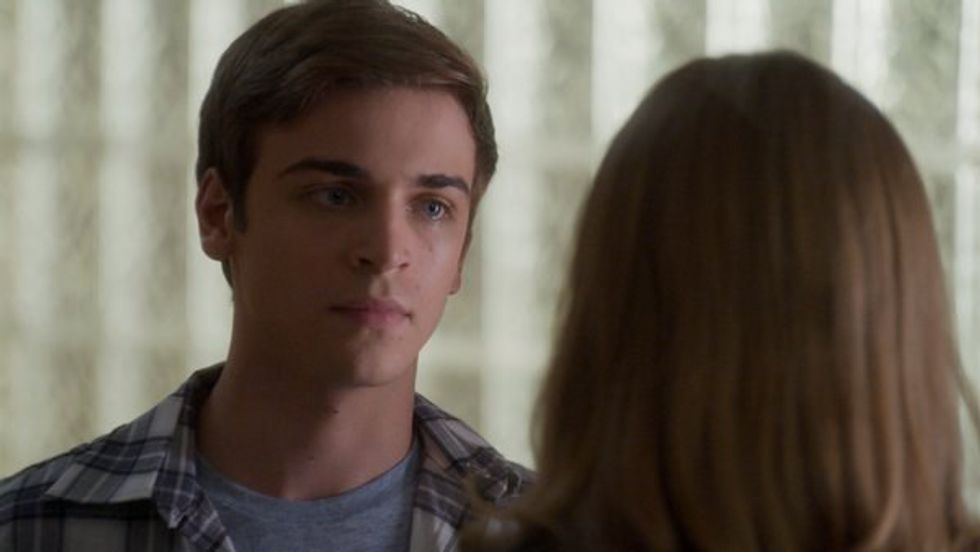 The fact that the new kid is the serial slasher seems like a pretty obvious suspect. Especially with him being coincidentally portrayed as being there at the right time, it seems as though he is being framed. Maybe that's MTV's tactic to throw suspicion off the real killer, but it all seems to obvious. But, what is Eli doing in the bushes on Emma's backyard? After Emma's mother leaves a note in her and Brandon James' letter tree, we see Eli taking it and the next morning Emma's mother receives an identical 'Daisy' necklace with 'Emma' carved onto it instead, what is Eli really up to?
3.Kieran
Shocker! Kieran, Emma's sweetheart, is honestly my guess as to who is the Lakewood slasher. Especially with his cousin (that he doesn't like very much) always in an implicating situation, its clear that only one person would be capable on pinning everything on him. This season's killing might not have anything to do with Piper at all! Kieran, might just be seeking revenge for the death of his dad. Why are Emma and Audrey the targets? Emma, is the reason Piper wanted to seek revenge and Audrey, is the reason Piper came into town and new every way to exploit them. Call me crazy, but my bet is on the boyfriend.