Summer is upon us and with it comes a new fashion season. I thought I would take the time to share with you one of my favorite fashion items for the summer: white jeans.
Personally, I think white jeans, or white pants in general, are a must have in your wardrobe for spring and summer. They are a piece of clothing that can styled with about anything. I typically face a challenge when trying to find dressier outfits in the summer due to the fact that I sometimes lack a "happy medium" between a fancy dress and shorts and a shirt. White jeans can amp up any top you have to give your outfit a more polished and put-together look.
The best thing about white jeans is that they can be found pretty much everywhere. They are a great fashion staple that provides a great base for any outfit. Unlike more trendy items, these will last you a few seasons of wear, no problem. You can choose to either invest in a pair of really good white jeans or you can choose to opt for a more budget friendly pair.
Below are a few of my favorite ways to style white jeans (for links click on the picture):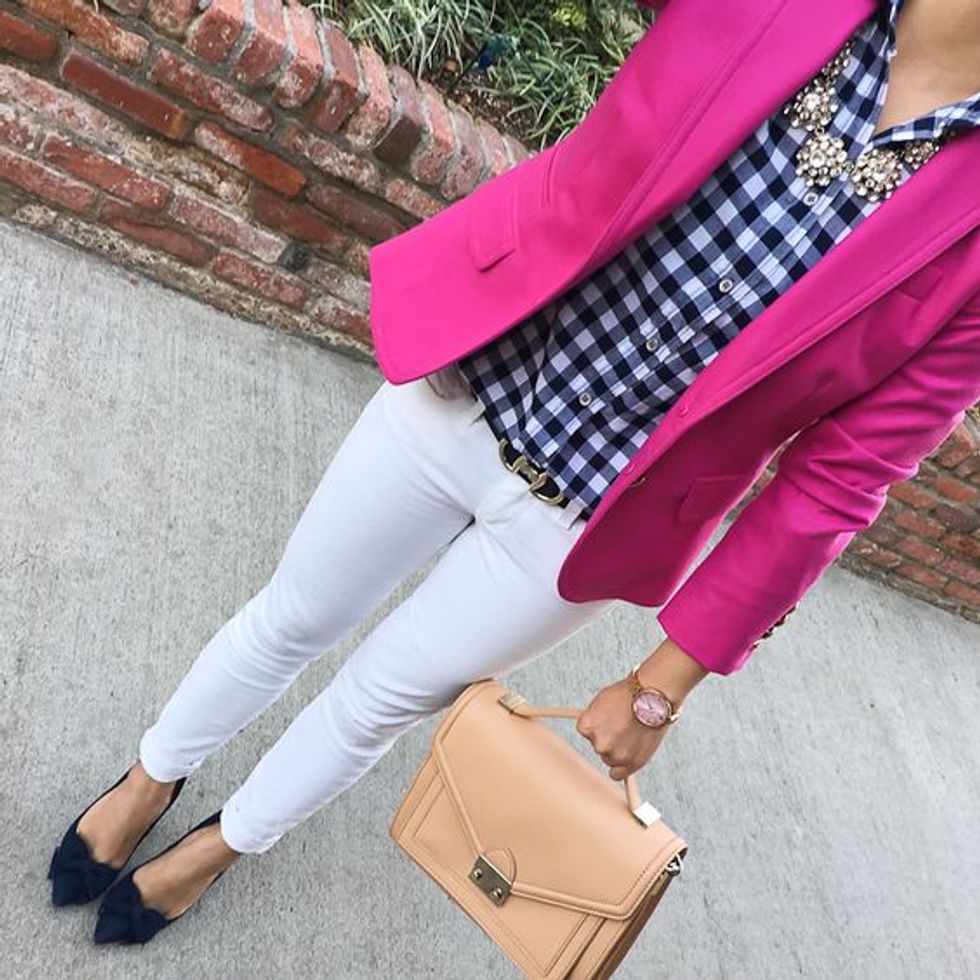 A fancier look paired with a button-down, a blazer, a statement necklace, and heels. The white lays down a great base for other pops of color to come through and can obviously be dressed up to fit a fancier vibe.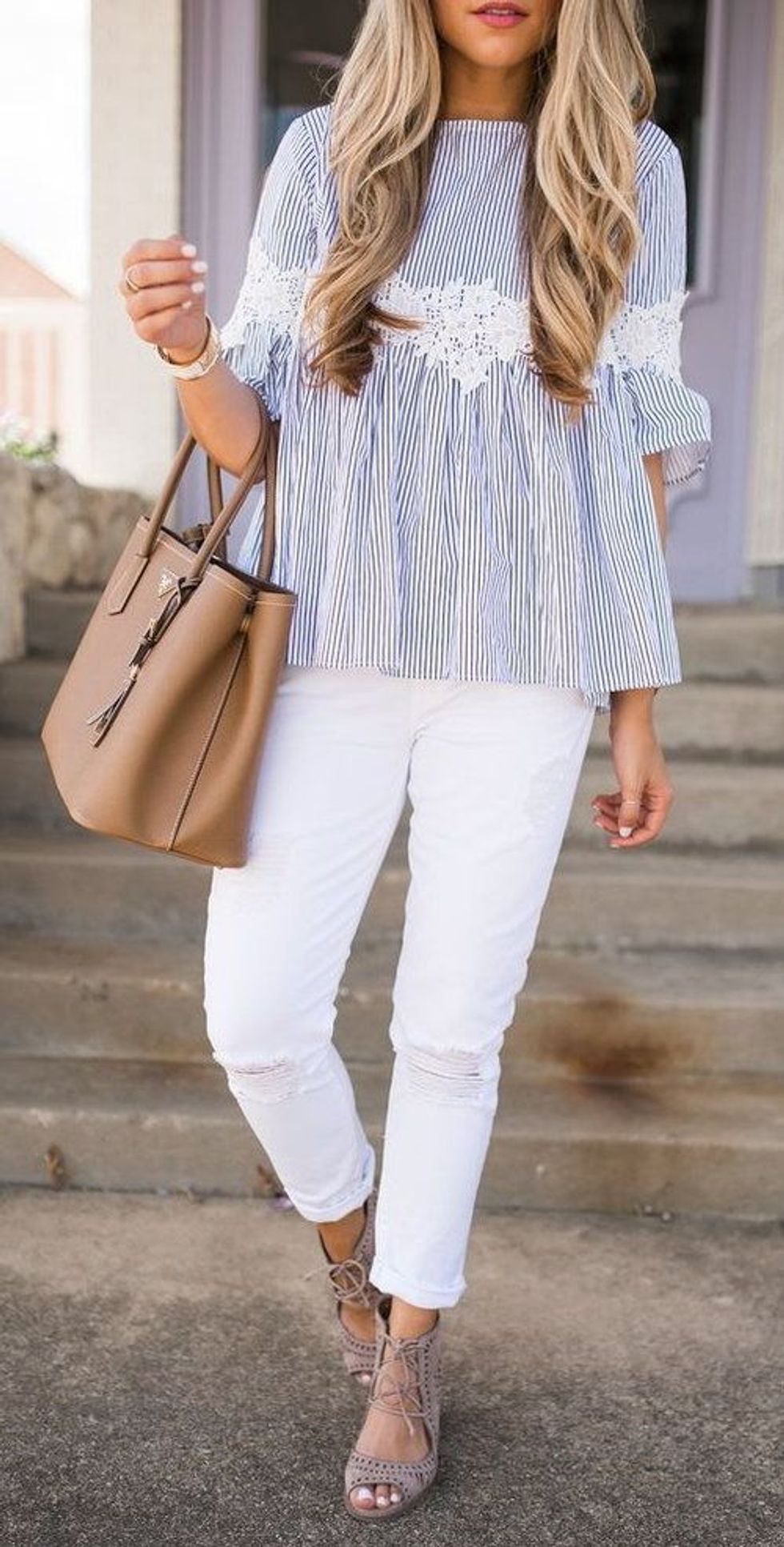 This is probably my favorite way to style white jeans. I love the look of a blouse with white jeans and sandals. The white jeans are dressier than regular jeans and make the outfit more summery. This type of outfit is perfect because it is comfortable but also looks very put together.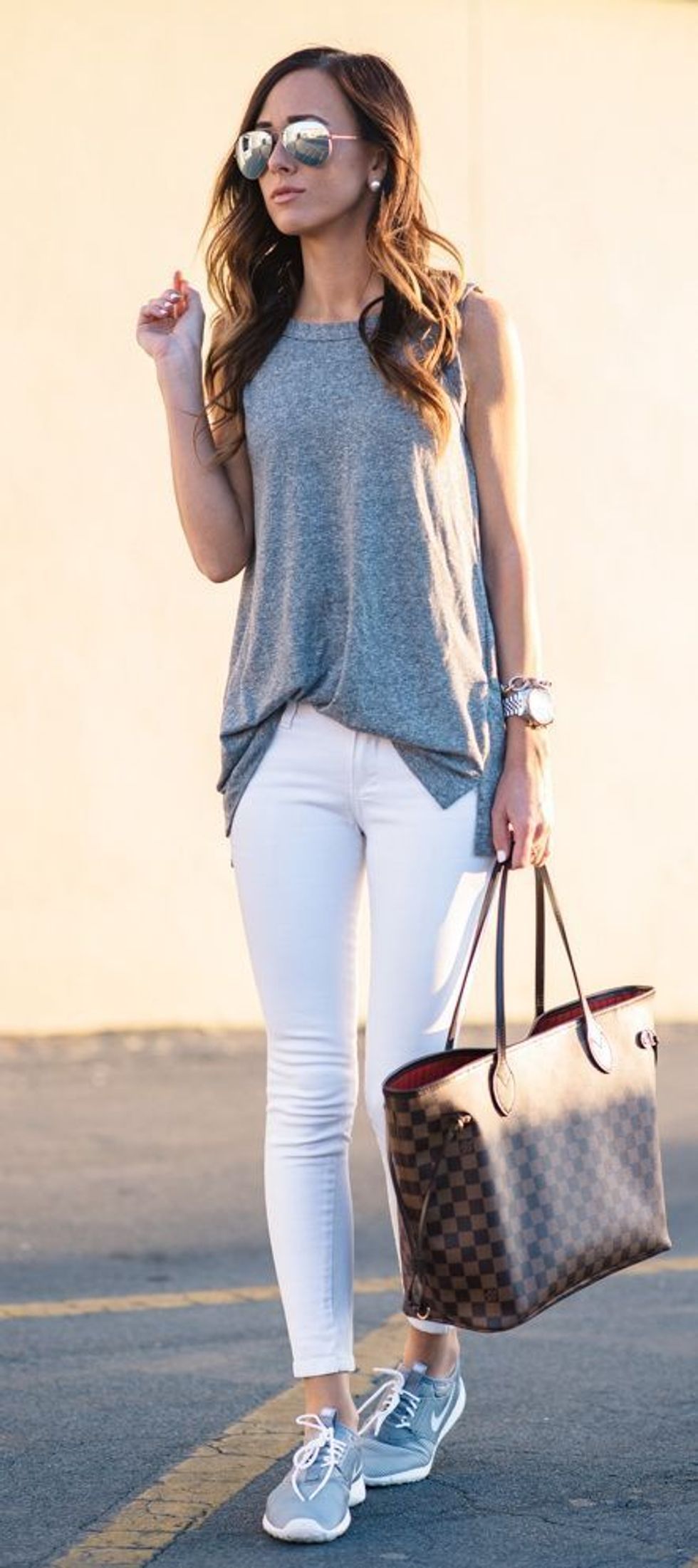 I thought I would include a more casual look and I love this look for summer. A light t shirt mixed with white jeans creates a more casual, yet put together vibe.
As I said before white jeans are a staple in your spring and summer wardrobe. Finding your perfect pair can truly make any outfit.