Anticipation. Excitement. High expectations. Nervousness. All feelings while you stand in line at your first concert. As you anxiously wait for them to open the doors to get to your seat, you think about how you jam out to these bands. All the songs you've been rocking to that they could sing. Then finally security comes around to pat you down and punch your tickets. The anticipations grows. You know it's just minutes before they open the doors and let you in. Finally all the minutes tick away, and the gates burst open. Filing in through the doors, everyone moves in different directions. Some to the bathroom, some to the bar and some to their seats. For people, like me, with floor seats you go straight to the floor to try and fight to close to the barricades. Then there is about another 30 minutes before the opening band comes out. You impatiently watch the stage crew do last minute touches for the first band. Then the time runs down and the lights go out. The first band comes out and the crowed cheers with excitement because now they can start rocking out. You start to feel it. The echo of the instruments. As you let it flow through you the anticipation and nervousness fades. As each band rocks and sounds like their albums. So you go through the rest of your night with pure enjoyments as you jump up and down while jamming out.
On July 29, 2016, I experienced just this as I attended my first rock concert. It was my first non-Christian concert. Normally concerts aren't for me. Normally I'm not the type of girl who jumps up and down in a mosh pit while screaming the lyrics at the top of my lungs. It doesn't matter who's playing. I get really claustrophobic so I normally just enjoy a band's music in the safety and comfort of my own room with the music blaring, jamming out as if I were the only one in the house. For anyone else who does this, you know your mom tends to get a little angry if it's too loud. Or if your mom is anything like my mom, she'll come and join. Normally telling me she raised me right, but that's besides the point. So what made me decide to go to a concert if I knew I get very claustrophobic?
It's a new chapter in my life. It's time for me to discover myself and try new things, one of which is seeing if a concert would send me into a panic attack or if I would enjoy it. When you hear about concerts, all you hear about is all the drinking and people shoving if you're in the mosh pit. You hear about people acting crazy, but my concert wasn't like that.
I went to New Orleans and heard Whiskey Myers, Black Stone Cherry, Halestorm and then Shinedown. I had never heard of Whiskey Myers so I wasn't sure what to expect.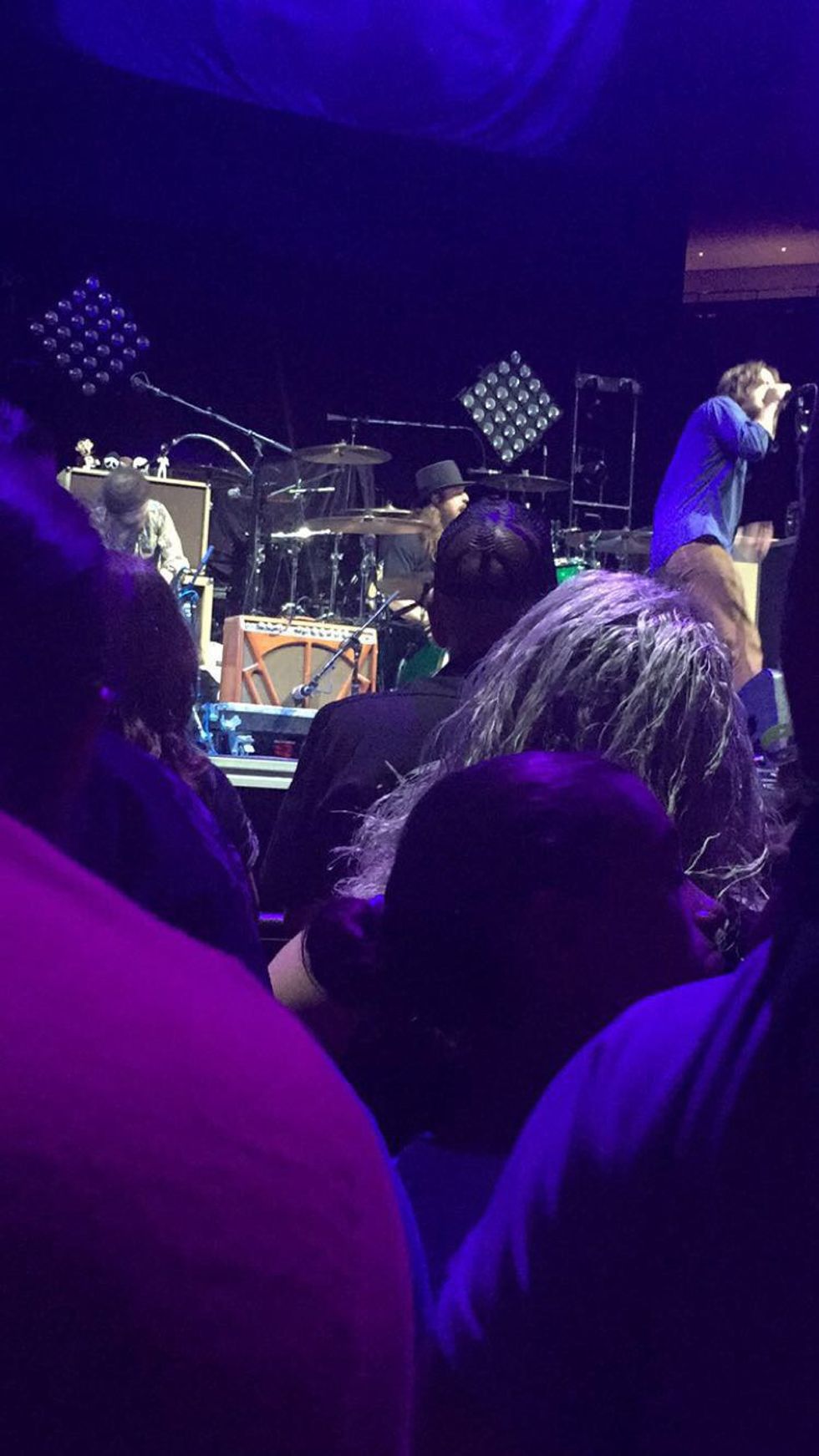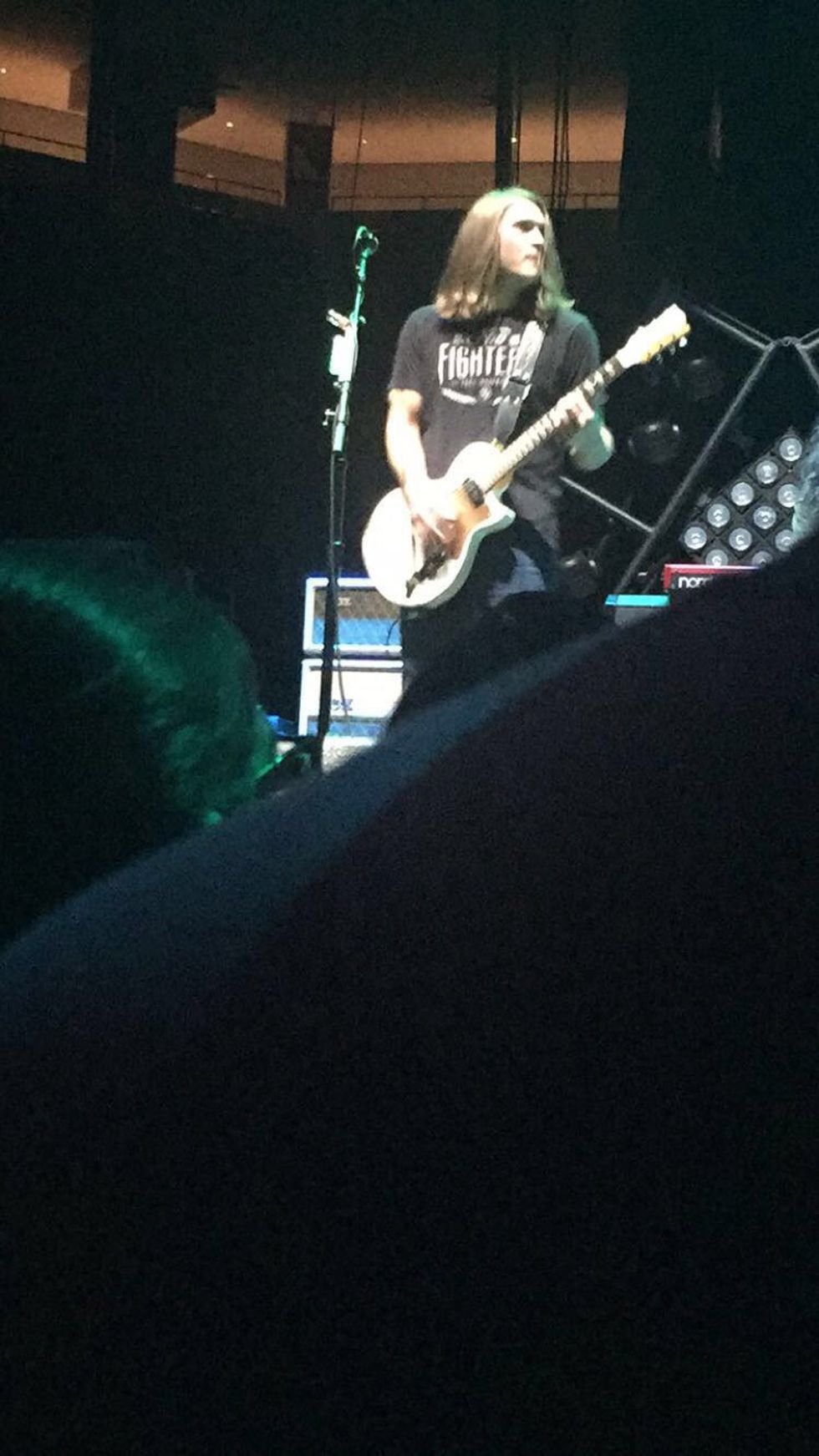 What I wasn't expecting was them to come out dressed as if they were country, but they were actually really good. I was mainly there for Black Stone Cherry, Halestorm and Shinedown though. Black Stone Cherry came out and did their set. They did a fantastic job. Then came Halestorm. They also did a fantastic job. Finally came the main band everyone was there to see. Shinedown. They sang songs from their new album but also older songs that everyone loved. All the bands did a great job. They were all great live. By then end of the night, all my expectations had been met. I would go see them all again. If you like any of these bands, and get the chance to see them live, you should go because it's a different experience.
The thing about concerts is that most times you don't hear about the good that happens. The lead singer of Shinedown, Brent Smith, didn't just sing for us. He brought so much emotion into his music you can't see if you just watch the music videos. He also brought up a good point. He was talking about how rock was probably created just to make our parents angry, but it can also heal people. I agree with that because rock sometimes speaks the anger you can't bring yourself to say. There is nothing wrong with rock music. Not all rock musicians wrote songs about sex and drugs, or all musicians for that matter. All musicians really do is tell the stories you can't. So keep on rocking and telling your story.