Dear FreeForm,
You have recently released the line-up for your 25 Days of Christmas. This is one of my favorite events every year, and I look forward to it the day after 13 Nights of Halloween ends. However, I noticed something about this years line-up and I'm sure I am not the only person that is very concerned about it. I would like to know why How the Grinch Stole Christmas is not on that list. To add to that question, why is Disney's Frozen included, not just once but twice. Don't get me wrong I love Frozen just as much as everyone else, but it is not in ANY way a Christmas movie.

However, Dr. Seuss's How the Grinch Stole Christmas is not the only holiday favorite that is missing this year. Looking at previous years' countdown to Christmas, I've noticed that there are a lot of holiday movies that you have decided to leave out. Let's take a look at a previous year's schedule and compare it to this year.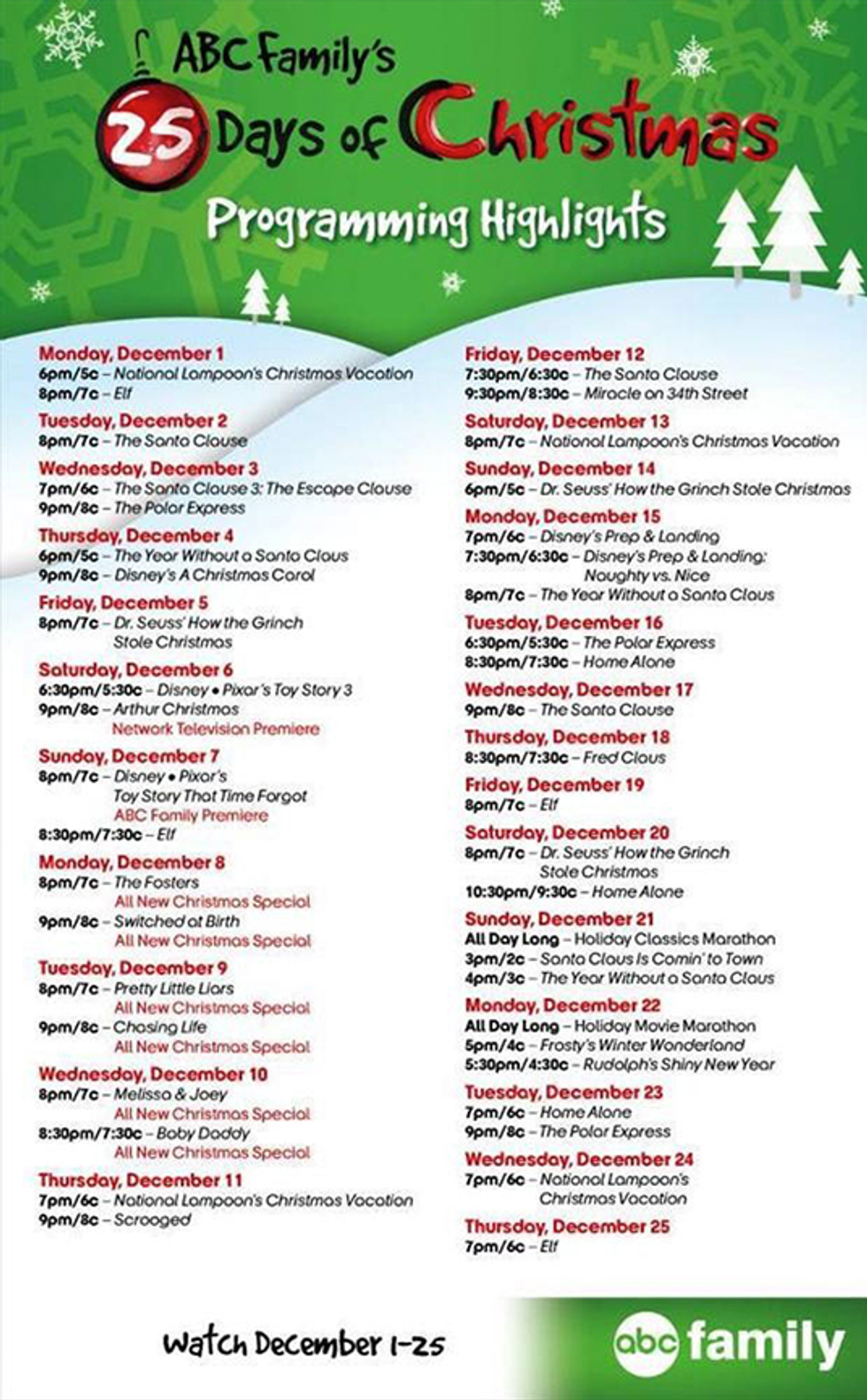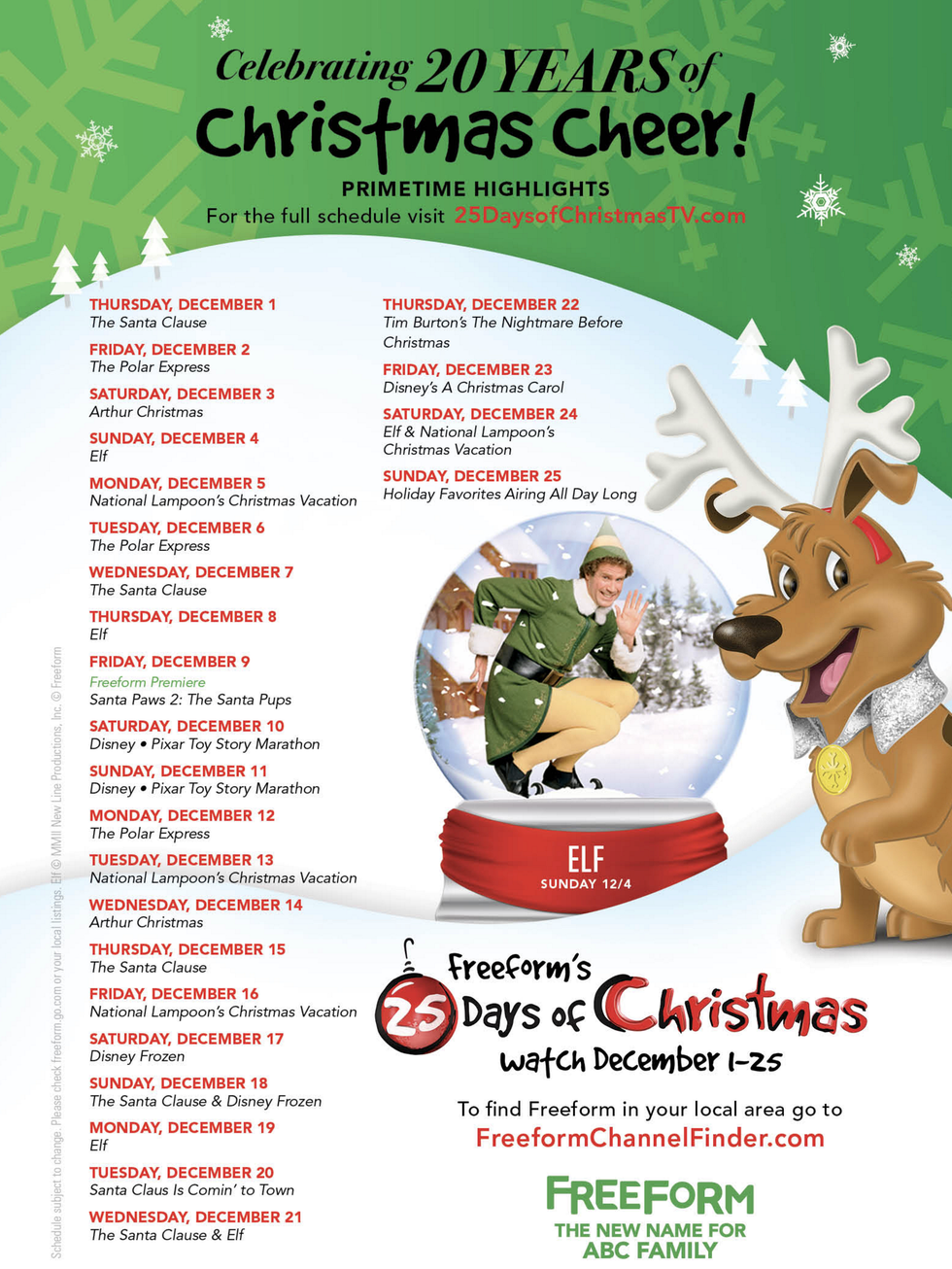 If you'll notice, The Santa Clause 3: Escape Clause is missing along with Home Alone, Fred Claus, and Miracle on 34th Street. I even followed the link to view the full schedule thinking "maybe they just aren't showing them during prime time hours" but no, much to my disappointment none of these movies are playing AT ALL. The title of this year's countdown is "Celebrating 20 years of Christmas Cheer!" but you have removed almost ALL of the classic Christmas movies from the schedule. Don't worry though, I'm sure we will all get into the Christmas spirit while watching Tim Burton's The Nightmare Before Christmas, which is one of my favorite movies. However, I think I also just saw it in the line-up for the 13 Nights of Halloween. Call me petty but I don't think this ever would've happened when you were still called ABC Family. I'm expecting better for next year.