Everyone anxiously awaits college as it is a place to redefine yourself. You have no past rumors to follow you, no awful enemies that continue to make your life harder. You can make yourself who you want to be, surround yourself with the people you want. You are no longer defined by your older siblings, or who your parents are in the community. You're just you.

At least that's how it's supposed to be, right?
For some families, a certain college runs in the blood. Grandparents went there, your parents went there, maybe even some of your siblings went there. Therefore, when making a college decision, you were allowed to visit other college campuses, but you knew where your parents were pushing you to. It was like a silent push towards the college, but before you knew it you fell in love with it too.
Going to college where your family has history isn't easy, but it has a lot more benefits than you can imagine. From being a coach's daughter, to having people tell me my sister is their professor, I feel surrounded – but I wouldn't change it. Going to college where your family did is like always having a piece of home with you.
It can be difficult, running into your family at random moments. People know your family before you even introduce them. You have to remind yourself that homecoming isn't just your day – it's their homecoming too. You represent more than just yourself, you represent your last name too.
This can be terrifying, but if anything it has made me a stronger student, athlete, and person. There is always someone there to have my back, blood or not. I can still be myself, reinvent myself and create a new personality. I am still individual, but I am an individual with a support system that is always around the corner, literally.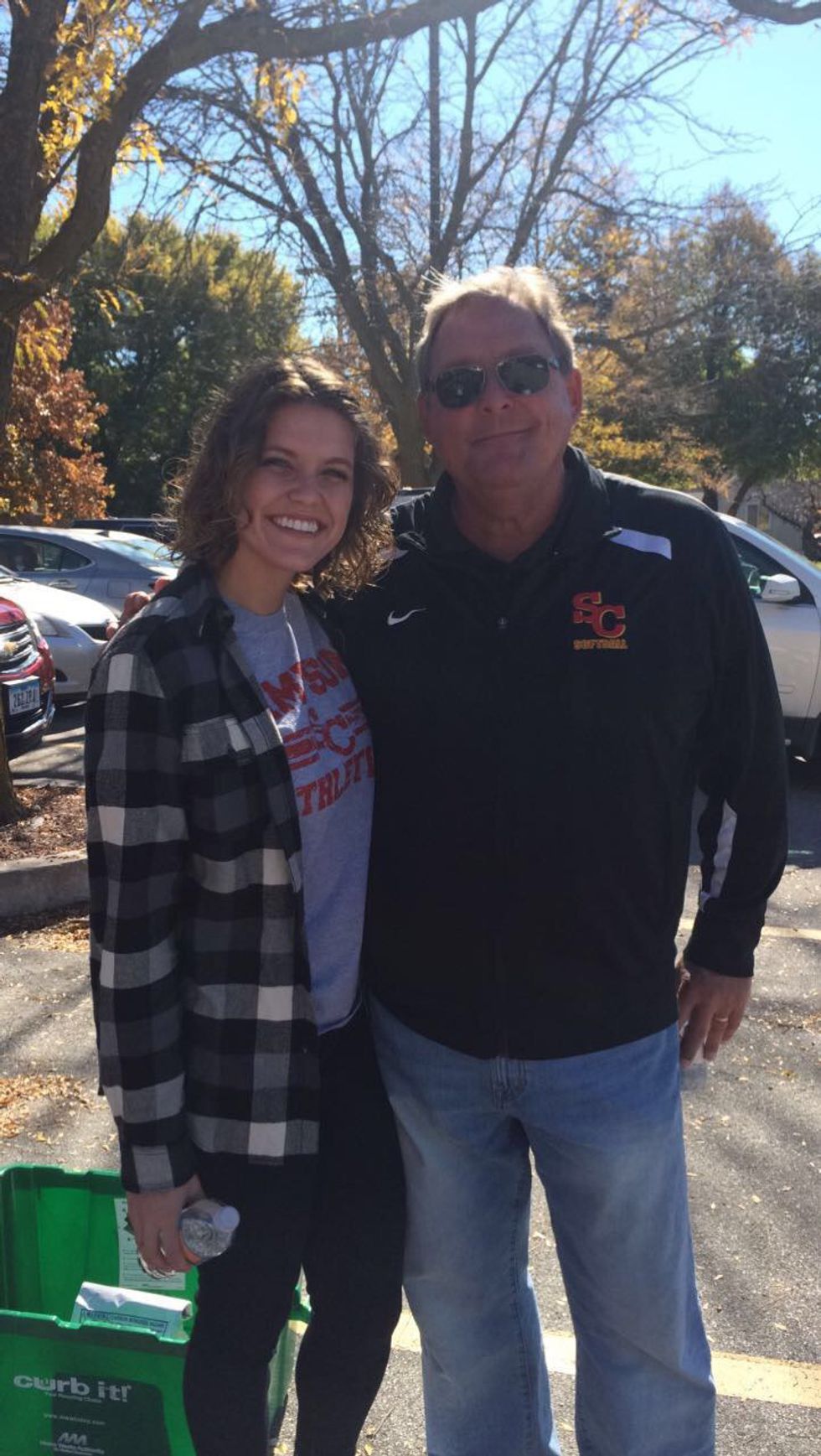 My family shows up on game day, and feeds my entire group of friends at a tailgate. My parents show up at every game, whether it's mine, my roommates, or someone they don't even know. My mom knows what is going on each weekend before I do. That might seem horrific, but nothing is better than showing up Saturday morning to a familiar face.
I may have left my home, but my home never leaves me. Going to college where your entire family went might seem restricting but it's truly perfect. I always have someone willing to go the extra mile for me, from parking tickets to getting my schedule fixed. Having my college run in the family just makes it that much easier to make it my home.