Zendaya has been taking the world by storm ever since she appeared on "Shake It Up" on Disney Channel back in 2010. She has now launched her own clothing line entitled "Daya by Zendaya". The brand is intended to be, "a diverse and unapologetic statement designed for all ages, shapes and nationalities!" (Dayabyzendaya.com). One day, a tweet surfaced...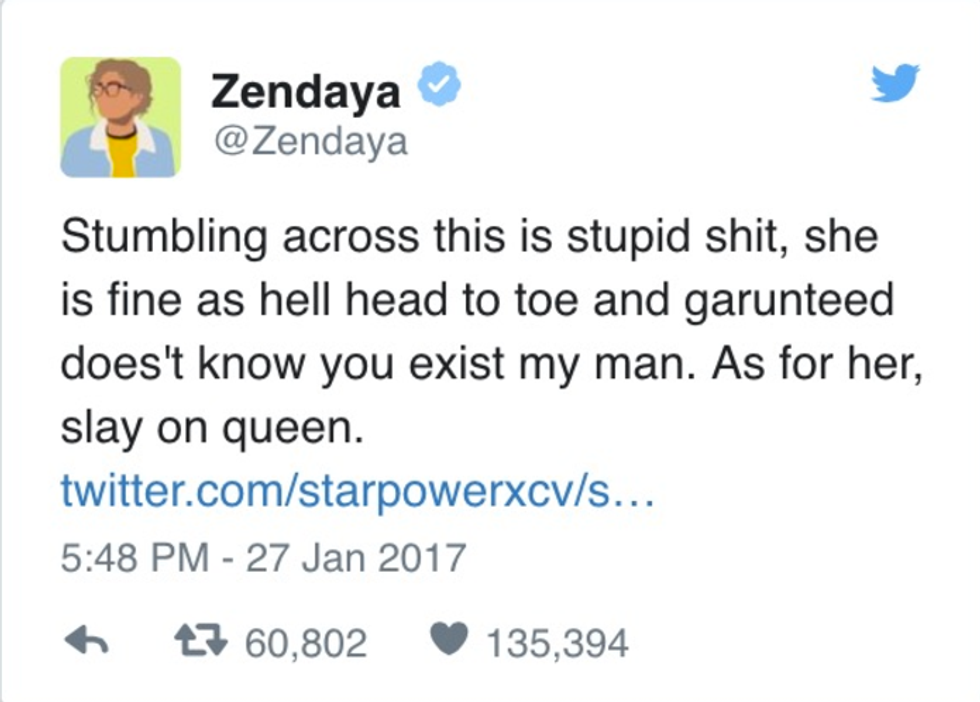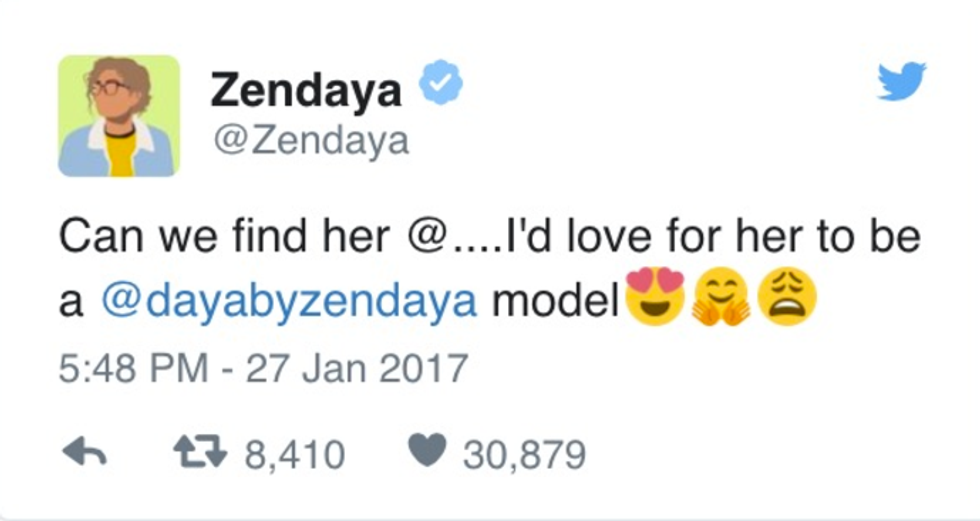 These tweets were tweeted out by Zendaya in response to the now deleted tweet. A guy had originally quoted @_illestCee's tweet and said, "never trust a half a** picture posting female," all because you could see just her face in the first photo and then her entire body in the second.
Body shaming continues to be a problem, and especially when it comes from guys. This is the reason why a lot of women have self confidence issues, and it doesn't help when someone who doesn't even know you personally ridicules you for your body type. Fortunately, Zendaya came across this tweet as it blew up in the twitter-sphere.
This was a classic case of when trolling backfires. Once Zendaya found this tweet, she was on the search for this gorgeous girl. Once she found her username, she immediately signed her to be a model for Daya by Zendaya. Zendaya continues to amaze me and shock the world with her new accomplishments as well as her selfless attitude.
Whoever the guy is that attempted to troll her was sorely mistaken and since the tweet has been deleted, it's quite obvious that he sees that he was wrong for what he said. Twitter came for his life, and he immediately backed down. Remember, anyone can say what they want from behind a computer screen.