I am going into my sophomore year of college at Missouri State University (go bears!) and I have the ultimate list of things to put in your backpack. I linked almost all the products mentioned in the headlines so you can buy and enjoy as well!
To start, let's look at which backpack I have.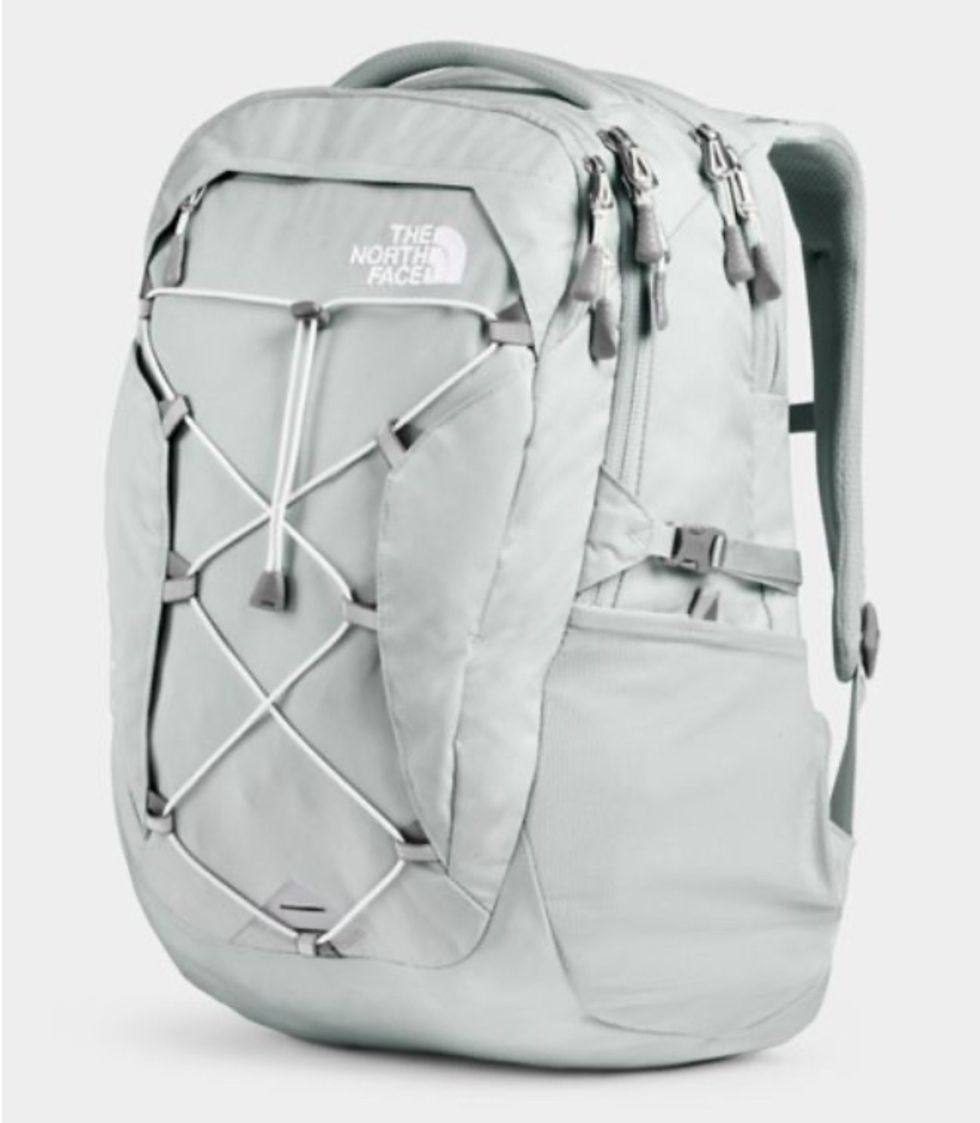 North Face
This backpack is great for many reasons. The Borealis has lots of room for your school supplies, and will not weigh you down. According to North Face, this backpack is waterproof which will come in handy when it rains on campus. Plus, they look super cute as well! I got this in the color "tin grey" (the one shown above). I love light colors because they go with everything.
I absolutely LOVE my MacBook Air. It is super light weight and easy to take with me. The thing I love about MacBooks compared to other brands is that all your iCloud stuff is synced with your phone. This means you can text on it, FaceTime, update contacts, etc. I find it very handy to answer a text quickly in class without getting my phone out and disturbing everyone.
I just recently bought an iPad 7th generation and fell in love immediately. If you like writing notes down, but hate using paper, you need an iPad. I use the app "Notability" and import all the lecture slides to write directly on them. This allows me to write notes about deeper material instead of copying what's on the slide word for word.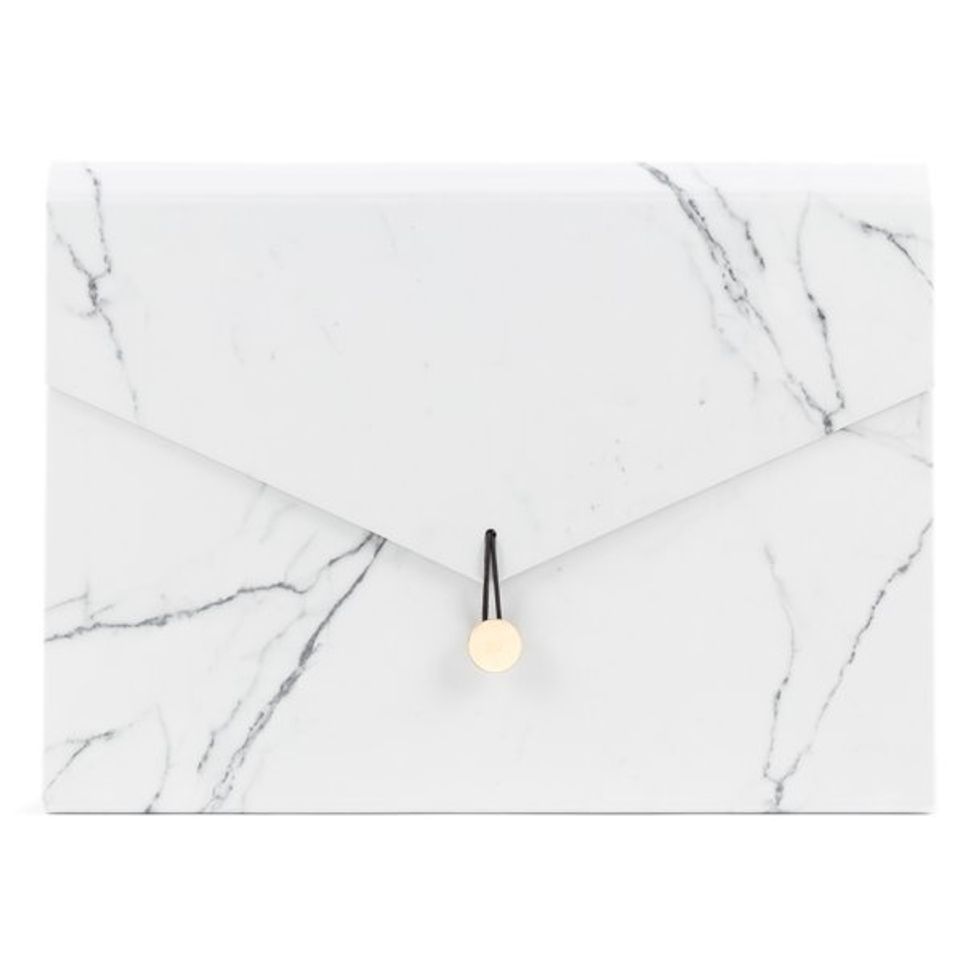 Walmart
I have found that having an accordion folder in college makes life much easier. Instead of having a different folder or binder for each class, I can keep all my stuff in one place. The one I got is linked above and shown in the picture. I absolutely love it! I keeps me so organized.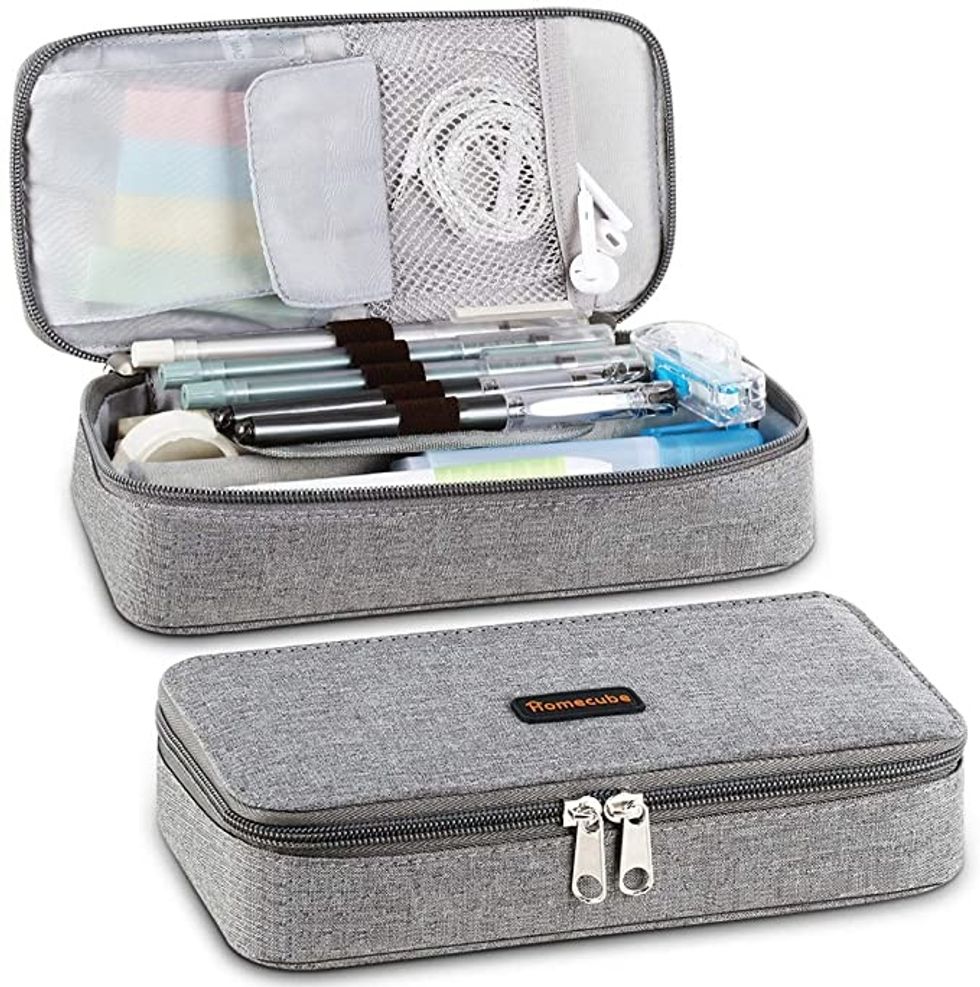 Amazon
Can you spot the color theme? I love my greys and whites. In all seriousness though, this Homecube is amazing for holding your writing utensils. I have pencils, pens, an eraser, sticky notes, white out, and lead in mine. Everything is so organized because there's a place for everything to go. This is much easier than throwing everything into a regular pencil pouch.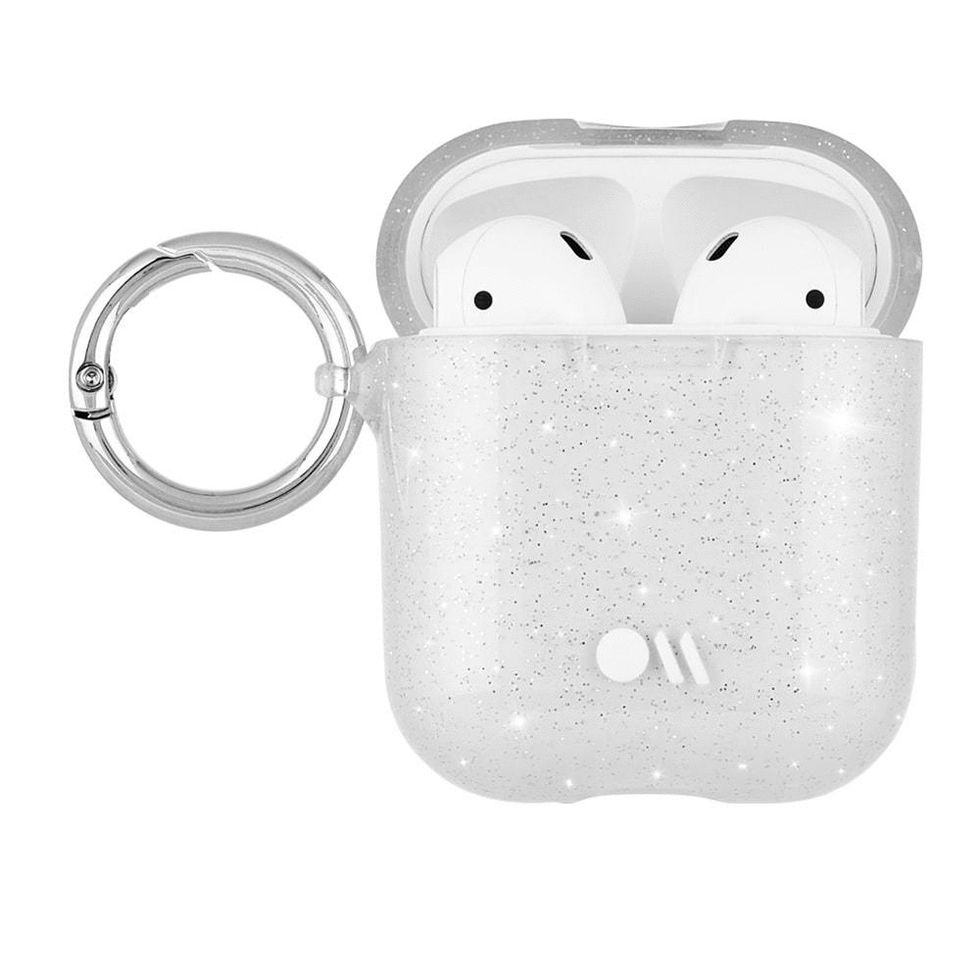 CaseMate
I cannot go to college without my AirPods. I usually put them in while walking from class to class. These earbuds are such good quality and they look great too. I keep these AirPods on one of my zippers on my backpack. I have a cute CaseMate case for them as well (picture above). You can find them here.
Esty Louis Vuitton Keychain (only $9!)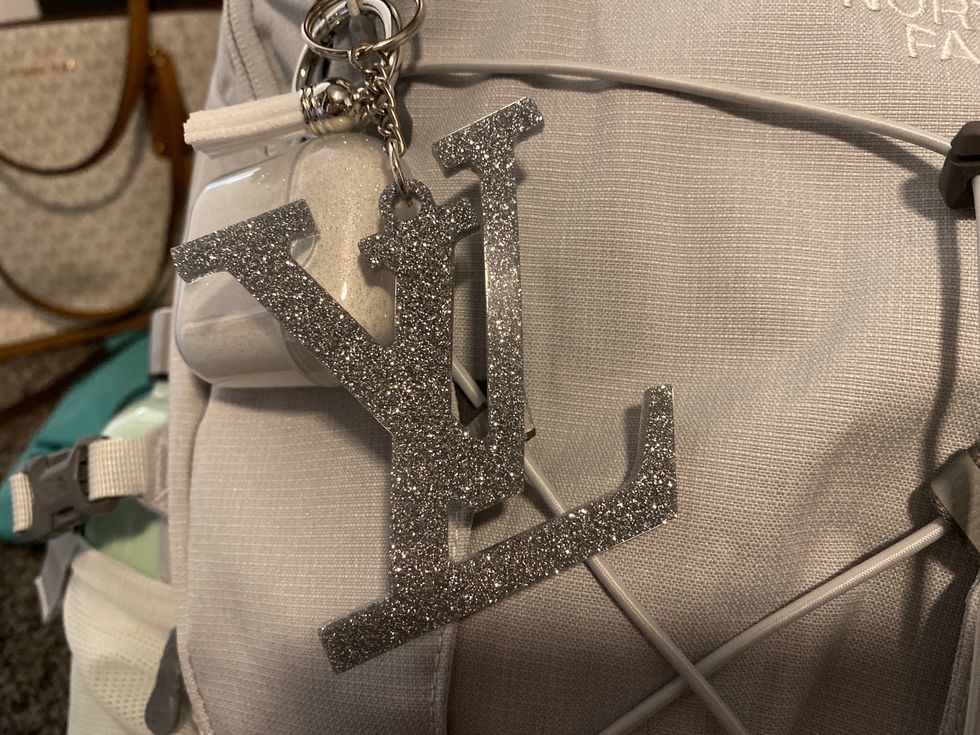 personal photo
Look at how sparkly and cute this thing is!! I came across it on Etsy and I had to buy it. This keychain is so cute and will add a bit of glam and personalization to your backpack. You are able to chose the color or the letters and the color of the tassel as well!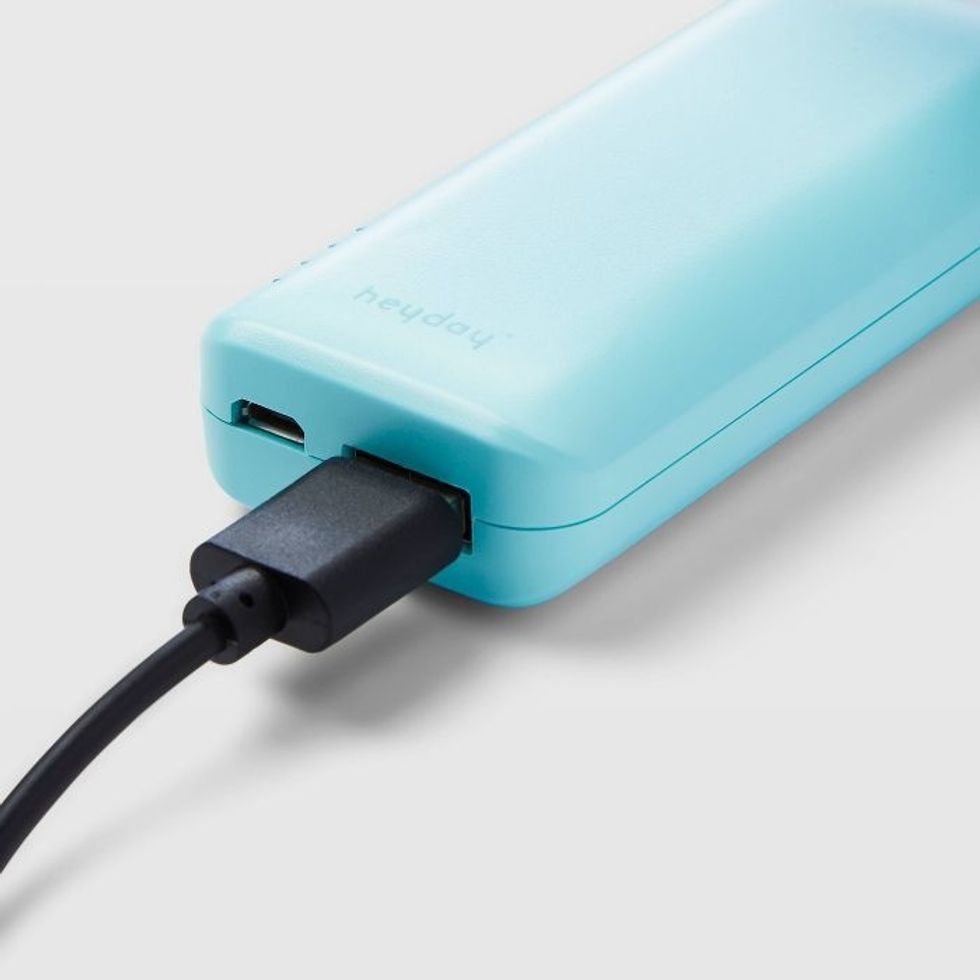 target
I love this specific power bank charger because one, it's small, and two, it lasts a lot longer than other leading brands. I think every college student should have a power bank in their bag just in case their device dies and they can't find an outlet.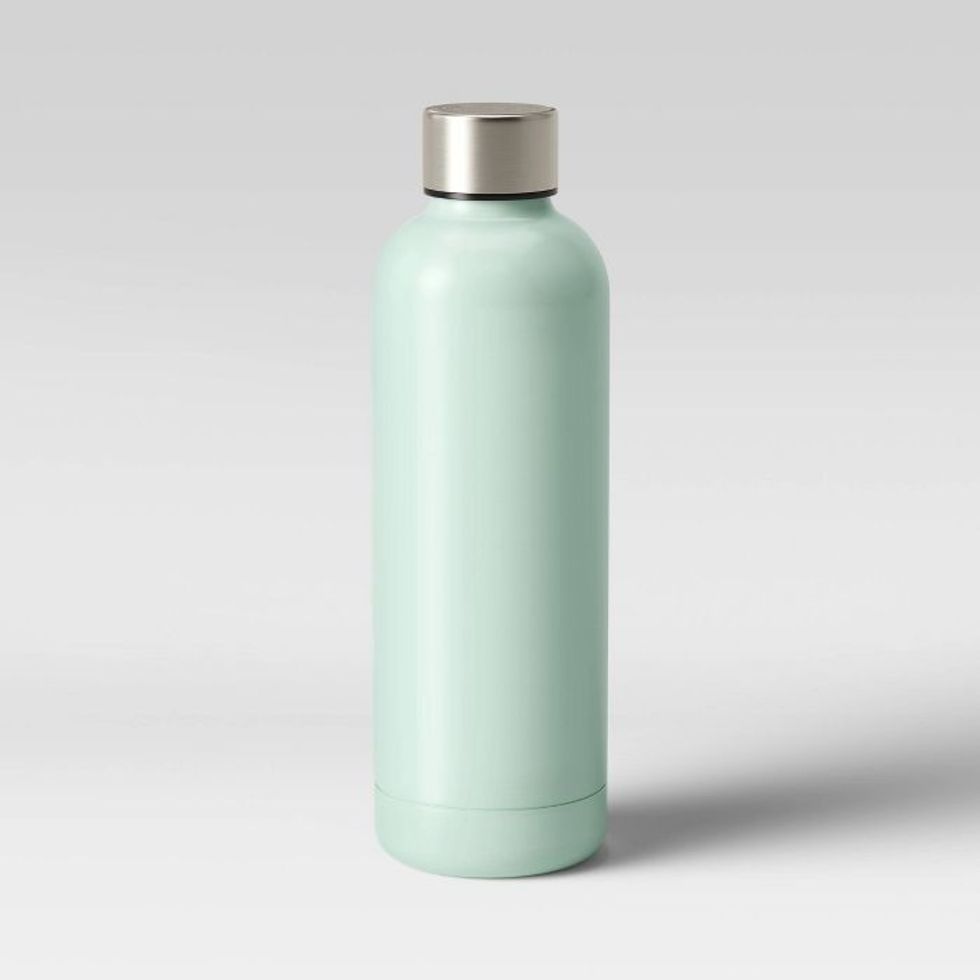 target
Personally, I suck at drinking the amount of water that my body needs. I feel more motivated when I have a cute water bottle to use though! Plus, this water bottle is only $6.
I carry a lot of Apple chargers because I never know if someone else will need one. Also because I have three Apple devices in my backpack: my phone, AirPods, and iPad.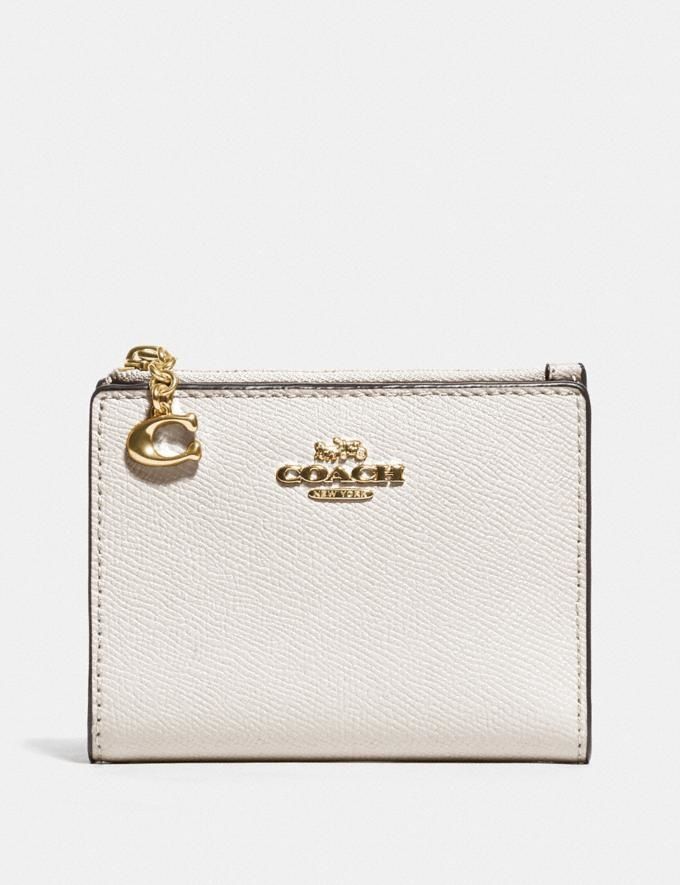 Coach
I like having a mini wallet for my backpack and a normal sized one for my purse. Having a small wallet is convenient because you can carry it in your bag without it taking up space. I linked the one I bought from Coach. It is shown above. And yes, I know... it's white. Don't be surprised.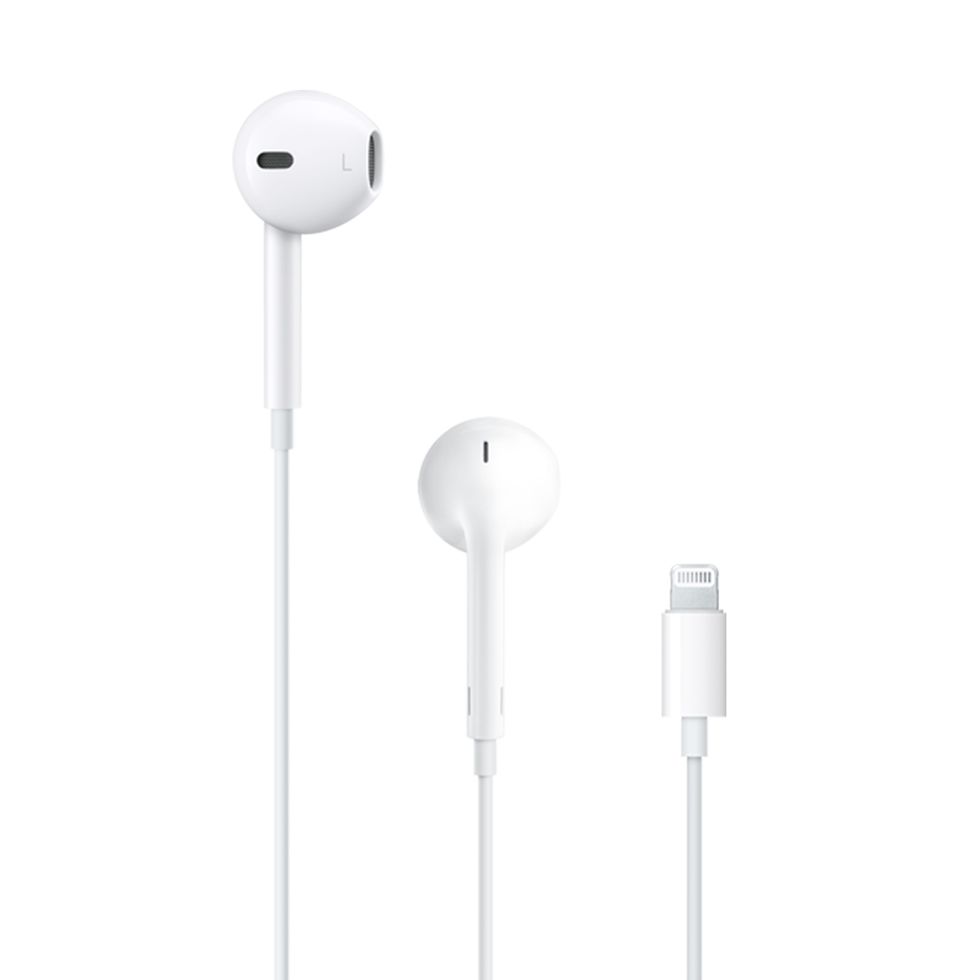 Apple
I keep these in my backpack in case my AirPods die or if one of my friends needs to use them.
Hygiene Items
I have a small brush, deodorant, perfume, and nail clippers in my backpack. Again, you never know when you will need them.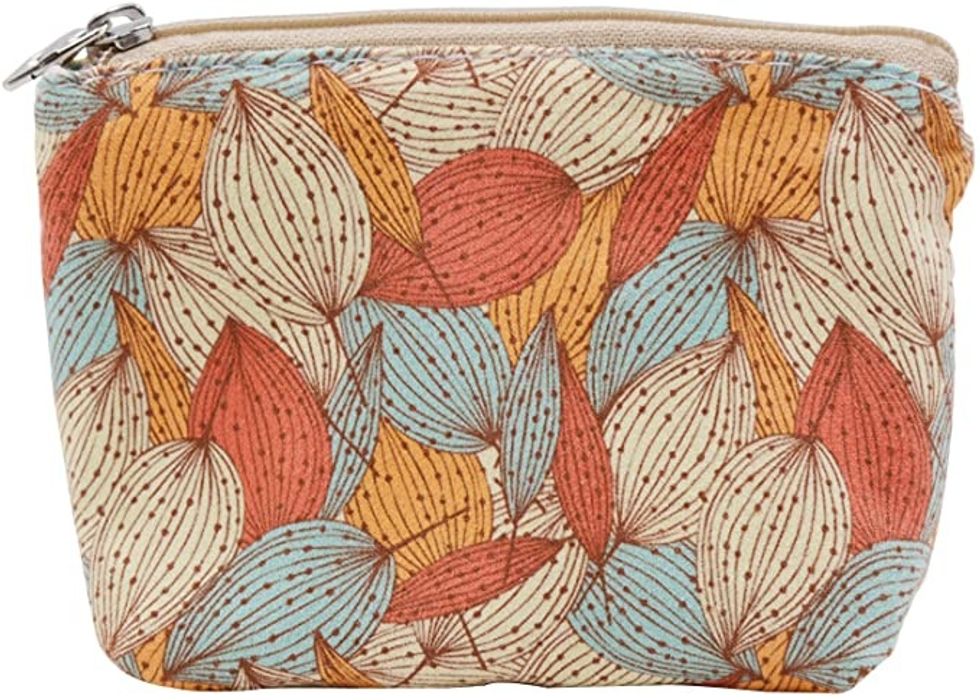 Amazon
If you're anything like me, I get hungry when I am on campus, and sometimes I don't have time to sit down and eat at the dining halls. This is why I live for vending machines. Keep a little coin purse in your backpack so you don't have to ask around for any.
Medicine
I always carry Ibuprofen, Excedrin, and Allegra with me because I never know when I, or a friend, will need them.
Emergency Cash
I think every college student should carry extra cash in their backpack. It doesn't have to be a large amount, but enough to buy you, let's say, emergency gas. I keep around $30 in my backpack.