This summer, I finally had the opportunity to go to Poland and visit my family, a trip I was always desperate to take but couldn't due to finances or simple bad timing. My entire family lives in the country, so, as a resident of America, I never had the chance to meet my grandmothers, my cousins (I have over 40 of them), any relatives at all.
Fortunately, in the summer of 2018, I took a plane and met everyone (or as many as I could). There is truly no feeling similar to seeing an aunt that you only knew through a few brief Facebook chat, or seeing the town that your mother's lived in as a child that she always described to you.
I was initially frightened to enter Poland, because although my Polish is pretty good, reading the language is often difficult for me. I did not know how I was going to navigate my way through the streets, especially in a bustling city like Warsaw. I was pleasantly surprised to learn that almost everywhere you go, English translations are easily accessible. This is what made me realize that Warsaw is basically the perfect vacation spot, and after exploring virtually the entire city, I figured out the best places to go.
Explore Łazienki Park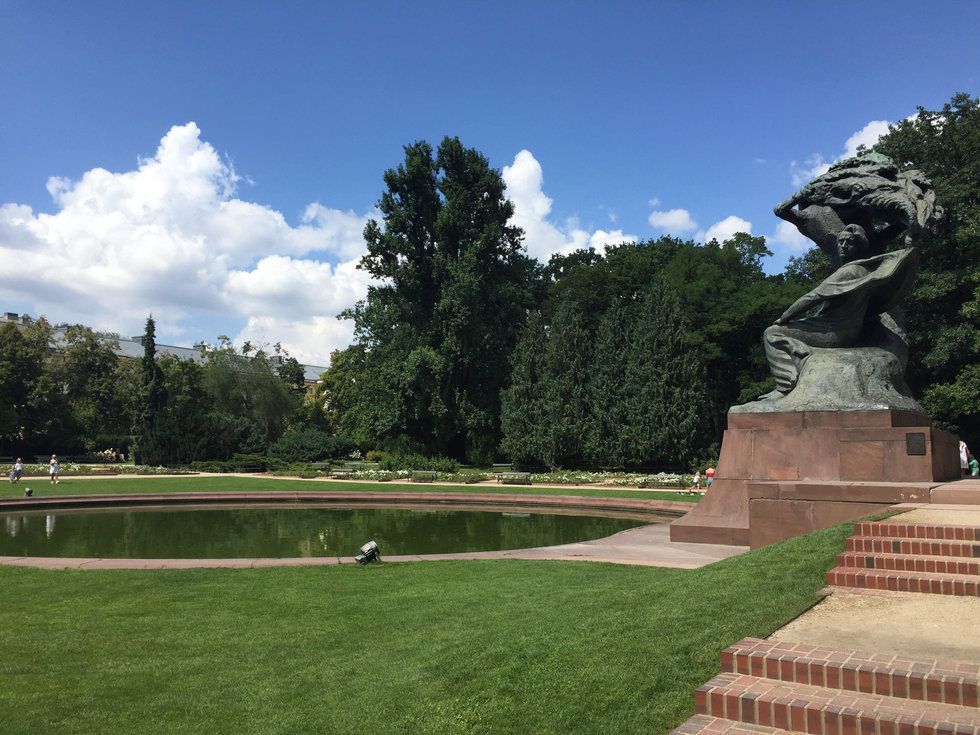 Also known as Royal Park, this is truly one of the most breathtaking areas I have ever seen. It was once one of the many houses the King owned. As you walk around the park, you will not only see beautiful fountains and flowers everywhere you go, but you have the opportunity to view the inside of the building where the King resided. The area holds a lot of historical significance for Poland, and it's the ideal area to get your Instagram photo.
Visit the Center for Contemporary Art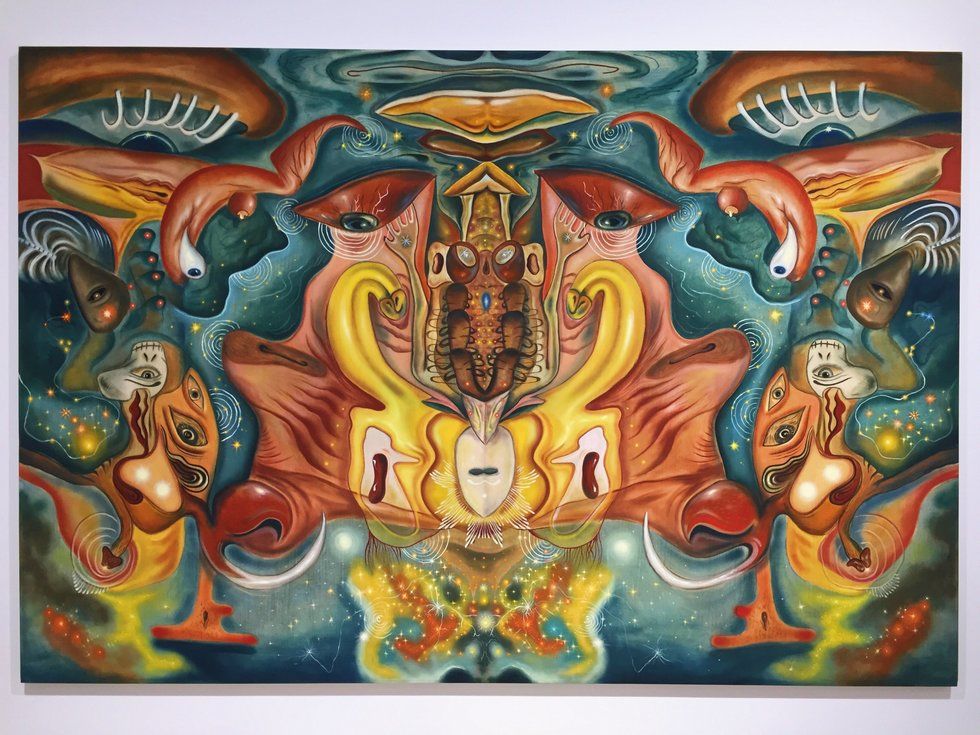 This is the type of museum that I have never been exposed to in America. Although it may seem a little scary or creepy at first, the exhibits are so enticing and intricate that one could literally spend hours investigating just one piece. It makes you appreciate art and the broad spectrum that word includes. From disfigured human sculptures with two heads to dark rooms filled with balloons meant to replicate limbs, the center provides viewers with an experience they could not forget even if they wanted to!
Shop at Blue City Mall
The Blue City mall is the best place to get some of your own European style clothes or to get a gift for your friend back home. It's over seven stories tall, so you can really spend all day there. There are plenty of food courts with international cuisine (if you're already sick of pierogi), clothing stores, and even an area to mini golf! No matter what age you are, you'll find something you enjoy in the Blue City mall!
Eat at Tel Aviv Restaurant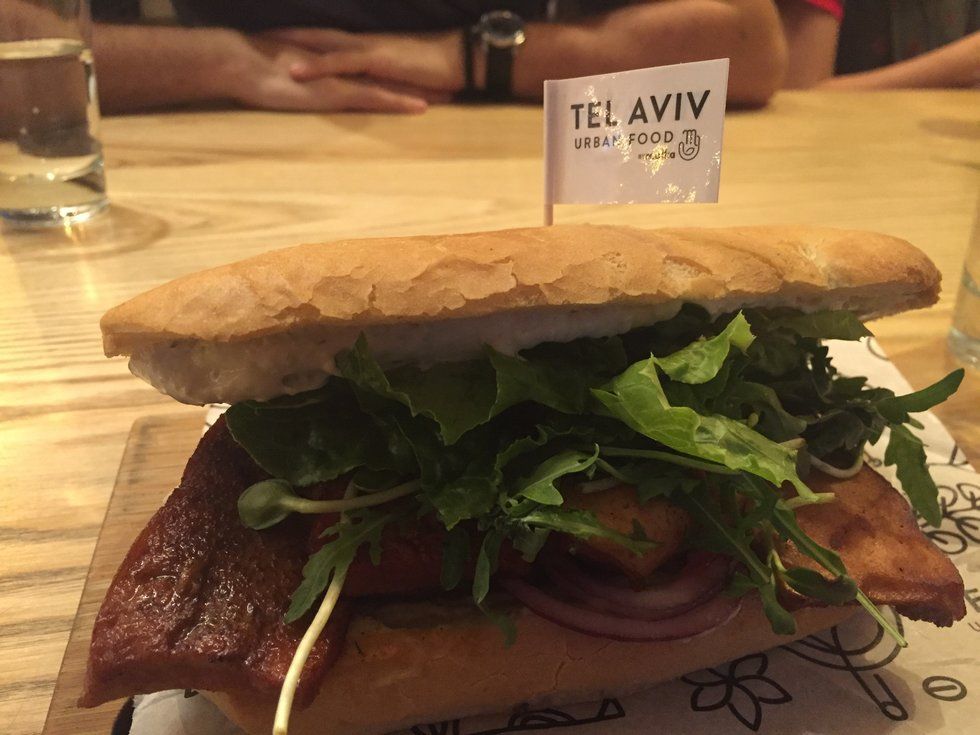 For my fellow animal lovers who think that Poland won't have any options for them, Tel Aviv is a perfect restaurant for both meat-eaters and tofu enthusiasts! Located in what's known as the "Vegan District" (or, as my Polish uncle refers to it, the "Hipster District"), this is a great area to pick up a delicious dinner. The Mediterranean style food is not only delicious, but both kosher and vegan! When I visited, their specials included dishes such as an "Insta-Friendly Salad" and an "Anti-Trump BLT Sandwich."
Walk Through the Old Town Market Place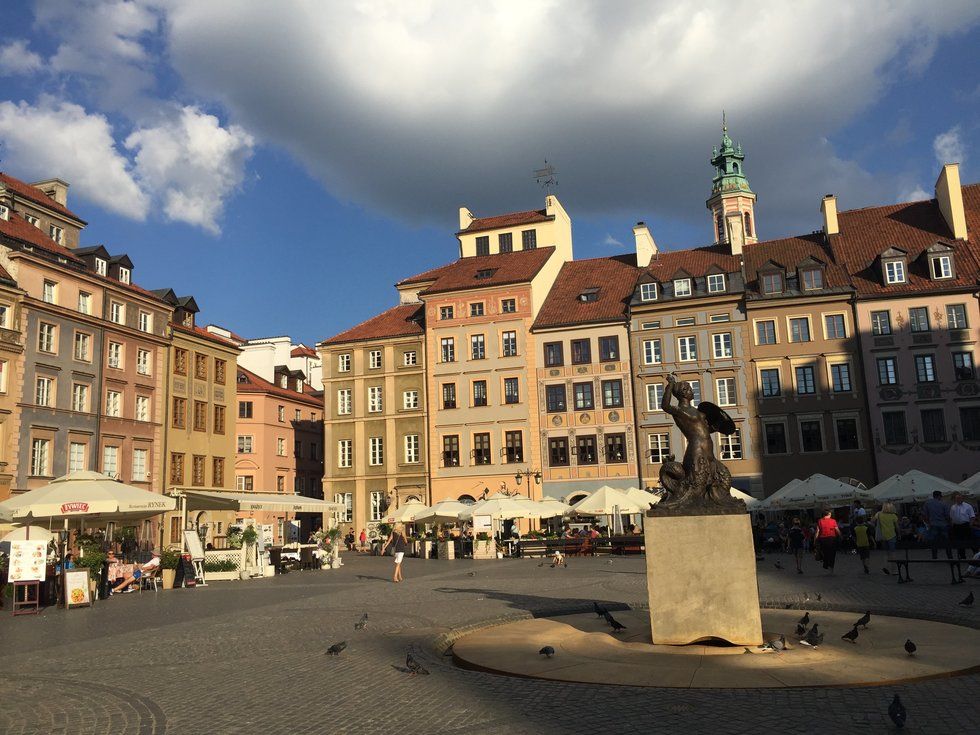 The Old Town Market Place is traditionally referred to as Rynek Starego Miasta, located near the center of Warsaw. After World War II, the entire area was completely destroyed, so it is incredible to see how everything has been rebuilt into a bustling district filled with activity. Whether you prefer listening to street performers play the accordion or just need a place to get your pączki, the Old Town has everything Poland has to offer.
Wherever you end up in Warsaw, there is always something entertaining to see or do. Baw się dobrze!