We relish in the idea of grown-ups in hilarious costumes, little kiddies going trick-or-treating, the plentiful pumpkin patches, and the new horror films set to hit theaters; but all good things must come to an end. As the month of October winds down to a depressing end, so do those universal favorite festivities that make up Halloween.
There's a reason this holiday is among the most popular. There's a multitude of angles on how we can perceive Halloween. It is sometimes observed by its religious ties, yet it's almost always acknowledged as a reason to have fun with body glitter, special effects, costumes, props, and most importantly the candy! Though there are thousands of costumes to create with those options, there are still people who insist on adorning on the worst "costumes". Notably there are too many tacky costumes on this planet, but that's not what I mean by the worst costumes. When speaking of this I'm referring to racist and overall costumes that obviously scream "NO".
If when reading this and you're lost on what is considered racist or just overall wrong here are a few instances that might enlighten you.
1. Cultural Appropriation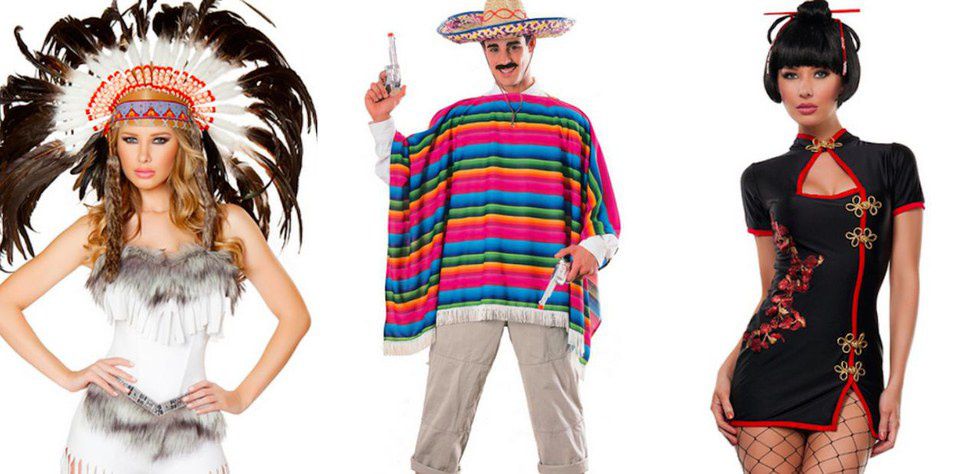 This trend is one that is way too popular.
Stereotypical or culturally insensitive attire includes headdresses, traditional attire, and anything else that ties into deeply rooted cultures you do NOT belong to.
2. Black/red/yellow face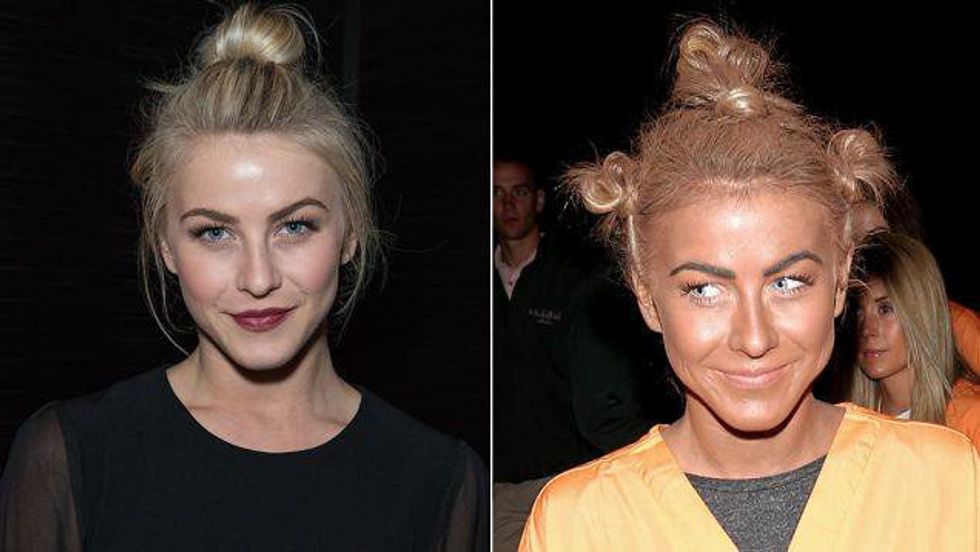 Julianne Hough as "Crazy Eyes" from Orange Is The New Black.
Thousands of reasons can be cited as to why this is racist and inappropriate. I mean seriously? Just don't do it.
3. Crude and insensitive costumes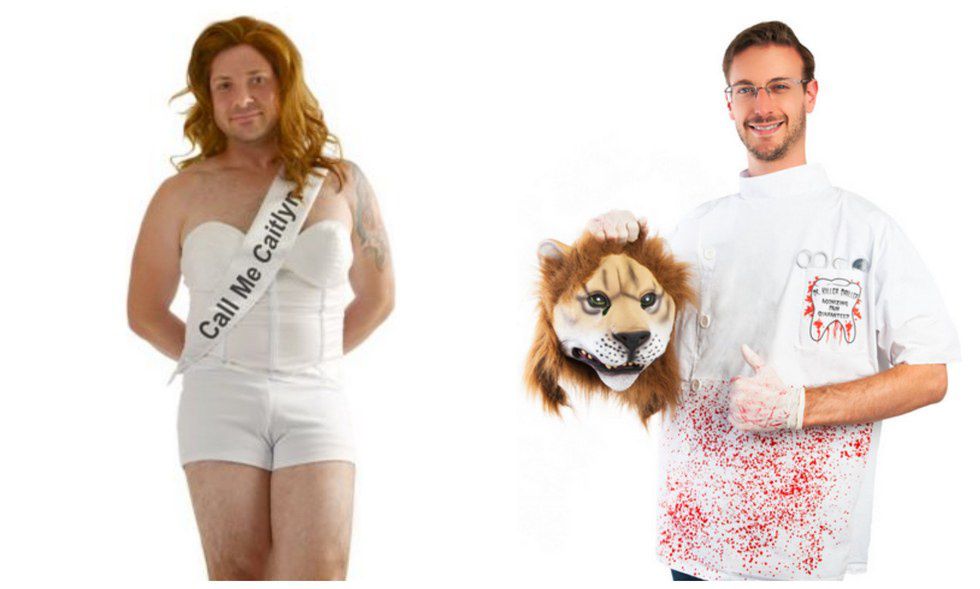 Caitlyn Jenner's Magazine Cover and Cecil The Lion Incident.
Transphobia is by no means a joke and neither is the death of innocent wildlife. This are many more examples, the costumes above are just two of the many offensive costumes you should avoid.
4. Domestic violence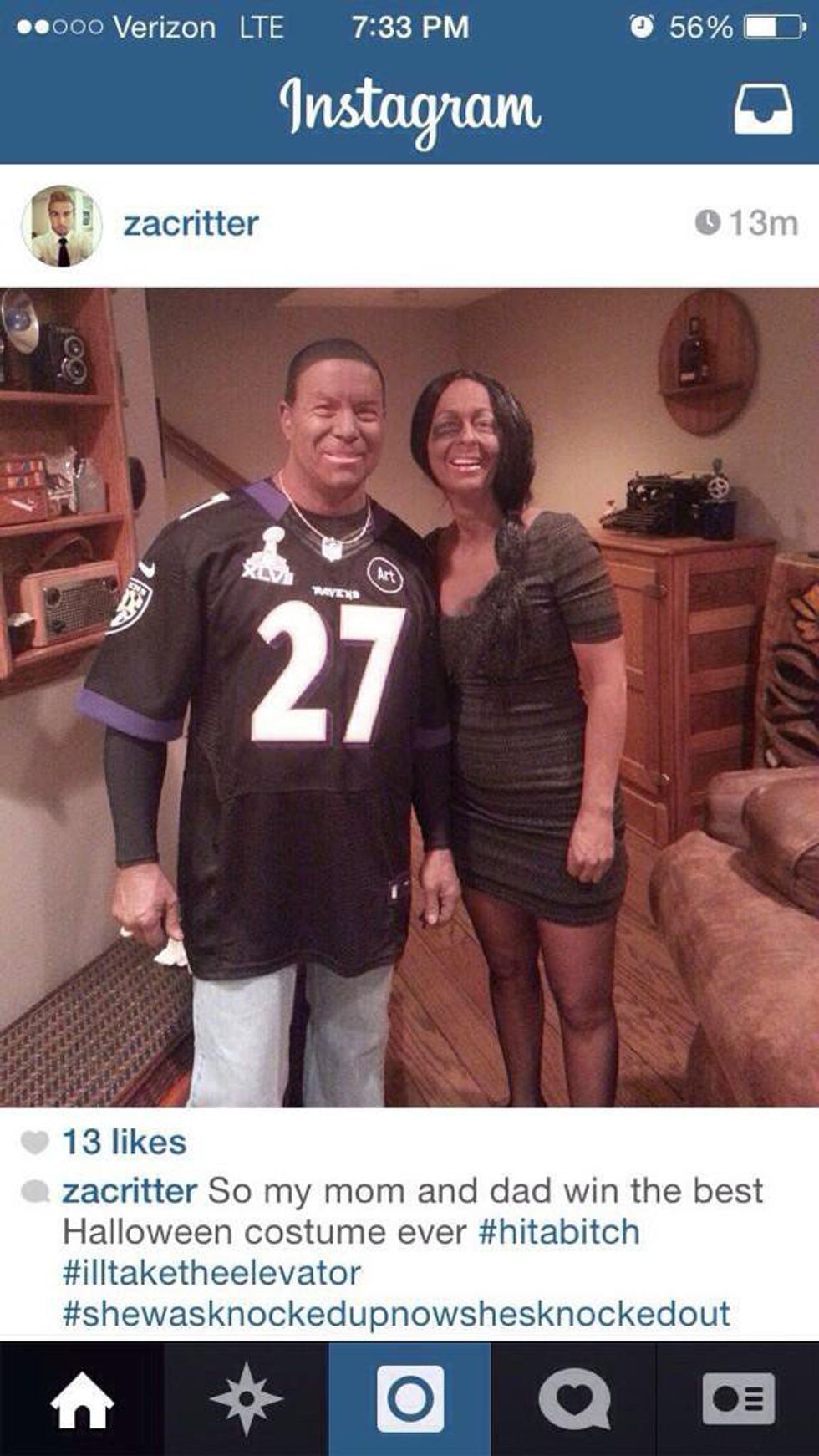 This was a real costume someone took the time to put together. Their failed attempt at blackface isn't even where it stops. This is alluding to Ray Rice's abusing tendencies towards his wife. Don't be these people.
5. Gun Violence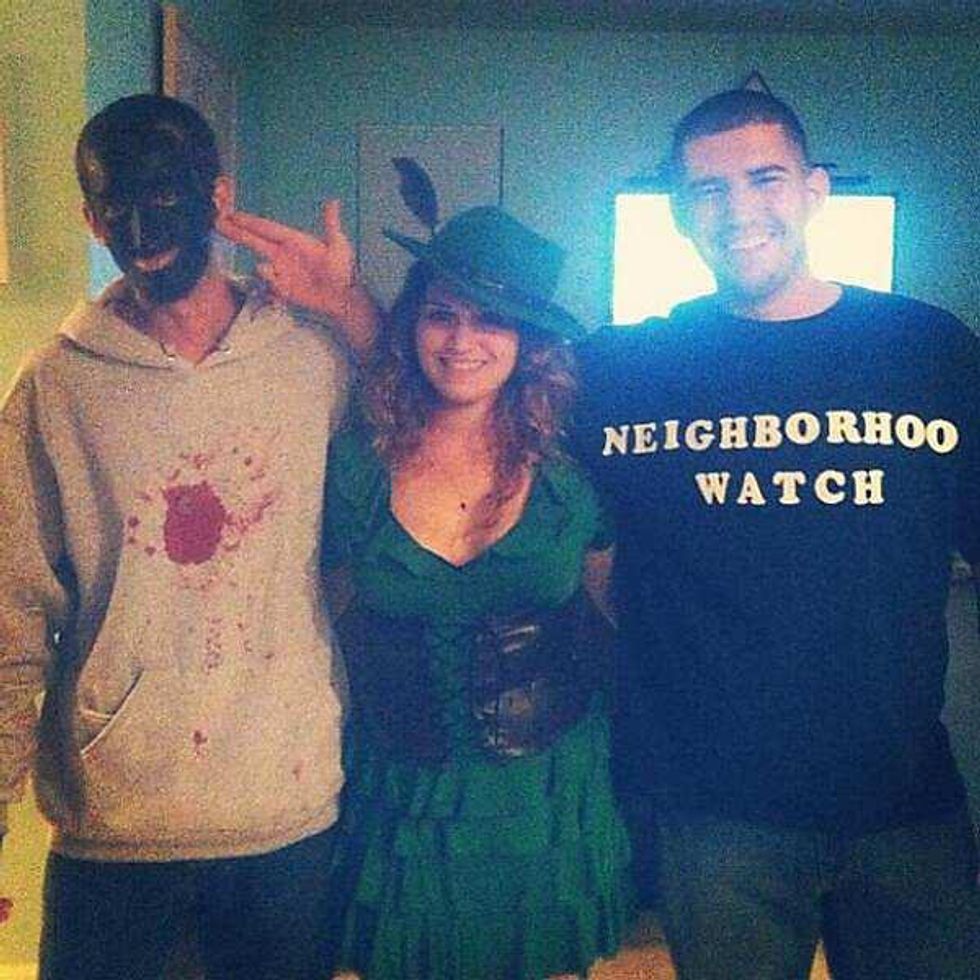 Gun violence on Trayvon Martin.
The pressing issues of gun violence in this modern society is in no way a joke, there's no excuse especially not on Halloween.
6. Blaming the Vicitm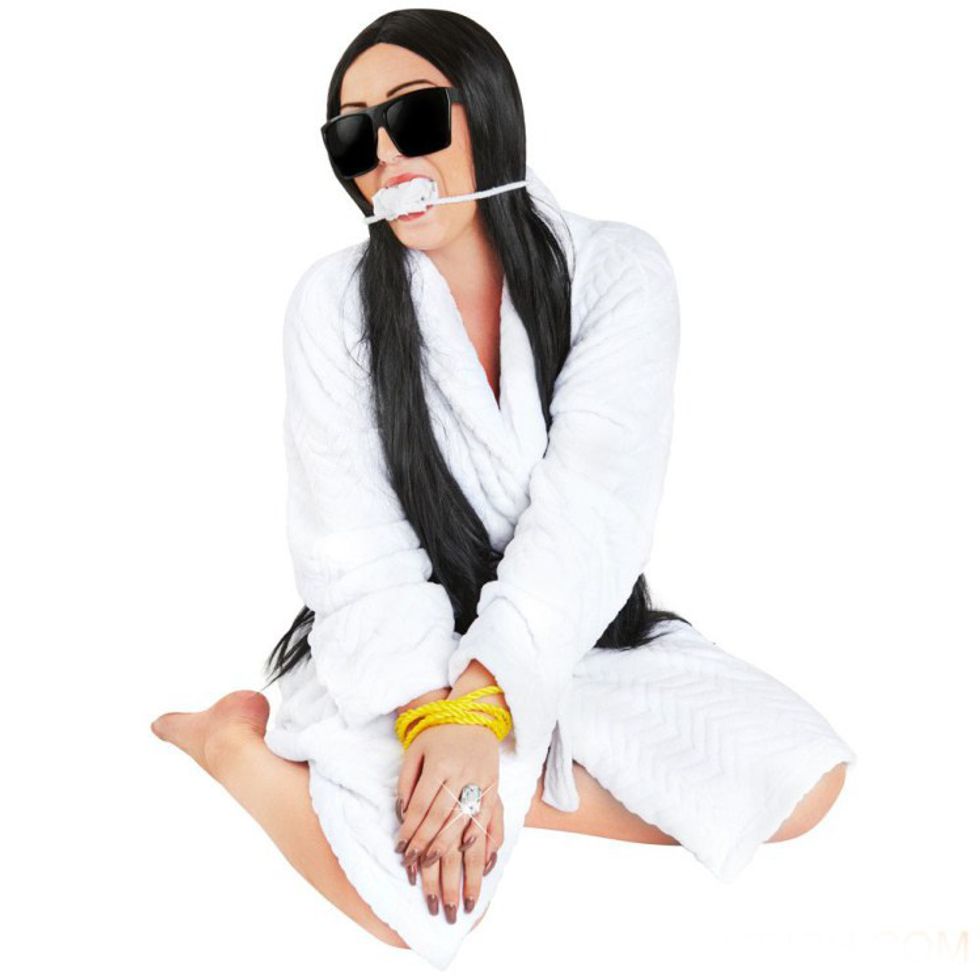 There are too many instances where a price has been put on victim blaming. Kim KW's incident is nothing short of a traumatizing event, something is, of course, not appropriate for a Halloween costume.
There are countless "costumes" that should be avoided, these examples are just some that can either be refrained from or simply be created another way. If we can bypass any negative outfits, why not? Halloween shouldn't be about anything but fun.