I began performing when I was ten years old. I started my journey participating in summer camps. My first one was at the Barberton Magical Theatre Company in Barberton, Ohio. The first "show" I did was a musical review about technology throughout history. I had one line. I came out onstage, stood in the center of it, and said
"THE PHONOGRAPH!"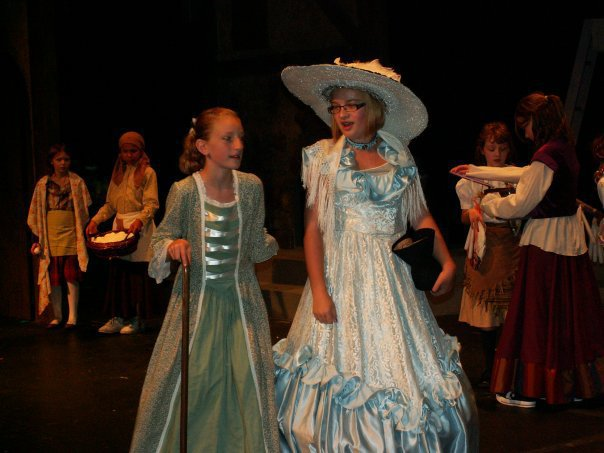 (I have done three adaptions of "Beauty and the Beast." This is one of them. My sister and I were appropriately named The Aristocratic Lady and The Lady with a Cane. I also have a hula hoop sewn into my dress.)
I honestly cannot remember why I said that or what the significance was in relation to the rest of the performance, but I do know that that line and that summer was the start of an epic adventure that has changed my life.
More recently, I just completed my twentieth stage production at the end of March. Yes, that's one show for every year I've been alive.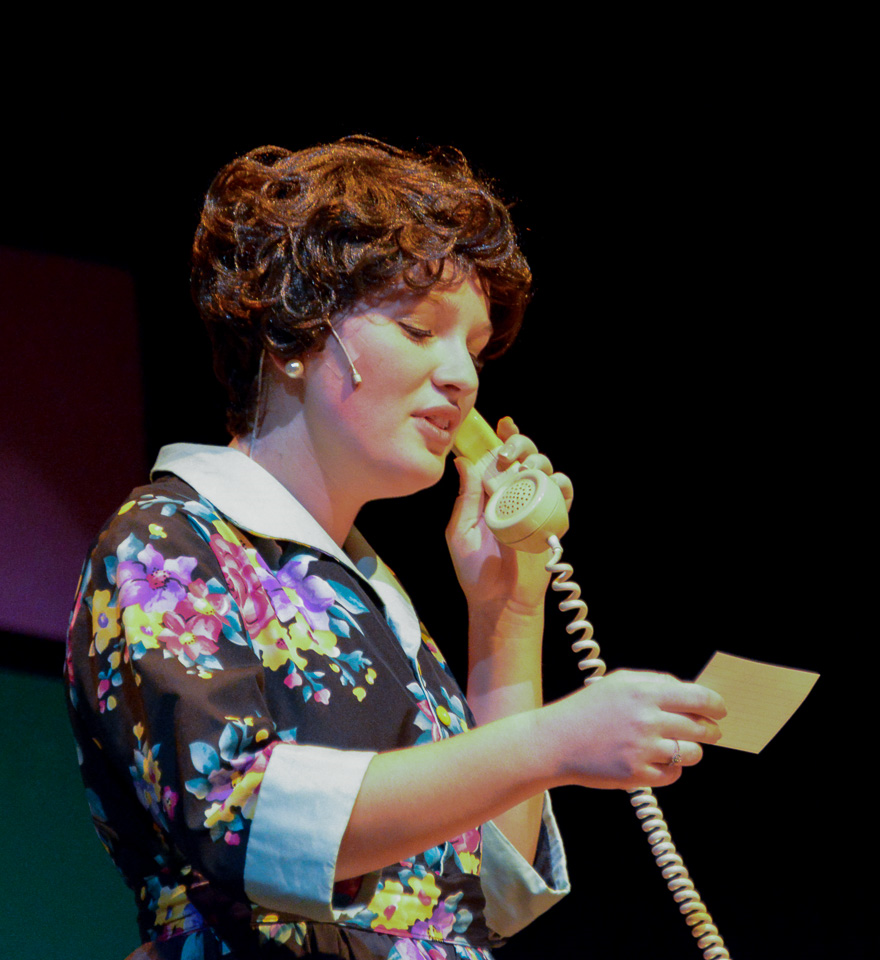 However, some things I could never put numbers on are the number of lifelong friends I've made through these experiences, the number of bruises I've acquired running into set pieces, or the number of memories I've made singing, dancing, and acting alongside some of the best people I've ever met.
You may wonder how or why a painfully shy little girl like my 10-year-old self even got involved in the theatre in the first place.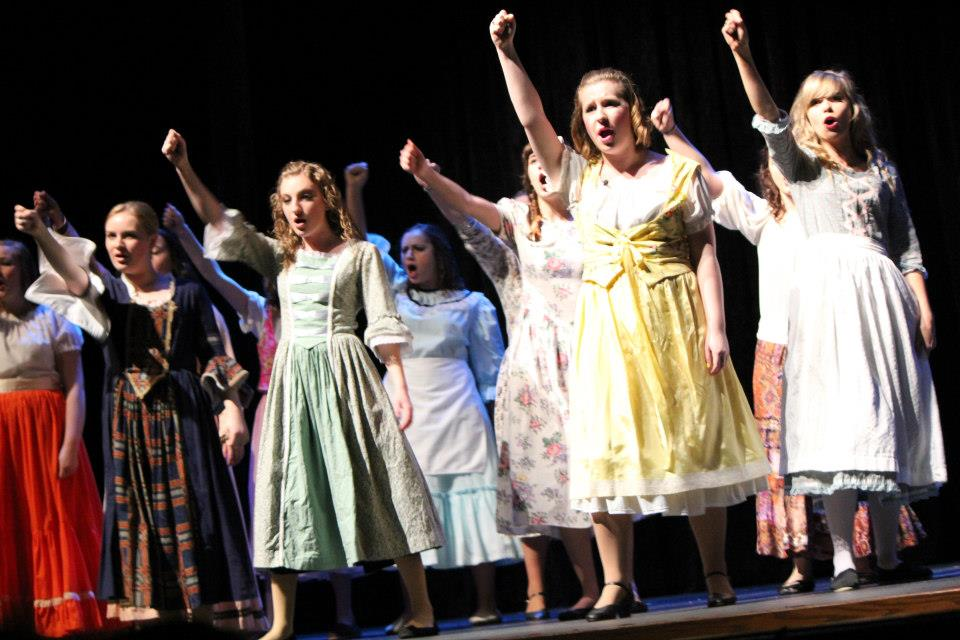 (This is my sister and me in yet another rendition of "Beauty and the Beast." I am on the far left and my sister is next to me.)
I did try out sports. I once asked my mom to sign me up for soccer, but once she told me you had to do a lot of running, I was out. I played basketball in fifth grade but never made a single basket. In eighth grade, I ran track. I remember only doing it because a boy I liked did, and I ended up pulling my hamstring before the season was even over. I couldn't walk properly for weeks.
I never excelled at sports, but something I did excel at was singing. I dreamed of being on stage and perform, so I did it. And now, many years down the road, I am still doing it, and loving every moment of being on stage.
The theatre has changed my life in more ways than I could ever dream. It has taught me so many lessons and has given me the self-confidence to embrace everything that I am and to tackle the world ahead of me.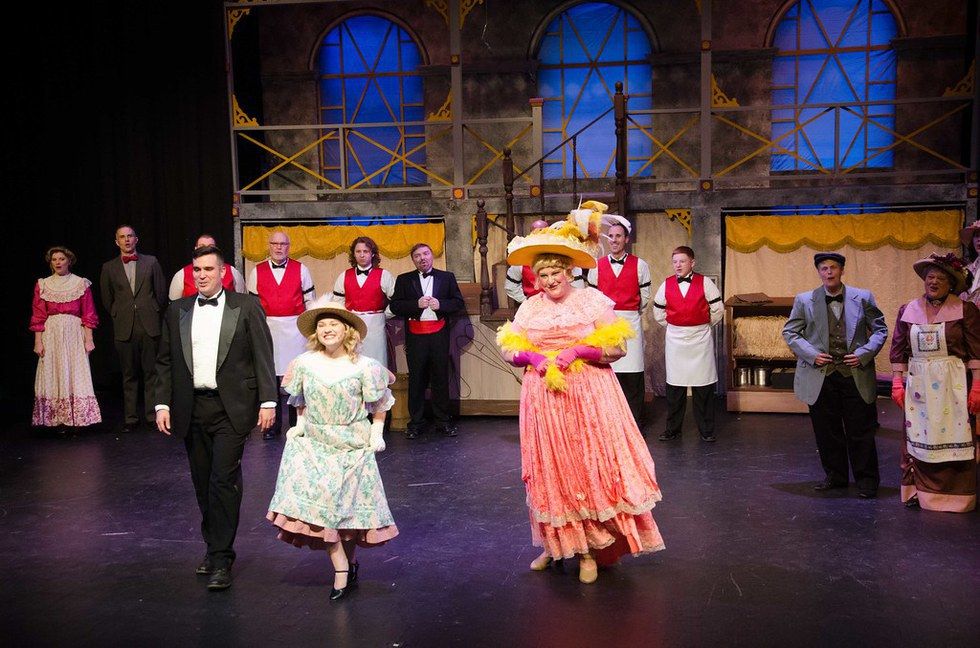 (One of my most recent shows, "Hello Dolly!" I am in the center.)
I am so grateful for that summer, and every experience on stage that has come after it. Being involved with theatre has made me into the person I am today, and even though I am an unfinished work in progress, but I like who I am so far.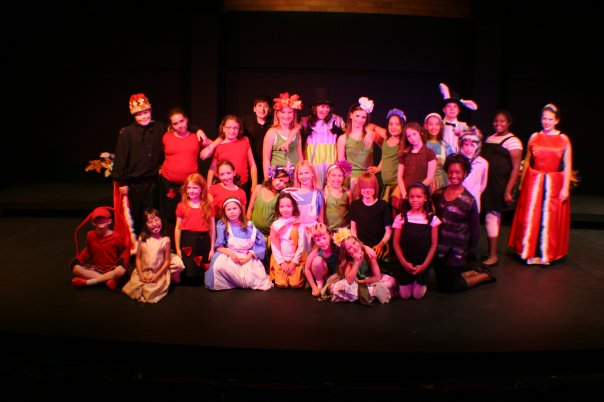 (This was my first show at my favorite place to perform, The Players Guild Theatre in Canton, Ohio. I am in the center with the giant orange flower on my head.)