Pokemon Go is the newest gaming trend. People everywhere are out searching for Pokemon that are projected onto streets near players. The players are able to view the Pokemon on their smartphone. The game is popular in many parts of the world. Unfortunately, Pokemon Go isn't as much for Syrian children caught in the crossfire of a war that is not theirs to fight.
In Syria, Pokemon Go is much different than it is in other parts of the world. The game is used for a campaign to promote the rescue and protection of children in Syria. A news outlet in Syria has been posting images in Twitter of children holding pictures of Pokemon on a sheet of paper with captions that say "Save me."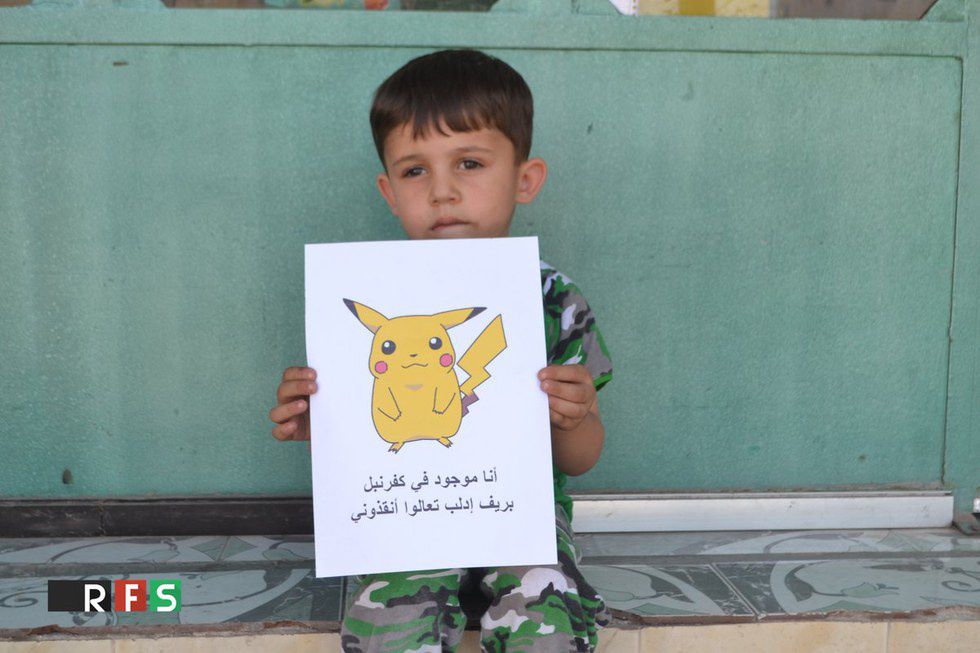 It is unclear who thought of this idea and supplied these flyers with Pokemon on them to children. What is clear is that Syrian children are begging for help. They're making a statement to the world that if people can go out on a search for digital creatures, they can search for children in danger in Syria and they can rescue them. One boy is even pictured next to a crying Pokemon who sees the boy's sadness and the danger surrounding him.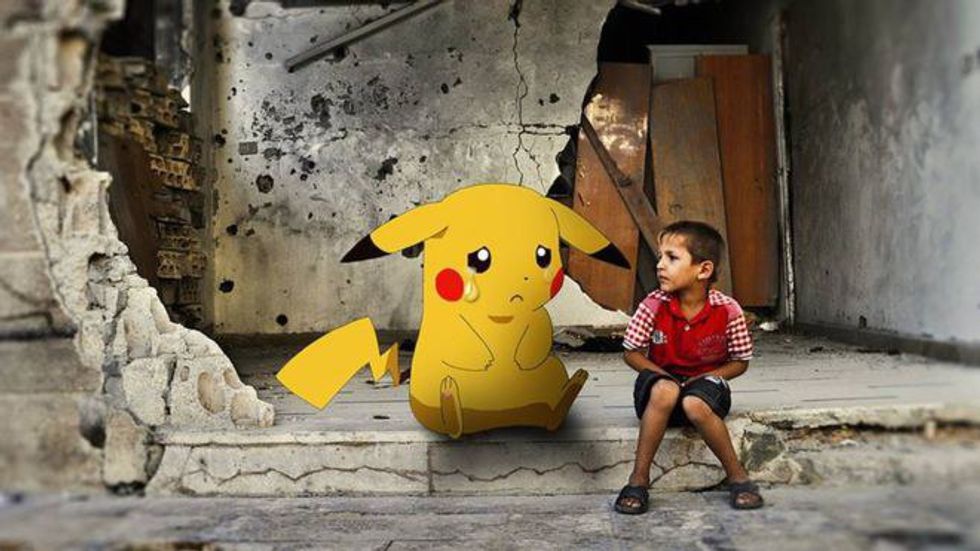 In Pokemon Go, the locations of the Pokemon are presented to the player. Similarly, the news outlet posting pictures of the Syrian children have been posting the location of the children. Those locations are mostly cities that have experienced a lot of fighting, bombing and bloodshed.
It's time to turn the world's attention away from capturing digital creatures and start paying attention to the need to rescue children in danger. War zones are no place for children.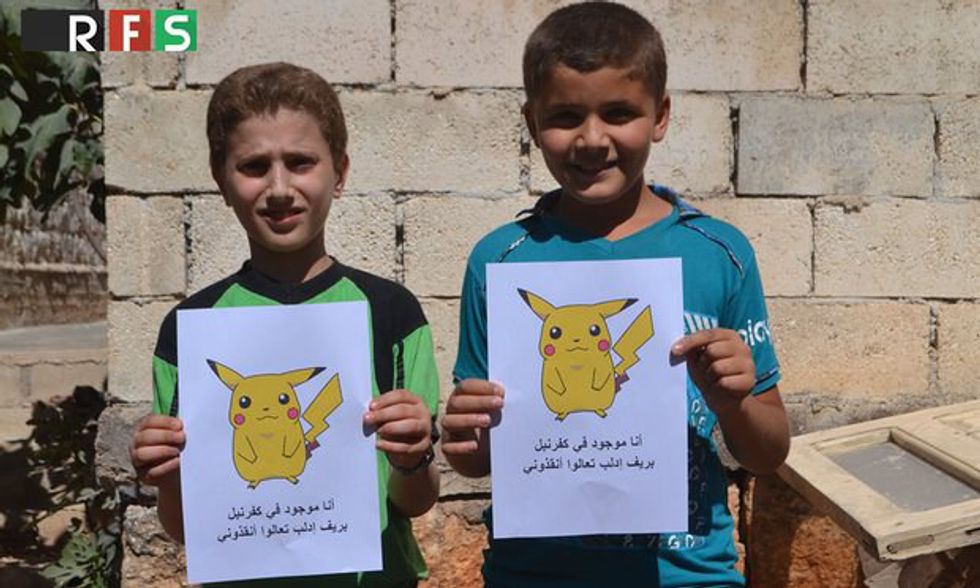 The U.S. is so wrapped up in its upcoming election, no one is really paying attention to the war happening in Syria. Yes, their war is far away from us but that doesn't mean that we should turn a blind eye to it. Innocent people are dying. For days, the U.S. focused on whether or not Melania Trump plagiarized parts of a speech that Michelle Obama gave in 2008. What good did it do paying attention to something so minuscule in comparison to tragedies occurring across the world? Yes, it is wrong for her to plagiarize, but Melania Trump's dishonesty with her words is less important than the frequent murders of innocent people in Syria. Time and energy is being spent on the wrong matters. We need to start thinking about how to save people. We need to start thinking about how to save those children.