The most educated people are those who can make a positive impact in this world. These people are our heroes; our inspirations we look up to. To make a positive impact, these people don't need to make an immense impact during their schooling, nor do they have any set time when this positive impact has to occur. Sometimes positive impacts take time to develop. Sometimes time is what is necessary to make these positive impacts better. We focus our minds largely on the academic expectation of educated people as opposed to the impacts they can make. By the end of the day, we don't evaluate if these educated folks make a positive impact. With that said, it is vital to consider what a person can do with an education rather than what is expected of them.
You don't need a higher education in order to be educated.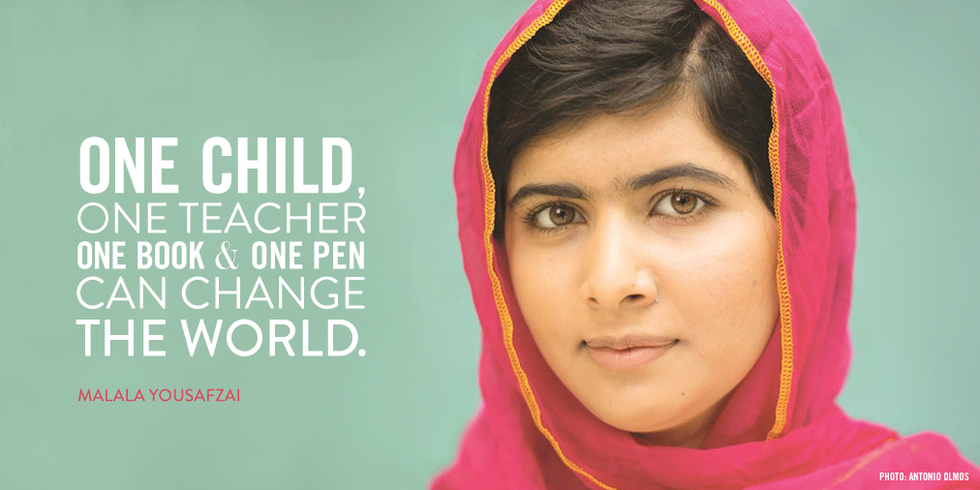 Many expect that educated people received some sort of higher education, but not all educated people have finished their education. Some people might not be able to access a higher education. But that doesn't mean these people are not educated. Take, for instance, Malala Yousufzai. Malala fought for young girls to have the opportunity to an education in Pakistan, where education was forbidden. In response to her countless efforts, she was shot by the Taliban. As Malala still lives after this incident, she still strives to finish her education, and she is the youngest to receive a Nobel Peace Prize for her actions. Today, she still fights for an education. Keep in mind, that it is difficult for anyone, even an Ivy League graduate, to receive a Nobel Peace Prize, but Malala received it as only a young girl. Malala didn't need a higher education in order to achieve these goals, but it doesn't mean she doesn't want to go to college. Her actions show that she has the mindset to achieve what she sets her mind to, but she isn't necessarily encouraged by her environment to expand her capabilities. Therefore, Malala shows she can still be educated because she wants to acquire knowledge.
There are expectations on what we consider educated people.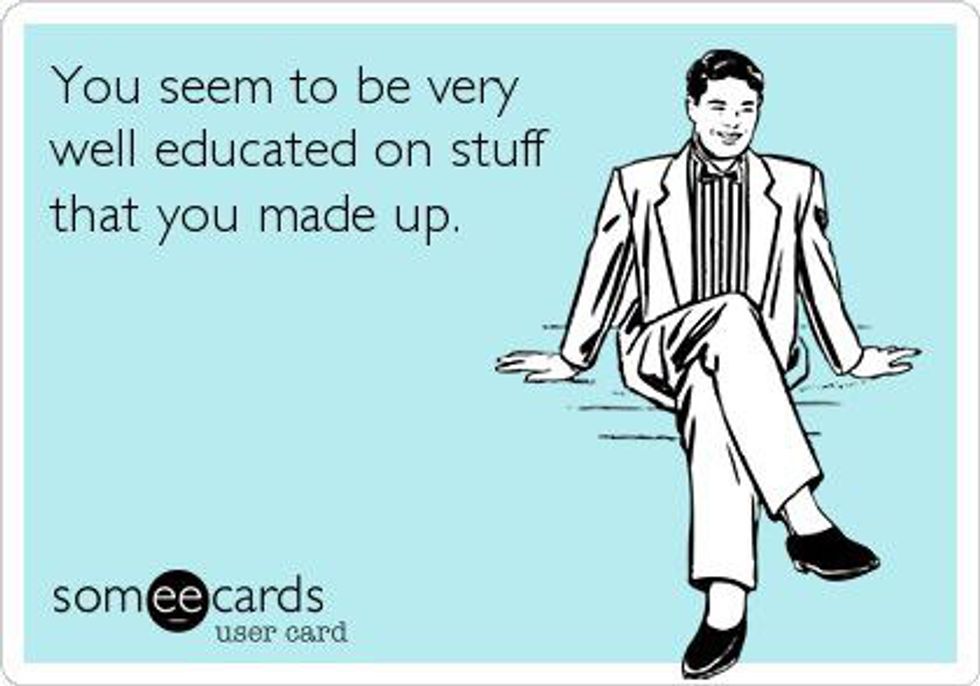 Another plausible expectation when it comes to education is the importance of understanding what is happening in the world. There are many people who don't know what is happening to our atmosphere, why racism still exists and why there are tuition hikes at their college campus. The people, who are unaware of these current events, try to formulate opinions on topics, such as environmental awareness, but their opinions are not backed up factually. Ergo, their opinions become invalid. With that said, people, who are knowledgeable on the world, are educated. These educated people don't necessarily have a higher education background. While a higher education is an important way to acquire this knowledge, just being aware of different sources, such as databases, can be just as valid a way to show you are educated.
Consider what people are capable of.
[rebelmouse-proxy-image https://media.rbl.ms/image?u=%2Fs%2Ffiles%2F1%2F1092%2F2636%2Fproducts%2Fmm060-11-left-w_1024x1024.jpg%3Fv%3D1453254332&ho=https%3A%2F%2Fcdn.shopify.com&s=585&h=75975d1a62b3c453f59d249d1ee8ceea5c524fca4312bbc669449a5ef6d477d5&size=980x&c=282940573 crop_info="%7B%22image%22%3A%20%22https%3A//media.rbl.ms/image%3Fu%3D%252Fs%252Ffiles%252F1%252F1092%252F2636%252Fproducts%252Fmm060-11-left-w_1024x1024.jpg%253Fv%253D1453254332%26ho%3Dhttps%253A%252F%252Fcdn.shopify.com%26s%3D585%26h%3D75975d1a62b3c453f59d249d1ee8ceea5c524fca4312bbc669449a5ef6d477d5%26size%3D980x%26c%3D282940573%22%7D" expand=1 original_size="1x1"]

But instead of evaluating expectations on what an educated person generally consists of, it is important to point out what educated people are capable of. For example, a person should know how to handle their own money, so they don't go into debt. If a person knows how to handle their own finances, they can save up for vacations or restaurants they want to try. It might be a given that many educated people are associated with the rich. Well, that might be because they were taught how to handle their own money during the course of their education. These people didn't necessarily major in accounting or hire a private tutor to teach them how to handle their money. A person, who knows how to be cautious with how much he spends, has the potential to be successful.
An educated person should also know how to treat other human beings.
Given that an educated person has been taught a little about history, sociology and psychology, they should be aware of how human beings react when placed in certain situations. They should know it isn't right to make racist remarks or degrade someone by calling them unintelligent just because they are unaware. In reality, people gain an education, so they can work in a specific job setting where they will most likely be interacting with other human beings. Therefore, it is important to know how to treat our peers.

Be inspirational.
[rebelmouse-proxy-image https://media.rbl.ms/image?u=%2Ffiles%2F2016%2F04%2F06%2F635955165823599209304887391_stephen-hawking.png%3Fw%3D1038%26h%3D576%26crop%3D1&ho=http%3A%2F%2Faz616578.vo.msecnd.net&s=662&h=20032c6784cbf40618863c0dd4e443527e490ed9d93a0337bcee3a5857f7c23e&size=980x&c=3523777527 crop_info="%7B%22image%22%3A%20%22https%3A//media.rbl.ms/image%3Fu%3D%252Ffiles%252F2016%252F04%252F06%252F635955165823599209304887391_stephen-hawking.png%253Fw%253D1038%2526h%253D576%2526crop%253D1%26ho%3Dhttp%253A%252F%252Faz616578.vo.msecnd.net%26s%3D662%26h%3D20032c6784cbf40618863c0dd4e443527e490ed9d93a0337bcee3a5857f7c23e%26size%3D980x%26c%3D3523777527%22%7D" expand=1 original_size="1x1"]

As we create these expectations on what qualifies an educated person, it is important to see if these educated people apply their knowledge to something inspirational. As important as it is to distinguish what an educated person consists of, it is more important to be aware of people who apply their knowledge.
Consider Martin Luther King as someone who was inspirational.
Martin Luther King Jr. fought for equality and received a Ph.D. from Boston University. As it is noticeable, an education gives us the ability to make a worldly impact on the world, but you also need to have the mere want of creating a powerful change. If we can make an impact, regardless on if we have an education, we can still be inspirational. As long as an inspirational person is able to make some sort of impact throughout the course of their life, they are considered the most educated. In other words, they are influential in the morals they teach others.
Education is important in our society, as it allows people to be more aware of what is happening in the world. Education creates what we define as educated people. Although, you don't have to have a higher education to be considered educated. Sometimes, as long as you have the mere want to be successful and create an impact, that is all you need to be considered one of the most educated.