You walk into the new bar that everyone is raving about, but nothing seems to strike you as impressive until you take a seat at the garnish speckled countertop. Before you get a chance to scan the happy hour menu, the well-dressed man on the other side of the bar asks you what flavor profile you're looking for. You stutter out an answer, and the man retrieves what seems like 15 different ingredients and begins to measure, shake, stir and pour at an impressive speed.
He produced the best drink you've ever had. You're hooked.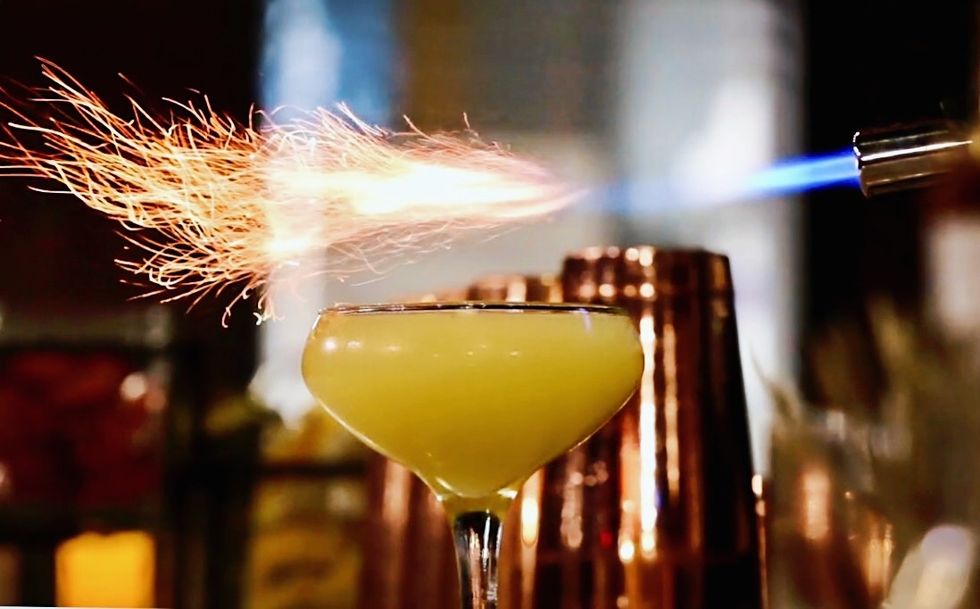 Adding fire to cocktails helps improve the flavor and presentation of the drink. Photo by Amanda Marvin
The skill of crafting alcoholic drinks that was formerly known as bartending is taking on a new form known as mixology among the contemporary bar scene. Mixology is known as "the study of the chemistry of drinks," and the tastes of the new creations are noticeably different from typical drink recipes.

Who dares to experience the most diverse blends of flavors? Nights are a great opportunity to visit our mixology ba… https://t.co/Qn79Z1tA1u

— Melia Punta Cana Beach (@Melia Punta Cana Beach) 1554316624.0
Self-taught Mixologist Tyler Zhorne began his crafting career as a brewer which enabled him to find greater success in the art of experimenting with different flavor profiles. Zhorne says that making drinks is more than just a job that he loves.

"It's kind of another way for you to put your own personality out there. I'm more of an introvert, but my cocktails will help someone understand who I am," Zhorne explains.
Similar to an artist carefully painting their next piece, mixologists use techniques of imagination and innovation to craft a concoction that wows their customers almost every time.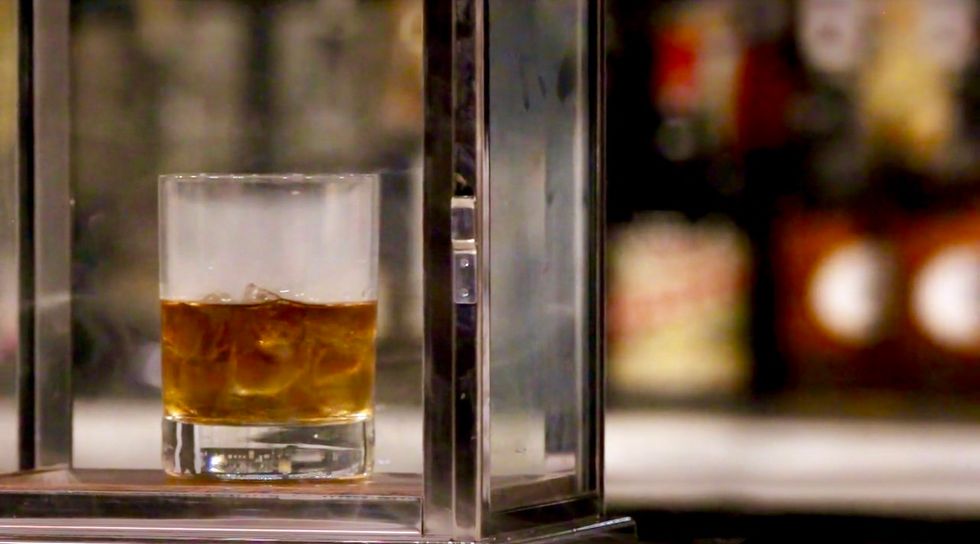 A cocktail smoking box is being used to create another touch of flavor. Photo by Amanda Marvin
In Arizona, bars like Bitter & Twisted located in Downtown Phoenix, The White Rabbit in Gilbert, and The Ostrich in Chandler are changing the original method of bartending by encouraging crafters to create their own reimagined variations of commonly known cocktails.

From Your Site Articles
Related Articles Around the Web