There I was, working the afternoon shift at a coffee shop in my hometown. I usually made conversation with my customers, it made the shift more entertaining and I liked talking to people. There was a group of college girls sitting at a table and I checked in with them about how their coffee was or if they needed any refills. I walked away from that conversation with $250 less in my bank account, four bottles of multivitamins, shake mix, and my very own franchise. I was in high school with a modest job at a coffee shop, in no world could I afford spending that much on multivitamins nor did I have the connections to convince other people to buy them too. If you've ever heard a pitch from a pyramid schemer, you know that they're aggressive in their proposal and their argument is convincing. If you say no, they'll persist. If you say no again, they'll still persist.
In the following weeks, I got text messages every day about my sales progress. I didn't feel comfortable selling products that I hadn't even tried yet, and they said that the products take 6 months to "really make a difference"- how could I sell them if I didn't even know if they worked? I was redirected to all of the "clinical studies" on their website. Surely it had to work for me. I was also reminded that my higher ups success was dependent on my performance as a sales rep.
As days passed and I wasn't making progress, I started getting more and more messages and calls about how to become more effective in selling a product that I wasn't even convinced about. I was letting "the team" down. After about a month of this, I finally called the company and was refunded for (part) of the multivitamins and never for the franchise. All in all, I need to learn how to say no. At the same time, pyramid schemes take advantage of you, your followers online, and your personal relationships with people.
I've been approached countless times on social media with the same "hey girl! love your page, you're soooo gorgeous! do you workout a lot?" just to be pitched about a workout regimen for only $49.99 a month. Or we have the "omg! you have beautiful hair! what products do you use?" only to be directed to a link where I can have a free hair consultation and then a subscription to hair products. This bothers me because they're only being nice to make money and taking advantage of people like myself, people that don't like disappointing others. In the short time I was a sales rep, my higher up would send me a message that I should copy and paste to send to my friends. These people don't care about your wellness, your hair, or your skin. They want money.
Long story short, please, stop posting about how amazing your products are. If a product or supplement has genuinely changed your life, that's one thing, but it's not fair to take advantage of people.
41. The Office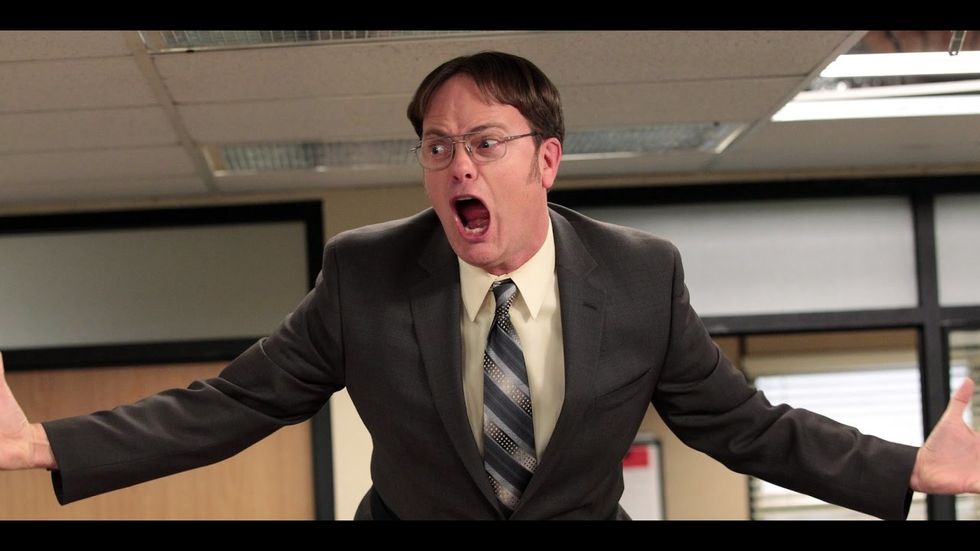 https://www.youtube.com/watch?v=M8KmqaJvgpE
Related Articles Around the Web