I remember the last action movie I watched. The title isn't important, but the lack of women in the film was. Of course, this is fairly normal for most films, the women in the film, if any, are delegated to love interest or mother roles. Not that those aren't important, they are, but these characters have barely any lines and are given the role of confusion or wonder "what are you doing? What about the kids? Why are you leaving us?" and then never seen or mentioned again. Not only do they lack depth, but if they're used as a plot device to add depth to the male character, it's not working… if you give the character a wife he should probably be talking about her.
Thus begins my journey of finding what makes a strong female character, and what actual women look for when looking for a believable character. I asked 10 women about their favorite women in film.
Tracy Turnblad from "Hairspray."
"Tracy is a character who wants nothing but her dream of becoming a dancer on TV. When she achieves that dream, she uses her platform and her white privilege to promote diversity during the civil rights-era, and she's a plus-sized girl who embraces her weight and there is no plot point involving weight loss. What's not to love?" — Ashtyn G.
The Women of the "Mamma Mia!" series.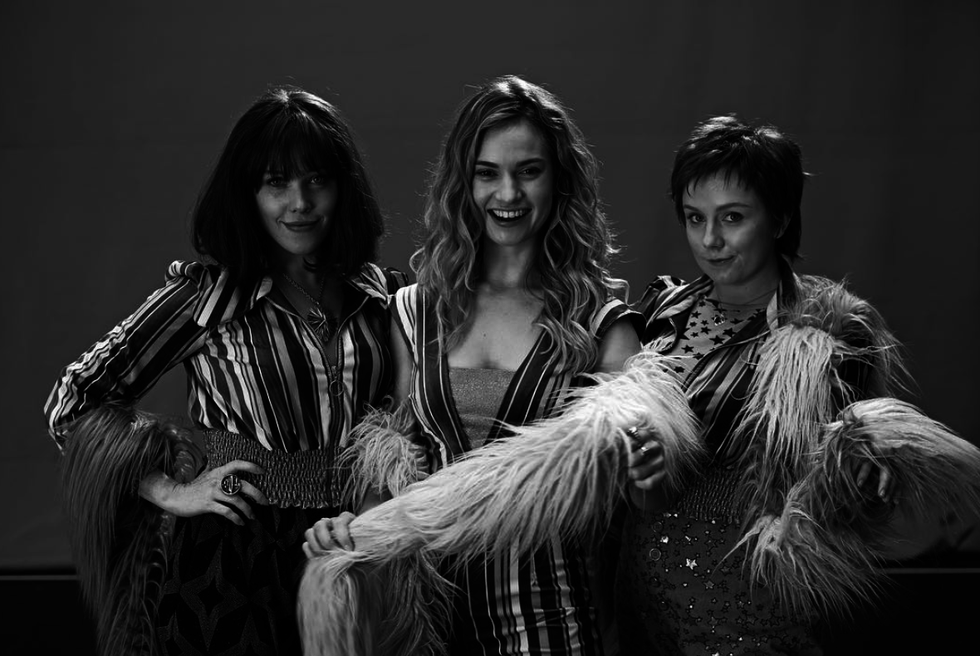 "I feel that it's really nice to see a huge female cast that are all different and powerful in their own way. Sophie is contemplating marriage and the whole time is on this hunt to find out who she is and forging her own path. In the end, she decides not to marry and she seems happier for it, and I think that's a very important normalization for women to see. Her mother, Donna, is being portrayed in having a crazy and fun past but also stepping out and taking care of her daughter and a company all on her own. She knows she can be frisky and fun but she also is able to support herself and others, rather than women having to choose one or the other. Also, Donna's friends Tanya and Rosie are completely and utterly badass. Rosie wrote her own book and is comfortable being alone and also completely herself with no shame. Tanya is super sexual and isn't seen as a slut, she loves to have fun and doesn't want to be tied down, this is unthinkable in today's era but in the movie it doesn't matter! The male characters are hilarious but are forced to live at the whims and woes of the women, it's their life and they aren't gonna let the men dictate them." — Madeline C.
Wonder Woman from "Wonder Woman."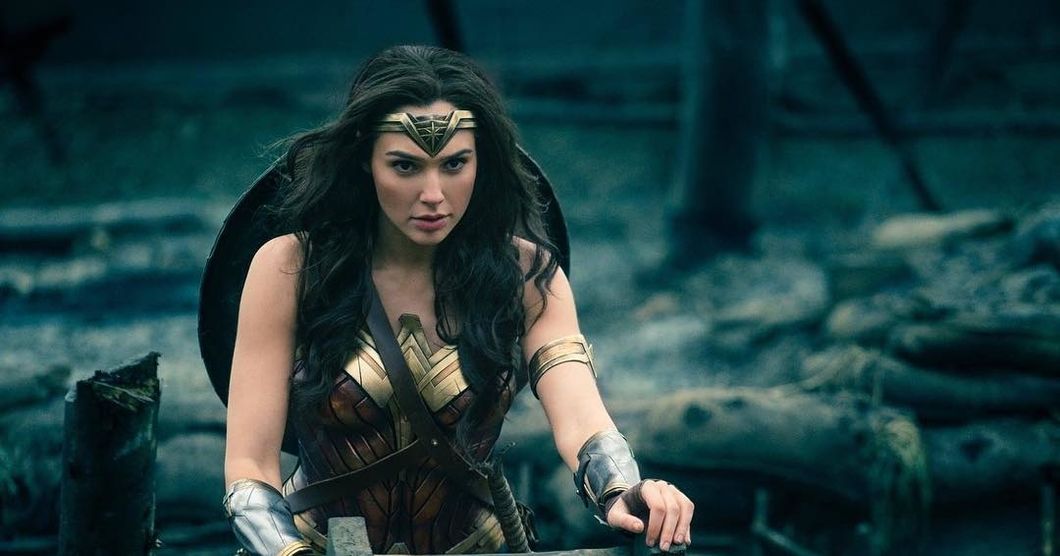 Gal Gadot (Wonder Woman) in "Wonder Woman."
"Wonder Woman is a great character because, although she is stronger than every man she comes across, she doesn't see herself as being any better than them, and she insists on finding the good in everyone." — Hannah B.
"Wonder Woman has a such a passion for humanity and doesn't see herself as wildly superior to them. She uses her strength and wits to solve problems instead of turning to someone else for help. However, when she asks for help she doesn't have to 'swallow her pride' like a man would." — Isabel M.
Hermione Granger in the "Harry Potter" series.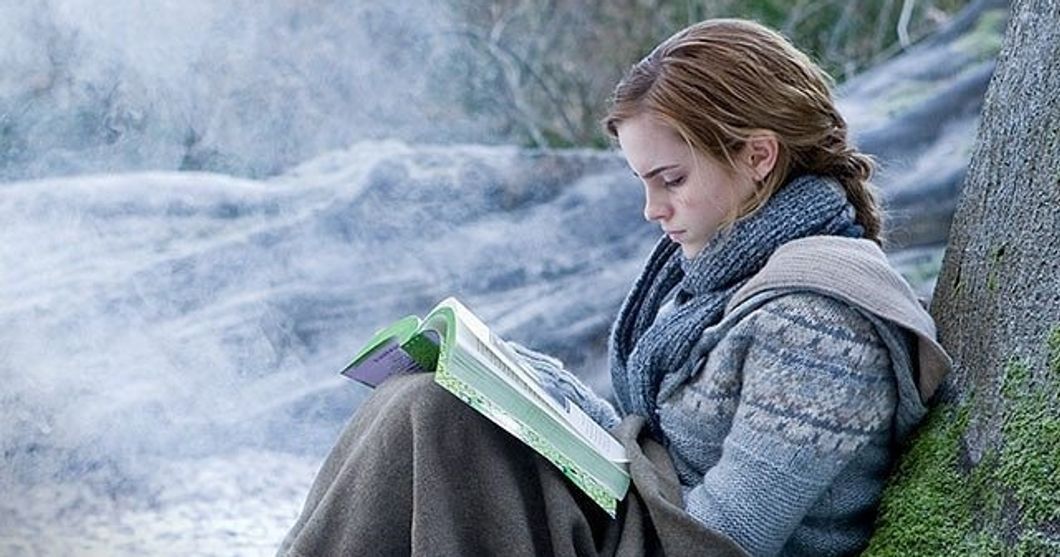 Emma Watson (Hermione) in "Harry Potter."
"I think she's a great character and a good example of a woman in film because she was more than just a love interest for another character, which is quite common for female roles. She was smart, brave, and strong which they showed throughout the series. She also wasn't the stereotypical 'super-feminine' girl either, which to me is nice and refreshing to see, since not every girl is like that." — Lexi W.
Meryl Steep in Anything and Everything.
"Meryl Streep has always embodied a strong, free willed and confident character that many people such as myself look up to. She has never faltered in believing in herself and her ability to take on the best diversity of roles, and that's what I appreciate most about her." — Hannah R.
Ellen Ripley from the "Alien" series.
"Ripley is one of the most badass female film characters. She is intelligent, strong, and in charge- everything that many women in film are not allowed to be. I like that she isn't traditionally feminine and that she is respected even though she totally differs from the norm." — Abby D.
Uhura from the "Star Trek" series.
"Uhura is an inspirational character. Not only was she a woman in a cast of mainly male characters, she was on the main crew, not just in the background. She was a strong female character in sci-fi too, which is a genre where you don't see a lot of females in lead roles. Another fun fact about the character is that the original Star Trek series debuted in 1966, so she was one of the first POC to be cast in a 'non-menial' role, which makes it all the more impressive considering she was also a woman of color." — Caroline B.
Raphina from "Sing Street."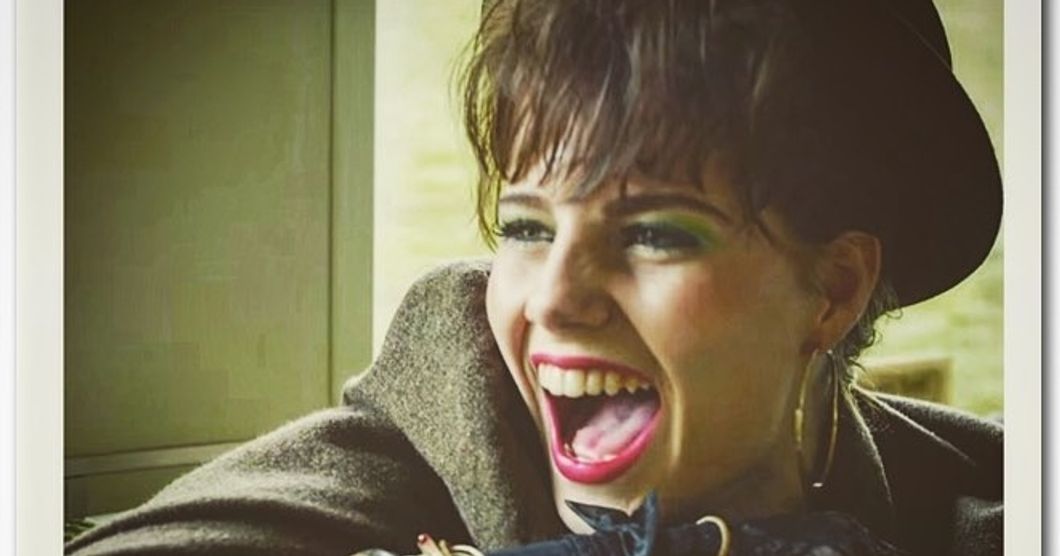 Lucy Boynton (Raphina) in "Sing Street."
"I really love Raphina because she's a very real and honest character - she has a bad home life and while she appears to cover it up by her edgy appearance, when she becomes close to Conor we see how imperfect her life really is. Despite all this, she still dreams of being a professional model in London, which is very inspiring, the way she doesn't let her unfortunate situation make her hopeless." — Jillian J.
Shuri from "Black Panther."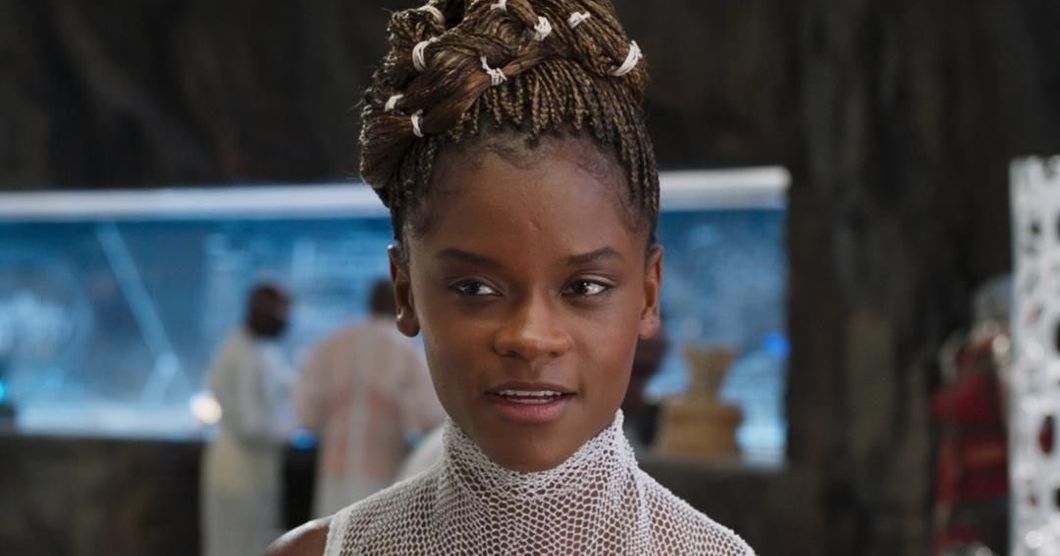 Letitia Wright (Shuri) in "Black Panther."
"Shuri is the teenage mastermind behind all of the inventions and innovations of Wakanda. She faces criticism for her age, but it doesn't stop her quick wit and quicker mind. She's not only the brains on Wakanda, but also a strong, courageous, supportive, and protective sister and warrior. Shuri is a fantastic example of a woman and a great role model, especially for young women of color." — Annika B.
So, what do these women have in common? They don't seem the same… most don't associate Donna from "Mamma Mia!" with Shuri from "Black Panther." But all of these women have goals, wants, needs, flaws, and are seen as just regular people. They're strong in their own way. Tracy Turnblad may not have beaten anyone up, but she stands up for what she believes in.
"Strong female character" is a great trope, but shouldn't be reserved for the women who simply shoot a few guys in an action film. These women are strong in their own way, and it's what all filmmakers should focus on when writing and creating women for the screen.