After the huge successes of some recent superhero movies like "Deadpool" and "Captain America: Civil War," more and more people are becoming Marvel fans, which is awesome. So while Marvel enjoys its increasing popularity, let's look back on some of their weirdest and most bizarre characters.
1. Lockjaw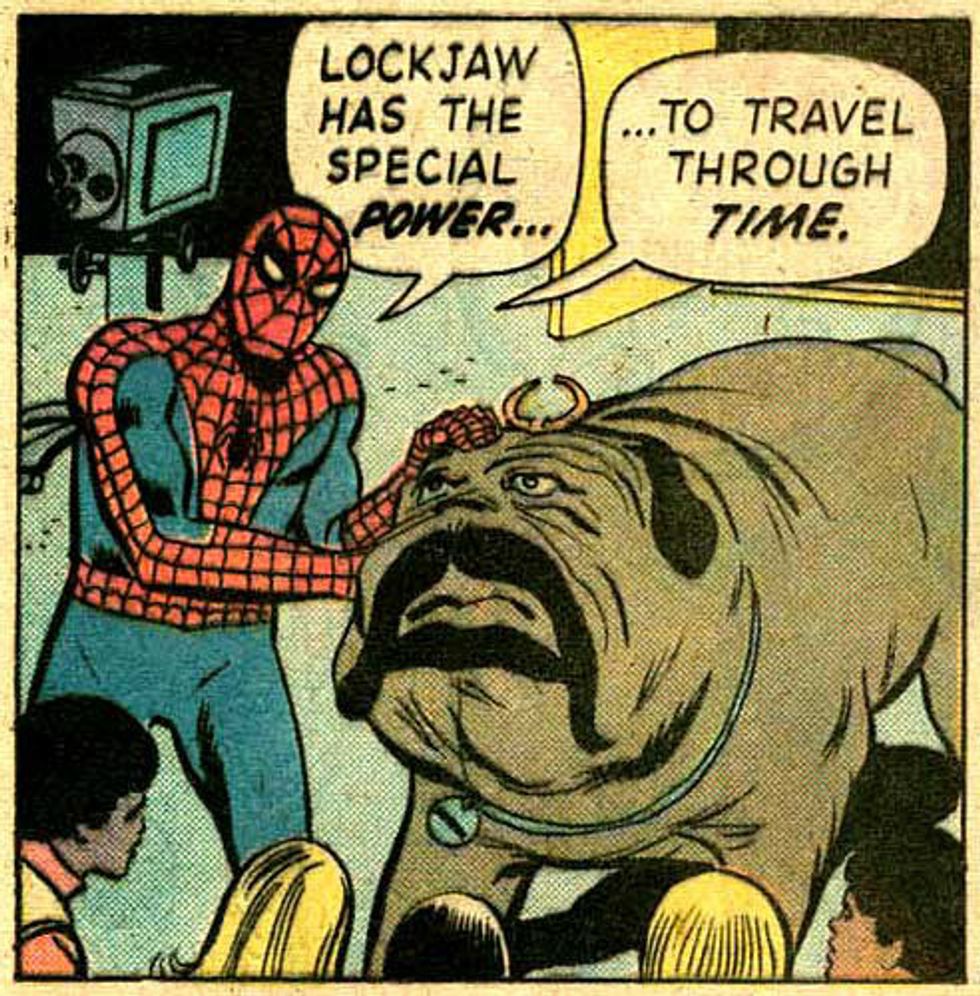 To start things off, let's bring in Lockjaw, AKA Sparky. His powers include multidimensional travel via teleportation, jaws of steel and being a giant talking pit bull with no enemies. Sparky first appeared in The Fantastic Four No. 45 in 1965, and he's been capitvating readers ever since. Where did he come from? Why is he a gigantic, friendly talking dog? We'll never know.
2. Puppet Master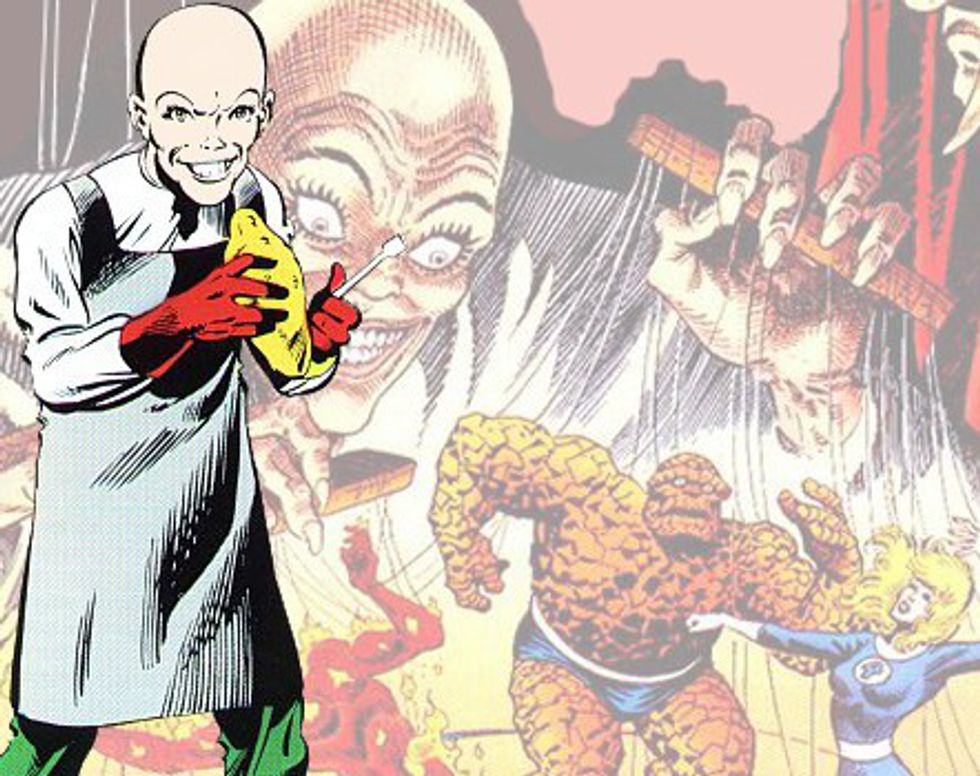 This guy wants to take over the world with his magically animated clay puppets. Unfortunately, the Fantastic Four aren't fans of his artistic expression, so they tend to thwart his plans. The weird part of the Puppet Master is that he has no confirmed superhuman abilities--so how can he control people by making clay puppets of them and attaching them to strings? He makes special radioactive clay in his basement. The clay is also magical.
3. Spider-Ham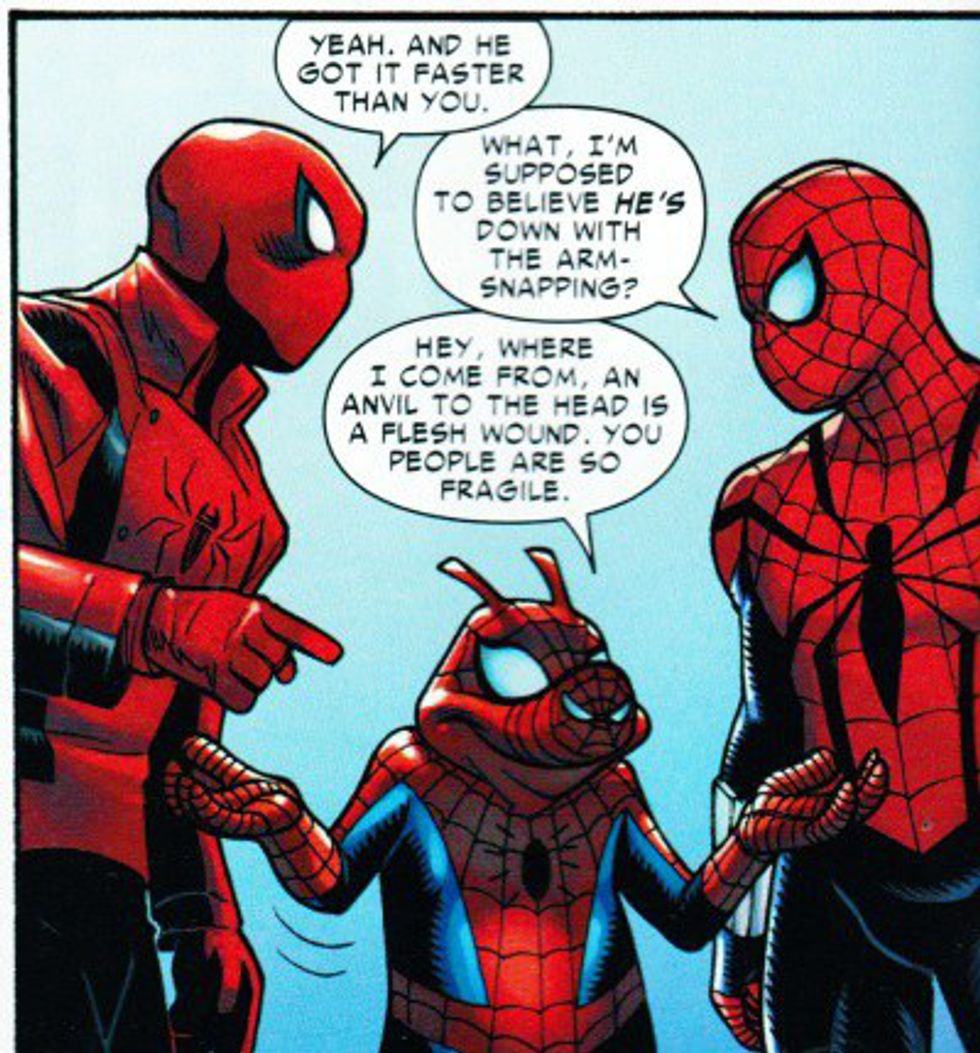 You remember Spider-Pig from "The Simpsons," right? Turns out that was actually a thing. Yeah. Spider-Ham, AKA Peter Porker, was a Marvel parody born in 1983. He can do anything Spider-Man can, except go to high school, probably, because he is a literal pig.
4. Howard the Duck

Okay, so anybody who saw the after-credits scene for "Guardians of the Galaxy" has met Howard before. He's probably the most well-known character on our list, which is kind of saying something. Because he is a talking duck from the planet Duckworld. (No, really.) One of Howard's most notable adventures is trying to be elected as President of the United States. If you'd like to see more of Howard and also watch one of the most embarrassing movies of all time, please see George Lucas' 1986 film "Howard the Duck."
5. Hellcow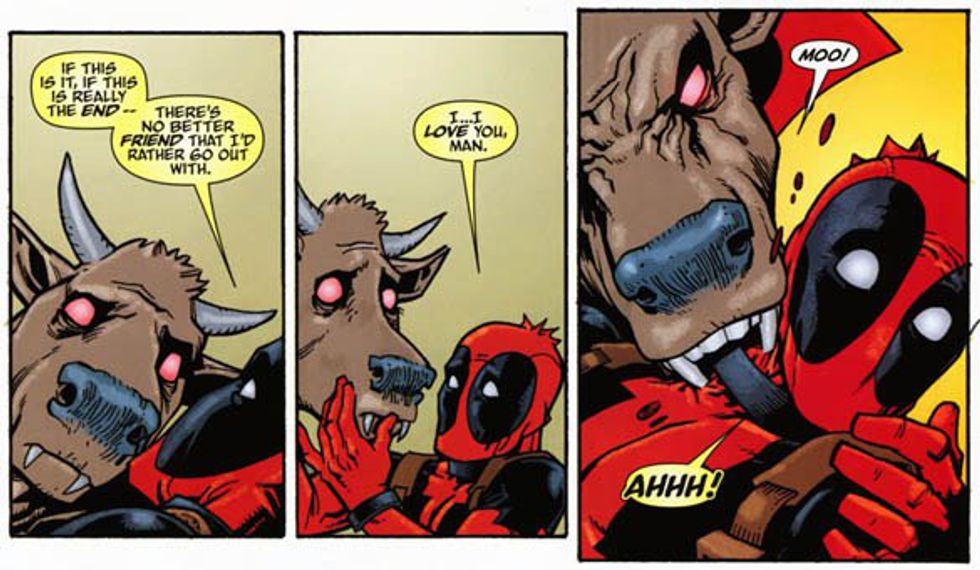 She's a vampire cow from Switzerland. But hold on, she's not just any vampire cow from Switzerland--Dracula himself turned this cow into one of the undead. Hellcow, AKA Bessie, spends 300 years roaming the earth after being turned until she gets staked and killed by Howard the Duck in Cleveland. Bessie was also featured in Deadpool Team-Up #885 in 2011, so that's more than you and I have ever accomplished.
6. Starfox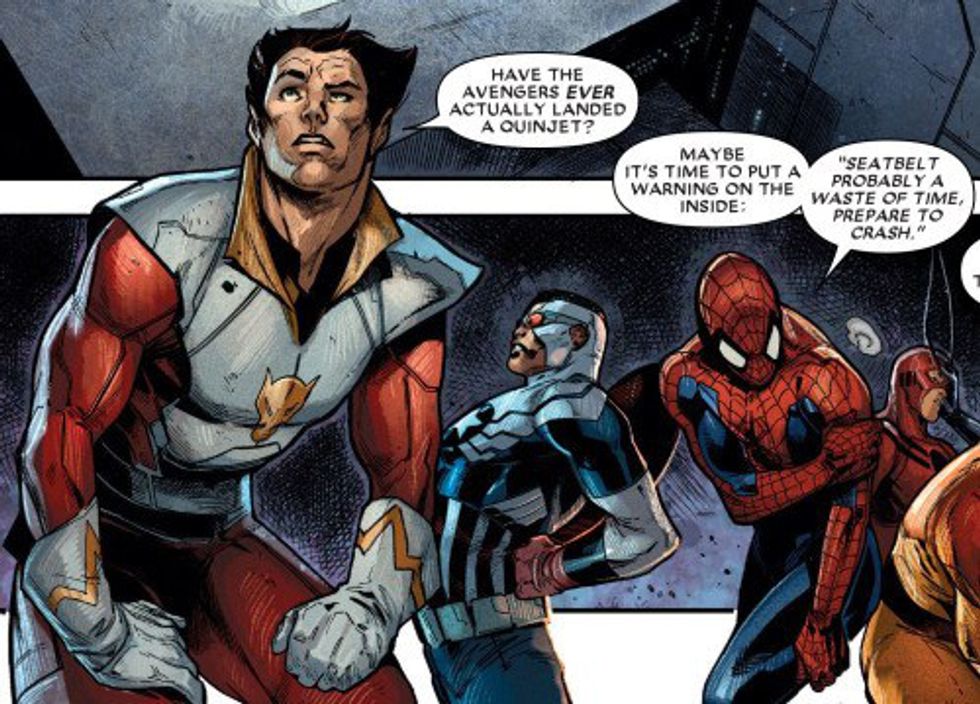 This guy has the powers of super-seduction, emotional control (whatever that means), and "pleasure stimulation." Basically, his superpower is making everybody attracted to him so much that they want to bang him. He's also Thanos' brother, which is hilarious, considering Thanos' whole villain plot line is that he's friend-zoned to the point of wanting to destroy the universe.
7. The Almighty Dollar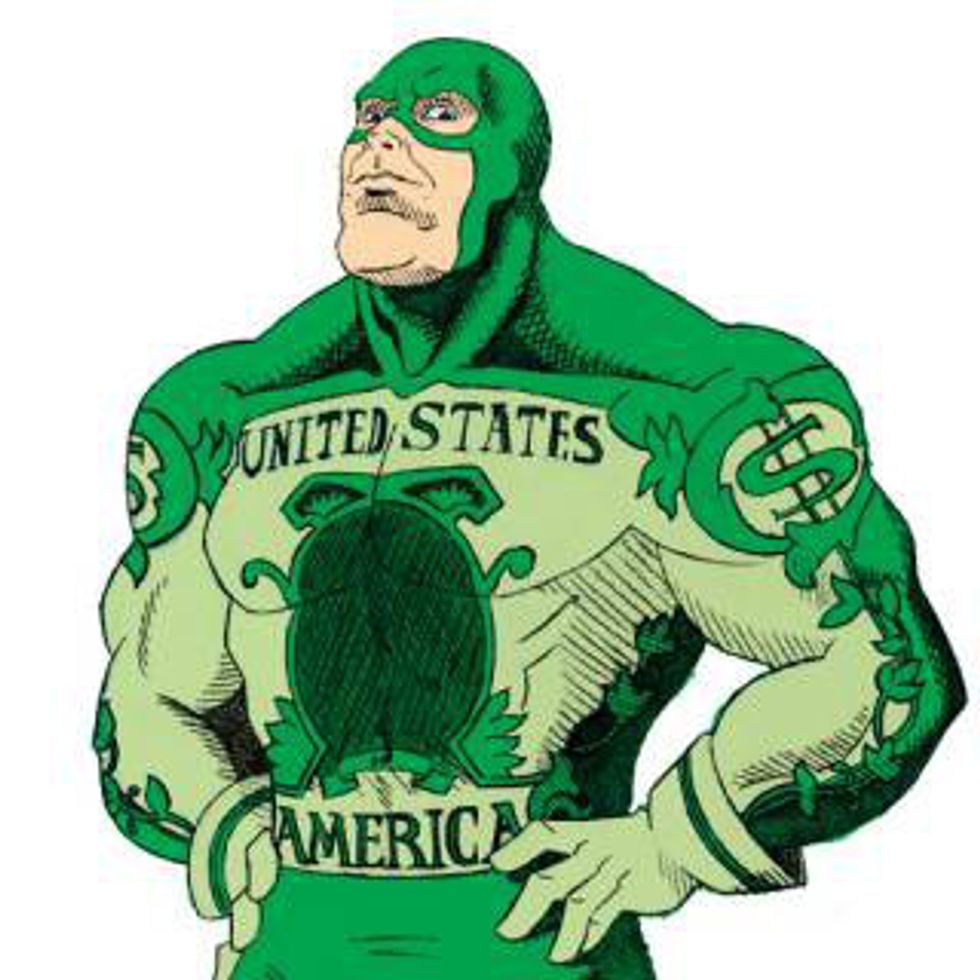 This vigilante ex-accountant lives life on the edge--or, he did for a couple issues. The Almighty Dollar, AKA J. Pennington Pennypacker, gained his superhero powers after attending a so-called self esteem camp. So, I'd also like to sign up for that. Pennington can shoot pennies out of his wrist to defeat his enemies, and his alternate powers include being super rich. From the pennies that he shoots out of his body.
8. Ego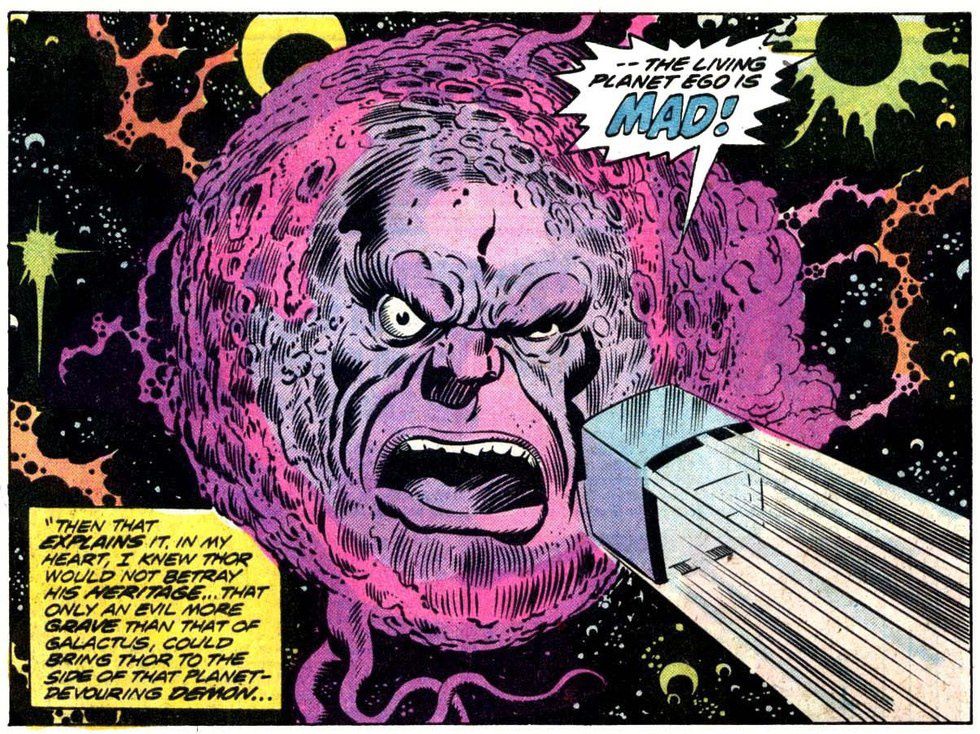 Now we're dealing with entities that are as big as planets, or in Ego's case, are literal sentient planets. Also called the Living Planet, Ego can change his surface to look like anything from a paradise to a barren wasteland, a power that he uses to attract unsuspecting travelers and drain their life forces. Ego can also absorb power from stars and other celestial objects. (Do your best not to think of that Doctor Who episode that had this exact same plot. It's the Doctor's Wife in series 6.)
9. Swarm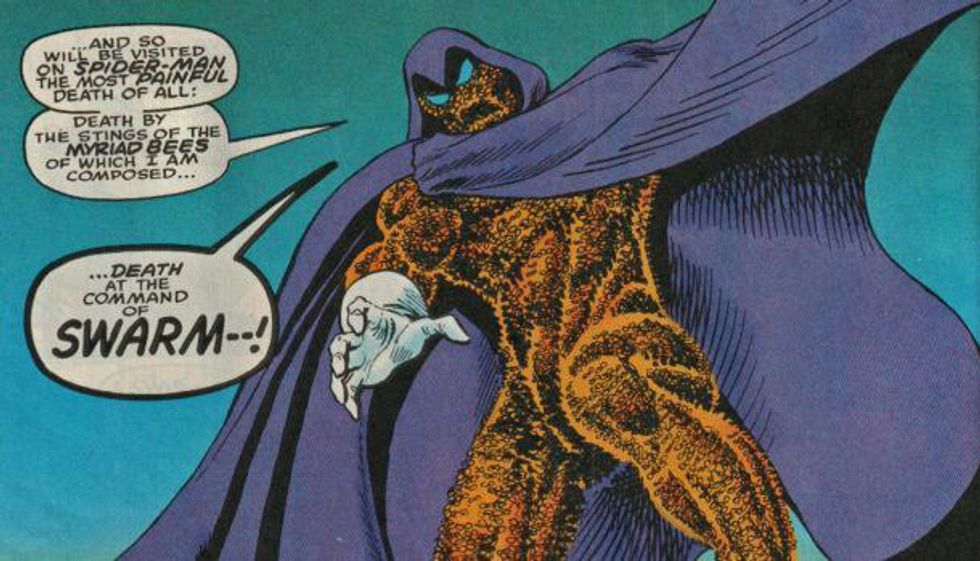 He's the consciousness of a dead Nazi scientist with a body made entirely of bees. His powers? He can mentally influence the actions of bees and other insects and will them to do his evil bidding. The only bee-themed Nazi villain since 1977.
10. Phone Ranger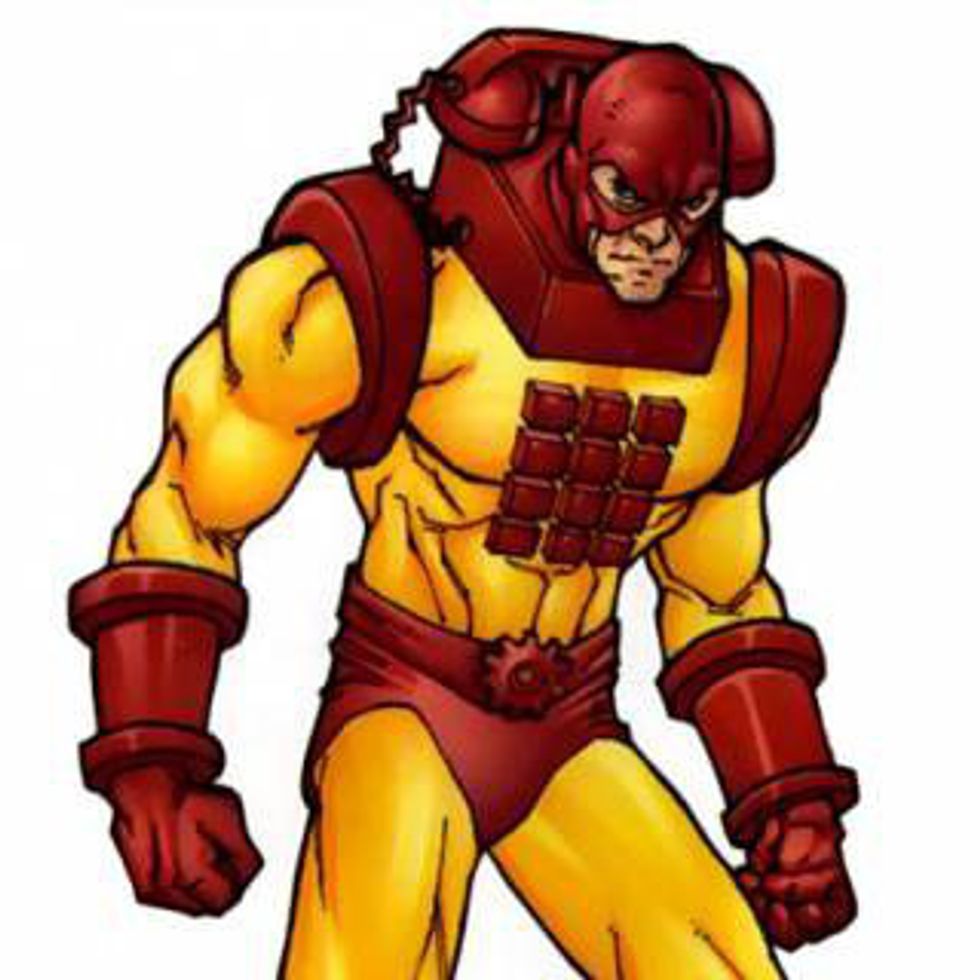 He wears a big red landline on his shoulders. The Phone Ranger, also known as A.G. Bell, was a simple telephone repairman before he stumbled upon a microscopic spaceship hidden inside a phone's receiver. He used the technology of the tiny spaceship to make his own phone-themed super-suit that can hack into any telecommunications system in the universe. Total no-brainer, who wouldn't do that.
11. Doop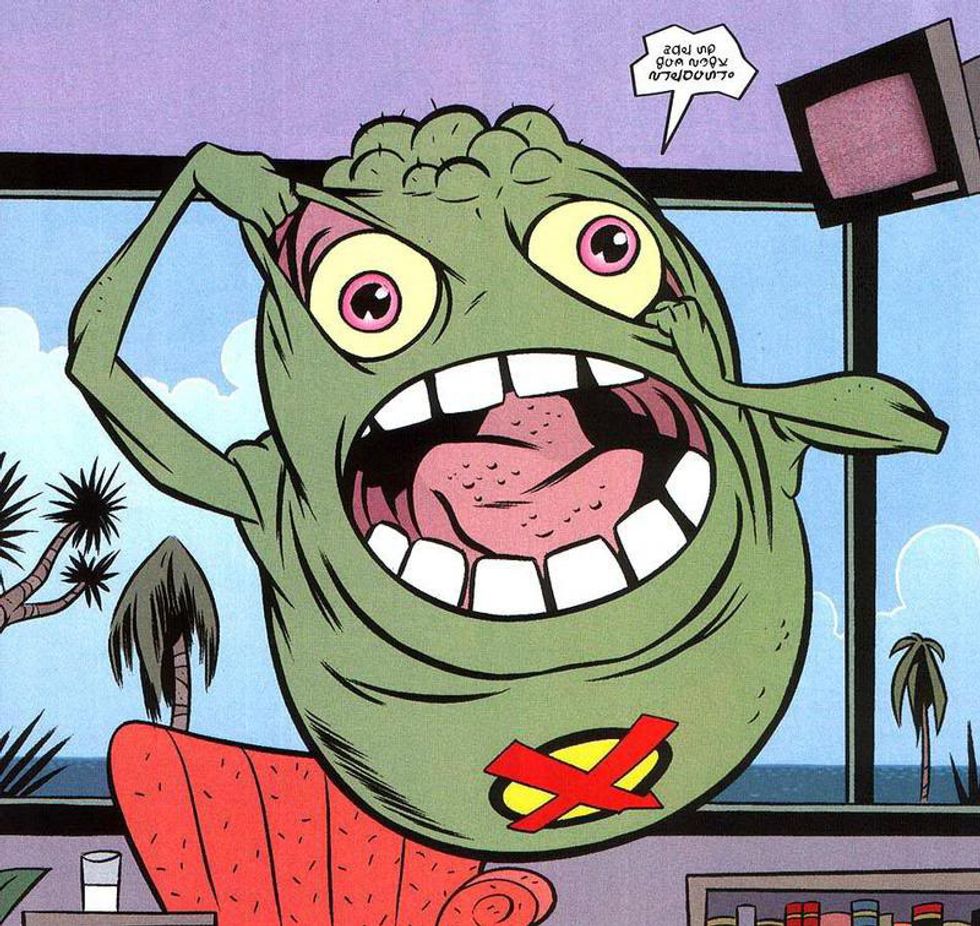 It's time to meet Doop. He's an ex-Cold War experiment that the United States used to take down the Soviet Union. Please take a second to picture the Winter Soldier and Doop fighting each other. All nonsense aside, Doop has bragging rights for being able to wield Mjolnir, and also for having the power to literally destroy the world.