I remember when I first started cooking how nervous I was that I would get it wrong. I didn't want to have to spend my whole check at the grocery store but also didn't want to have to eat ramen everyday. As I've gotten older, I've become more comfortable in the kitchen and am now used to cooking for myself. Here are some of my new favorite recipes which require next to no effort and are easy to make. All of these meals have less than five ingredients, which makes grocery shopping simple and relatively inexpensive. I've planned out the entire week for you new cooks out there so here you go!
Monday: Beefy Corn and Black Bean Chili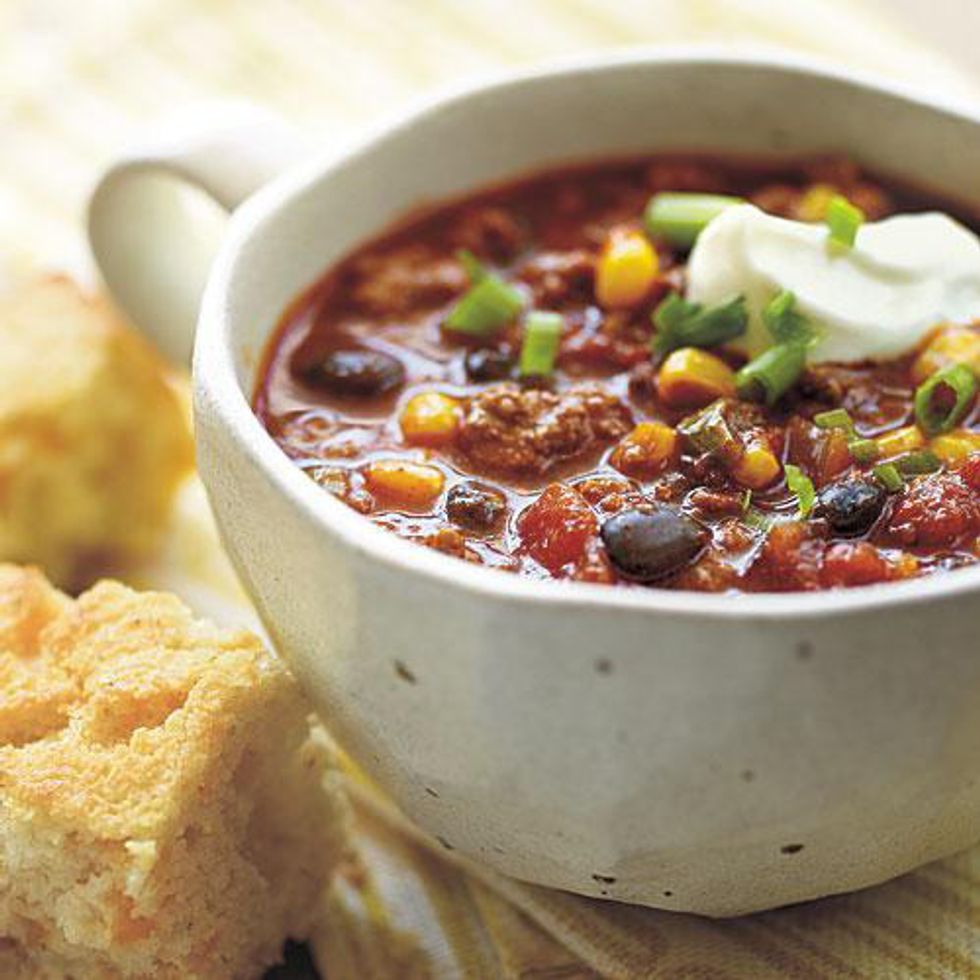 What's a better way to beat the Monday blues than with a nice bowl of Chili? Nothing. This meal is easy to throw together and you can stick it in the crockpot to simmer while you're out all day. This is a hassle-free dish that takes next to no prep time and you can even freeze the leftovers and save it for a later date.
Tuesday: Gemelli with Broccoli Rabe, Bacon and Chickpeas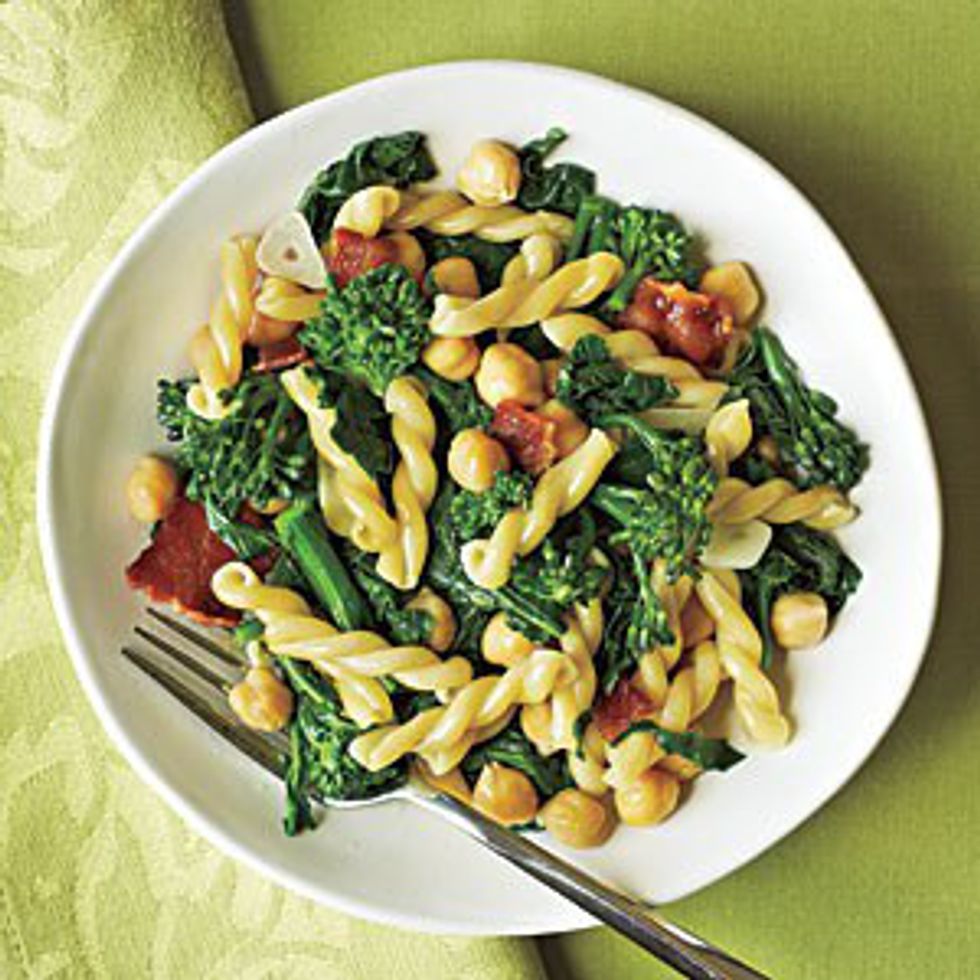 Don't let the name trick you, this meal actually is delicious and easy to make. Plus, it includes bacon and everybody loves bacon. The great thing about this dish is you can substitute any of the ingredients with another to complete a totally new dish to add to your recipe book.
Wednesday: Grilled Chicken and Pineapple Sandwiches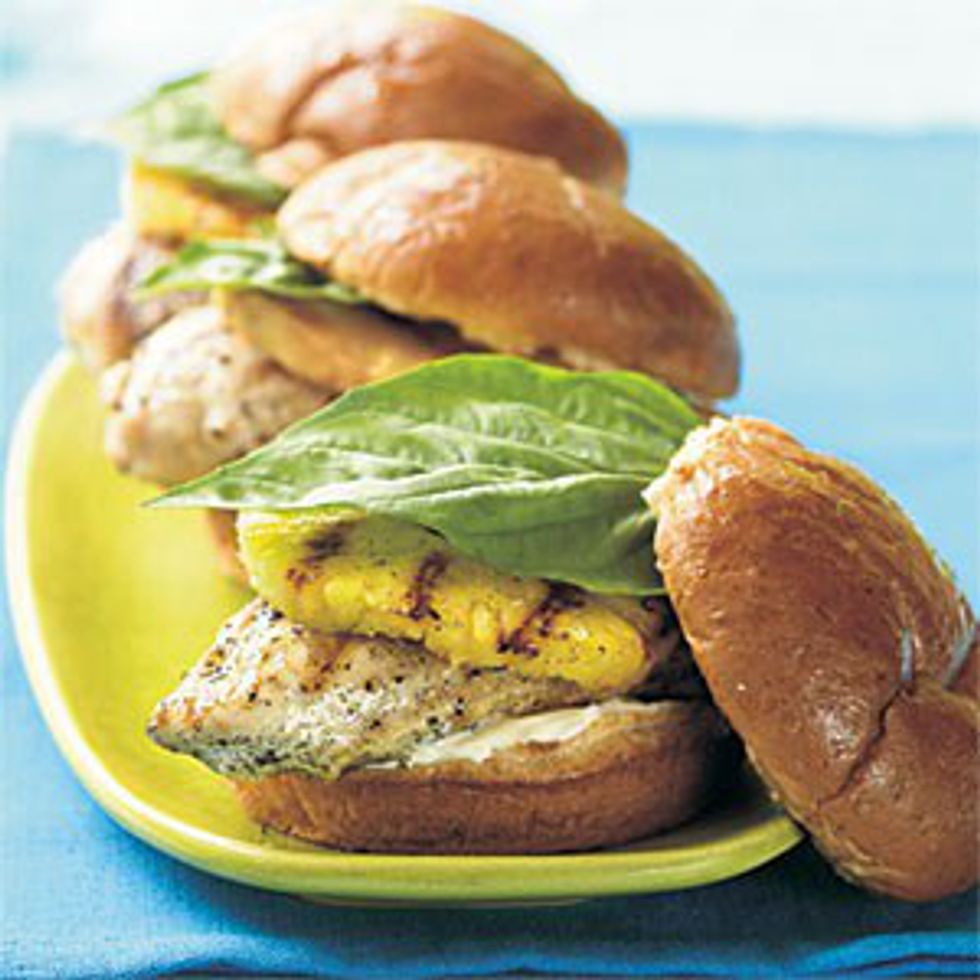 I love pineapple, but I never thought to put it on a sandwich until I saw this recipe. It has a high source of vitamin C and is inexpensive to make. This meal is great because you can have it for dinner and then lunch the next day, and it's a great source of protein.
Thursday: Barbecue-Stuffed Potatoes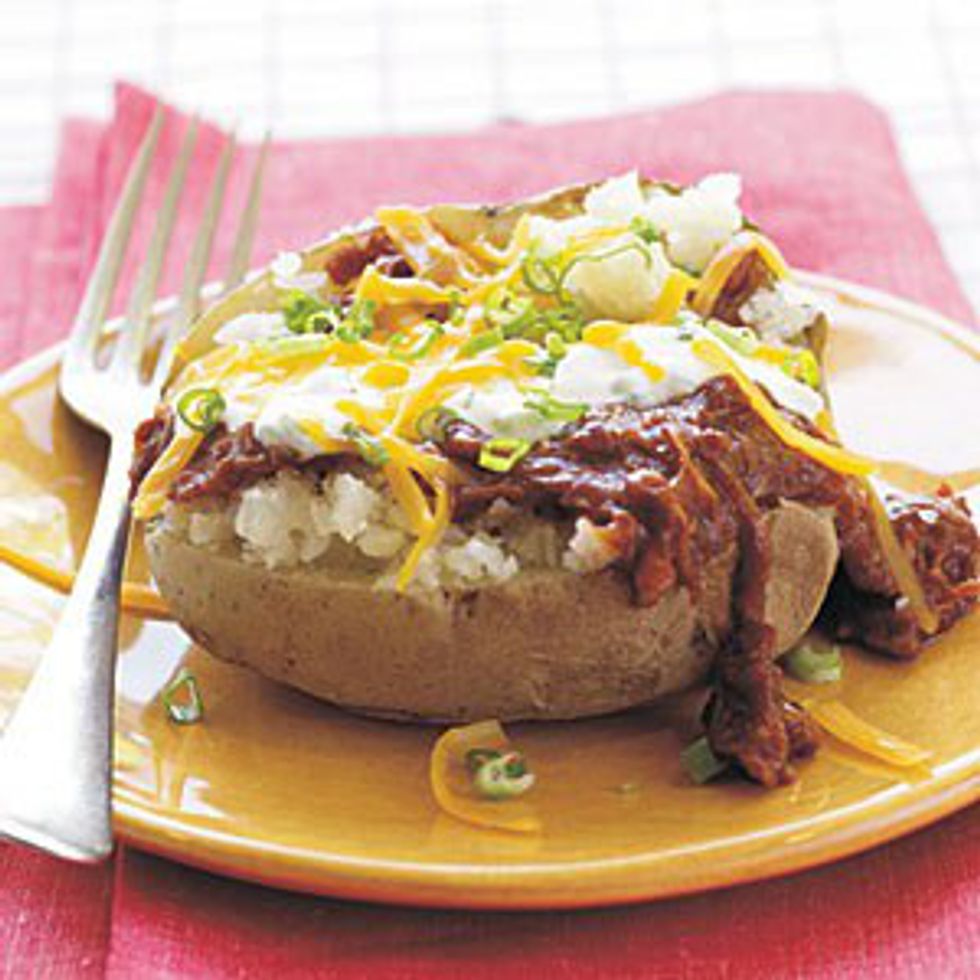 Thursday's are my cheat days. While this potato isn't necessarily healthy, it sure is delicious. This is by far the fastest meal on the list, as it only takes 12 minutes to make and is completely versatile. Pair it with all the fixin's and add a side of your choice for a complete meal.
Friday: Chicken Pot Pie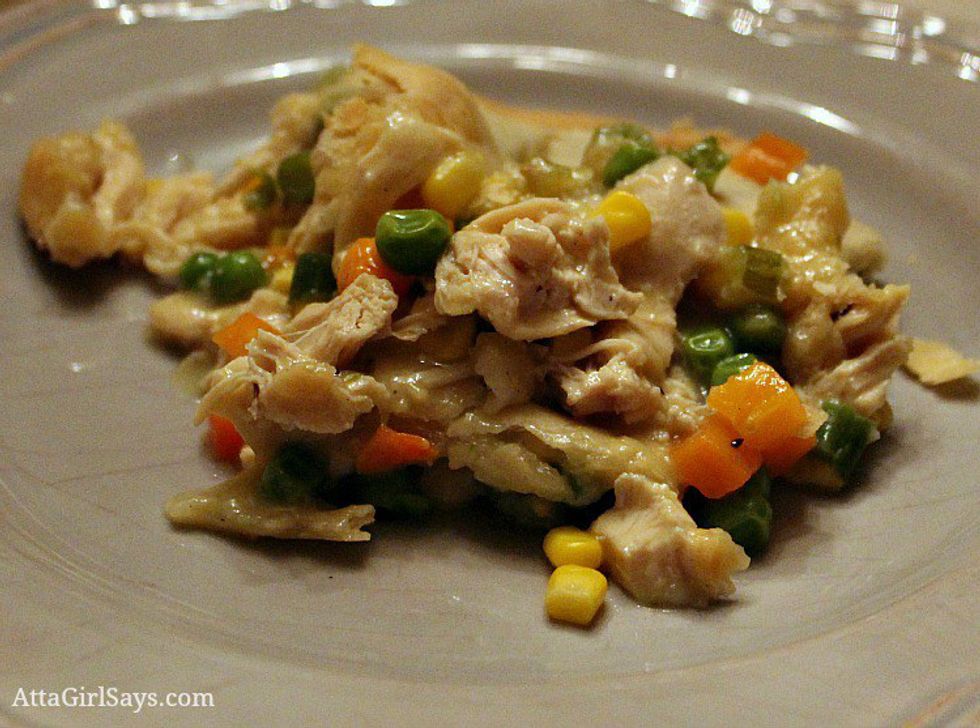 Instead of going to the store and buying the insta-chicken pot pie that's frozen and unhealthy, why not make the real thing? This dish is very cheap and can last all week. I promise this recipe will taste almost as good as your mom's version.
Saturday: Grilled Teriyaki Shrimp Kebabs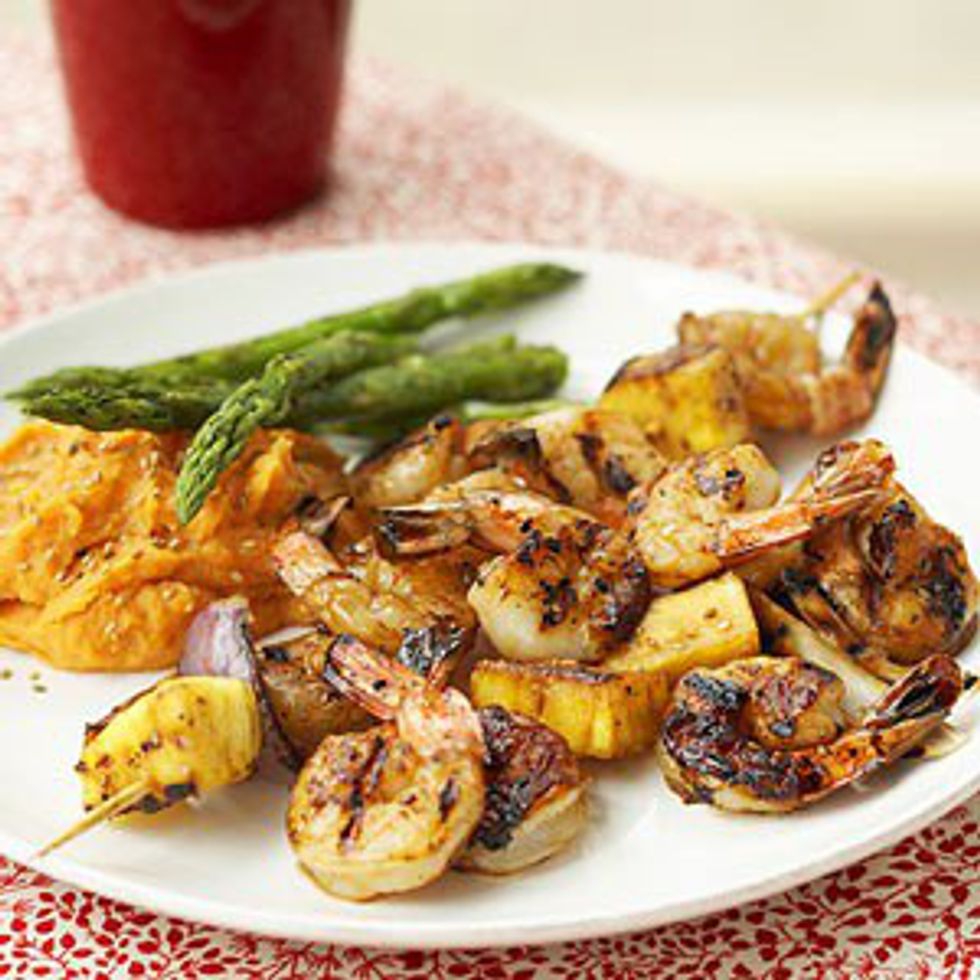 This recipe is a little more complicated to make but totally worth it to share with some friends on a Saturday night. It's easier to make than you would think but looks rather impressive when it's served, like you've marinated it for hours when it really only takes around 20 minutes.
Sunday: Asparagus Ricotta and Egg Pizza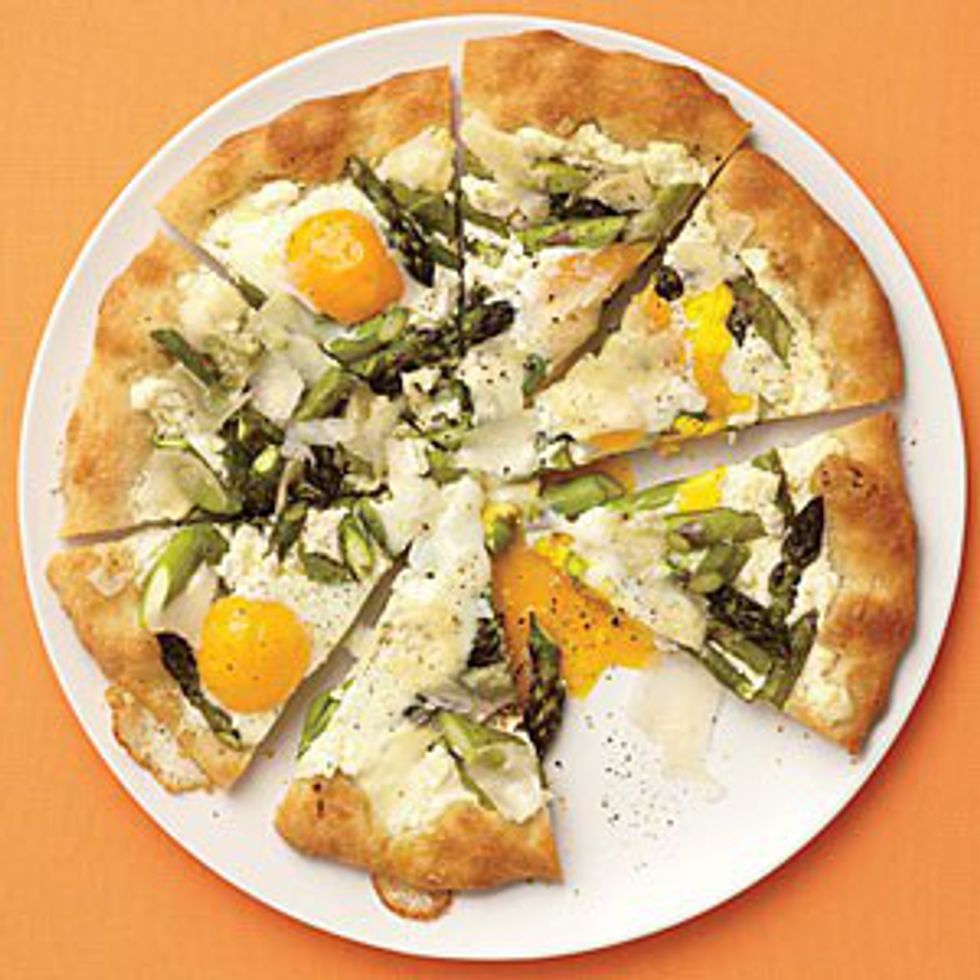 Why not reward yourself on Sunday after a long week with some pizza? This pizza is not your traditional pizza, it's the healthy version, but I guarantee it will make your mouth water when it comes out of the oven. The great thing about this dish is you also get your protein for the day because the recipe calls for four eggs and is delicious despite it being a healthy meal.
So there you go! Those are my healthy recommendations for dinner for the next week that are rather inexpensive with the added bonus of being quick and easy to prepare. If you wanted more meal ideas that take only five ingredients or less to make, I suggest you visit this website. I've only included my favorites on this list but this website has dozens of great recipes that you could also try out.