We all feel a little extra beautiful those days we wear our favorite black lace bra or lace garters underneath our tights. As fun it may be running around with a secret only you know about, I think your love for lingerie should show (and not by wearing just your bra and underwear to work). Here's seven pieces of lingerie-inspired clothing you'll be dying to pull out of your closet this season. Whether it's for work, school, or play, these versatile finds can be dressed up or played down for whatever the occasion.
1. Lace Camisole Top
Sugar, spice & everything nice! (Plus beautiful back detailing with those buttons!)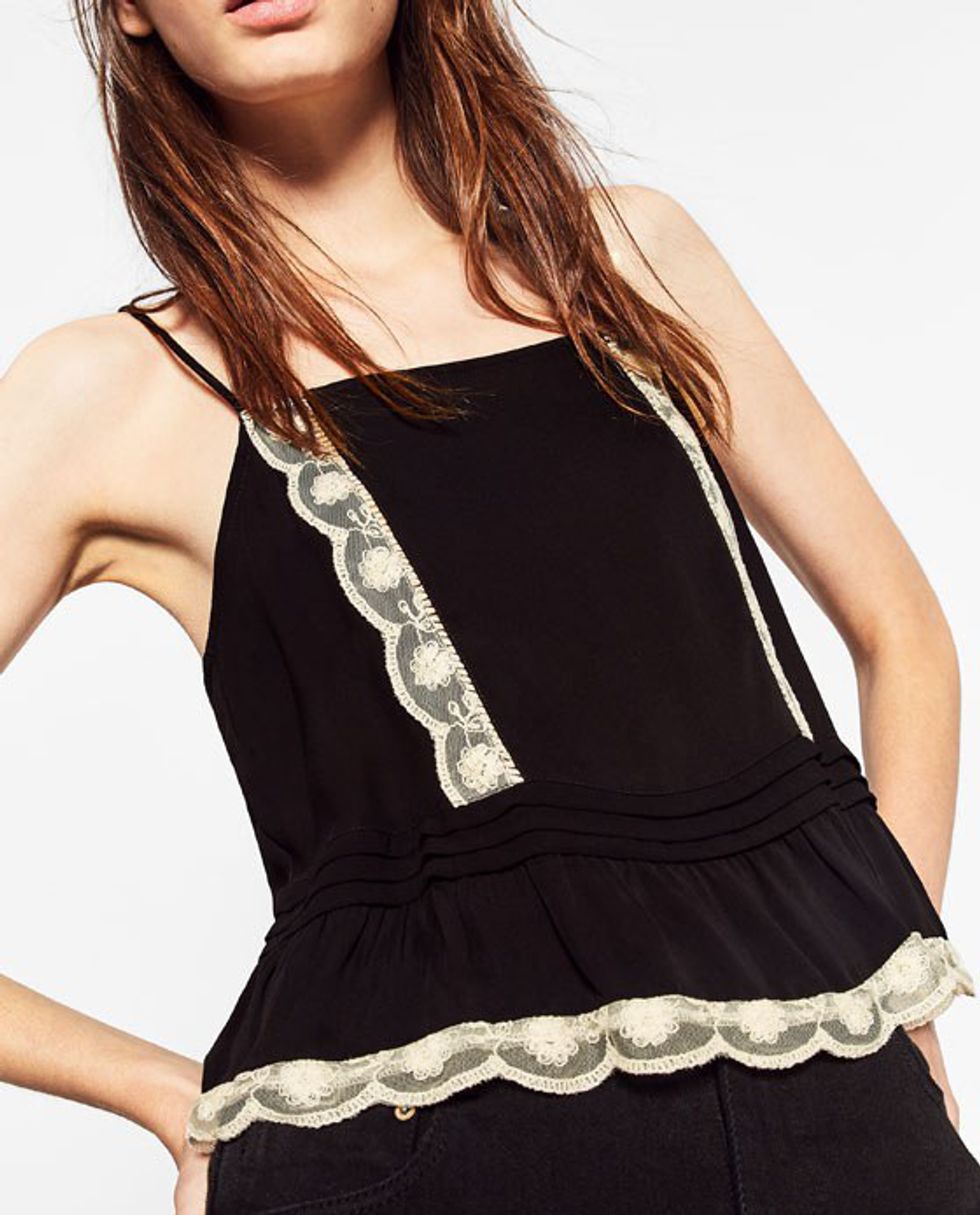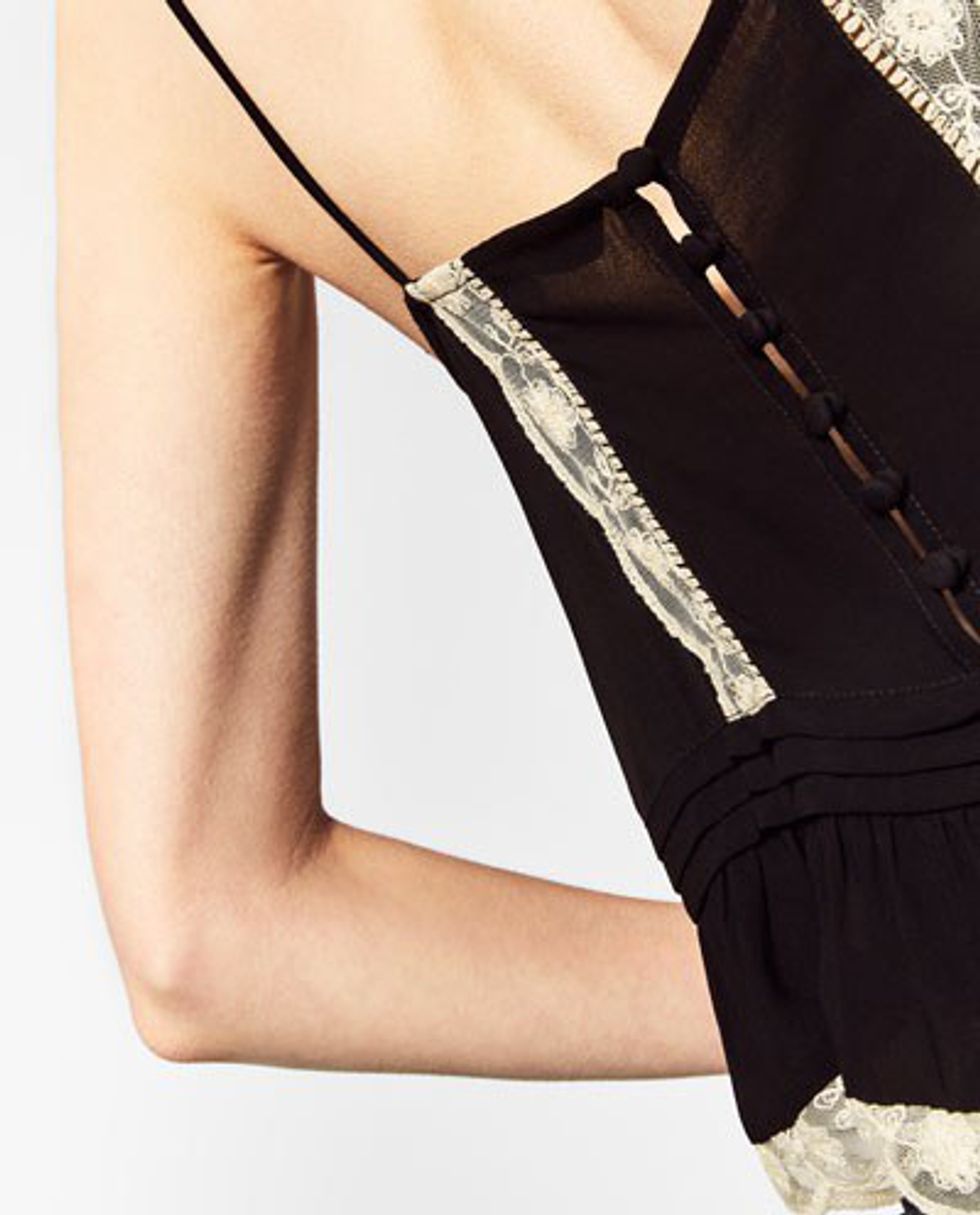 2. Satin Slip Dress
Pink, blue, black, or red? So many options with this gorgeous staple!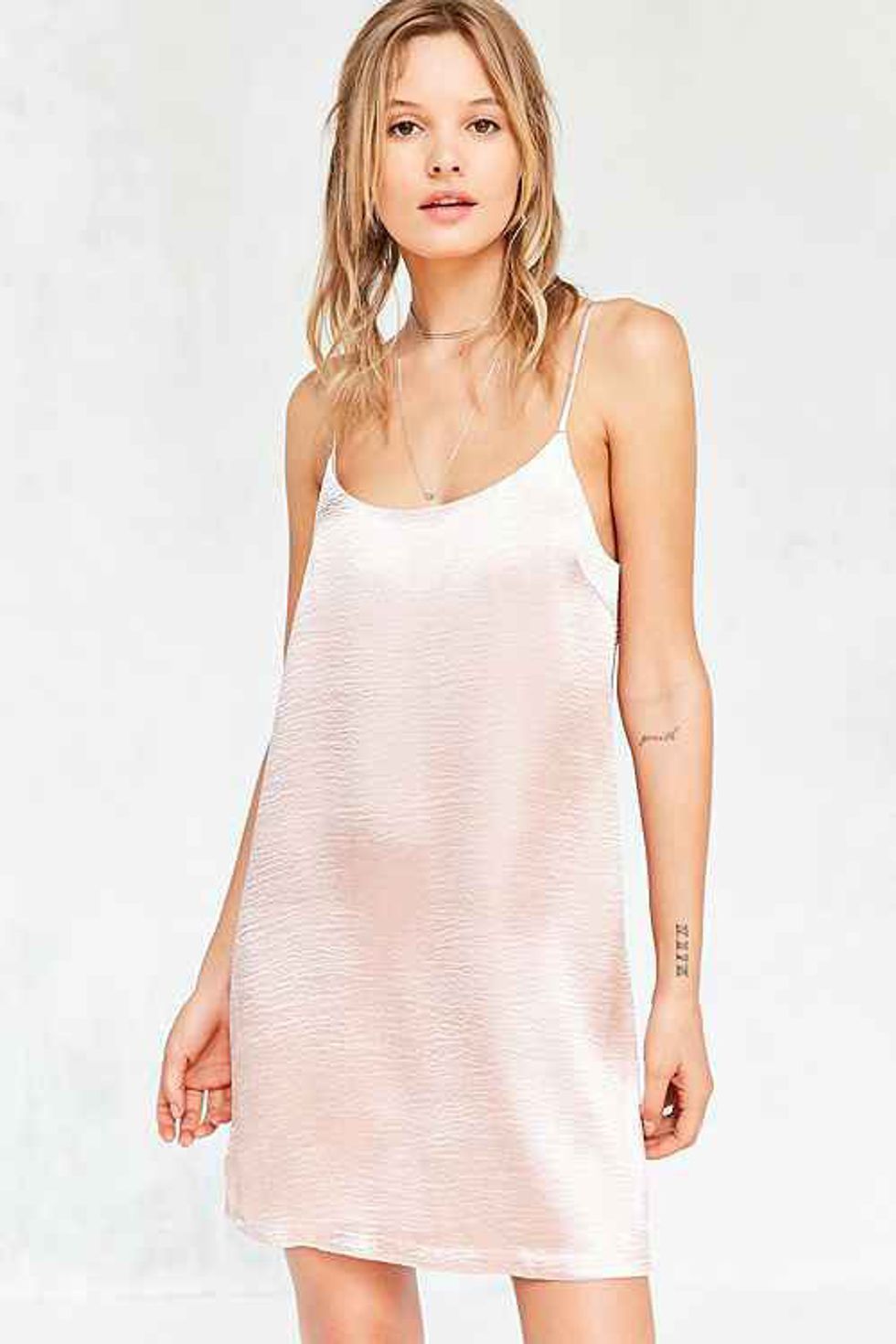 3. Black Lace Top
Basically your favorite black lace bra in blouse form. (You're welcome for finding your new favorite top!)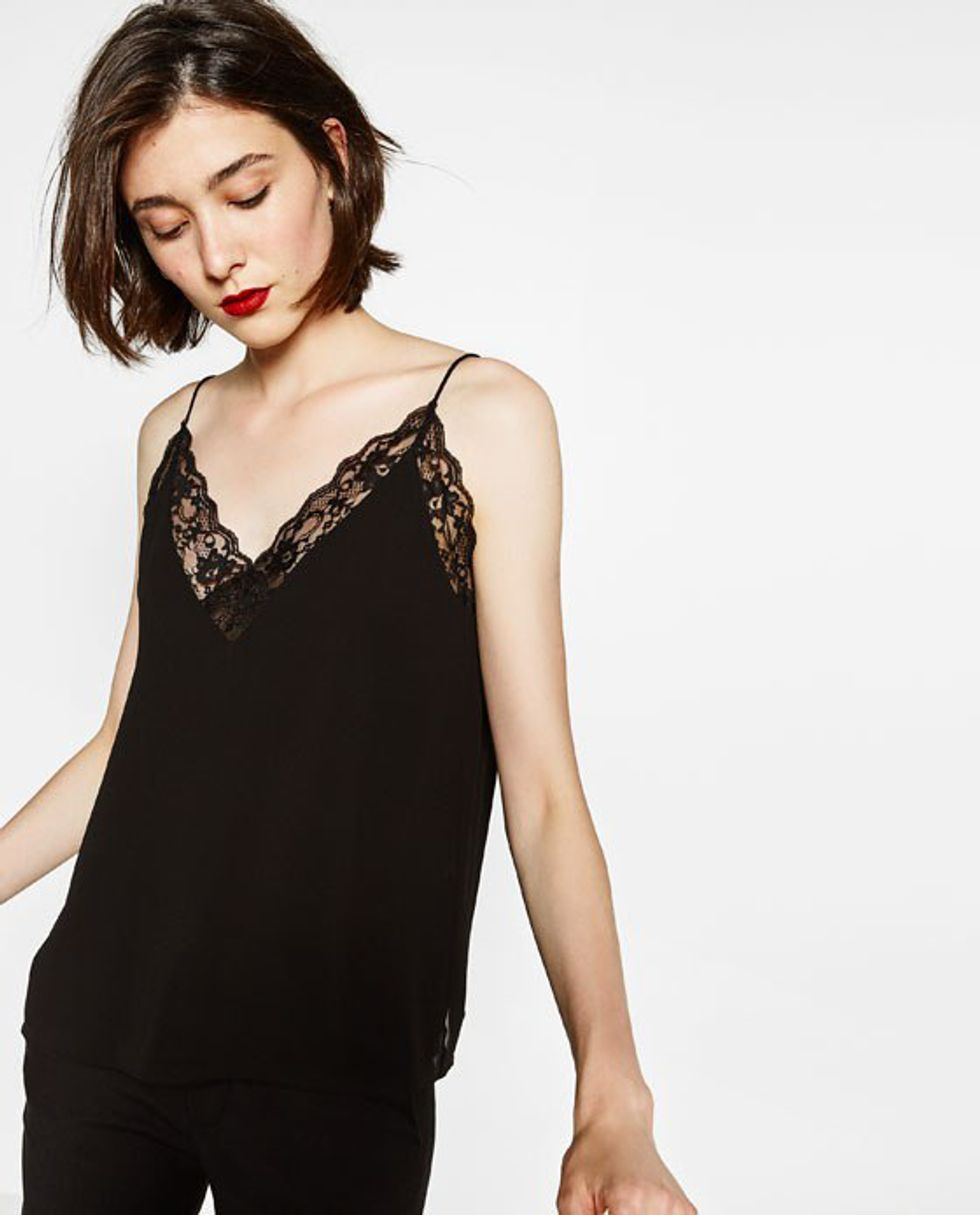 4. Velvet Lace High-Neck Top

Velvet + lace. You'll feel as if you were still in bed with this soft velvet. Need I say more?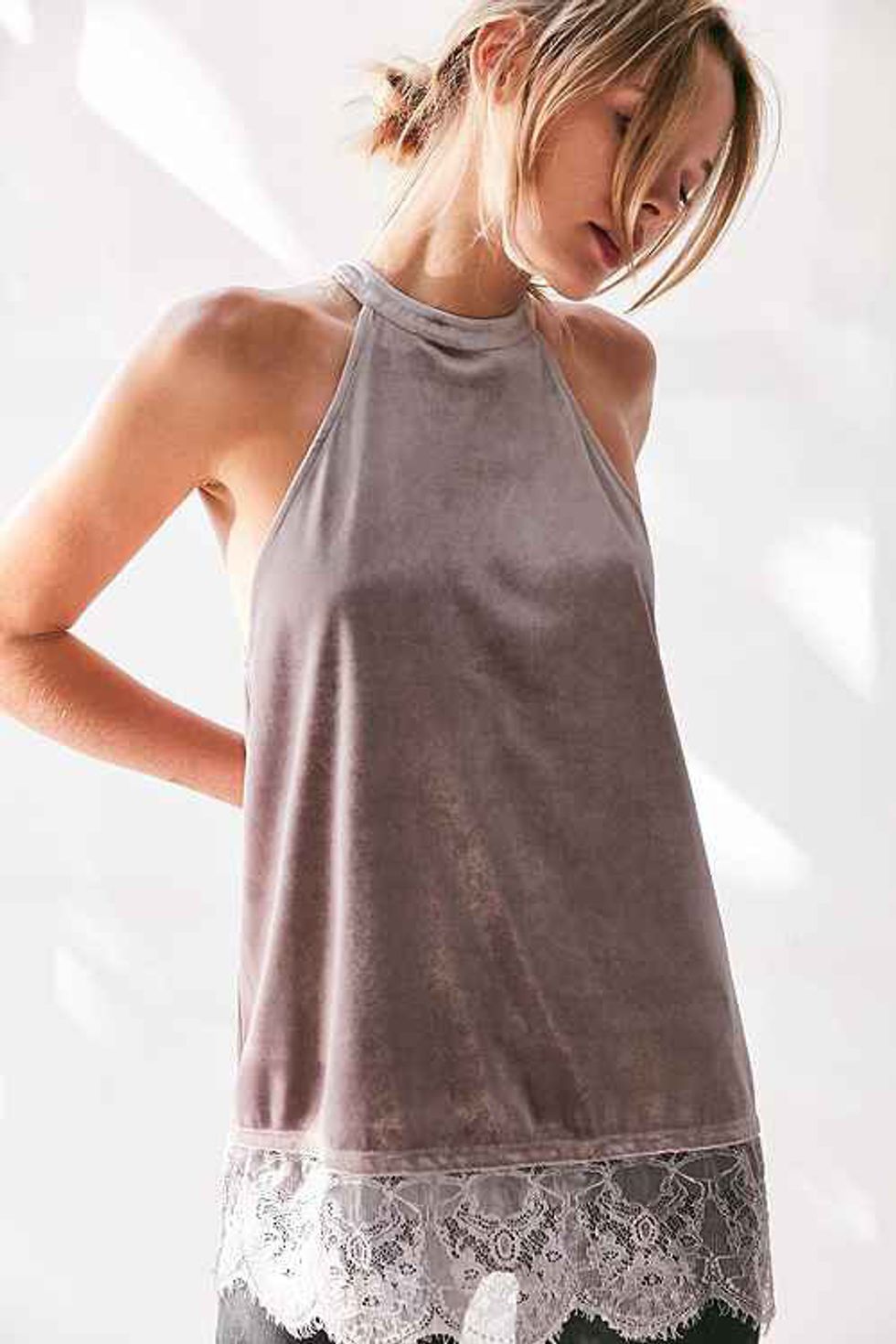 5. Pleated Cami with Ruffle Trim
So flouncy! And that cranberry shade will carry you all the way from autumn to spring!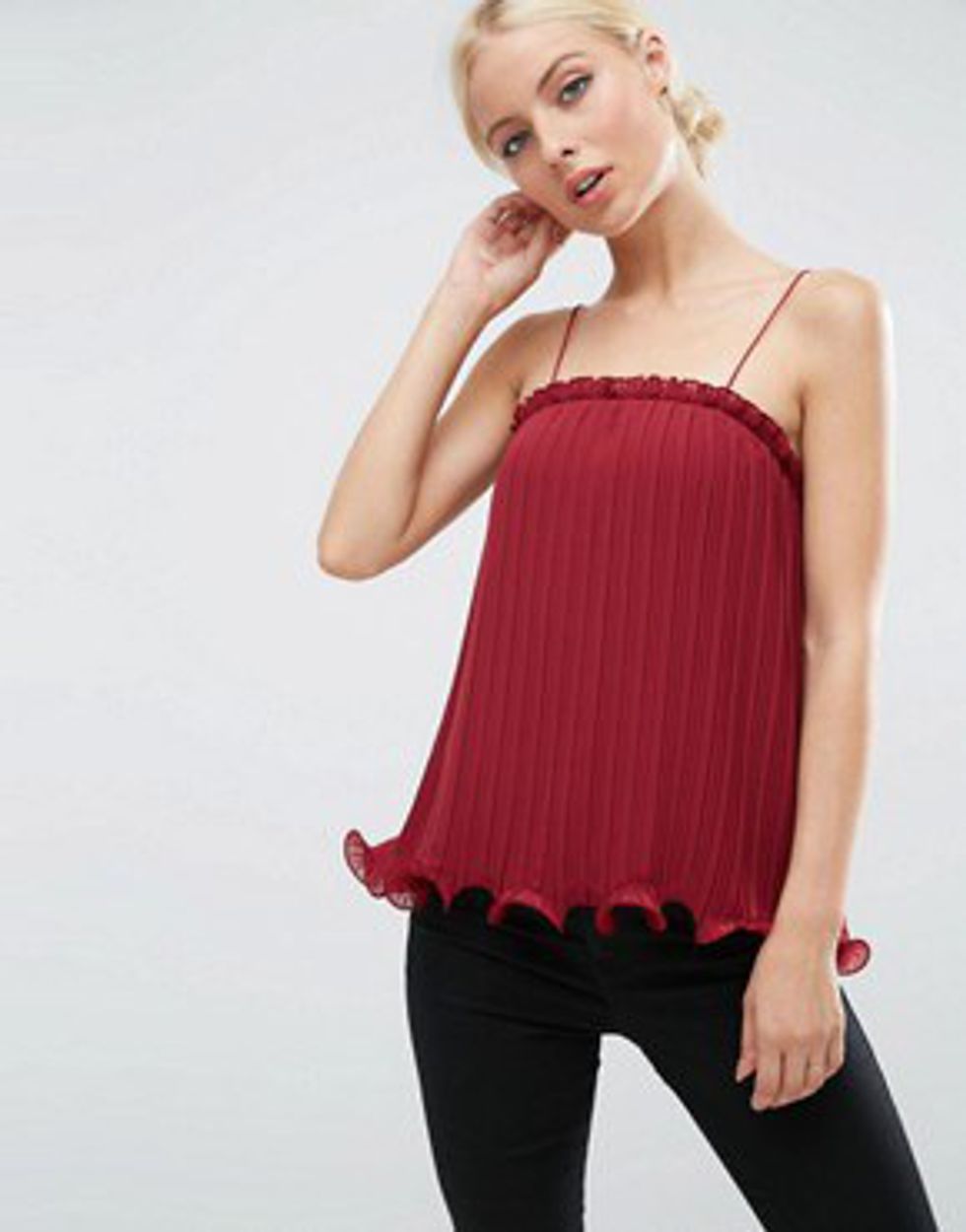 6. Sleeveless Dress
Who does lingerie inspired clothing better than a lingerie company themselves? Find this beautiful For Love & Lemons beauty below.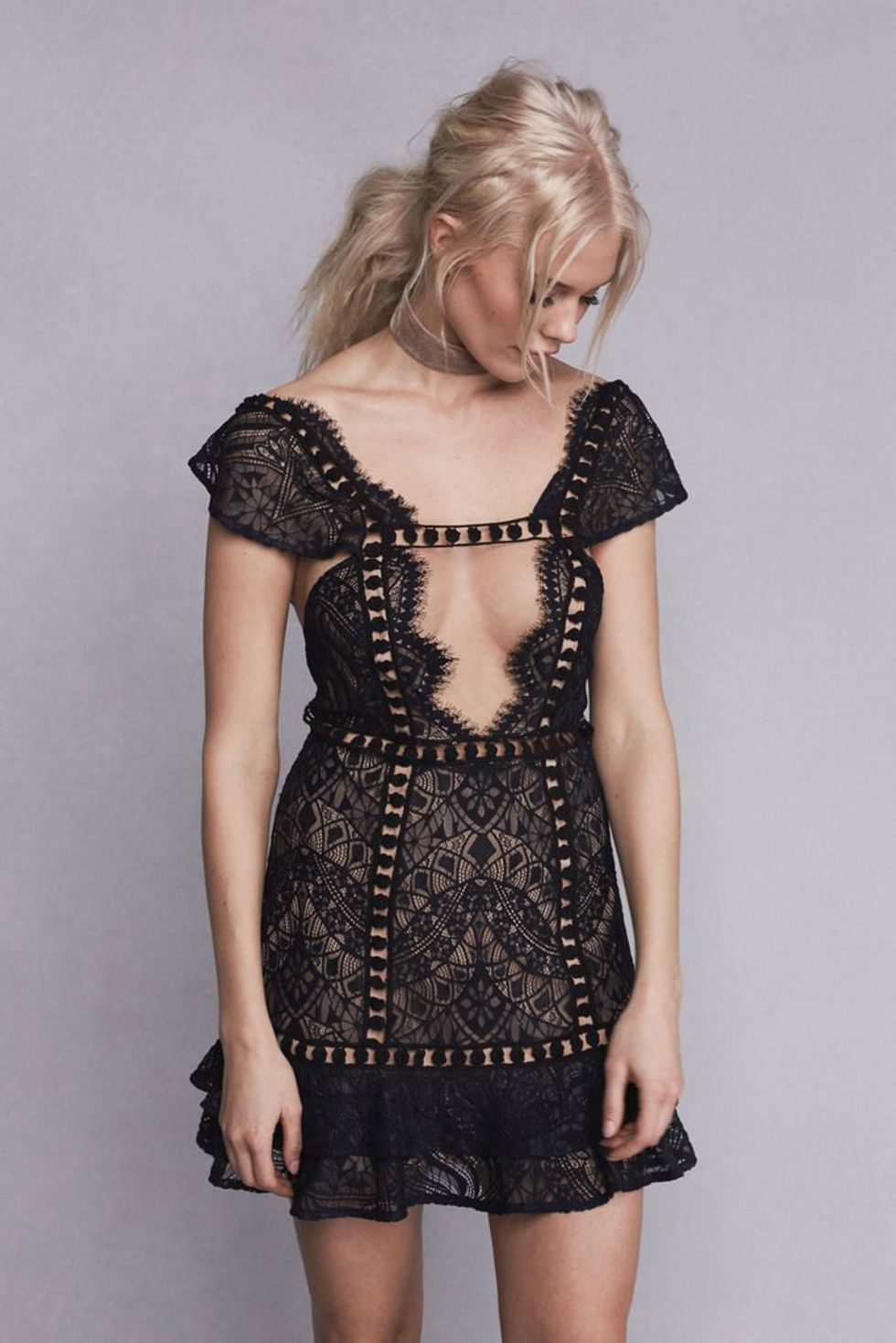 7. Lace Top with Low-Cut Back
Look at that gorgeous open back!