Scientific breakthroughs and technological innovation often precede artistic movements. Most people would agree that art and science are on opposite ends of the intellectual realm, but French artist Pierre Huyghe thinks differently. Like his unlikely predecessor Monet a century before him, both men have an empirical interest in natural phenomena. This interest into the nature of reality is a link between the different disciplines. Huyghe sees his studio not as a place of production, but instead as a lab or place of research. In the 2014 ARTnews article PIERRE HUYGHE: TRAVELER OF BOTH TIME AND SPACE, writer Andrew Russeth investigates Pierre Huyghe's unusual connections between art, science, and interest in modernist artists. He often deals with weather phenomena's, nature, and water in his installations much as the Impressionists did in their paintings.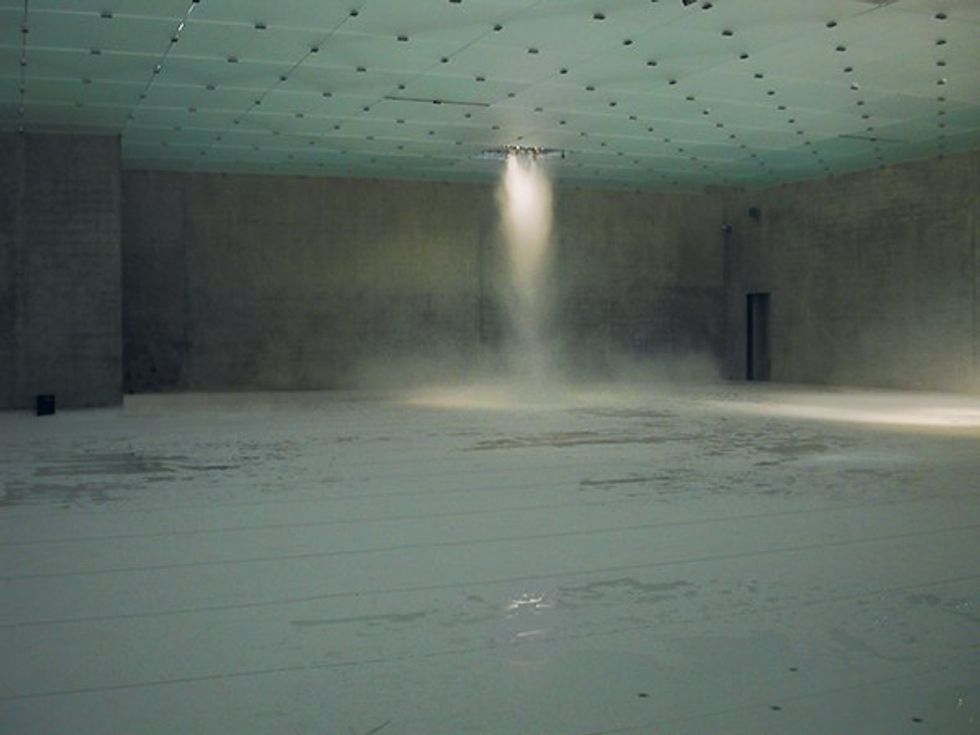 In one of his most recent pieces entitled "Nympheas Transplant (14-18)" (2014), he creates aquariums based on Monet's self-cultivated and bioengineered garden in Giverny. The aquariums contain samples of water lilies and mimic the exact conditions of Monet's lily pond in Giverny from the years 1914 to 1918. Pierre Huyghe worked closely with botanists to ensure that the lighting, temperature, humidity, and ecosystem were an exact replica of the original pond. This amount of control mimics the control Monet had over cultivating his garden to create compositions for his paintings. The aquariums often fog up which creates an effect similar to the blurring of form in an impressionistic painting. They reference the atmosphere and composition of Monet's large-scale paintings of the lily pond that he made towards the end of his life such as Les Nuages.

Both the contemporary and original pieces discuss the same subject through different aspects. Monet's work investigates the break up of light on the surface of the pond to portray the reflections of both the shore and sky even though neither one is depicted. Monet's paintings represent nature even though they are not done in plein air, but they are instead mocked up in the studio; however, this separation from direct reference allows them to become more abstract. The artificiality of the painting is echoed in Huyghe's artificial ecosystem. Monet paints the surface, while Huyghe analyzes the inner workings of the pond. These similarities can also be seen in the rest of Huyghe's work. His interest in weather phenomena was shared by the impressionists as well. They created paintings that gave the idea of cold snowy days, wet rainy streets, and warm sunny days. Huyghe's work mimics weather effects in indoor spaces for people to experience first hand.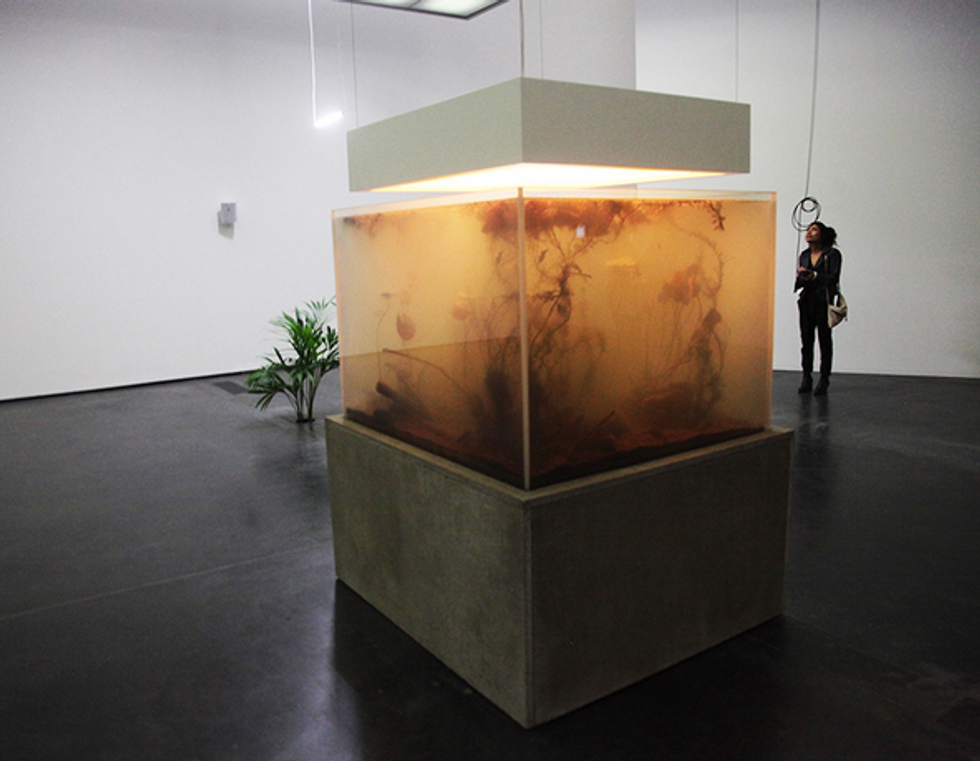 The connections between art and science are undeniable. Pierre Huyghe has successfully used Monet as inspiration for his radically different work, and both men's pieces move beyond the ideals of art for their own century. Monet's large canvases move farther into abstraction while Huyghe's work verges on scientific experimentation.