If you haven't already noticed "Degrassi: Next Class" floating around your Netflix account, I'm about to give you several reasons why this show is a definite must watch.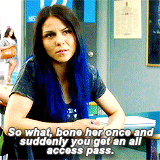 1. It addresses mental health issues.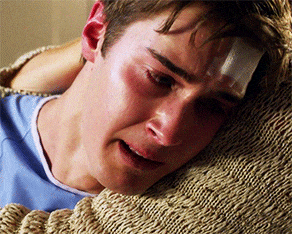 Despite 2.8 million teens between the age 12-17 suffering from at least one major depressive disorder, the amount of characters in high school dramas who are shown to deal with some kind of mental health disorder are extremely rare. If you are going to make a teen drama, it's important to show what actual teenagers are going through. No teen is clean cut and perfect.
2. It talks about racism and micro-agression.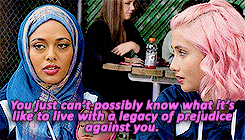 Most students of color have experienced some type of racism and micro-agression in their high school career. From compliments like, "You're so articulate," and, "I don't even see you as a Black/Arabic/Hispanic/ETC. person," to more severe incidences of racism. The characters of Degrassi are just the same. Not only do they address these subjects, but they show different ways to address these situations, and how to effectively deal with them. It's rare you hear about white privilege, blacklivesmatter, and cultural appropriation being talked about in a mainstream drama.

3. The cast is diverse.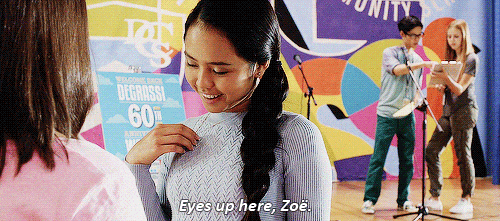 It's always refreshing seeing shows where the casts aren't whitewashed. There are so many different cultures being represented in the cast, and I love it. But this isn't the only way the characters are diverse -- the characters are diverse when it comes to sexuality, as well. Not all the characters are straight, and they aren't all gay either -- several of the characters are even hinted at being bisexual. Next season, they've even hinted at having a refugee character join the main cast. How incredible is that?
4. It isn't your cliche, corny, teenage drama.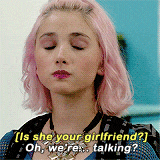 They're messy, they're confused, and they're always saying something wrong. That's what makes them so appealing to watch -- they're nowhere near perfect, just like actual teenagers. They're relatable. You feel for them. You cry with them. They're addicted to their phones -- just like you and I. They're dealing with sex, drugs, and alcohol -- and the many difficulties that come with it. It also helps that they look like actual high schoolers. "Degrassi: Next Class" talks about the hard stuff that no one really wants to talk about, but desperately needs to be. And that's why I'm absolutely here for it.