Arakawa Under the Bridge was released in 2010. Simply put, it is an eccentric sort of comedy. I like eccentric anime; it's the main reason that Arakawa stands out from the crowd. Most anime have some sort of school setting—with its different clubs and sports teams, the slice-of-life elements, maybe a splash of romance added into the mix. If it's not set in a school, then it's probably set in a fantasy world where everyone has supernatural powers. Arakawa takes it another step further, straying away from those cliches and transforming itself until its whole premise is all about its absurdities.
Our main protagonist, Kou Ichinomiya is the son of a wealthy family, perfect in just about every way. His family follows a strict rule of never being indebted to anyone, thus Kou's complete independence and confidence. Then one day, he nearly loses his life after being pranked by a bunch of kids and he is saved by a young woman named Nino. Mortified that he is suddenly indebted to this mysterious woman, Kou is desperate to pay her back. Nino's reply?
Kou must become her lover and live with her under the Arakawa Bridge.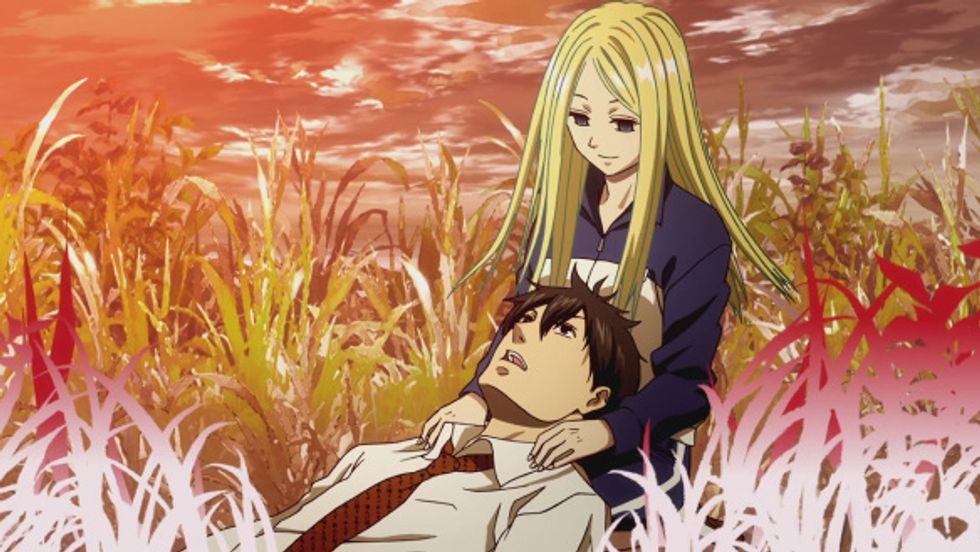 The residents that Kou meets under the bridge are certainly ones that you can't see anywhere else. You have the mayor who constantly wears a kappa costume, an ex-war war veteran who is serves as a nun, a former singer and performer who wears a bright yellow star mask, a beautiful but incredibly sadistic woman that runs a nearby farm, and more. Then there's Nino, who is supposedly an alien from Venus.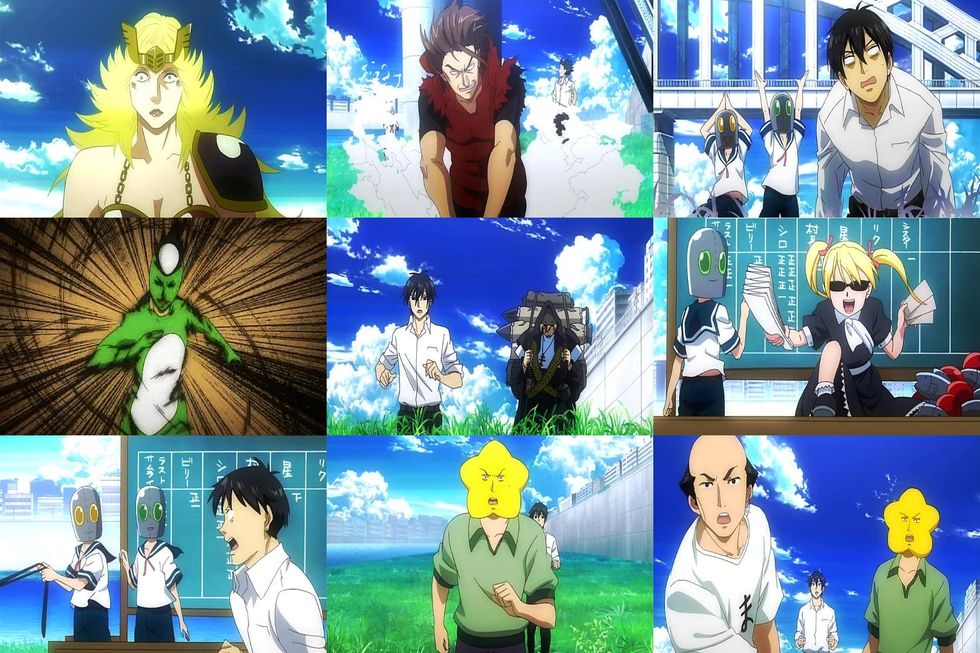 Kou plays the role of the straight man in this comedy, pointing out all the absurdities along with the viewer. The residents that live under the bridge each have something to bring to the table but that also means that none of them can live in a regular society. Kou, being the only "normal" guy around, slowly learns how to adjust to his new neighbors and his newfound lover.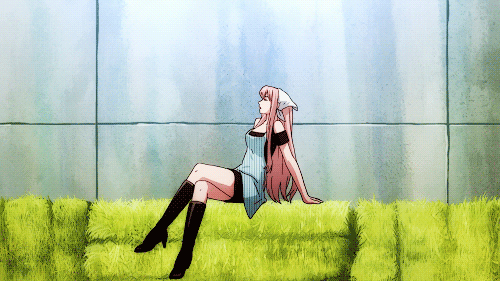 Studio SHAFT's own eccentricities really shine in Arakawa. SHAFT is infamous for their trademarks, specifically the magnificent yet physically impossible SHAFT head tilts. The anime makes full use of the fast paced cuts that add another interesting element. There's a healthy amount of references to other anime and games, which make for fun little easter eggs.
Thanks to the quirkiness of the cast, the jokes feel completely original. With the wide array of characters, the jokes never feel stale or dry. The anime depends on its comedy to carry the day. If you're looking for something plot heavy, then Arakawa Under the Bridge may not be right one for you. Character development is put off the side in favor the gags as well.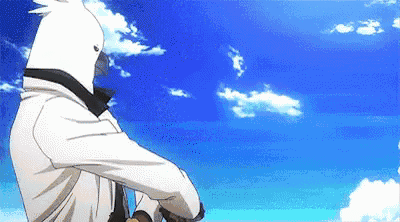 Now, the real question is if this anime is one that you will enjoy. The randomness and peculiarities can be rather off-putting and that's only amplified by the fact that SHAFT is the animation studio. Arakawa Under the Bridge is insane and imaginative, but it's one that will always keep you on your toes.