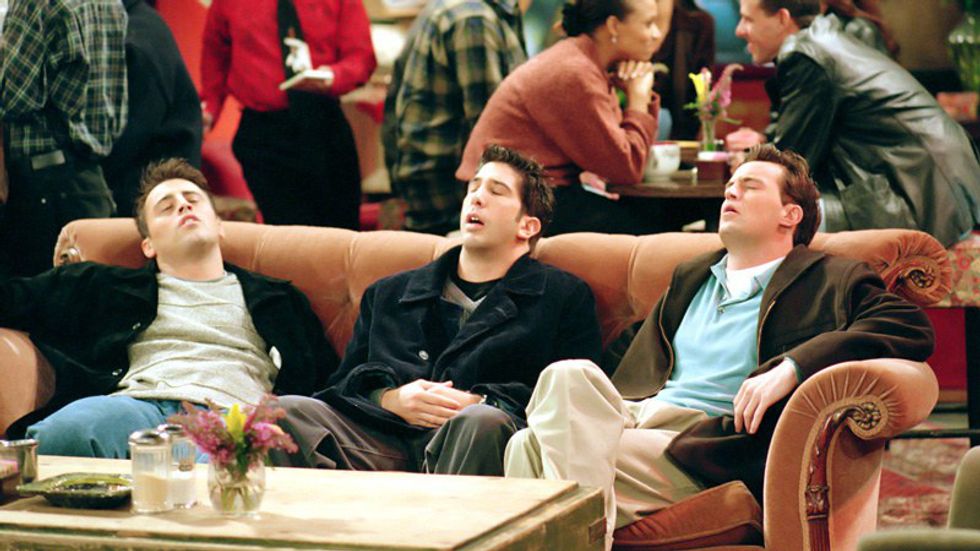 It was the day before Halloween. Everybody had their rolls in this party, one brings the booze, the other brings the food, another brings the balls for beer pong, and I had to bring the drugs. Going out to bring a quarter pound of weed and I also had to go get my costume. Having the great idea of dressing up as the "GOD" character from the movie Purge. Going into Party City slightly stoned with my sister felt like everyone was watching me; which made me laugh a lot by the way. I quickly got my mask and left the store. While this was all happening I got a text form a friend of mine (who's name I will not mention) asking me if I was ready to get fucked up. Thinking he was playing I replied with "Yea bro, let's fucking do it". Being at other parties with him I thought that he was just messing around and wasn't serious about. Then the day of the party came.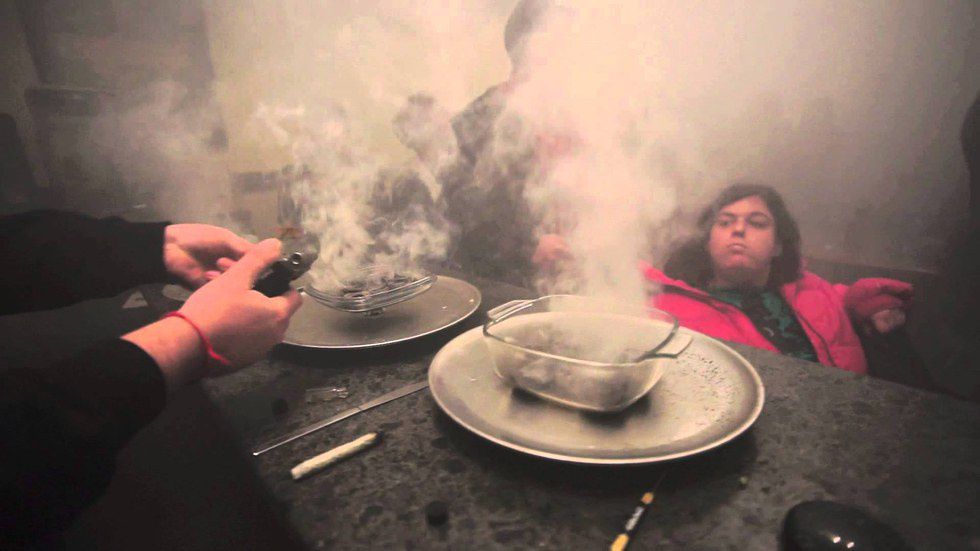 I go over to pick up my sister and her roommate to head over to the party but first we go to the liquor store. I'm wearing my mask and a long ass spring hoodie; which if you didn't know looks a really long and thin coat with an oversized hood. Wearing all black and smelling a bit like that 'dirty broccoli' the clerk probably though that I was going to rob the place. After I finished scaring the living hell out of the cashier, we start heading over the party. We get there and we're the first few. The first thing I do when get there is raid all of the food on the counter. As I head there to get the food I notice that my Friend is there and has a beer with him. He calls my name and walks up to me asking me if going to drink. I say "No" which was a deadass lie, I'm not going to a party and not drink, that's crazy. A few minutes' pass and more people come show up. The more people come in the more Jell-O shots I'm taking. Everything is going great, but I haven't talked to my Friend in a while so I go to the couch and talk to him. At the same time a girl walks in and I'm telling myself "THAT ass is mine for the night". I get her to come over and we start talking, drinking a bottle of Bacardi and more Jell-O shots. At this point I notice that my Friend is getting a bit tipsy and I found it a bit funny. He asks me to go get him a Monster real quick so I get up to get it. As I do this, the girl (that's about to get it after this party) tries to stop me and says that mixing these drinks together causes the same effect as cocaine to the brain. Me, thinking that she's just drunk I'm not paying that much attention to it and say that its fine and that there is nothing to worry about. My Friend starts drinking and I go and drink with the girl, more shots, more Bacardi, more Jamaican Rum. I leave with her to hot box a room, but once the weed starts moving so do the stoners.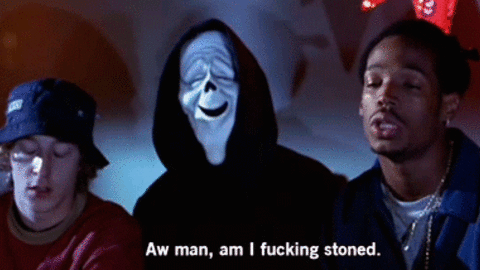 About 10-15 minutes' pass and thanks to the cock blockers I couldn't pull a move (but I'm still getting it though) and my friend is completely gone. I sit down to think about where he could have gone but then I stand up and all of the alcohol and weed hits me at once. The music gets louder, my movements get slower, my vision is blurry and my smile reaches my ears, I've never been so hungry in my life and buzzed at the same time. It was great, I loved it, I'm feeling like Jesus. My Friend in the other hand was completely gone and wasted. He was walking around screaming, drinking all of the alcohol, stumbling everywhere. Because of this I thought it was a bad idea to let him drink, I just thought he was going to get tipsy, but instead got drunk. I dragged him to the room and hot box it and calm him down, but instead he got crossed and fucked up. The man loses his pants somehow and keeps finding bottles even though they are all gone. While this is happening I notice that the room is empty so take the girl with me and take over the bed. When I tell you shit was about to get real, I mean it, it was gonna get serious all over that mattress. As soon as I get ready to pull a move and I know for a fact that she feeling it too. I close in and BOOM! My Friend comes barging in screaming and saying that he wants to sleep with her and then passes out on the bed. Then my sister comes in and she too, passes out on the bed. After all of that shit happened, she completely lost the mood and started looking for her friend since she was the one that brought her to the party. At the end of the day, my Friend is passed out, his car got towed, I didn't get shit, and I got to drive drunk home. So it was an ok party with a lot of good laughs, but I didn't get any of that ass; I'm still feeling like Jesus, time to get to heaven again.
[rebelmouse-proxy-image https://media.rbl.ms/image?u=%2Ffiles%2F2016%2F11%2F07%2F636141444533087085561694597_200_s.gif&ho=https%3A%2F%2Faz616578.vo.msecnd.net&s=547&h=28bf80a772367f7620722124781c43af64b0a0cf9a1844eb26531dc9c340d63e&size=980x&c=2985513287 crop_info="%7B%22image%22%3A%20%22https%3A//media.rbl.ms/image%3Fu%3D%252Ffiles%252F2016%252F11%252F07%252F636141444533087085561694597_200_s.gif%26ho%3Dhttps%253A%252F%252Faz616578.vo.msecnd.net%26s%3D547%26h%3D28bf80a772367f7620722124781c43af64b0a0cf9a1844eb26531dc9c340d63e%26size%3D980x%26c%3D2985513287%22%7D" expand=1]