"I swear, I left him right here." -Loki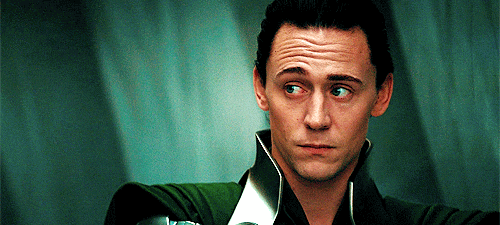 Poor Loki. He tried.
"I'm made of rocks, as you can see, but don't let that intimidate you. You don't need to be afraid, unless you're made of scissors!" -Korg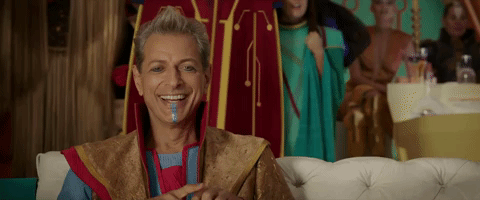 This was possibly the best character introduction in MCU history.
"Bye bye." -Doctor Strange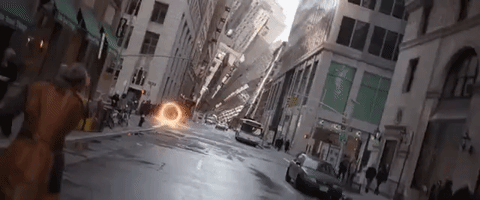 I love how Loki thinks he's going to go at it with this guy, but Steve isn't even gonna deal with that.
"I'm not doing 'Get Help'."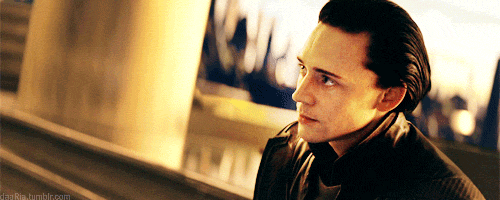 I'm not sure which is funnier, the fact that they even use "Get Help" as a tactic, or the fact that Loki thought Thor would want to use it against the goddess of death.
"But Hulk like real fire. Like... raging fire. Thor like smoldering fire." -Hulk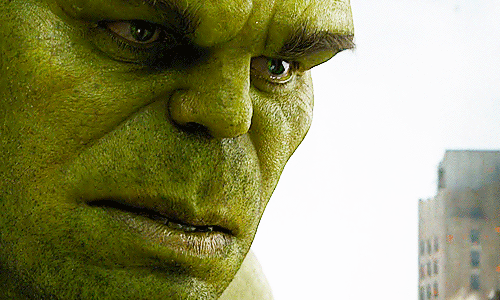 At first I wasn't sure how I felt about Hulk's sudden speech ability. But now I fully appreciate it.
"Well, I tried to start a revolution, but I didn't print enough pamphlets..." -Korg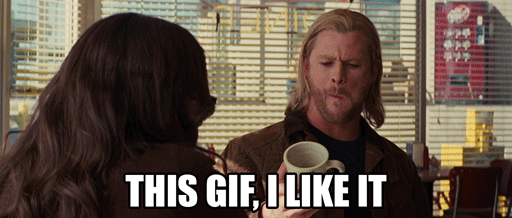 Poor Korg. I mean, he doesn't exactly an imposing personality, though.
"I have been falling for thirty minutes!" -Loki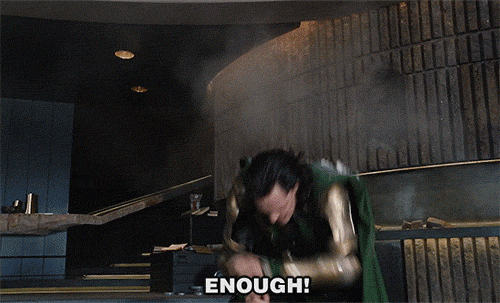 Salty Loki is the Loki we've all been waiting for.
"No, I won. Easily." -Thor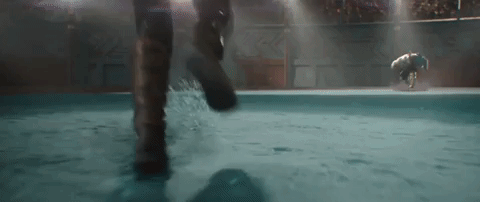 Bruce: That doesn't sound right... Thor: Well, it's true!
"Hey man, I'm Korg. We're gonna get out of here. Wanna come?" -Korg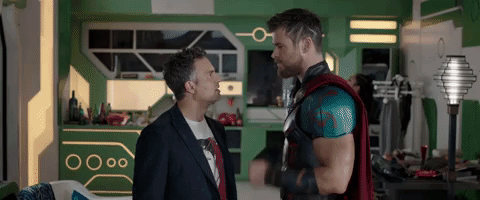 Totally the chilliest revolution ever.
"Welcome, Strongest Avenger." -Quinjet Computer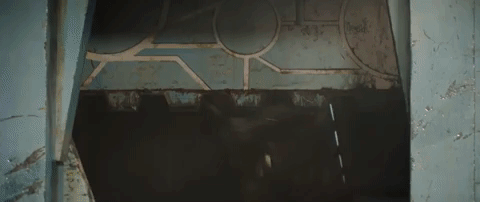 Thor's continual denial of Hulk's dominance is quite entertaining.
"YES! That's what it feels like!" -Loki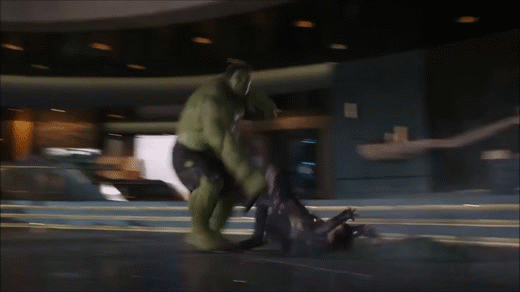 Sometimes karma tastes sweet. Especially if you've been Hulk-smashed.
"He's a friend from work!" -Thor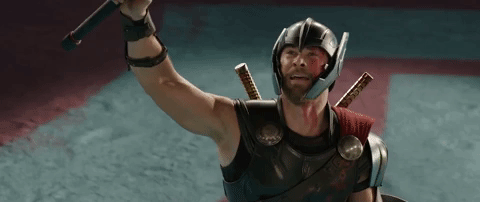 Followed by: "You're embarrassing me! I told them we're friends!"
"I call them Des and Troy. When they're together, they destroy." -Skurge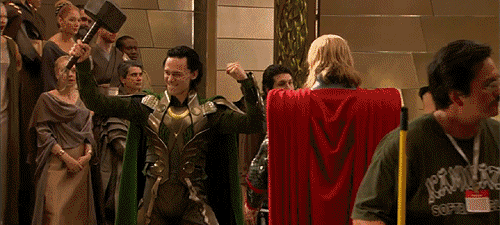 It was the pun I should have been expecting.
"I have to get off this planet." -Loki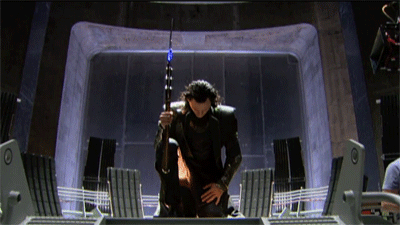 The last time poor Loki saw the Hulk, he was smashed into the floor.
"Yeah, it's called the... Revengers!" -Thor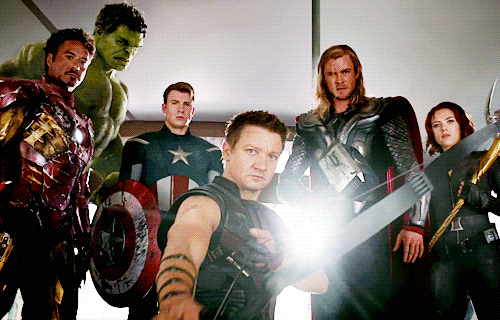 Thor is so creative.
"Please, kind sir. Please don't cut my hair." -Thor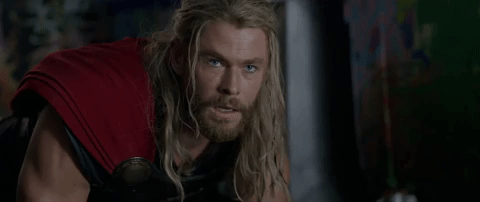 How to make Thor whimper like a puppy: give Stan Lee giant spinning scissors and allow him to cut Thor's hair.
"Goodbye, New Doug!" -Korg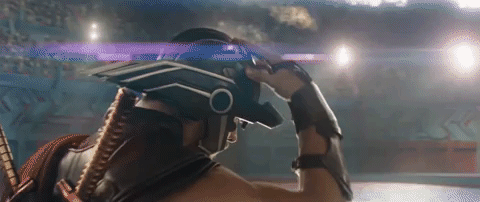 I quite enjoy watching Thor get taken down a notch by everyone's lack of confidence in him.
"There was one time my brother transformed himself into a snake because he knows how much I like snakes, and so I picked the snake up to admire it, but then he turned back and went 'AAHH! It's me!' And then he stabbed me." -Thor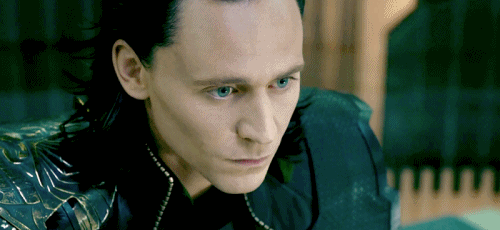 I laugh because this is absolutely something Loki would have done.
"No, I don't have a phone but you could have sent me an electronic letter. It's called an email." -Thor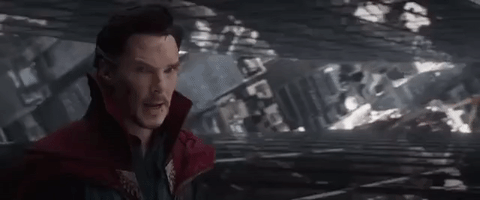 Doctor Strange: Yeah. Do you have a computer? Thor: No. What for?
"Because that's what heroes do." -Thor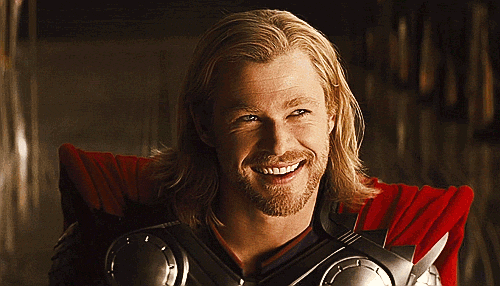 It's so Thor: he sounds like total jock, but he knows everyone loves him anyway.