In the contest of best nuggets, Chick-fil-A comes out way above the rest. I'm sorry if you disagree with me, but I'm even more sorry that your taste in nugs is subpar. When this wonderful restaurant closes its doors on Sunday so that its employees can spend the day with their families, tears are shed even though we understand why this must happen.
1. You don't get Sunday morning Chick-n-Minis.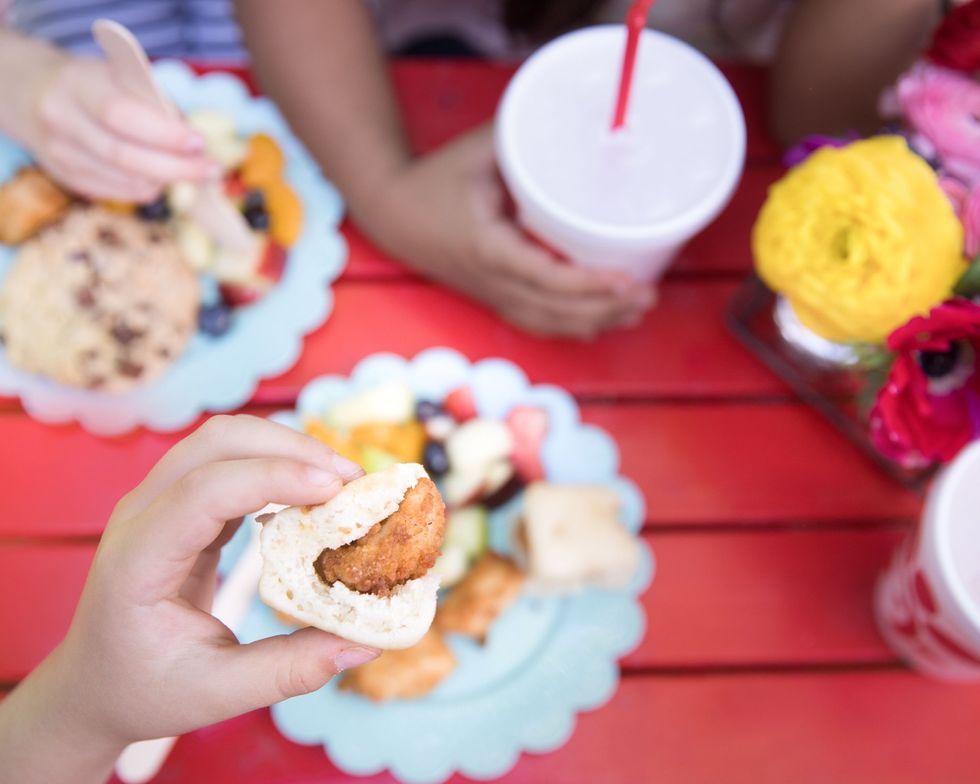 Chick-n-Minis literally fuel my existence and make days livable. Sundays are usually my only day off, and I want nothing more than to roll out of bed and eat some nugs wrapped in bread with that sweet honey glaze.
2. When you drive by one after church.
You know that they have a good reason for being closed. You know that they are doing good. But doesn't having Chick-fil-A after church just sound heavenly? I guess the world will never know.
3. Getting into a drive thru of a Chick-fil-A before realizing what day it is.
You know people are driving by shedding a tear for you as you slowly drive away from the building after realizing what day it is. It was a long week last week, and you're starting this one out on a rough note too.
4. Getting other mediocre fast food while thinking about Chick-fil-A like...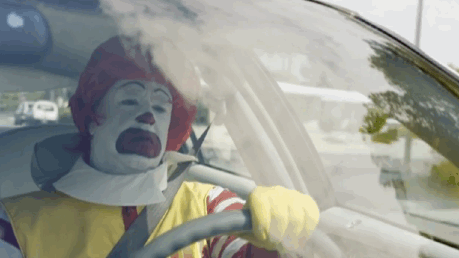 Giphy
When you know that Chick-fil-A beats all, it can be hard to go through the line at McDonald's and settle for their chicken nugs when you know the real deal (sorry McDs, but you know it's true).
5. Pour one out for all the nugs unsold.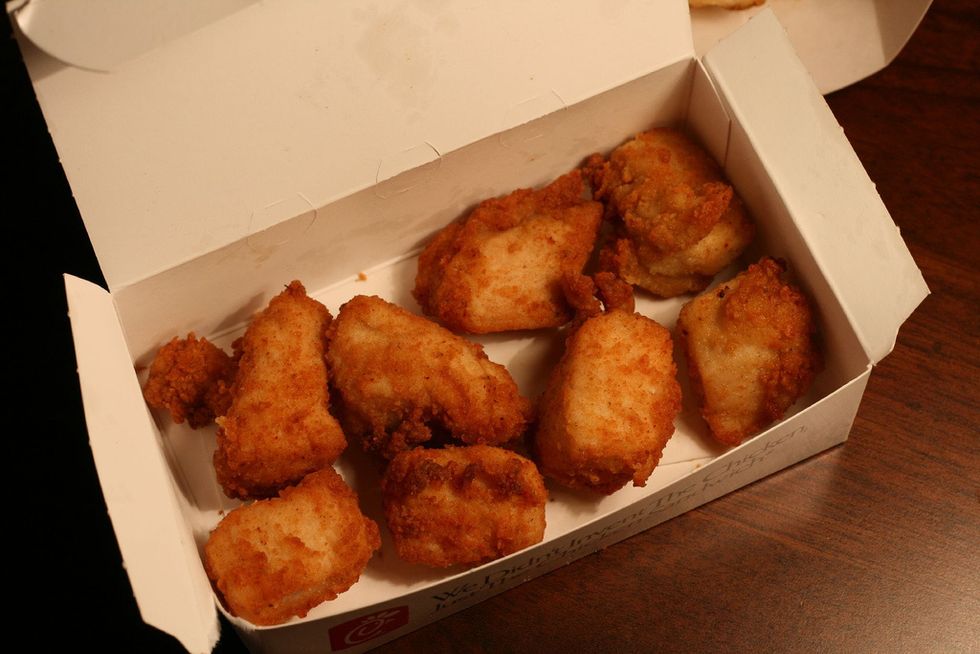 Look at these beauts
Just think about all the nugs that are just waiting to be sold to a worthy guest only to be disappointed to have to wait one more day to be devoured.
6. When Sunday is the day you crave Chick-fil-A the most.
I don't have the exact statistics for it, but I believe that on Sunday people are at least 50 times more likely to think about Chick-fil-A than on any other day. I'm no mathematician, but this seems mostly accurate.
7. Not being able to get milkshakes.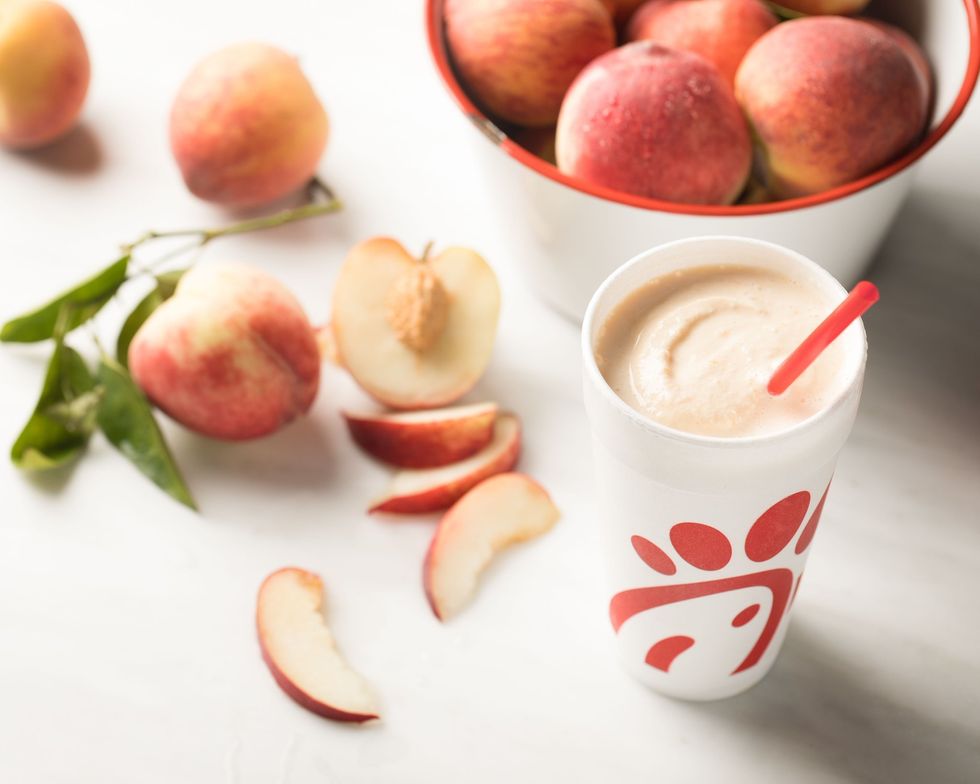 These milkshakes are underrated and not as well-known as they should be. Sunday means you have one less day during the week to enjoy their delicious and filling milkshakes. (Side note: Don't forget to run and get the peach milkshake before summer is over!!!)
8. You can't start your week off on the upswing.
With Chick-Fil-A being closed, your week is automatically knocked down a couple notches as you cannot properly prepare for Monday.
9. Reheated Chick-fil-A is just not the same.
Yeah, I've been told to order twice as much food on Saturday to prepare for Sunday, but it's just not the same. The fresh smells, the delicate crunch... they're both lost when they get reheated.
10. Using Chick-fil-A sauce with anything besides Chick-fil-A food is just sad.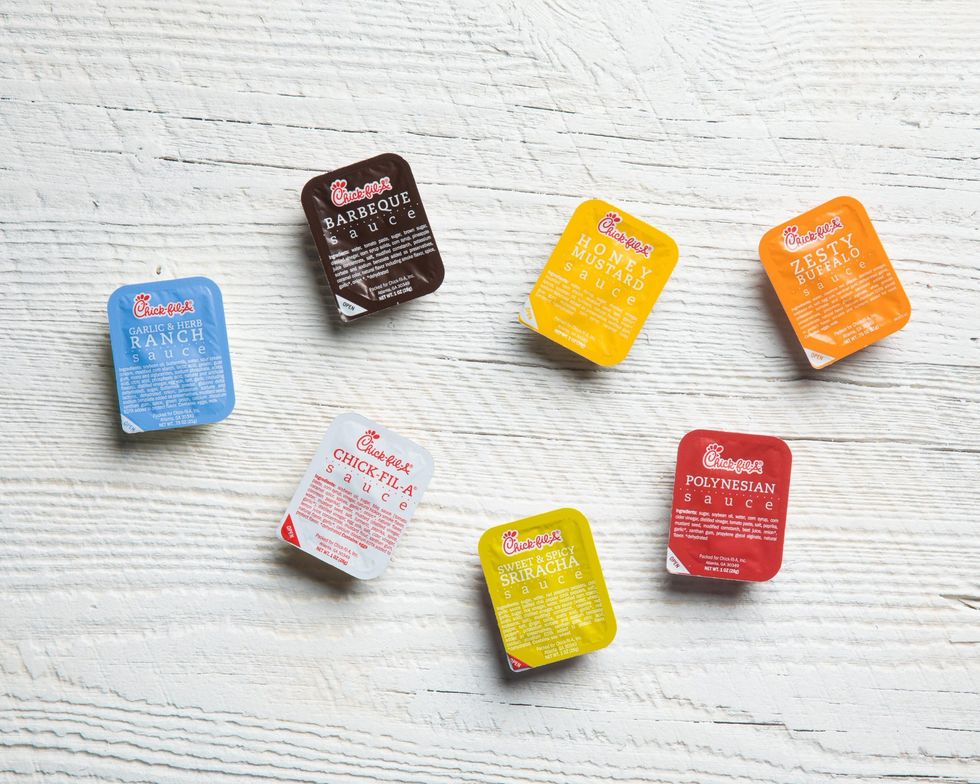 We all do it. We all stock up on Chick-fil-A sauce in order to use it on days we can't have Chick-fil-A, but we're left with a slightly empty feeling. It's not the same using the sauce without the nuggets or waffle fries.
11. You may dream of their ice dream cones, but you can't get any.
I guess you'll have to keep dreaming, kid. It's okay because you'll reach your dream eventually.
12. I'm circling back to the Chick-n-Minis because that's what hurts the most.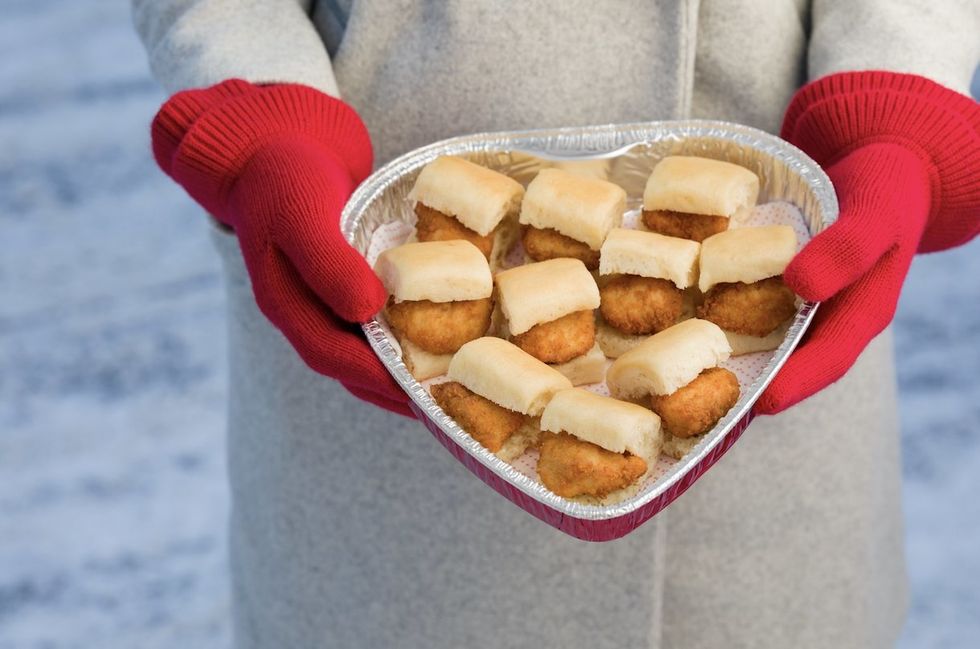 They're so close, yet so far away. Waking up and wanting to start off your day with them before realizing that you can't makes you start off on the wrong foot, and it's the worst.
Chick-fil-A, I understand that you have legit reasons to be closed on Sundays, and I respect you. But also, why do you want us to hurt without you?