We've been taught from such a young age that our looks and our roles define us. It is all over the media, it is in the majority of the conversations we hear and it is ingrained in our minds.
We don't even realize the messages we are recieving half the time. It starts when we are young, and it becomes a part of our thinking; it becomes this part of us that we are always fighting against. Because no matter how many times we tell ourselves we are loved and good enough, the lies will seem to double up—lies
that we need to change and hide who we are.
It was brought up in one of my classes recently that in many hollywood films and shows, women have roles that honestly provide little to nothing to the storyline. Many women are shown but have no lines at all.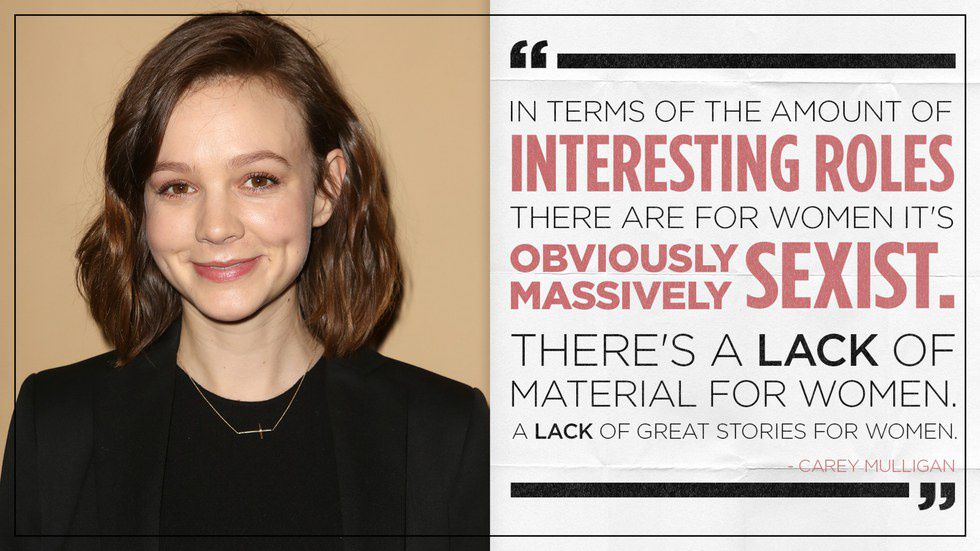 Many actresses have spoken out about this problem. They have this talent which they are not always given the opportunity to share to their full potential. Actresses like Sandra Bullock, Amy Adams, and Helena Bonham Carter have spoken out, saying certain (limiting) roles they have been offered resulted in them feeling less valued in the industry.
I can honestly say that I understand how they could feel this way. I've often found myself quite uncomfortable going to the movies because of the way women are portrayed; it seems to speak that our bodies are the only thing to be noticed, not our voices and cares and passions.
This also goes along with all the gender pay gap news we have been hearing so much about; Many of the afore-mentioned actresses have spoken out about being paid significantly less, too.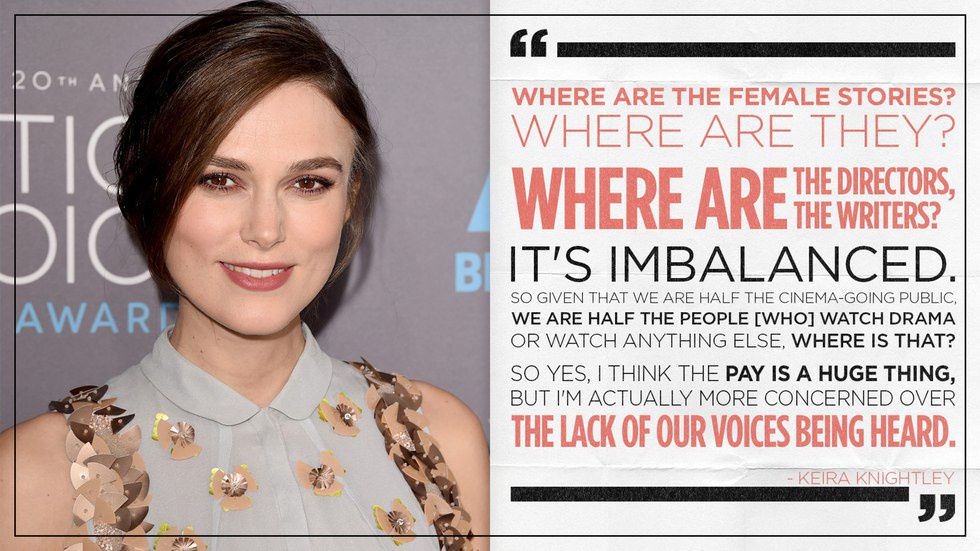 Although I know that money does not determine a person's worth and this isn't the most pressing issue on my heart, it does affect me. Because this says something about how a woman's value is viewed in the workplace and in society. This says something about what our generation believes about me and other women.
There have been times when I have definitely felt like my worth was lesser. I felt like I had to change and fit into certain standards in order to be accepted; and even then, the messages still seemed to speak, "it's not enough". At one point, I didn't feel like I could just be myself and I definitely didn't feel like I could speak up.
Now, I don't know about you, but I believe that since my Creator formed me so carefully and so uniquely and placed me right where I am, there must be a reason. I must have value and I must have something to say. I must have something to give, something to add, something to share.
We all have something beautiful to add to this world. We were given a voice and an amazing mind for a reason. Please, let's not tell each other differently.
The lie that we are not as important or as interesting must be silenced. The lie that our bodies and our "put-togetherness" defines us needs to stop. We hold ourselves to an impossibly high standard, and we forget to let ourselves live in the grace that we have already been given.
As a Christian woman striving to trust in and embrace who God says I am, the one thing that truly drowns out the voices that say "you aren't enough," is reading His words--hearing His voice. His words overshadow any other, a million times a million. What this world has to say about me doesn't matter in light of what He has already said, from the very beginning. He has spoken: I am loved and forgiven and wonderfully made. He says, because of grace, I can be brave and I can speak.
Experiencing my Father's joy in me is greater than the fleeting happiness of feeling like I'm "something" to this world, because I know that doesn't even compare to who I am to Christ. I am His daughter, who He embraced death for and rose again, showing me that I too, can. This is who I am.
I'll end with this:
"We are his workmanship, created in Christ Jesus for good works, which God prepared beforehand, that we should walk in them." Ephesians 2:10