Because Purdue University is located in Indiana, the campus experiences many seasonal changes. One thing is for certain, no matter the month the views are always beautiful. The photos below are meant to represent each month of the year in Boilermaker territory.
January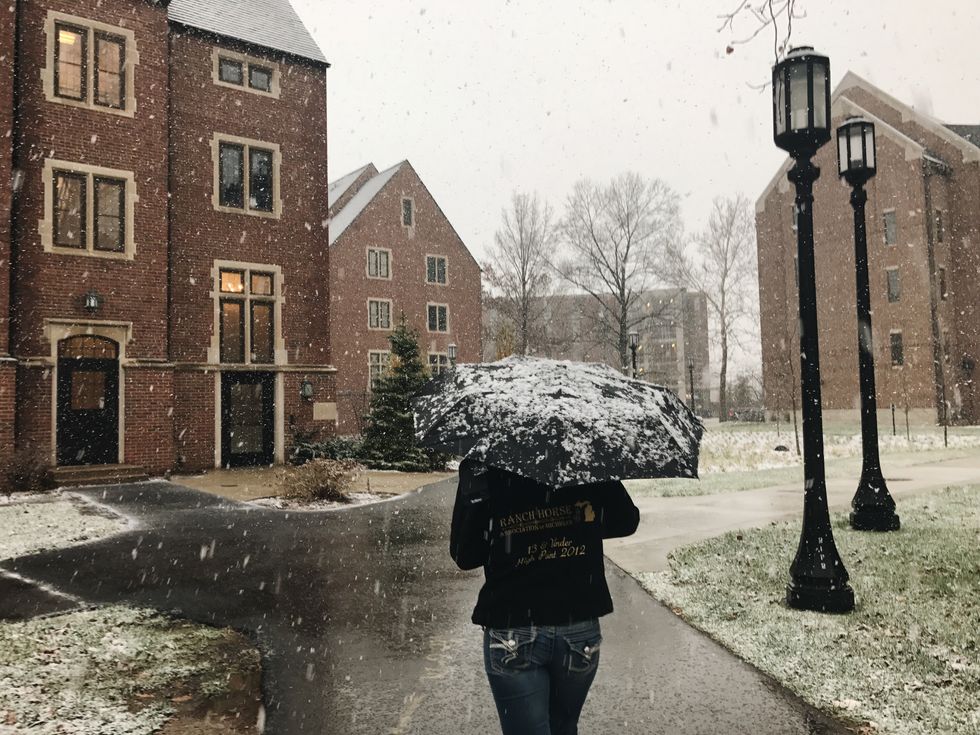 Large snowflakes are peaceful when the sidewalks are not slick.
February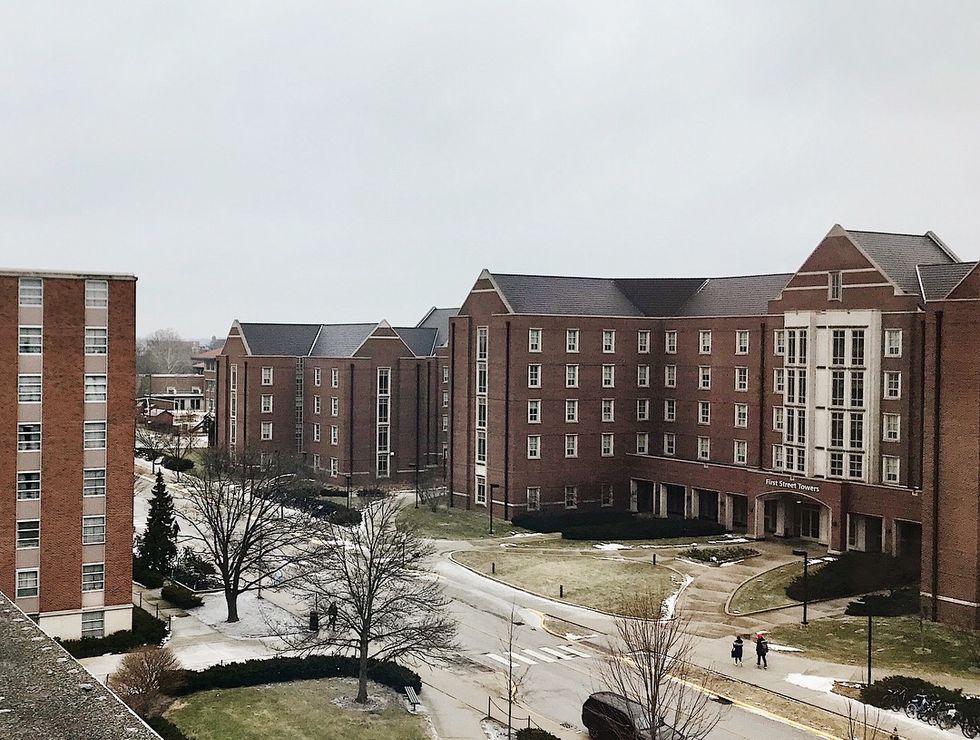 Overcast views create a moody view from the top floor of a residence hall.
March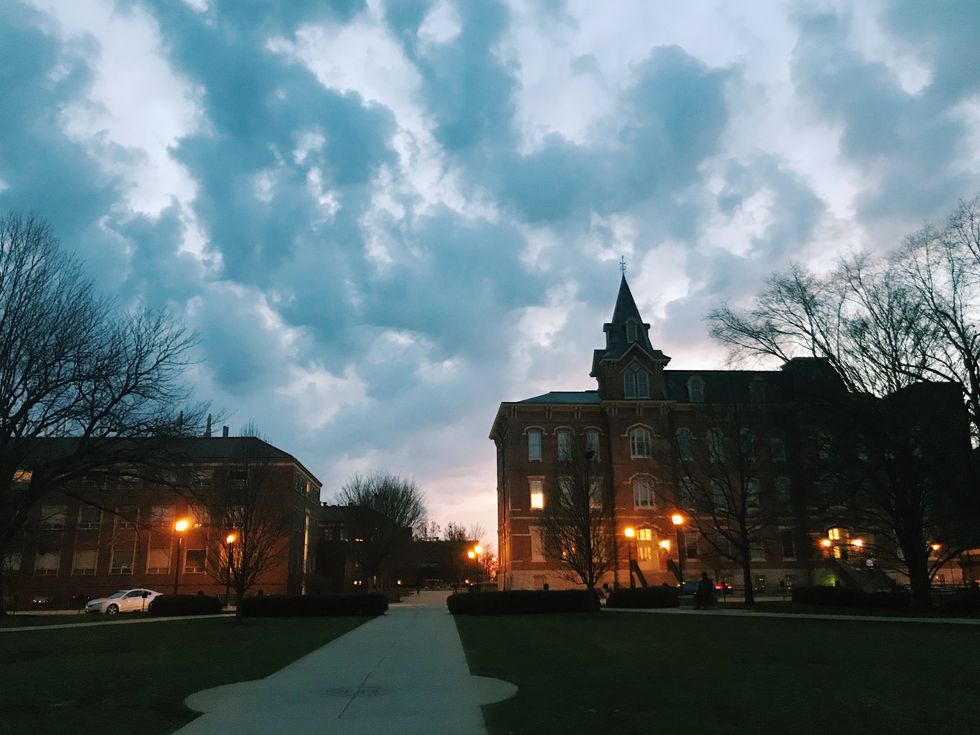 The Hello Walk is a serene view at dusk.
April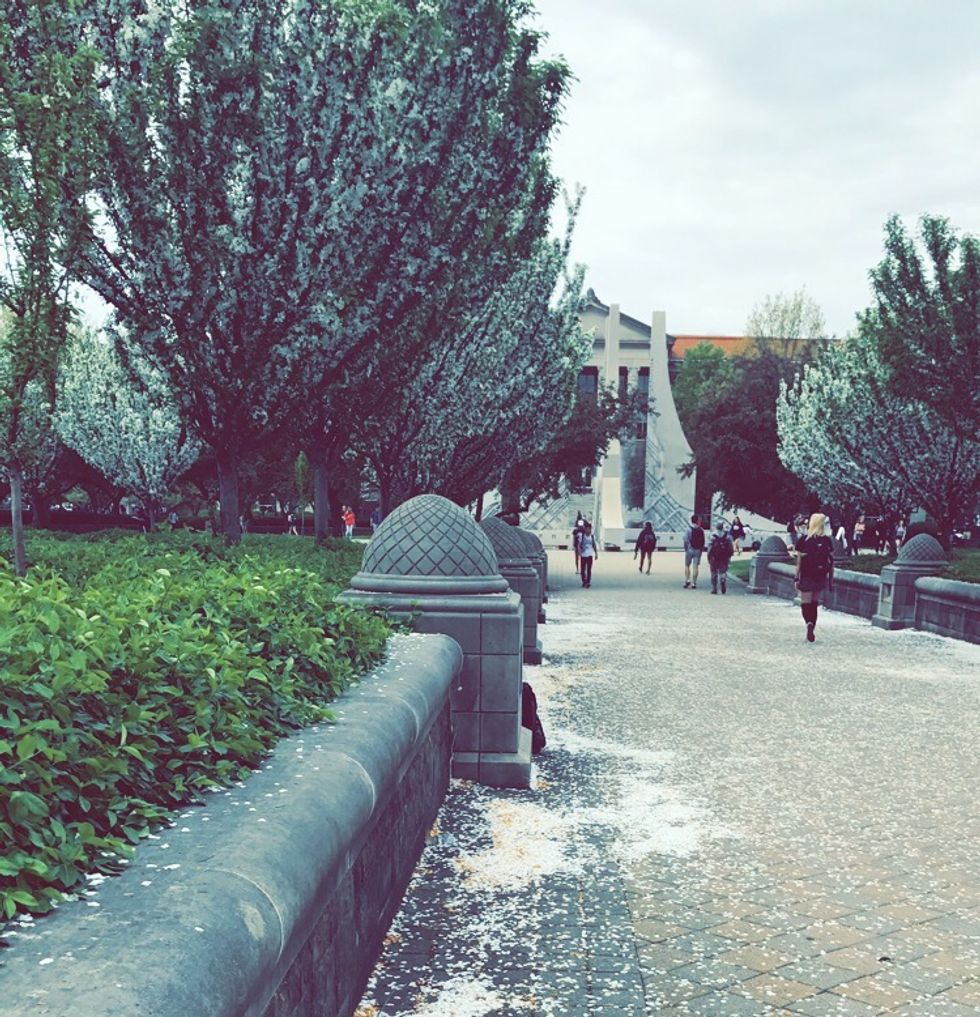 The white flowered trees blossom to surround the Engineering Fountain.
May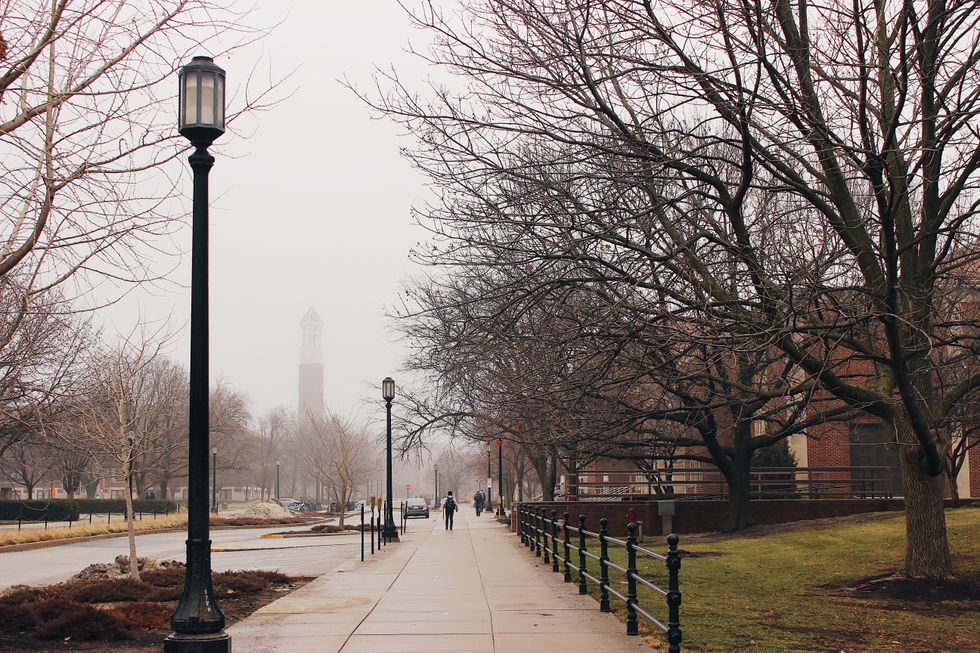 The campus is coated in fog and mist after a humid day.
June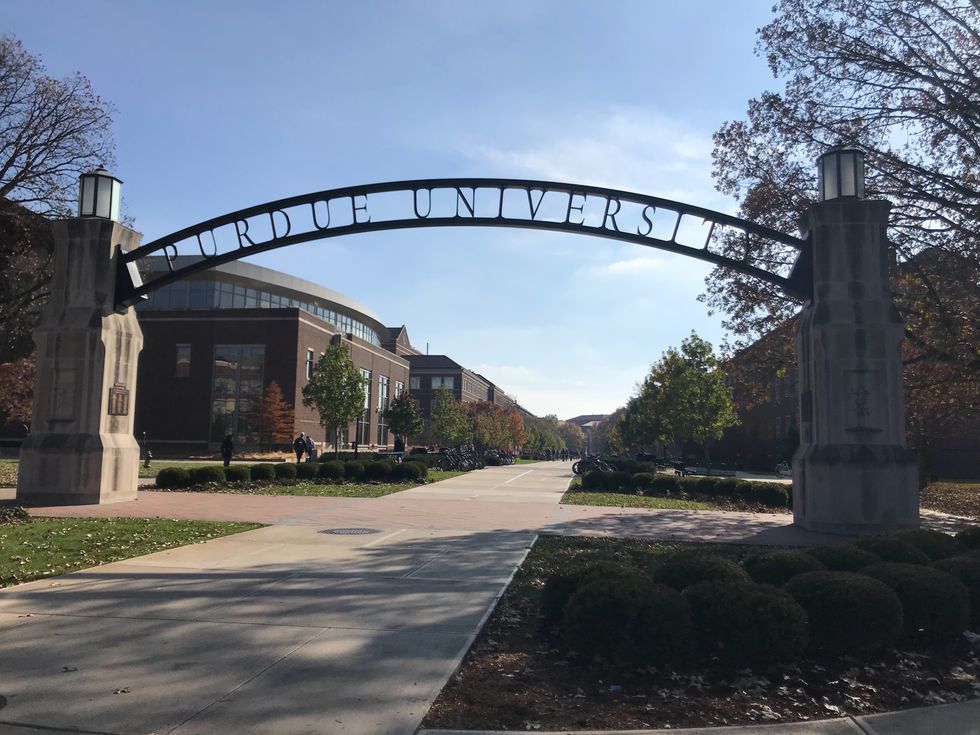 The arch casts magnificent shadows during any time of the day.
July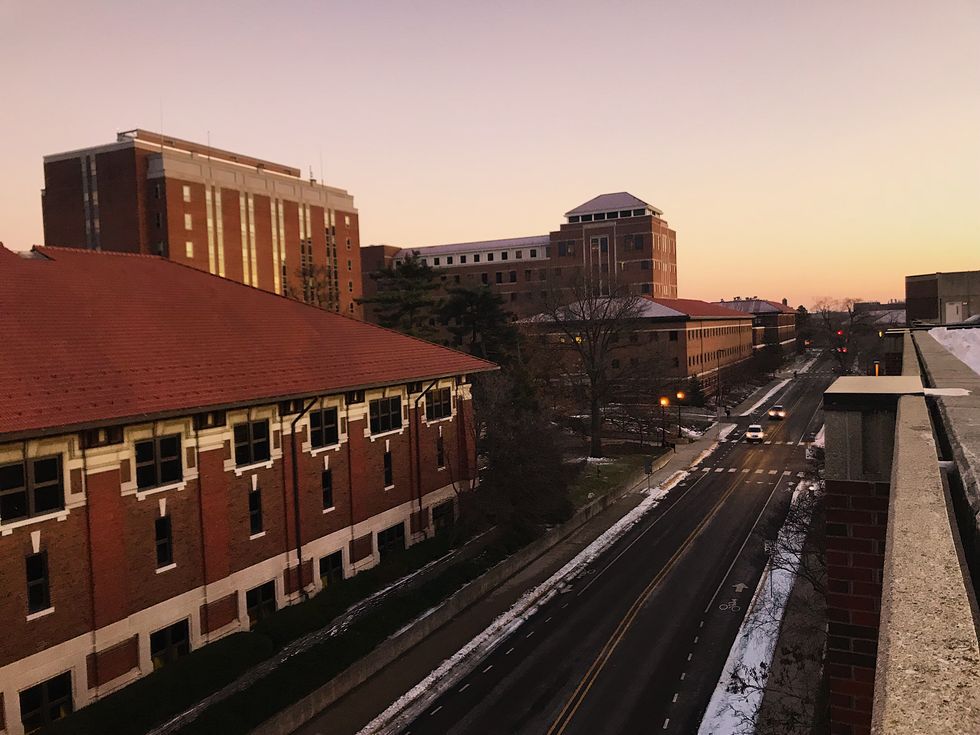 The sunset glows down University Street from the top of Grant Street parking garage.
August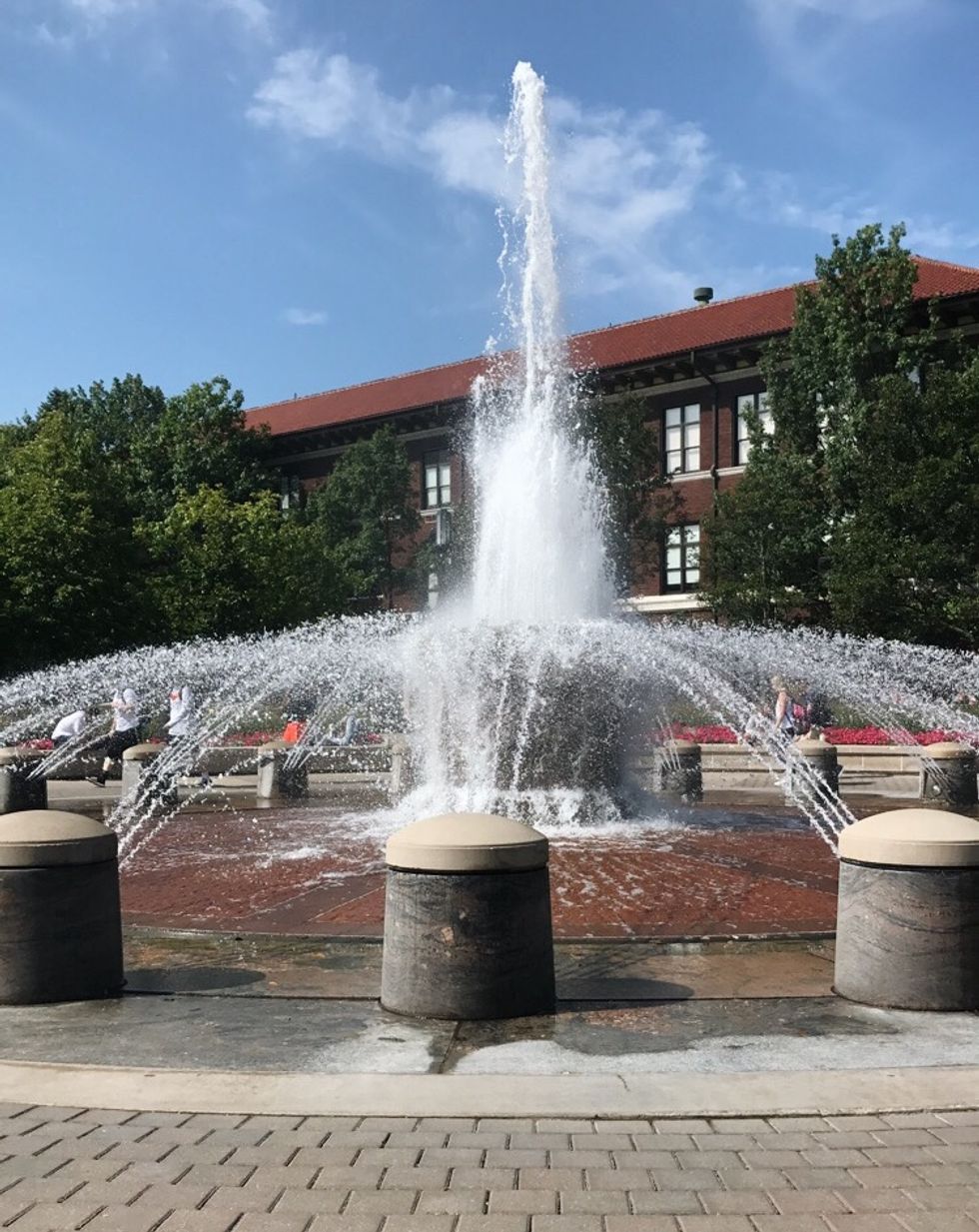 Students or little kids can play in Loeb Fountain during a hot day.
September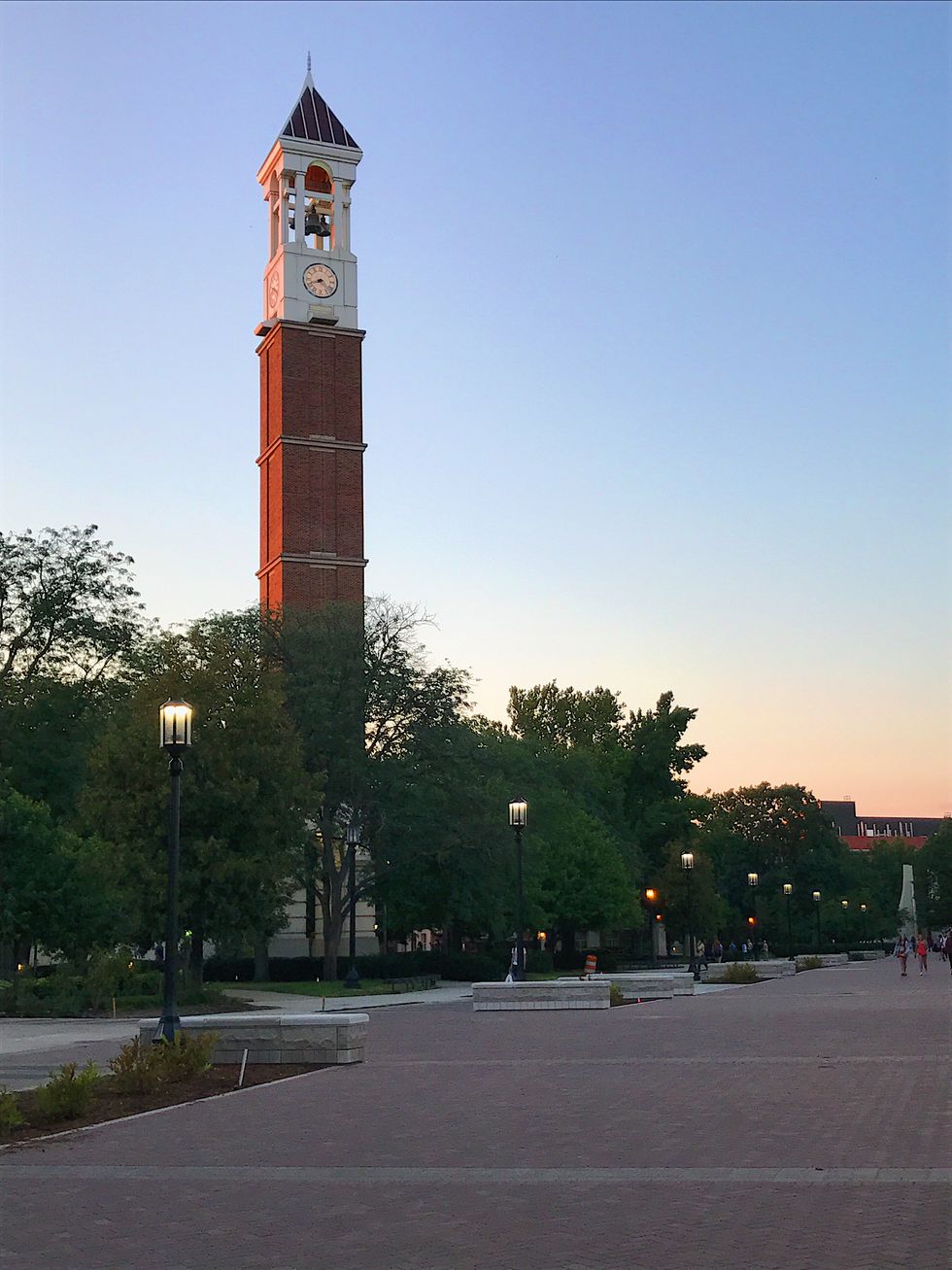 The sun during golden hour shines brightly on the Bell Tower.
October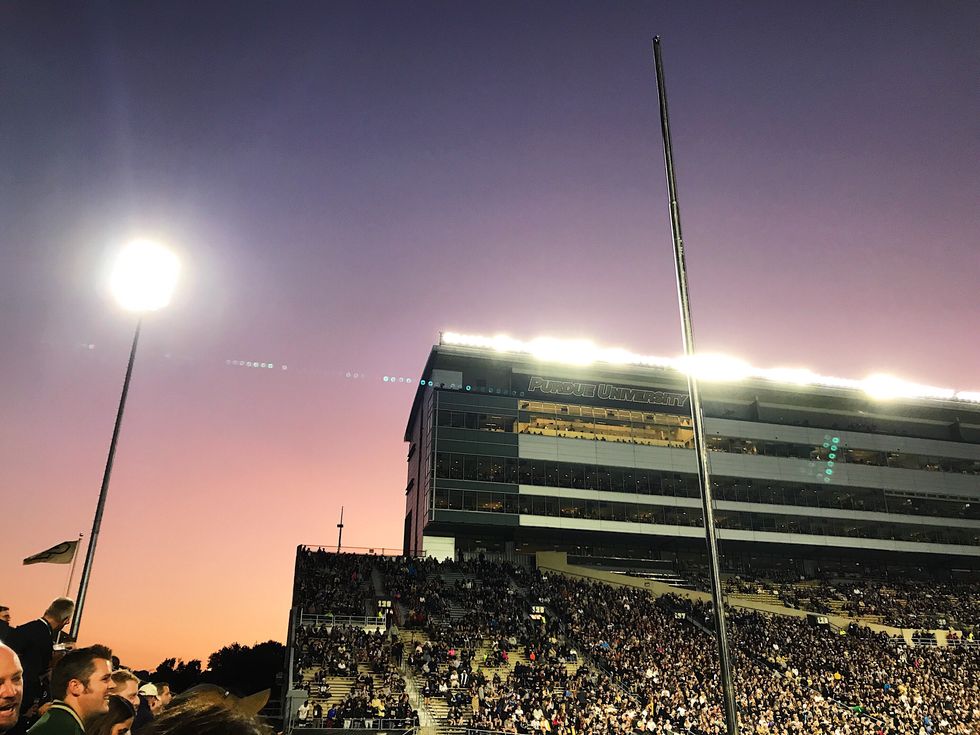 Bright lights shine down on the Ross-Ade Stadium during a football game.
November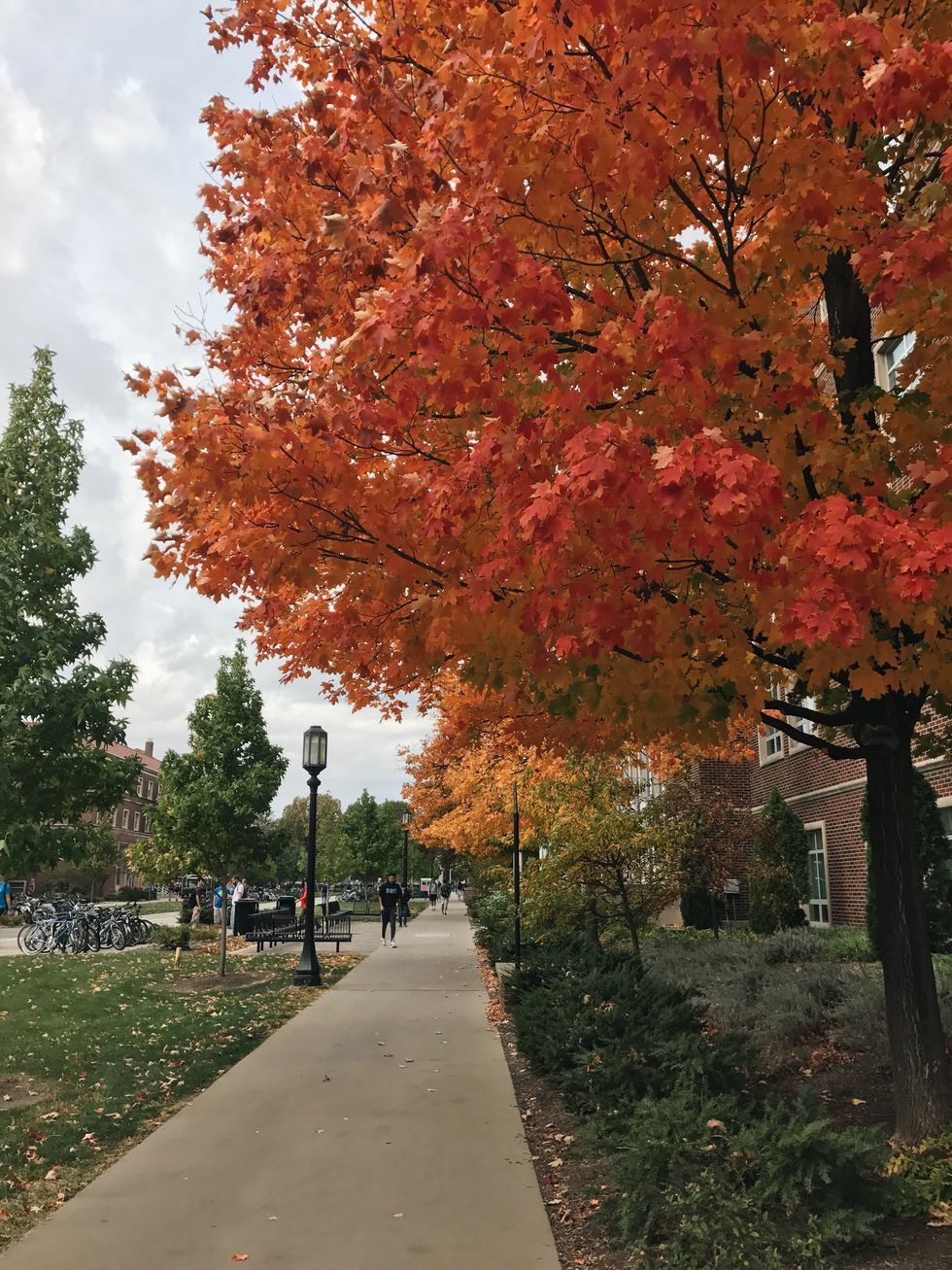 Colorful trees line campus sidewalks in the fall.
December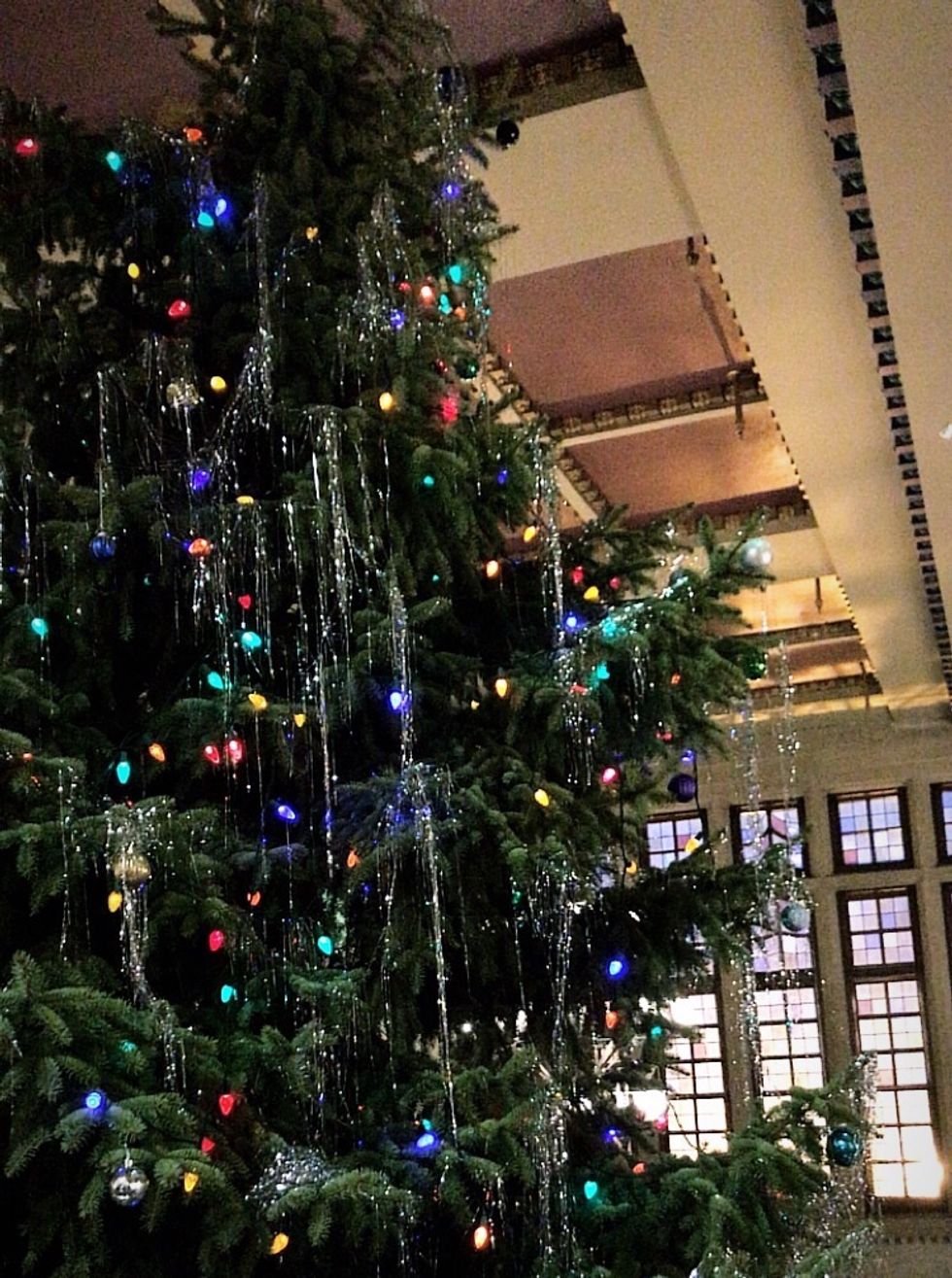 The large tree and smell of the gingerbread house fill the Purdue Memorial Union during the first weeks of the month.