I love how our God knows what we need before we even need it. I love going to His Word and seeing all these verses and promises that seem like they were written exactly for me in this moment.
I love the honesty with which the Word of God faces reality. It doesn't shrink from the ugliness or pain of the world we live in. Instead, it meets us there and offers us something infinitely better.
1. For I know that my Redeemer lives, and at the last he will stand upon the earth. - Job 19:25
The most important battle has been won. Christ has won the victory and with it conquered death and sin and sorrow.
2. My flesh and my heart may fail, but God is the strength of my heart and my portion forever. - Psalm 73:26
In case you weren't aware, your strength and your heart will fail, but it's so important that we turn from ourselves to the One whose strength will never fail.
3. "For the mountains may depart and the hills be removed, but my steadfast love shall not depart from you, and my covenant of peace shall not be removed," says the Lord, who has compassion on you. - Isaiah 54:10
Doesn't the state of the world feel like this sometimes? Like everything's falling apart? God knows. His Love and His peace and His compassion rests on you through it all.
4. "I have loved you with an everlasting love." - Jeremiah 31:3
OK, need I say more???
5. Out of my distress I called to the Lord; the Lord answered me and set me free. The Lord is on my side; I will not fear. What can man do to me? - Psalm 118:5-6
We have no reason to fear. We have the Creator and Ruler of the Universe holding us in His hand.
6. Even though I walk through the valley of the shadow of death, I will fear no evil for you are with me. - Psalm 23:4
And not only is He with us, but He has promised to never leave us.
7. "For I know the plans I have for you," declares the Lord, "plans for welfare and not for evil, to give you a future and a hope." - Jeremiah 29:11
Do you ever feel like God doesn't know what He's doing? Well, you don't have to worry about it, because he's told you what He's doing. He's giving you a future and a hope and He's doing it for your good.
8. You have known the distress of my soul. - Psalm 31:7
You are not alone in this. Jesus became a human and lived in broken humanity. He understands on the deepest level whatever you are going through and sympathizes with you in your deep heartache.
9. The Lord is near the brokenhearted and saves the crushed in spirit... The Lord redeems the life of his servants; none of those who take refuge in him will be condemned. - Psalm 34:18, 22
Your pain doesn't put Him off. He draws near in this too.
10. Jesus... having loved his own who were in the world, he loved them to the end. - John 13:1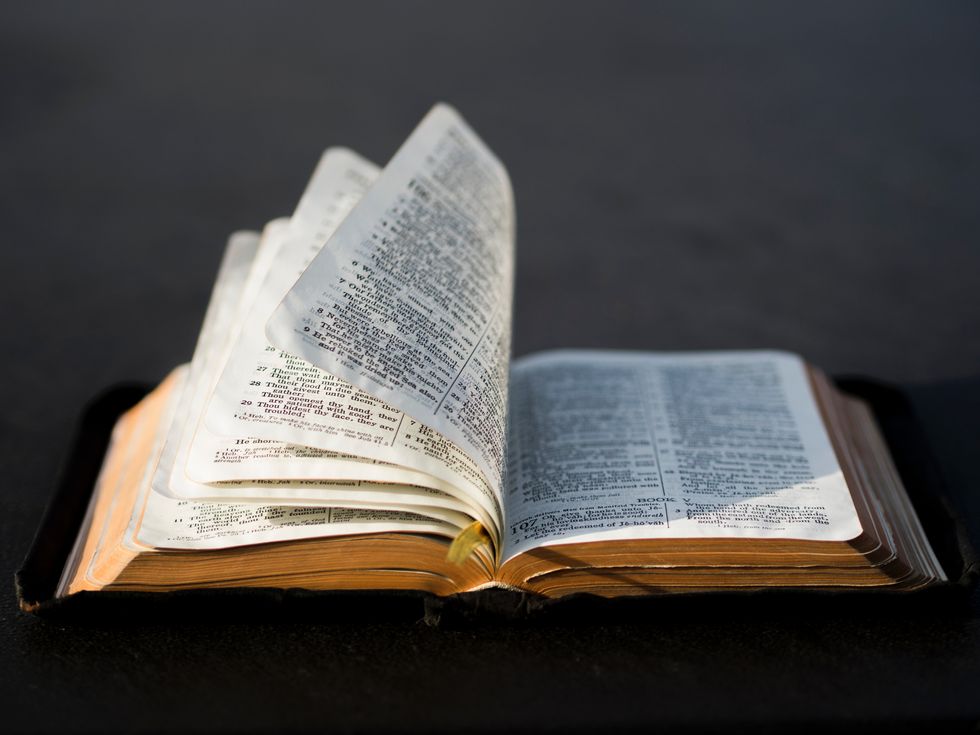 He loved us in our sin. He loved us to the cross and through the shame of the cross and into the grave. And now in heaven, He loves us and prays for us and will be loving us to the end when we join Him in glory.

12. "I am with you always, even to the end of the age." - Matthew 28:20
This is a fact, a promise that we have to hold to. Jesus is not a liar. We literally are never without Him.
13. Weeping may tarry for the night, but joy comes with the morning. - Psalm 30:5
What a comfort.
14. For we do not have a high priest who is unable to sympathize with our weaknesses, but one who in every respect has been tempted as we are, yet without sin. Let us then with confidence draw near to the throne of grace, that we may receive mercy and find grace to help in time of need. - Hebrews 4:15-16
!!! We have a God who understands on a personal, experiential level everything we're going through. Because of this, we can come close to receive grace and mercy whenever we are weak and needy.
15. Jesus Christ is the same yesterday and today and forever. - Hebrews 13:8
He loves you with the same passion and commitment that He did at the moment that He endured the suffering of the cross in order to bring you home to Him.
16. The sacrifices of God are a broken spirit; a broken and contrite heart, O God, you will not despise. - Psalm 51:17
Do you ever feel too broken and needy, like you need to clean up your act before you come to a holy God? This is what God wants from you. He wants you to come as you are.
17. He will wipe every tear from their eyes, and death shall be no more, neither shall there be mourning, nor crying, nor pain anymore, for the former things have passed away. - Revelation 21:4
SOON.
18. He heals the brokenhearted and binds up their wounds. - Psalm 147:3
Don't ever let yourself lose sight of the tenderness of our God's care for us.
19. The steadfast love of the LORD never ceases; his mercies never come to an end; they are new every morning; great is your faithfulness. - Lamentations 3:22-23
Every single morning. Bring them to mind. Try to list them for yourself.
20. "Come to me, all you who labor and are heavy laden, and I will give you rest for your souls." - Matthew 11:28
Can't all of humanity, really, be placed under this category?
21. "So also you have sorrow now, but I will see you again, and your hearts will rejoice, and no one will take your joy from you." - John 16:22
Even so, come Lord Jesus!