In May 2019, I got to experience Peru alongside a cohort of Honors College students. My time there can be succinctly summarized answering three questions:
What was your favorite part about studying abroad?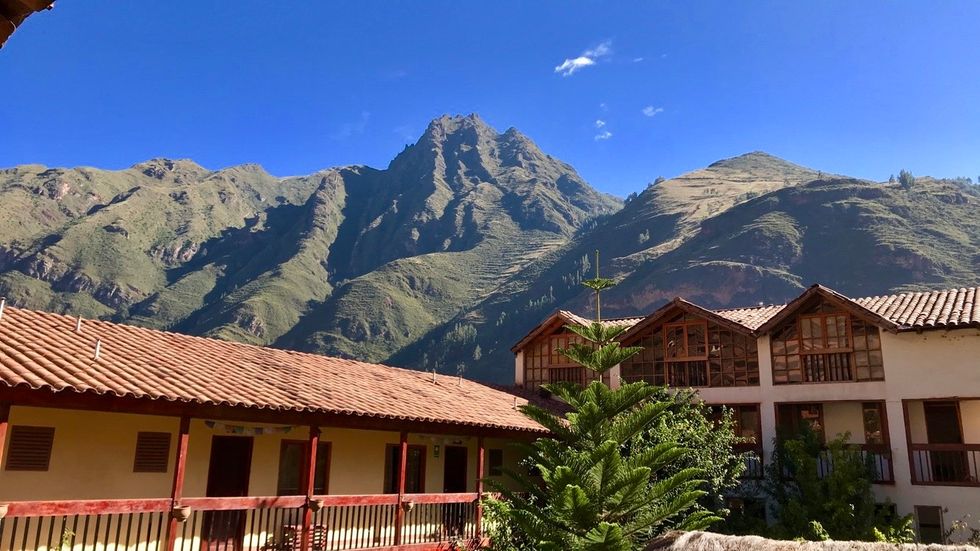 Our everyday morning view from our hostel
Gillian Olortegui
My favorite part about studying abroad was getting into a regular routine with my roommates so we could maximize our short stay. We would wake up at 5:00 AM to watch the beautiful Cuzco sun radiate over the mountains, and go to sleep before 10 PM to do it all over again. I didn't have to worry about school work and could fully dive into to any project and activity we were participating in. Lastly, I loved exploring the Cuzco markets with my roommates and other peers because we could practice our Spanish with the merchants and purchase gifts and souvenirs to bring to family and friends back home.
What was the most meaningful part of the trip?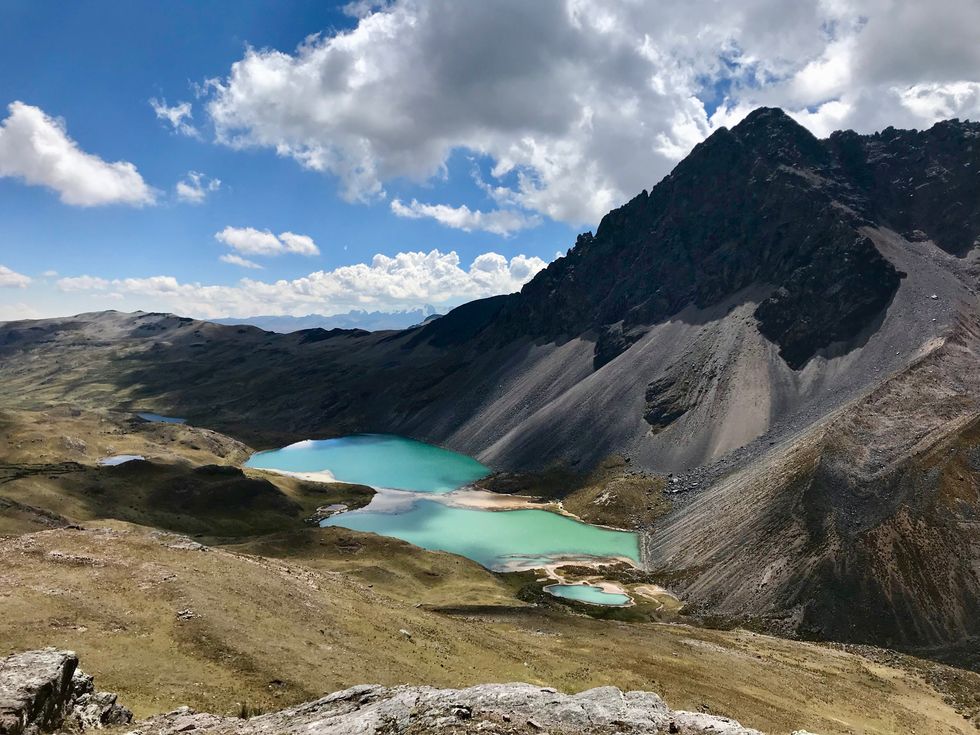 The sacred lakes of Ausangate
Gillian Olortegui
The most meaningful part of the trip was most certainly the 2-day excursion to Ausangate Mountain. We stayed with a family in the Pacchanta community, 4300m above sea level (about 14,107ft), and during the first night we sat around a campfire eating delicious pasta and singing songs. Our trip facilitator Jess had a harmonium (a keyboard-accordion hybrid), hand drum, and ukulele, and we sang songs in Spanish guided by her and Kelly, another facilitator. I loved that we were able to sing songs in a language that resonated with the local family we were with; this connection through song transformed us into one cohesive community for the night. The next day, we prepared ourselves for a meditative walk in the direction of the sacred lakes while we approached the base of Ausangate Mountain, and got to experience first-handedly the power of Andean mountains.
What was the key takeaway from the trip?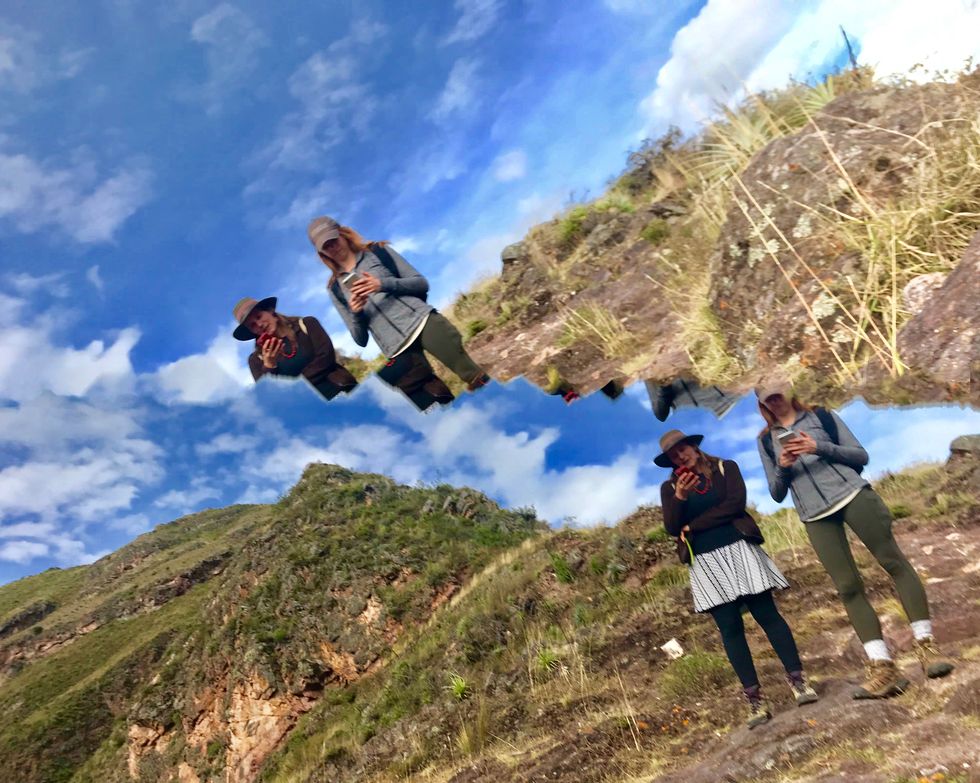 This is supposed to be a picture of Jess and Kelly but I'm not sure what happened
Gillian Olortegui
The key takeaway for me was getting to explore my own professional aspirations and opportunities with the help of the faculty who came on this trip with us. I loved getting to learn about anthropological work with Ella, a Peruvian anthropologist who is also a professor at my university, and Jess and Kelly's work in change agents through the Peaceworks organization. This trip gave me the motivation and pathway to change my major to International Studies with the goal of working internationally, advocating for other countries and getting to experience their unique ways of living on this Earth. Another key takeaway for me was my newfound love for Spanish, Quechua (the indigenous Peruvian language), and world languages in general, which has motivated me to seek other opportunities where I can learn a foreign language by immersing myself into that country's culture.
I would encourage everyone to look at their school's option for studying abroad because many times than not, the opportunity is not far out of reach!