A month ago my mom asked me, "Have you ever heard about PiYo? Because I bought it! Will you do it with me?" Obviously, I agreed while having no clue what I was getting into. Without sounding too much like an infomercial, I will tell you what it is. PiYo is a 4-8 week Pilates and Yoga fusion workout program geared to be low-impact while still burning calories. To follow the calendar you workout 6 days a week with a rest day on Fridays. It is designed to increase muscle definition, lengthening, and flexibility. To understand where I started from, this was not my first time following an intensive workout schedule, in fact, about 6 months ago I did Beachbody's Hip Hop Abs program.
Before beginning, you are encouraged to measure yourself and take pictures. This gives you a reference as your body changes throughout the following weeks, much better than just numbers on a scale. It was also helpful with creating this article!
Here is where I started out: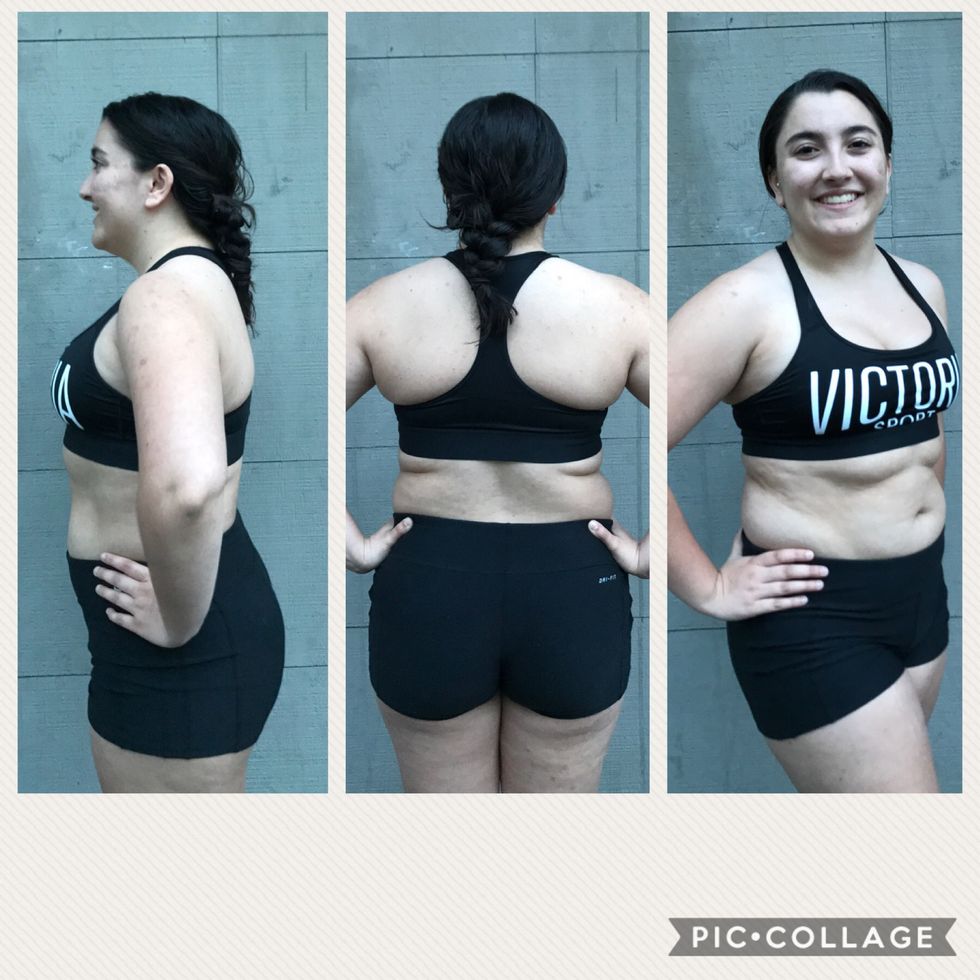 Height: 5'1"
Weight: 164 lbs.
Arms: 13"
Waist: 34.5"
Hips: 42"
Legs: 24"
PiYo also gives a loose guide of how many calories you should eat a day based on your current weight. Most of the food I already ate was PiYo approved so it was not too difficult to loosely follow.
Week 1

Highs: The moves are not as intimidating as I expected.
Lows: My wrists are weak and tight.
How I feel overall: Excited
Week 2

Highs: I lost a pound!
Lows: Not finding enough time to workout with my mom.
How I feel overall: Strong.
Week 3

Highs: I am able to do all the push-ups in the Upper-Body workout now!
Lows: My right shoulder is becoming fatigued.
How I feel overall: In the habit.
Week 4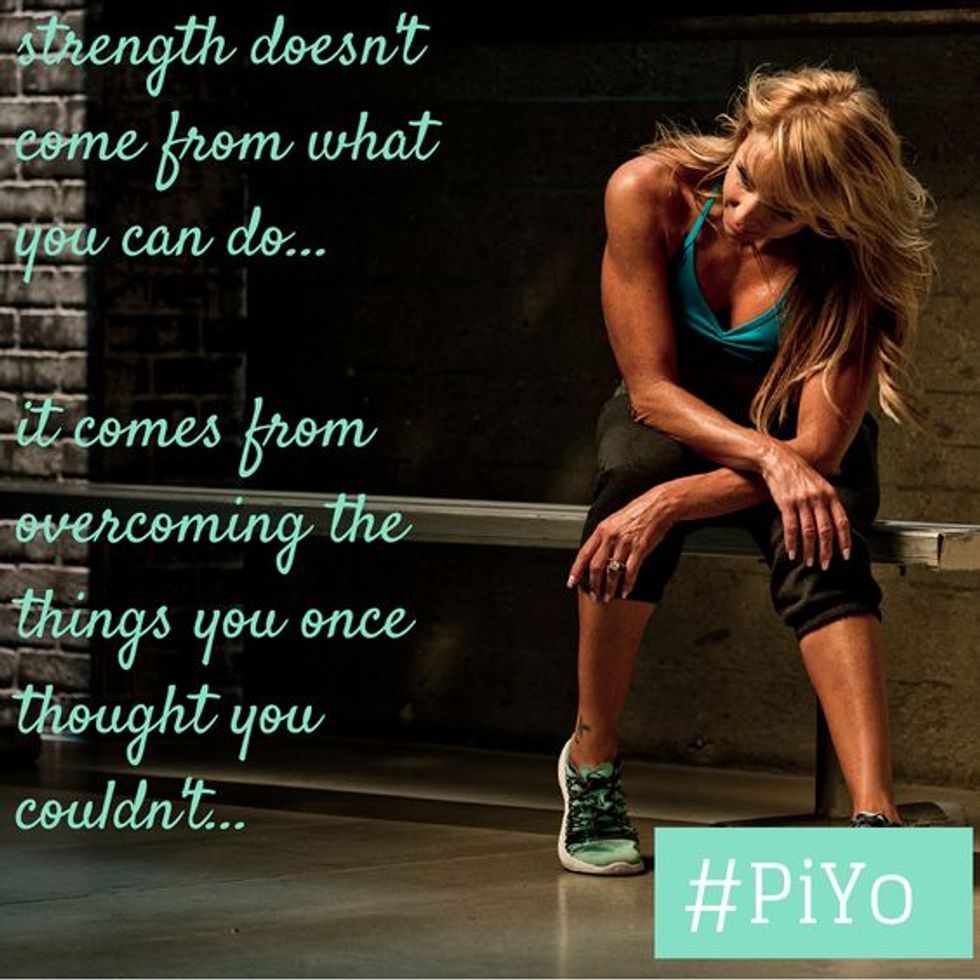 Highs: I was out of town for a couple days (yay, rest)!
Lows: I was out of town for a couple days (puttered out).
How I feel overall: Accomplished.
Where I finished: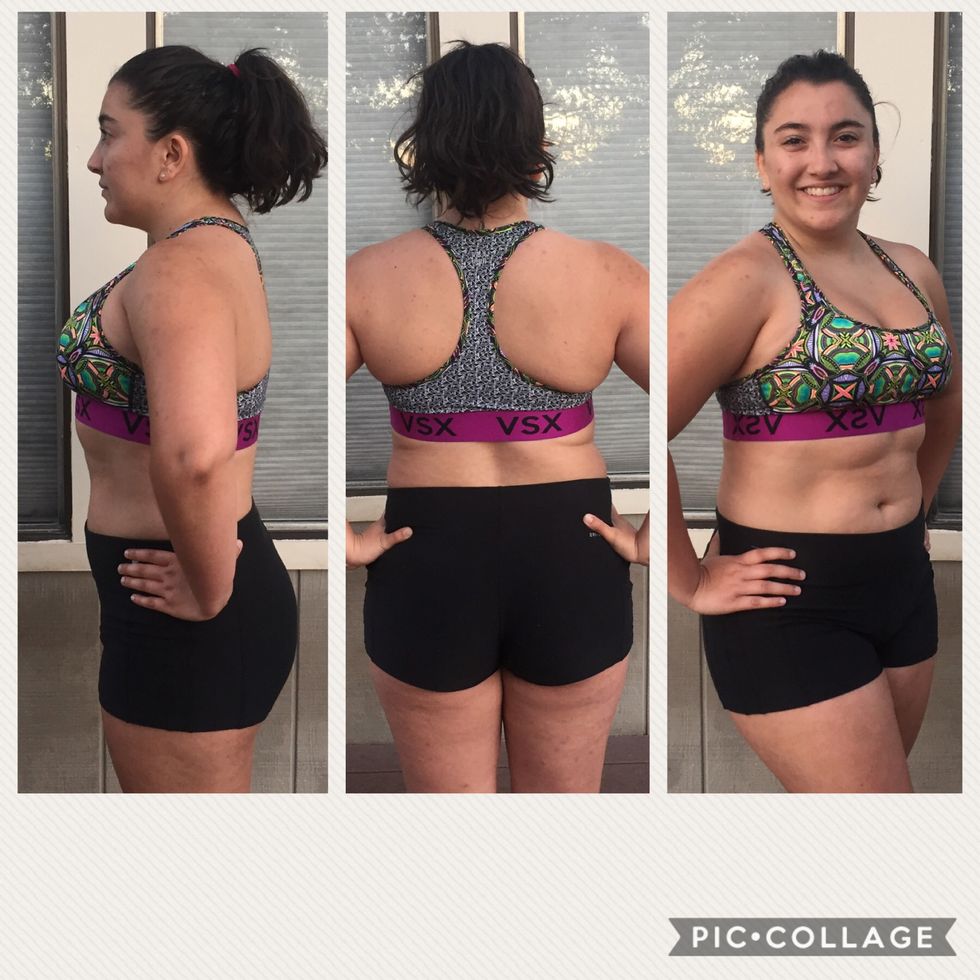 Height: 5'1"
Weight: 160 lbs (4 lbs lost)
Arms: 14" (an inch gained)
Waist: 32.5" (two inches lost)
Hips: 43" (an inch gained)
Legs: 24.5" (half an inch gained)
Total weight lost: 4 lbs.
Final Thoughts:
Would I recommend this? Absolutely.
Pros? You will gain flexibility as well as strength. Taking the challenge of working out 6 days a week is difficult both physically and mentally.
Cons? This workout was no joke! It is a little pricey, but worth it.
What do I think about my results? I expected more difference in inches/pounds, but am proud of my visual results.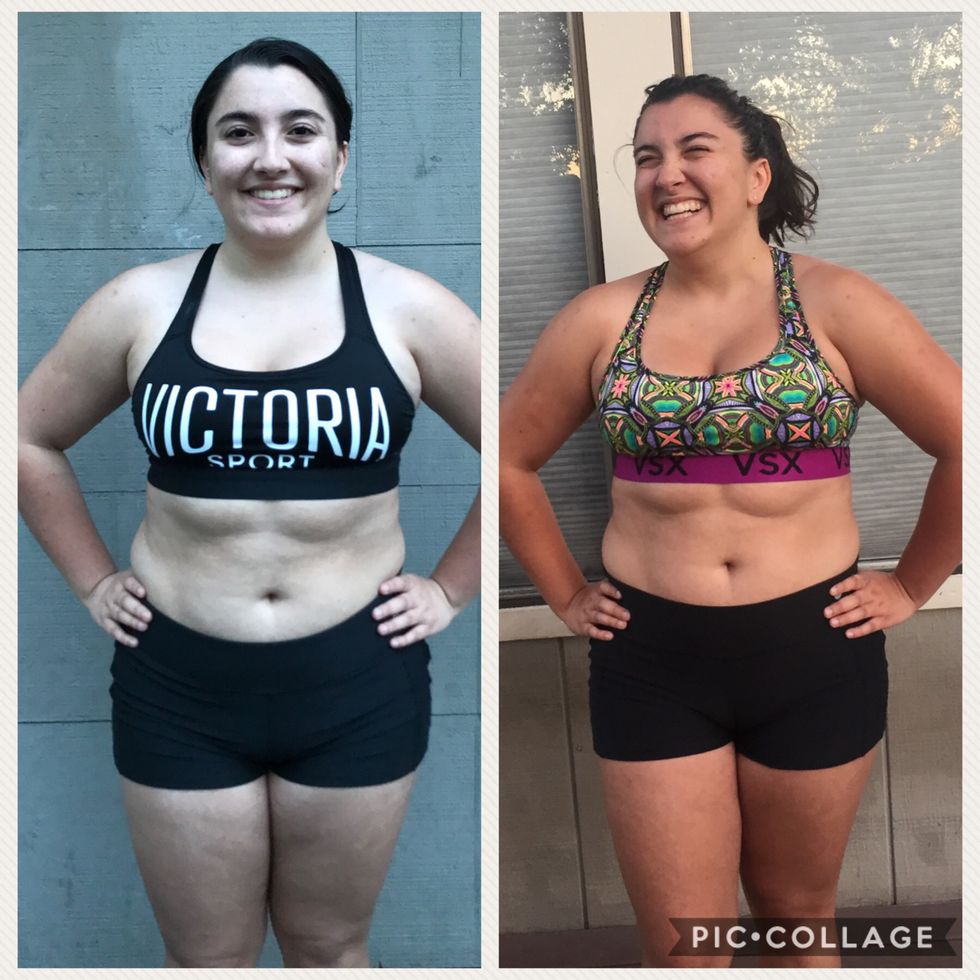 Can you spot the difference? That's right, look at that smile! There is something empowering about pushing your physical limits. You learn that you underestimated your own body. Not only did PiYo make me look stronger, but I feel happier and healthier because of it!