Art isn't just concerned with the traditionally "beautiful." That would be an old and outdated notion. In fact, it has been the subject of several artistic movements to capture the aesthetically ugly or abnormal. Such art focuses on the dark and the uncanny of nature and humanity; they challenge established notions that good art must abide by a predefined understanding of what is "perfect and beautiful."
But just because such art seeks inspiration from less favorable subject matter, doesn't mean it is any less valuable than traditional art. If art endeavors to explore the entirety of the human condition, then art that explores the yin should be just as important as art that explores the yang.
Here are three "ugly" paintings that are extraordinarily beautiful in their own right:
1. Saturn Devouring His Son - Francisco Goya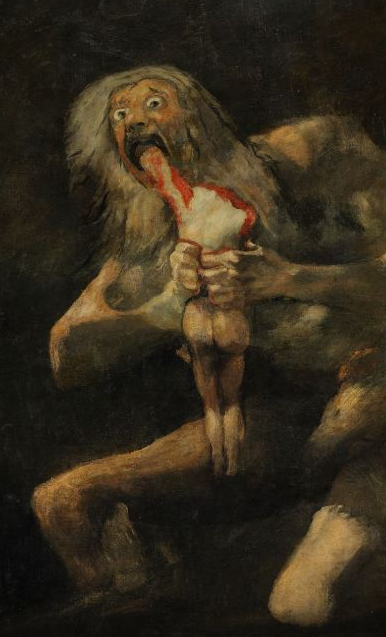 This early 19th-century painting was done by Francisco Goya. After a severe, but undiagnosed illness, Goya's pretty paintings made for the Spanish court slowly turned into a series of terrifying works known as "The Black Paintings." In this particular Black Painting, Goya depicts Kronos eating one of his sons.
It deviates from a norm of ennobling and glorifying stories from antiquity. Gone are the perfectly symmetrical white columns and handsome gods and demi-gods. Instead, Kronos is horrifically deformed. His hair is long and disheveled, and his eyes glare at you with a vibrantly mad expression. Meanwhile, he hunches over, savagely ripping apart a bloody corpse.
2. Shock Troops Advance Under Gas - Otto Dix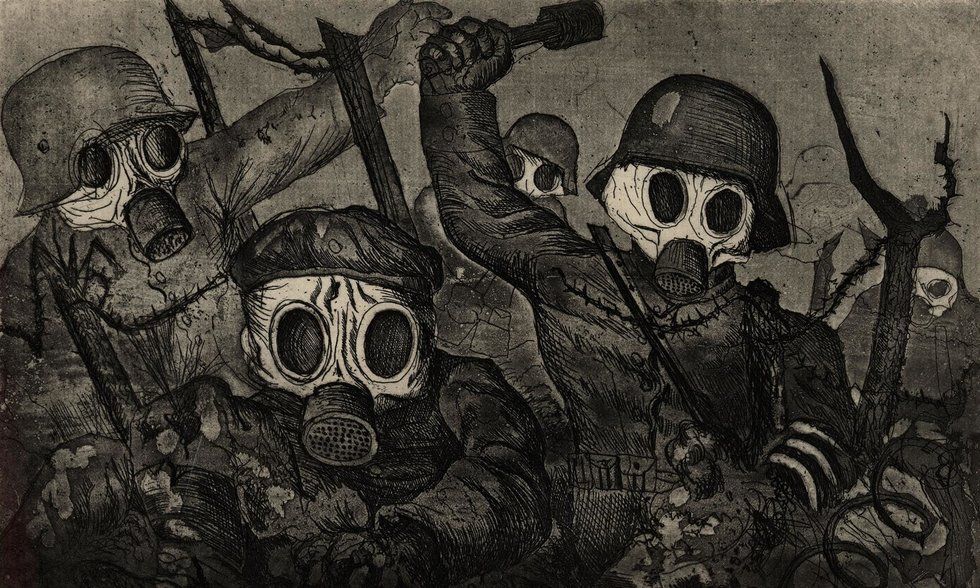 In this print, Otto Dix portrays the combat of WW1 as intensely barbaric. The gas masks dehumanize the soldiers to the point where they look like skulls. There is no tall and handsome general, confidently directing his troops into glory atop a white horse. At least not in this war.
I guess the sheer brutal reality and scale of combat during the First World War made it impossible to view conflict with anything other than horror. It is a colorless and raw portrait, entirely befitting of its setting.
3. Vertumnus - Giuseppe Arcimboldo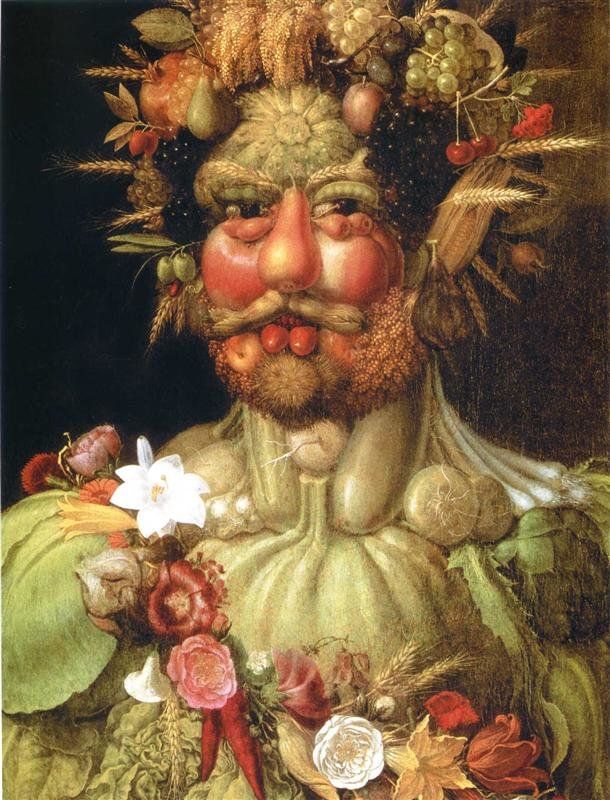 And here is a man made out of fruits and vegetables. Incredible. In fact, Arcimboldo made a bunch of paintings like these. He just really liked juxtaposing things together that didn't really belong together.
I don't know where his fascination stemmed from, but if I saw a man that looked like that in real life, I'd probably scream and try to kill it. But somehow, in this portrait, he's quite majestic.