Sometimes I use my platform as a content creator for The Odyssey Online to talk about current events. But current events, especially if they have anything to do with the United States presidential campaign, are getting me down. This may be the case for you, too. So let me share something with you that cheers me up when I'm down: pictures of baby elephants.
Baby elephants don't care who's running for president. Baby elephants are wonderful, clumsy, cuddly, fun-sized versions of my all-time favorite animal.
Here are twelve adorable pictures of baby elephants that are sure to cheer you up!
1. The Proud Plucker of Grass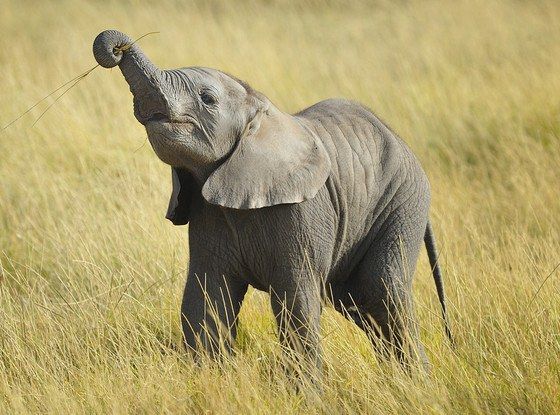 This baby's probably snagging a snack. But it looks so darn proud of itself! I bet its mama's just off-screen. "Look, Mom! Look what I got!"
2. Interspecies Friendship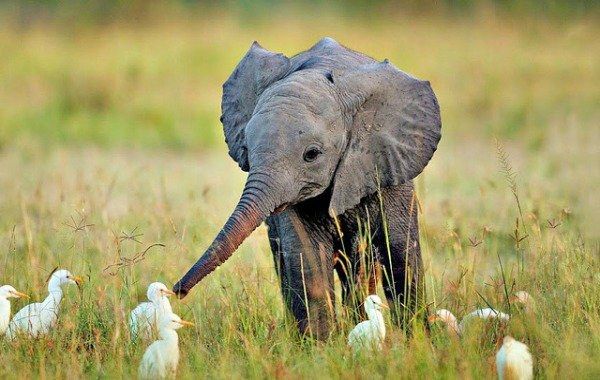 Little animal, meet even littler animals. The cuteness has multiplied, with a tenfold increase in fluffiness!
3. Little Red Riding Hood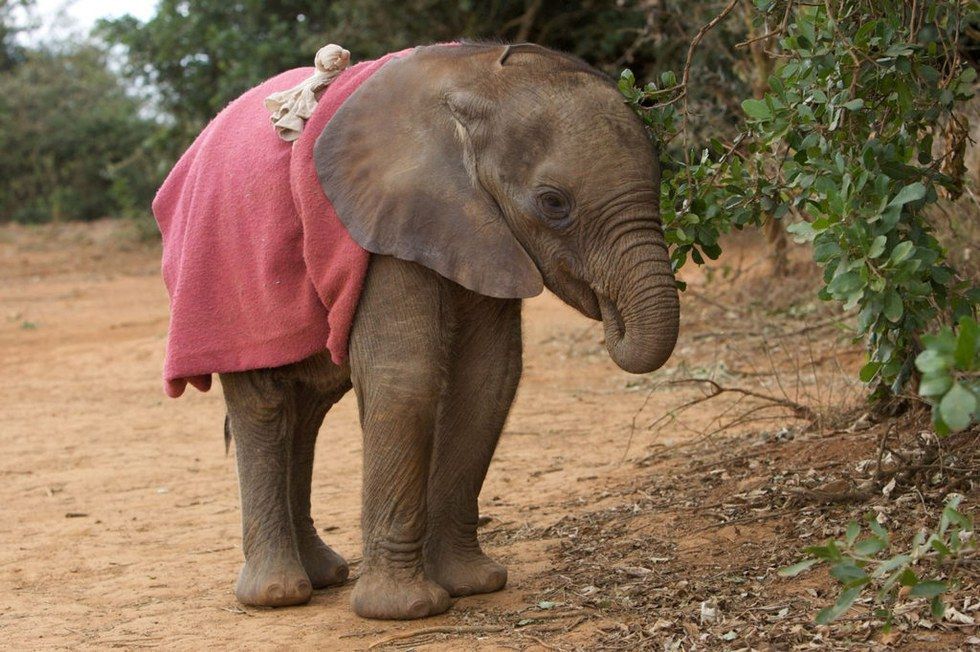 Look at it's cape! And it's sucking its trunk! (Baby elephants do that for comfort, just like how baby humans suck their thumbs! Click on the picture for details.)
4. Bath time!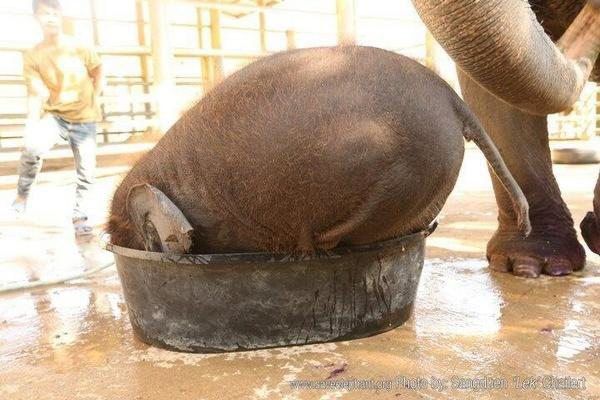 This baby likes baths quite a bit more than I did when I was a baby. I think it could use a bigger tub!
5. You mean like this?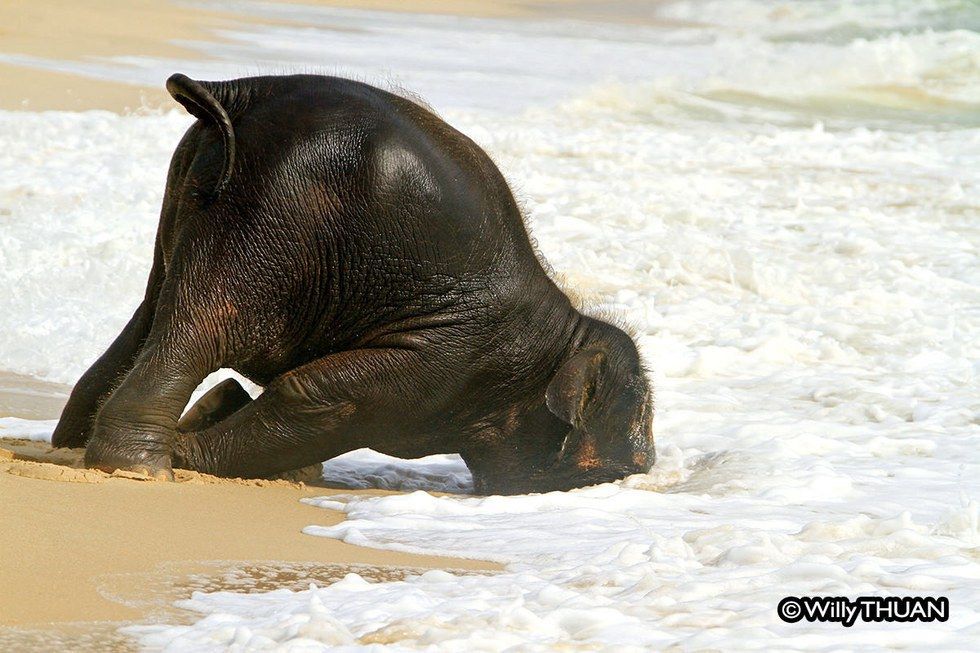 Well that isn't
exactly
what I had in mind when I said "a bigger tub," but it's adorable nonetheless.
6. "I'm here!"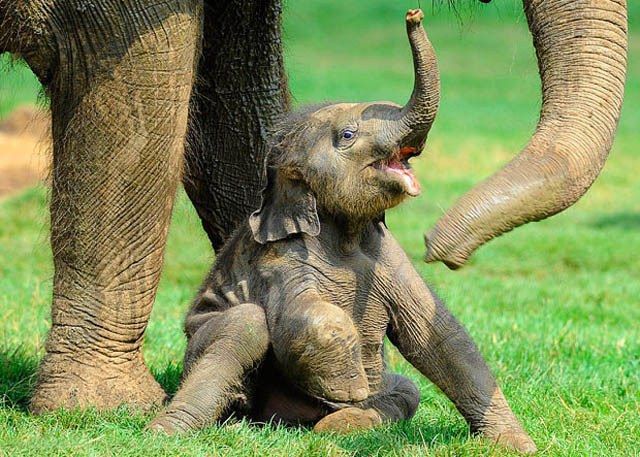 This little one's ready to face the day, without a care in the world. Good morning, little one!
7. And then there's this one...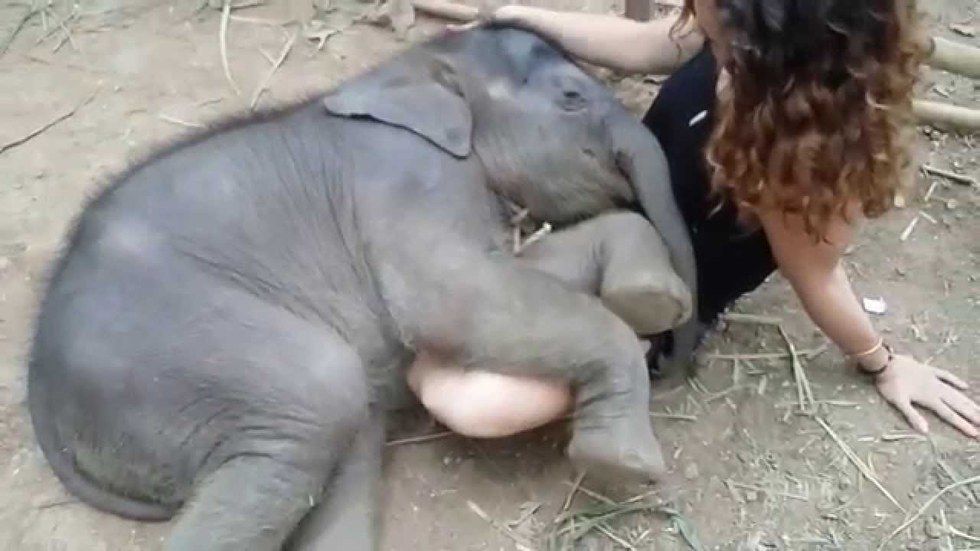 Other days, we just want to sleep in, like this baby elephant here. This is the image of relaxation. The baby just wants some human cuddles. (I would give it all the cuddles it wants!)
8. Time to play!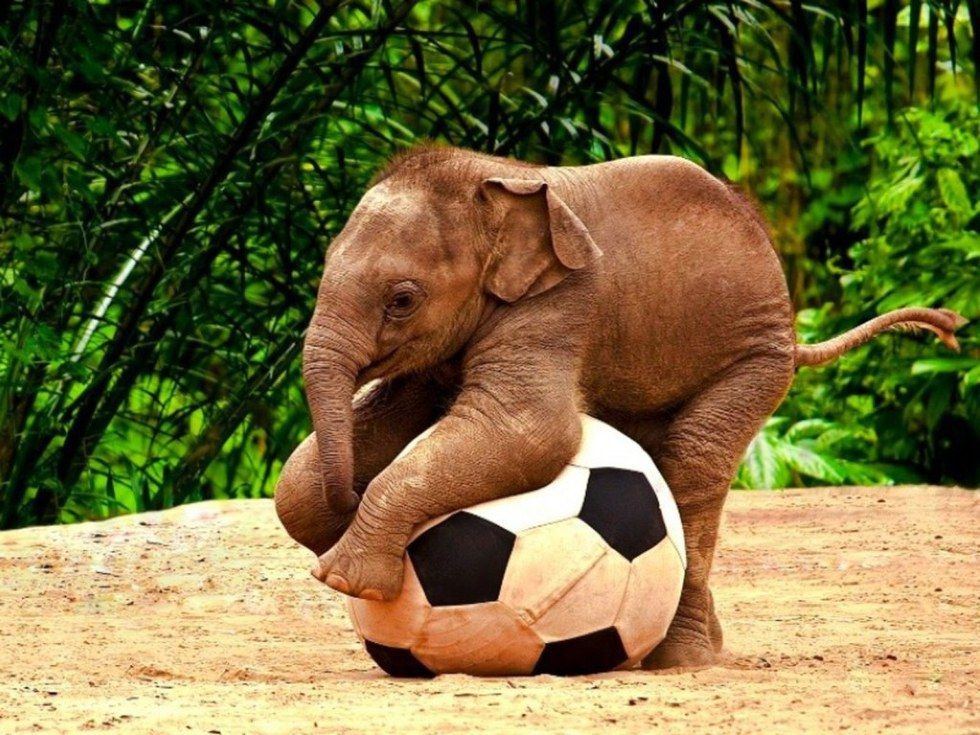 This baby elephant knows that you can't sleep all day. There's fun to be had! And sometimes fun is a big ball! Ah, let's face it, a big ball is
always
fun!
9. And other times...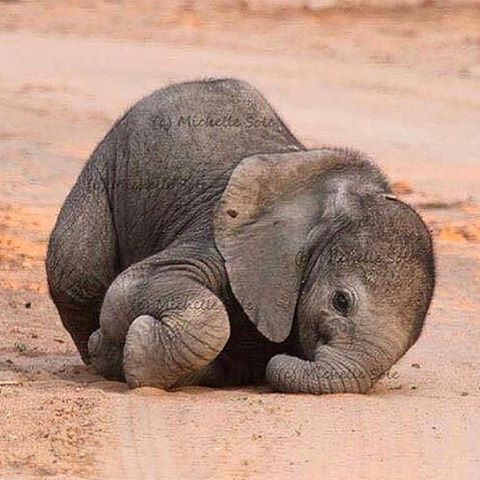 ...you just gotta
be
the ball, if you know what I mean. This baby does. It's taken "having a ball" one step further than usual.
10. Solo fun isn't the only kind of fun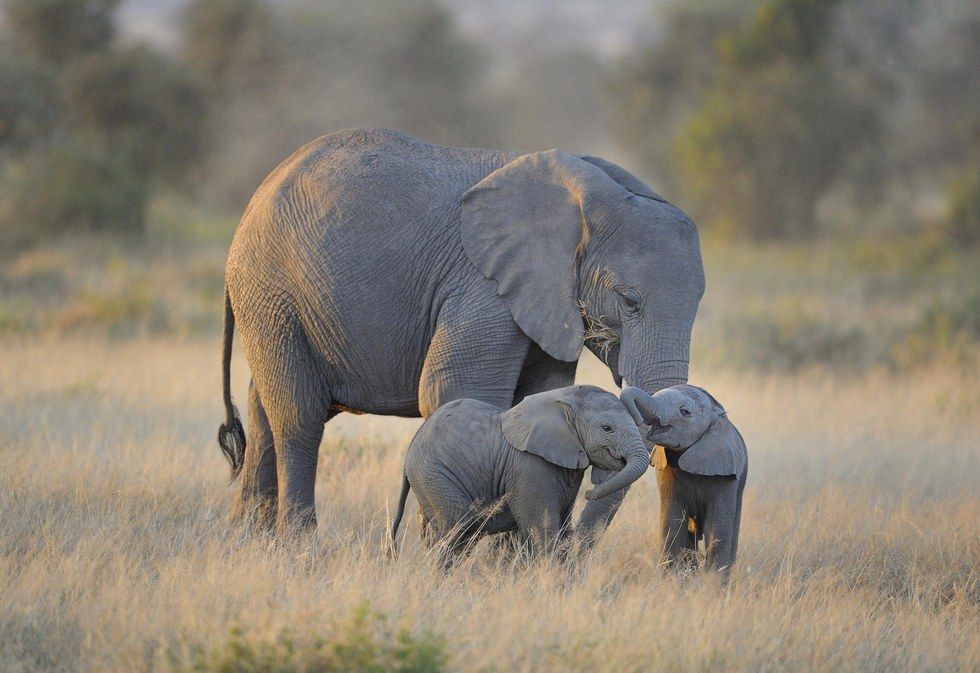 Sometimes, spending time with family is even better! These little elephants clearly love keeping each other company, and being affectionate. Did you know that elephants hug each other with their trunks?
11. Hold on--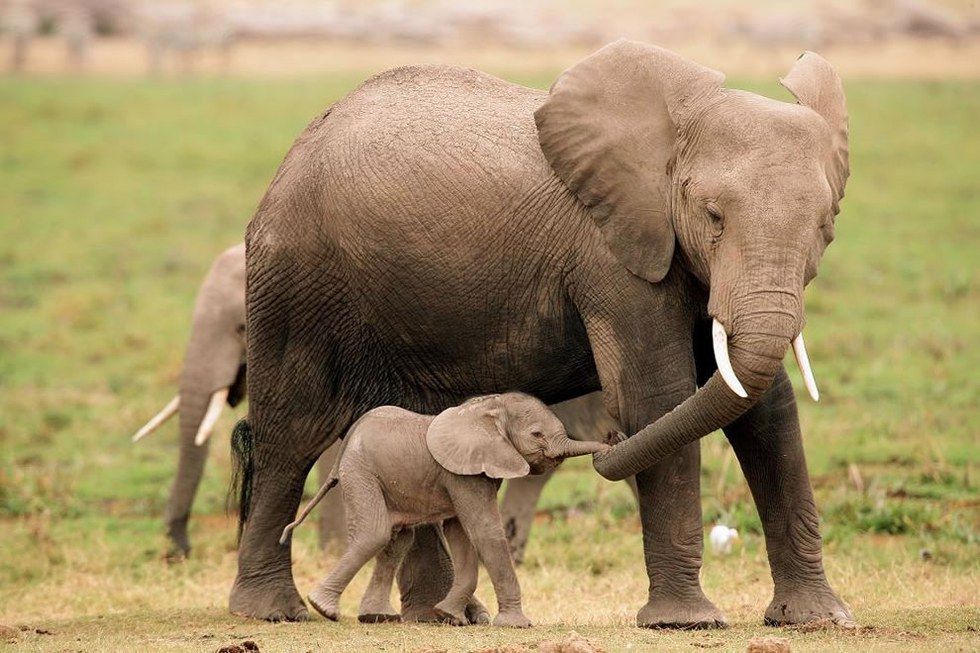 Another thing that trunks are used for: holding on to each other so nobody gets lost. What smart animals!
12. Holding onto Mom's tail works just as well.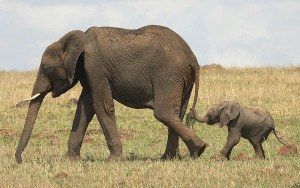 To each their own. As long as everybody's happy! Which I am, after looking at all these pictures of baby elephants. I hope you are, too!