There isn't much that is comparable to when you're favorite television show is suddenly canceled. I still stay up at night sometimes wondering what happened to these characters...
1. Freaks and Geeks (1999- 2000)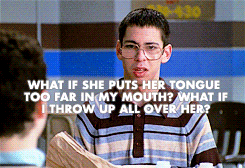 Although it's single season is nothing short of perfect, who wouldn't take a million more seasons of Jud Apatow and Paul Feig's coming-of-age classic?
Starring: Linda Cardellini, John Francis Daley, Samm Levine, Becky Ann Baker, Martin Starr, Jason Segel, Busy Phillips, and Seth Rogen.
Streaming: Netflix, Amazon, iTunes
2. Maybe It's Me (2001-2002)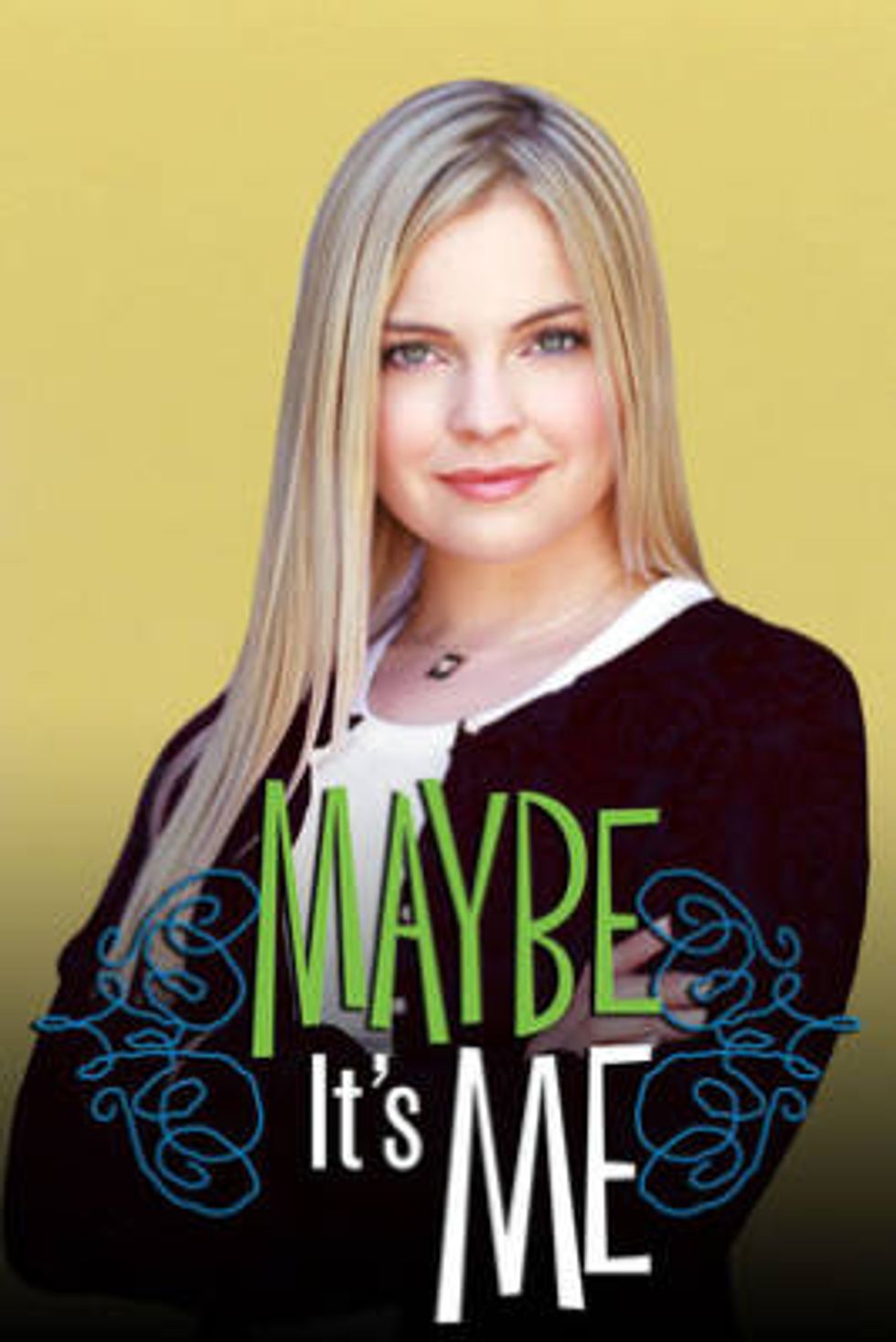 Literally, no one knows what I'm talking about when I bring up this one. Another one season, coming-of-age show about 15-year-old Molly and her huge crazy family.
Starring: Julia Sweeney, Reagan Dale Neis, Dabbs Greer, Fred Willard, and Ellen Albertini Dow.
Streaming: YouTube
3. My Name Is Earl (2005-2009)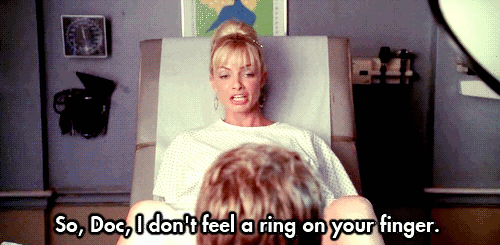 Earl is just your average Piece of Sh*t, trying to right his past wrongs. While this show got four seasons, they didn't give us an ending and we deserved one!
Starring: Nadine Velazquez, Eddie Steeples, Ethan Suplee, Jason Lee, and Jaime Pressly.
Streaming: Amazon, iTunes, YouTube
4. Party Down (2009-2010)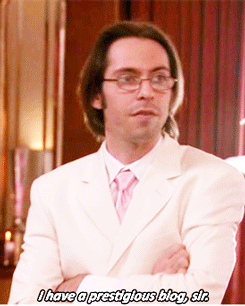 Party Down follows a Los Angeles catering company full of trying-to-make-it actors and writers for employees. This show had an incredible cast but unfortunately had a hard time finding its audience and sadly got canceled after two seasons.
Starring: Adam Scott, Ken Marino, Ryan Hansen, Martin Starr, Lizzy Caplan, Megan Mullaly, and Jane Lynch.
Streaming: Hulu, Amazon, iTunes, YouTube
5. Happy Endings (2011-2013)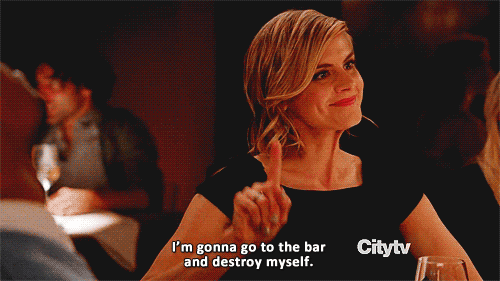 With a hilarious ensemble cast, this Chicago-set sitcom about friends without boundaries is full of laughs and you even have three whole seasons to binge.
Starring: Eliza Coupe, Elisha Cuthbert, Zachary Knighton, Adam Pally, Casey Wilson, and Damon Wayans Jr.
Streaming: Hulu, Amazon, YouTube, iTunes
6. Suburgatory (2011-2014)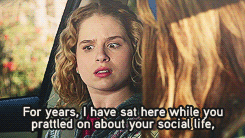 Suburgatory follows Tessa, a teenager whose father has just forced her to move to suburban Connecticut from Manhattan.
Starring: Jane Levy, Jeremy Sisto, Carly Chaikin, Allie Grant, Alan Tudyk, Chris Parnell, Sheryl Hines, and Ana Gasteyer.
Streaming: YouTube, Amazon
7. The Real O'Neal's (2016-2017)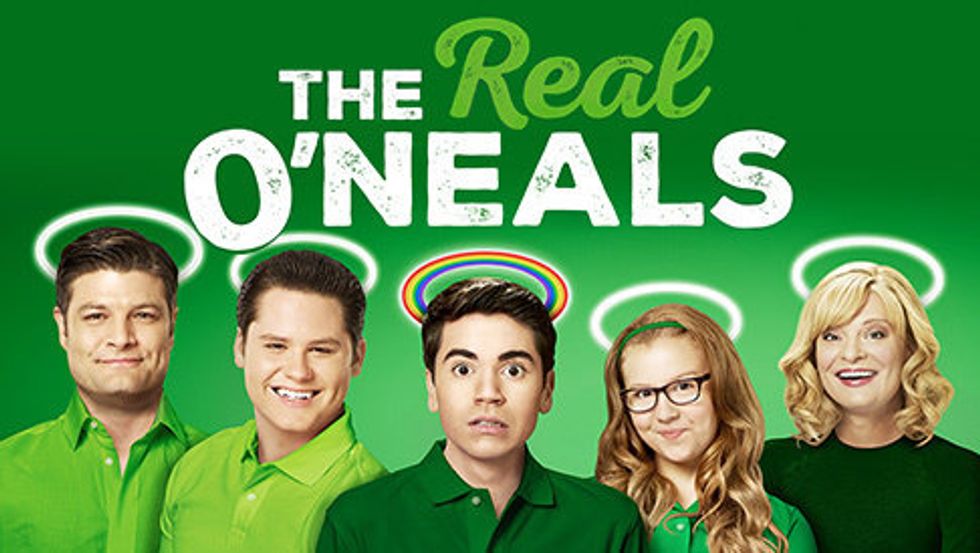 This one follows Kenny O'Neal, and his journey to come out to his Irish Catholic family.
Starring: Jay R. Ferguson, Noah Galvin, Matt Shively, Bebe Wood, Mary Hollis Inboden, Matt Oberg, and Martha Plimpton.
Streaming: YouTube, Amazon
8. Don't Trust the B--- in Apartment 23 (2012-2013)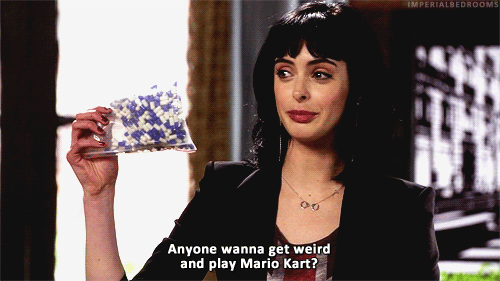 Chloe is a New York party girl--who is actually the worst and enjoys stirring up a lot of shit for her smalltown roommate June, and her best friend James Van Der Beek, Dawson's Creek star.
Starring: Krysten Ritter, Dreama Walker, Michael Blaiklock, Ray Ford, Liza Lapira, Eric André, and James Van Der Beek.
Streaming: YouTube, Amazon, iTunes
9. The Jim Gaffigan Show (2015-2016)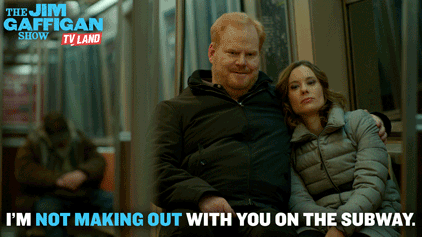 This autobiographical sitcom follows comedian Jim Gaffigan and his wife as they try to navigate life and raise their five kids in a two-bedroom New York City apartment.
Starring: Jim Gaffigan, Ashley Williams, Adam Goldberg, Tongayi Chirisa, Vanessa Aspillaga, and Michael Ian Black.
Streaming: YouTube, Amazon, iTunes
10. Playing House (2014-2017)
Playing House follows childhood best friends Maggie and Emma, who are about to embark on raising Maggie's new baby together.
Starring: Lennon Parham, Jessica St. Clair, Brad Morris, Lindsay Sloane, Zach Woods, and Keegan-Michael Key.
Streaming: YouTube, Amazon, iTunes
11. Undeclared (2001-2003)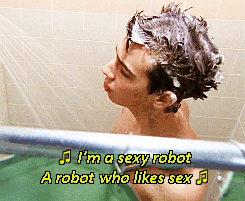 Judd Apatow and Paul Feig's next project after Freaks and Geeks. Undeclared follows Steve and his friends as they embark on their freshman year of college.
Starring: Jay Baruchel, Carla Gallo, Charlie Hunnam, Monica Keena, Timm Sharp, Jenna Fischer, Samm Levine, Busy Phillips, Kevin Hart, Fred Willard, Jason Segel, Seth Rogen, Loudon Wainwright III, and Amy Poehler.
Streaming: YouTube, Amazon
12. My So-Called Life (1994-1995)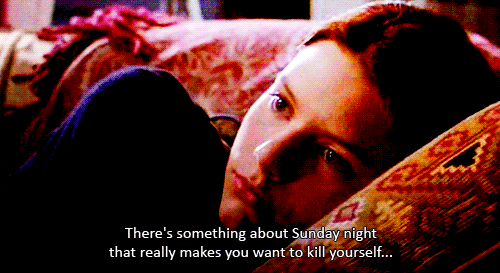 The angsty trials and tribulations of 15-year-old Angela Chase.
Starring: Claire Danes, Jared Leto, and Bess Armstrong.
Streaming: Hulu, YouTube, Amazon, iTunes
13. Firefly (2002-2003)

Set five hundred years in the future, this cult classic had such a following that the outpour of support when the show was canceled led to the film Serenity (2005) was made to tie up loose ends.
Starring: Nathan Fillion, Gina Torres, Alan Tudyk, Morena Baccarin, Adam Baldwin, Jewel Staite, Sean Maher, Summer Glau, and Ron Glass.
Streaming: YouTube, Amazon, iTunes
14. Grounded for Life (2001-2005)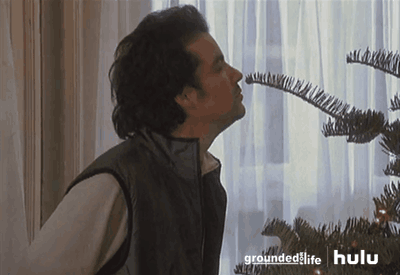 Sean and Claudia are just your average 30-something Staten Island Irish Catholic parents dealing with their three kids and Sean's equally immature brother and father.
Starring: Donal Logue, Megyn Price, Kevin Corrigan, and Richard Riehle.
Streaming: Amazon
15. Dollhouse (2009-2010)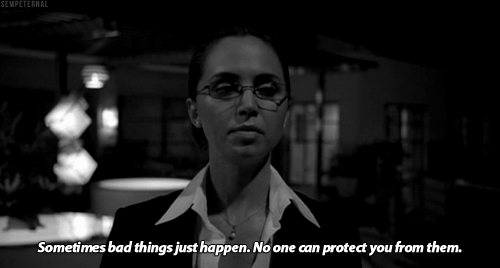 A futuristic laboratory erases the memories of troubled youth and gives them new identities and gives them shady assignments in this sci-fi, female-driven series.
Starring: Eliza Dushku, and Harry Lennix.
Streaming: Hulu, YouTube, Amazon, iTunes
16. Pushing Daisies (2007-2009)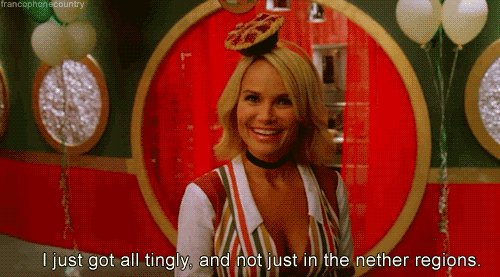 A pie-maker, with the power to bring dead people back to life, solves murder mysteries with a little help.
Starring: Lee Pace, Anna Friel, Chi McBride, Jim Dale, Ellen Greene, Swoosie Kurtz, Field Cate, Sy Richardson, and Kristin Chenoweth.
Streaming: YouTube, Amazon, iTunes
17. Better Off Ted (2009-2010)

Ted is a manager at a scientific company who's having a very hard time keeping control of his scientists under the pressure of his shrewd boss.
Starring: Jay Harrington, Andrea Anders, Jonathan Slavin, Malcolm Barrett, Isabella Acres, and Portia de Rossi.
Streaming: Hulu, Amazon, iTunes
18. Dead Like Me (2003-2004)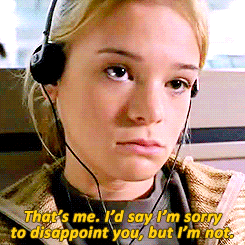 After being killed a freak accident, a young woman becomes a grim reaper.
Starring: Ellen Muth, Callum Blue, Jasmine Guy, Cynthia Stevenson, Britt McKillip, Laura Harris, Christine Willes, and Mandy Patinkin.
Streaming: Hulu, Amazon, iTunes
19. Sense8 (2015-2018)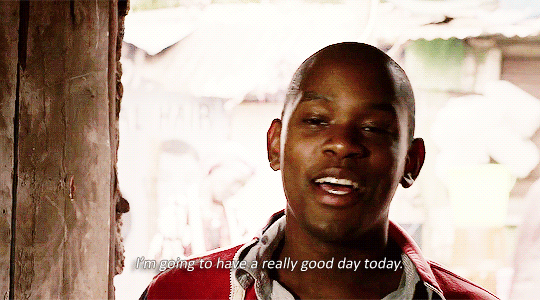 A diverse group of people around the world is suddenly linked mentally and now must survive while hunted by those who see them as a threat to the world's order. Upon being canceled, this sci-fi Netflix Original series had such an uproar from fans that Netflix is making a Sense8 movie to tie up loose ends.
Starring: Doona Bae, Jamie Clayton, Tina Desai, Tuppence Middleton, Max Riemelt, Miguel Ángel Silvestre, Brian J. Smith, Freema Agyeman, Alfonso Herrera, Terrence Mann, Daryl Hanna, and Naveen Andrews.
Streaming: Netflix
20. Sweet/Vicious (2016-2017)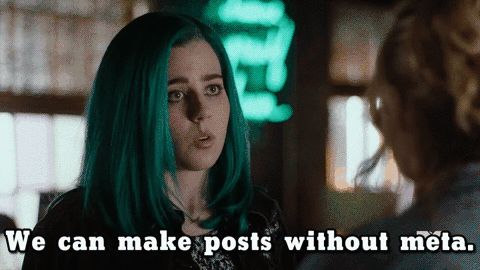 Hell-bent on bringing justice to those who get away with abuse on their college campus, Jules and Ophelia take on double lives as wannabe vigilantes.
Starring: Eliza Bennett, Taylor Dearden, Brandon Mycal Smith, Nick Fink, Lindsay Chambers, Dylan McTee, and Aisha Dee.
Streaming: MTV App, YouTube, Amazon, iTunes
21. Flight of the Conchords (2007-2009)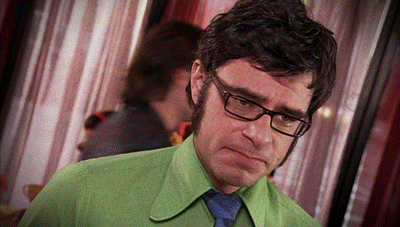 Bret and Jemaine are Flight of the Conchords, a folk-rock band from New Zealand living in New York City in search of stardom.
Starring: Jemaine Clemet, and Bret McKenzie.
Streaming: HBO Go, HBO Now, iTunes, Amazon, YouTube
22. The Get Down (2016-2017)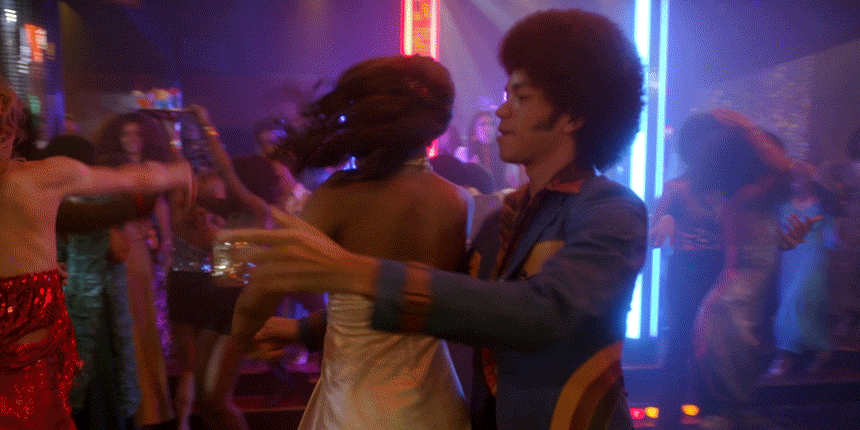 This 70s era musical series followed a ragtag group of kids running wild through the Bronx and pursue their passions--and the music is killer too! Another Netflix Original canceled way before its time; unfortunately no sign of any movie to wrap things up for this one.
Starring: Justice Smith, Shameik Moore, Herizen F. Guardiola, Skylan Brooks, Tremaine Brown Jr., Yahya Abdul-Mateen, Jaden Smith, Kevin Corrigan, and Jimmy Smits.
Streaming: Netflix
23. Veronica Mars (2004-2007)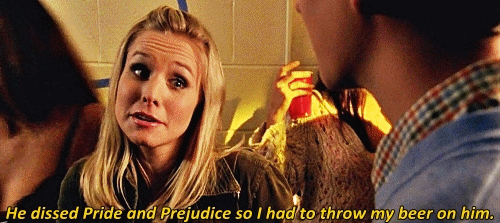 After her best friend is murdered, and her father is removed as county Sheriff, Veronica Mars dedicates her life to cracking the toughest mysteries in the affluent town of Neptune, California. The last episode was filmed before the production got news of their cancellation, which was met with angry pitchforks from fans. A few years later, the show's creator Rob Thomas and the stars created a little Kickstarter video, and the Veronica Mars movie (2014) became the first major motion picture to be crowdfunded.
Starring: Kristen Bell, Percy Daggs III, Jason Dohring, Ryan Hansen, Francis Capra, Teddy Dunn, Michael Muhney, Tina Majorino, Amanda Seyfried, and Enrico Colantoni.
Streaming: iTunes, YouTube, Amazon