Fall is finally here, and the sweaters are coming out of storage. However, when transitioning from the crop tops of summer to the baggy sweatshirts of fall, looking put together requires a little more effort. Restocking and reorganizing your entire wardrobe can seem like a daunting task. Often times, this change of seasons means it's time to clean out the old and make room for the new, but what exactly needs to go? What should stay? What should you add?
If you're still working on answering these questions or trying to decide which fall looks are right for you, check out these 10 tv show outfits for some major inspiration.
1. Rachel starts off smart-girl semester.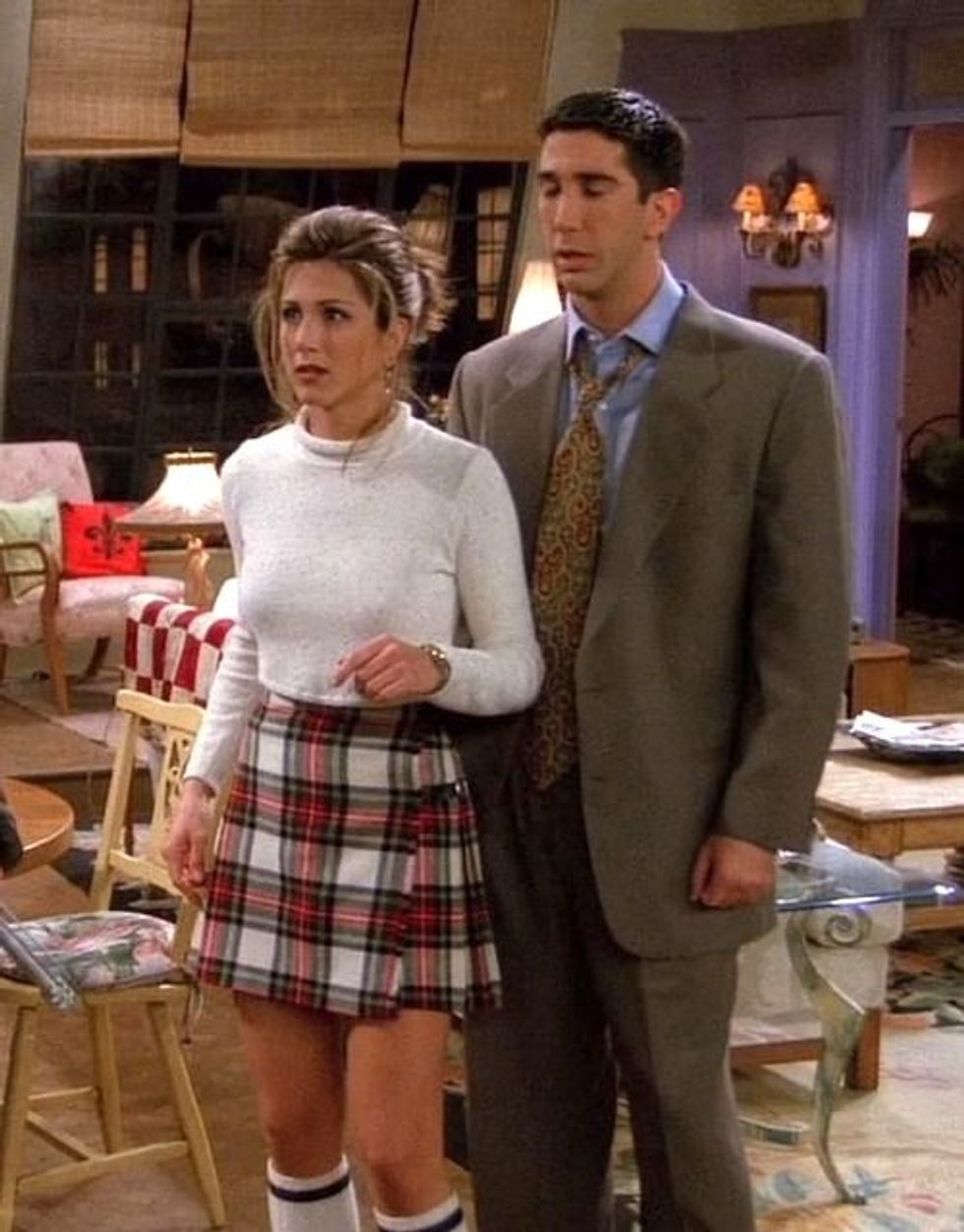 NBC Universal
'Friends', the most iconic show of the last 30 years, also gave rise to some of the most iconic fashion looks on television.
Rachel is the queen of '90s fashion. I mean, she worked at Ralph Lauren after all. Anyway, this look from season one screams everything you want in a fall look: a comfortable, nice sweater paired with a picture-perfect plaid skirt. Adding to this sort of smart-girl semester kind of look, Rachel also wears knee-high socks with black, chunky heels.
2. Monica knows all about sweater weather.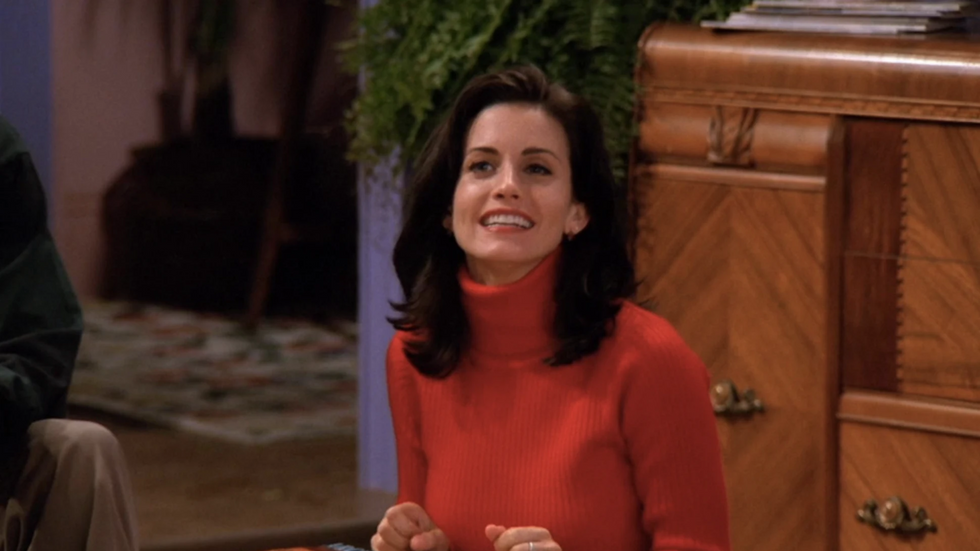 NBC Universal
While Rachel was always the fashion-forward friend, Monica's sense of style is often overlooked.
In almost any fall or winter episode, you can find Monica sporting a nice "dad" sweater or sweatshirt, which is perfectly on-trend with today's time, especially with the rising popularity of thrift shopping.
Her love for sweaters, like the one above, is the perfect example of how to look cute all while staying comfortable for your long days of classes in the chilly air or a night out with friends at haunted houses.
3. Layers and leggings are Phoebe's lobster.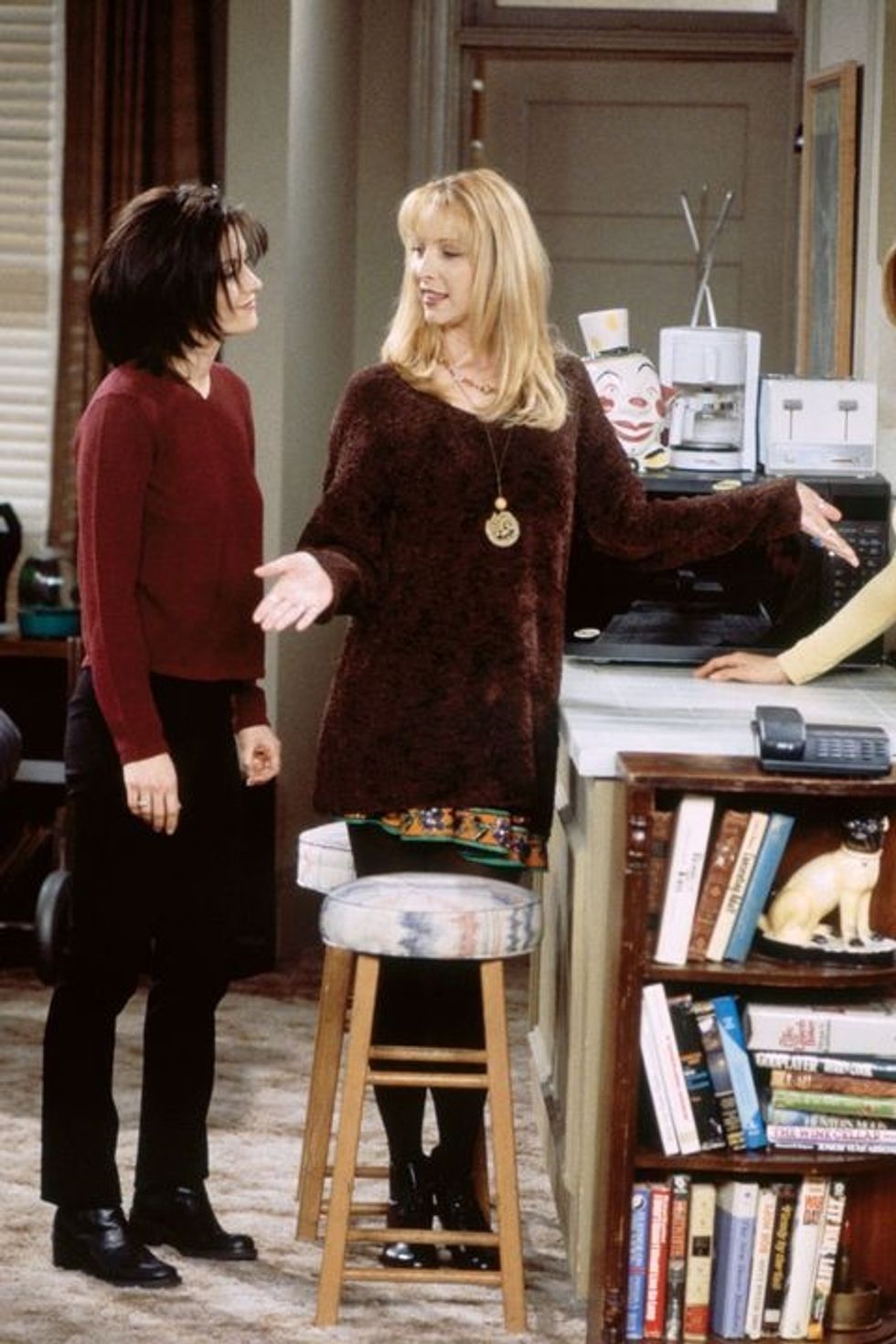 NBC Universal
Phoebe's style has always been more of a go with the flow look, and this has translated into the perfect combination for fall: oversized sweaters and leggings.
As you can see, Phoebe has layered a long cozy sweater over some basic leggings. While her look is still casual, her jewelry gives the illusion that this kind of look could be easily dressed up for a date at the pumpkin patch or dressed down for a long day studying for midterms at the library.
4. Buffy slays the knee-high boot trend.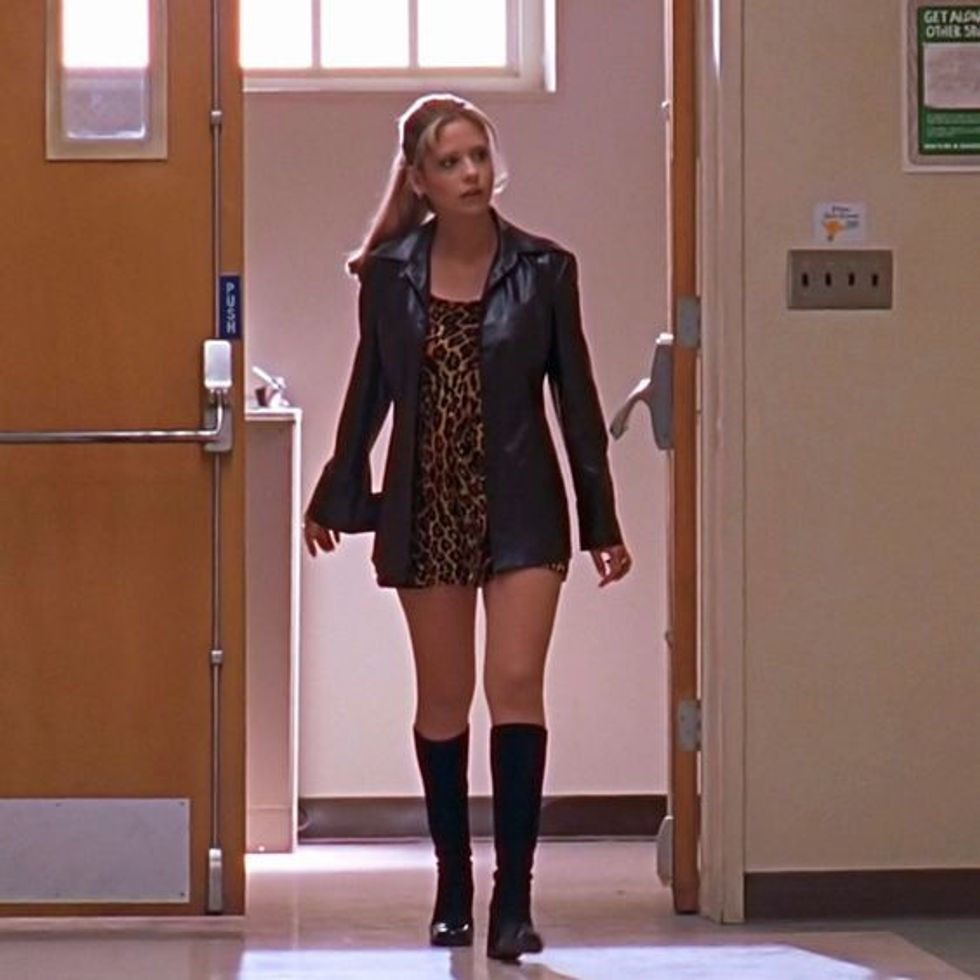 20th Century Fox Television
Not only does Buffy Summers spend her time slaying vampires, but she also slays fall fashion.
If you're still looking to incorporate a bit of flair into your fall wardrobe, Buffy is the perfect example of how to balance the darker colors of fall with a fun pattern like leopard print.
She also helped pioneer the knee-high boot look by proving that boots are not only a functional shoe but also a cute one that can be worn dozens of different ways. Whether it be to go vampire slaying or just to a Halloween party, everyone needs a pair of fall boots.
5. Lorelai knows how to keep warm, and stay cute while doing it.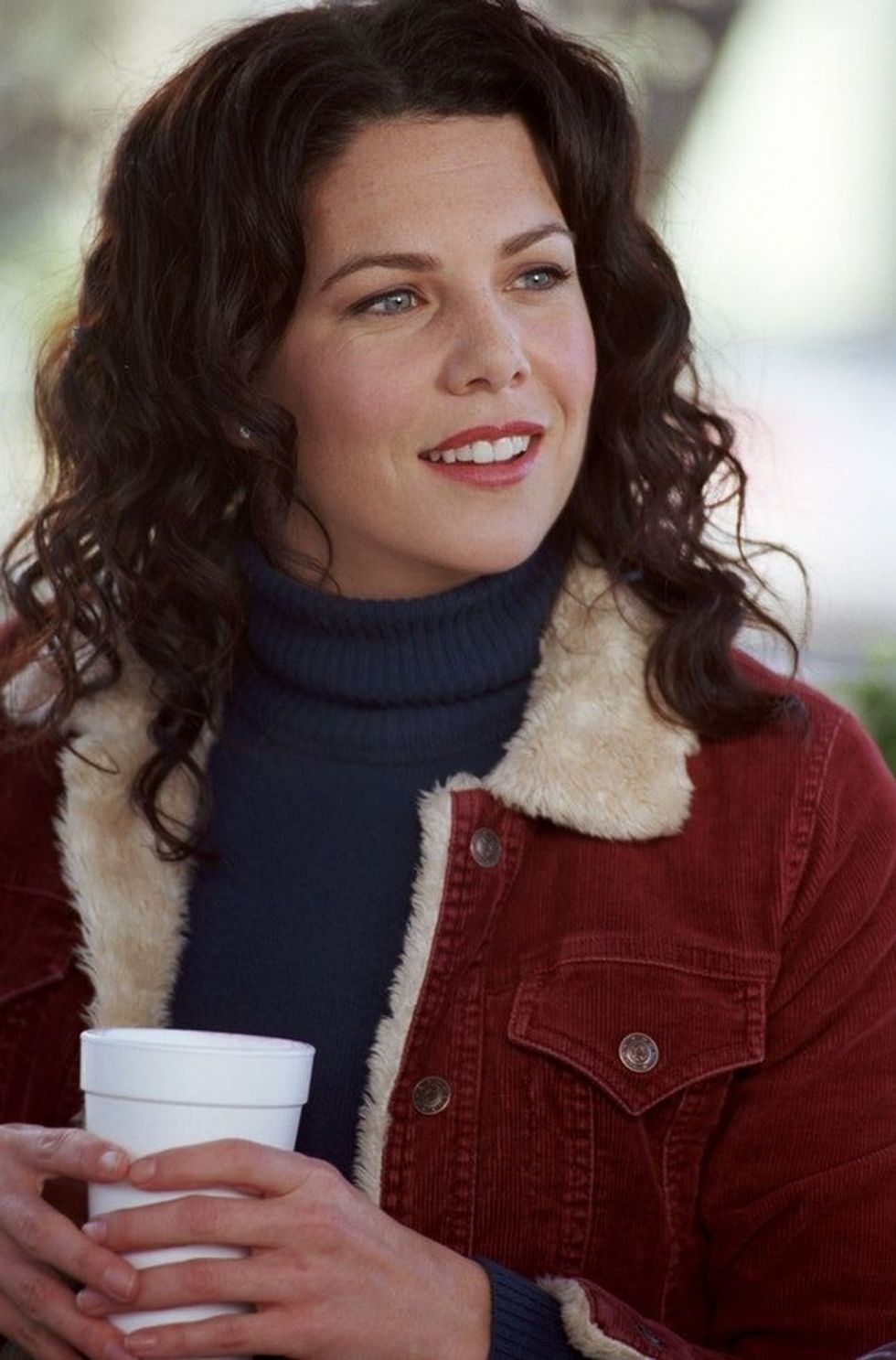 Warner Bros. Television
Lorelai Gilmore is a classic example of "yeah, she's my mom, but she's also my best friend." Any 'Gilmore Girls' fan would agree, but along with her bubbly, loving personality comes a unique, trendy sense of style that some viewers might have overlooked.
Lorelai's rust-colored shearling jacket paired with a blue turtleneck is the perfect combination of fall colors, and it would make the perfect Insta picture against the fall foliage in Stars Hollow.
You can find tons of faux fur shearling jackets online so that you can dress up any of your cute sweaters with an extra layer of style and warmth.
6. Rory dresses it up.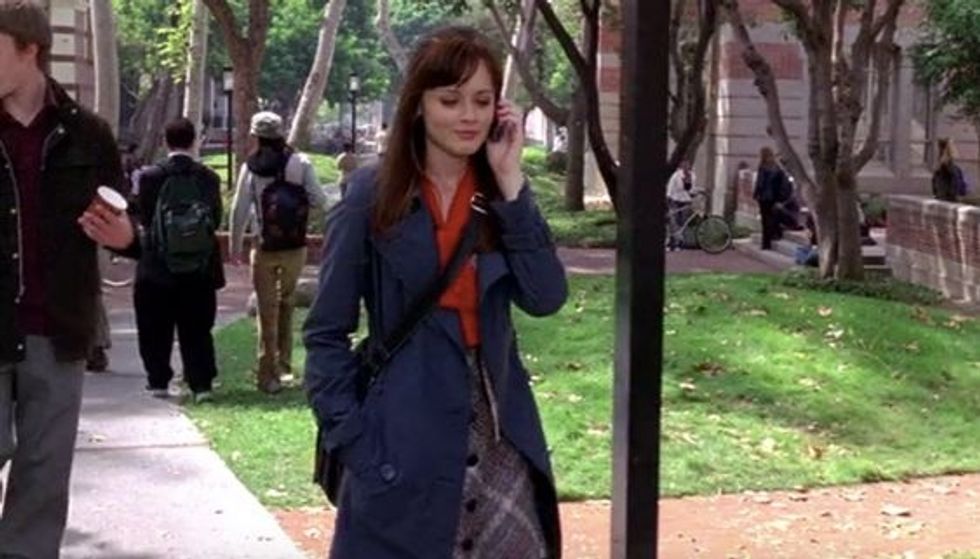 Warner Bros. Television
The apple doesn't fall far from the tree with this one. While in school, Rory is often seen in her school uniform, but when she has the opportunity to change, she doesn't disappoint.
Sticking with her mother's taste for color-blocking, she pairs an orange top with a blue coat.
However, Rory tends to take the more dressy approach to clothes than her mother's casual jacket and jeans look.
In this case, Rory color blocks with another item: a gray plaid, front-buttoned skirt perfect for taking the look to the next level for the aspiring journalist she was aiming to be.
7. Meredith struts her stuff.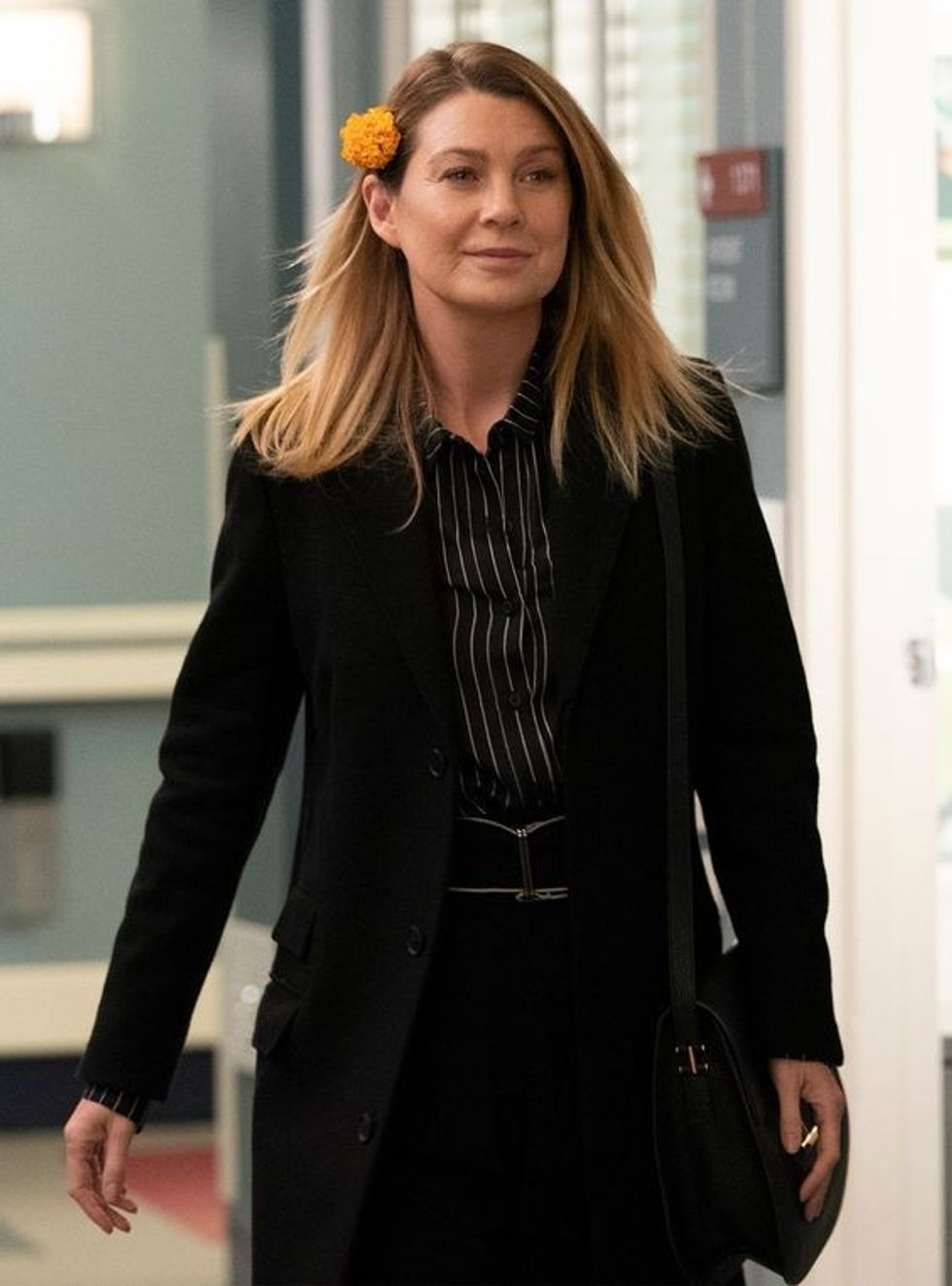 ABC
While she's usually fixing hearts, Meredith looks like she's about to break a few in this look.
Meredith Grey is stunning in this all-black ensemble. The entire look in drawn together by the pinstripes dress shirt underneath. This little hint of pattern gives the eyes just enough distraction from the dark color to be eye-catching.
Pinstripes are a great way to incorporate a pattern into your workwear this fall.
8. Sam and Dean defeat the baggy jean demon.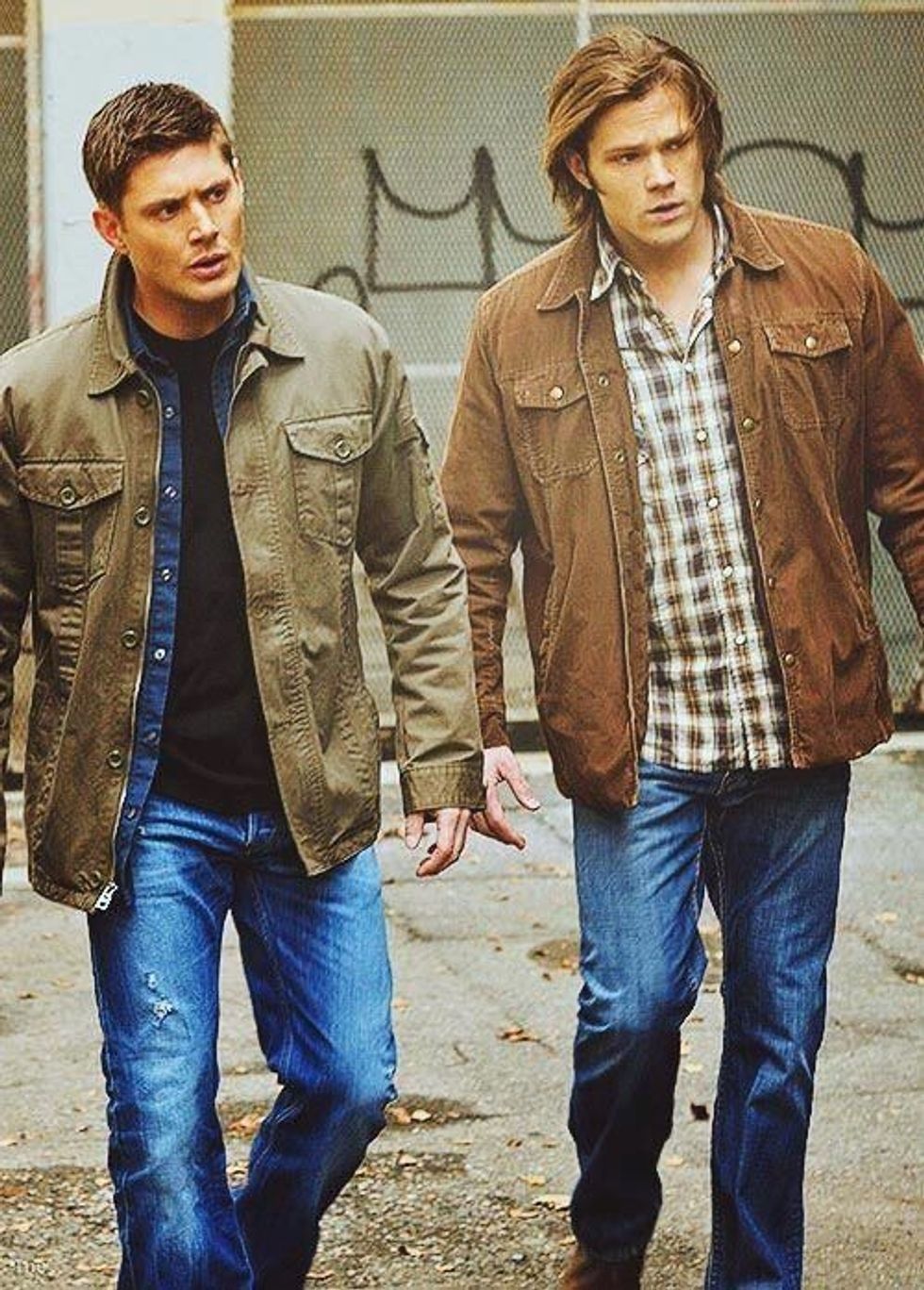 Warner Bros. Television
Sam and Dean Winchester are best known for fighting supernatural creatures and demons, but this picture is proof that they have fought and defeated the demon that is "baggy jeans."
One of the common misconceptions among men is that jeans just have to fit, they don't necessarily have to look good.
While I'm always a fan of a good bootcut, some men take this stereotype a little too far to the point where their jeans aren't even flattering at all, but they become more of a denim bag around the legs.
Sam and Dean are all about sticking to the functionality of a bootcut jean, but as you can see, the jeans are fitted enough to where they don't appear to be swallowed up by them.
Make sure to keep this in mind when you're looking to add some new jeans to your wardrobe.
9. The Salvatore brothers mean business.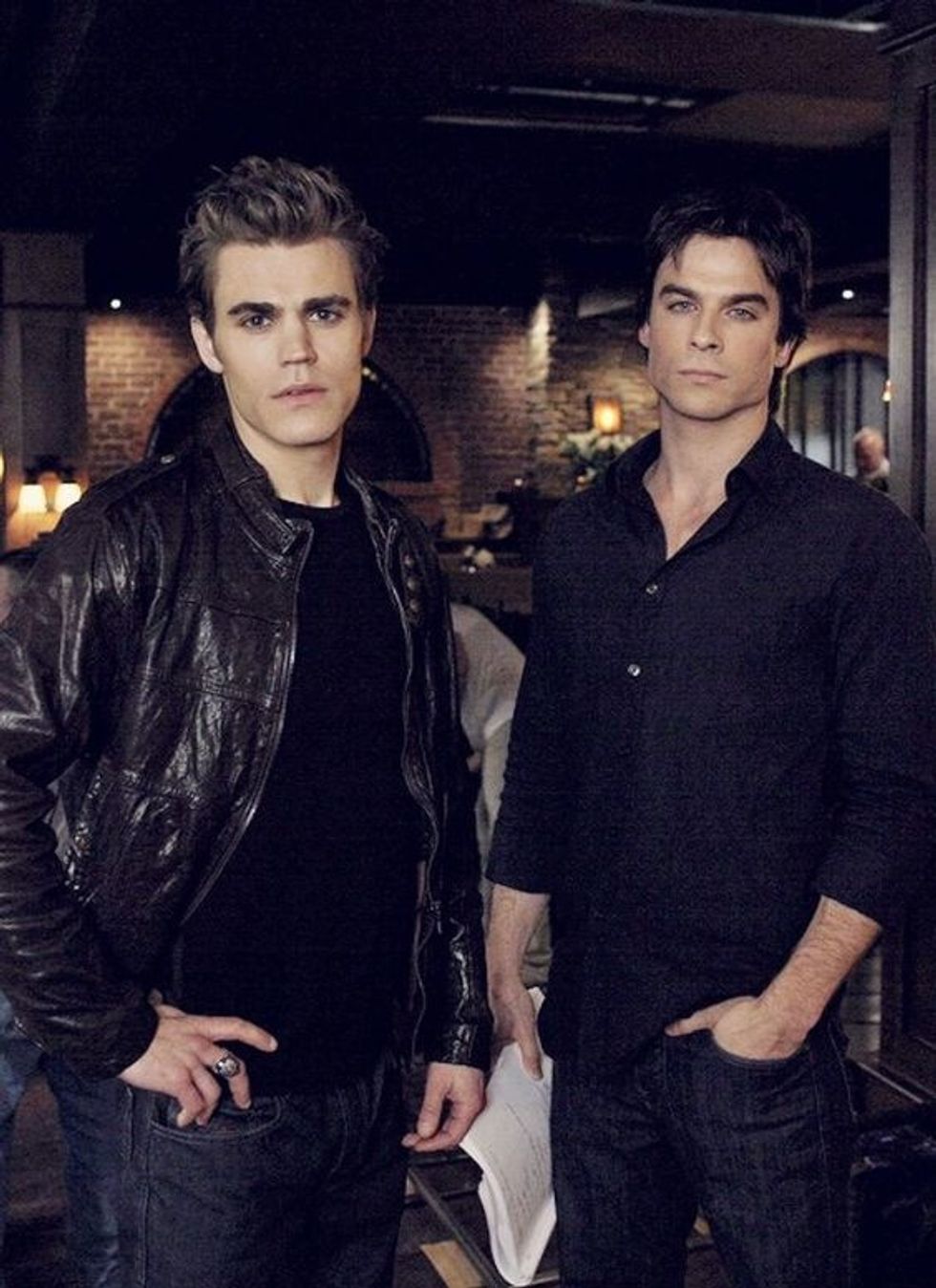 Warner Bros. Television
Stefan and Damon are definitely some of the most well-dressed guys in Mystic Falls.
Stefan's leather jacket gives off all the bad boy vibes to attract Elena, Caroline, Katherine, and every other girl in Mystic Falls.
However, leather jackets aren't just for guys. This look can be rocked with anything from jeans to a cute skirt!
Damon's style is a bit of a different story. Similar to Sam and Dean, Damon wears a flattering boot cut, but it is almost always paired with a casual button-up. I'm not talking flannels or outerwear, but rather a straightforward, solid-colored button-up with rolled-up sleeves.
If you're looking to incorporate this into your look, maybe do it with a business casual look when you add heels to the look and skinny pants.
10. Jughead solves the mystery of how to sport a graphic tee.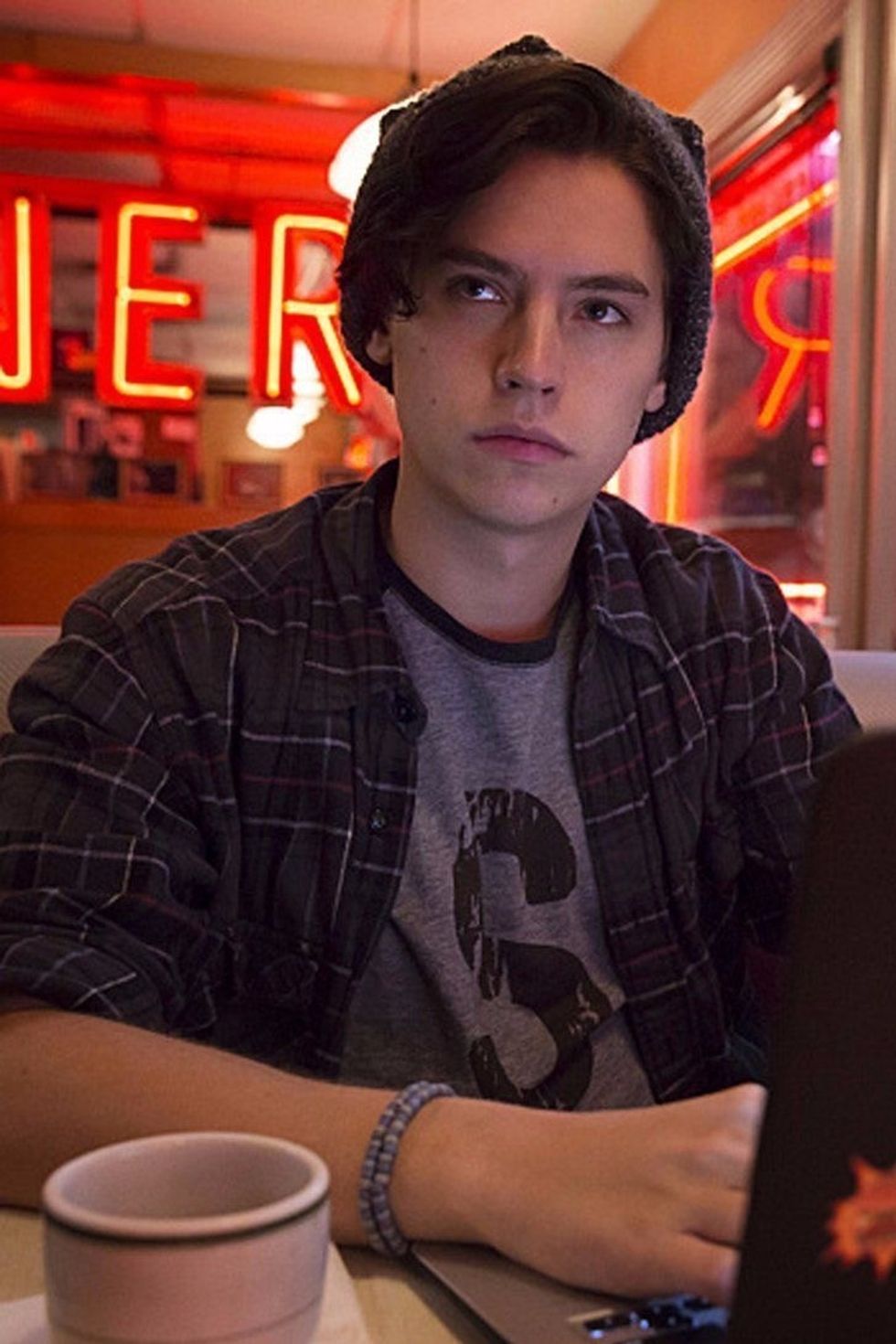 Warner Bros. Television
Riverdale's resident angsty teen has a few helpful strategies for how to sport some of your favorite summer tees while still staying warm this fall.
As you can see, Jughead pairs his classic "S" tee with a matching flannel that he keeps unbuttoned to show the graphic.
He also pairs all of his looks with his signature beanie which is the perfect fall accessory.