What time is it? It's almost summer time! As many of my fellow college students head to the concrete jungle to go home or to experience an amazing internship this summer, they have an exciting few months ahead! If you are living in the city that never sleeps, or just traveling here for a weekend, here are 10 trendy and fun ideas for you to take on! Trust me, your Instagram will thank you!

1. Shop in SoHo.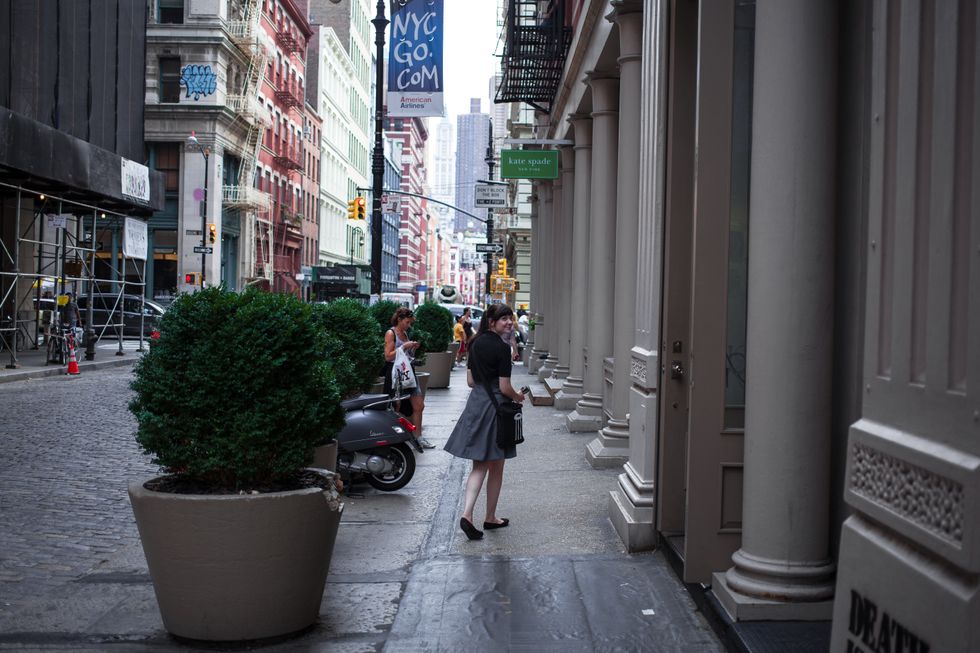 Soho is full of amazing stores such as TopShop, Brandy Melville, Free People, LF, etc. On top of the fashionable stores, the architecture of the buildings is an amazing sight to see! It is a great way to spend your day.
2. Go to Emack and Bolio's.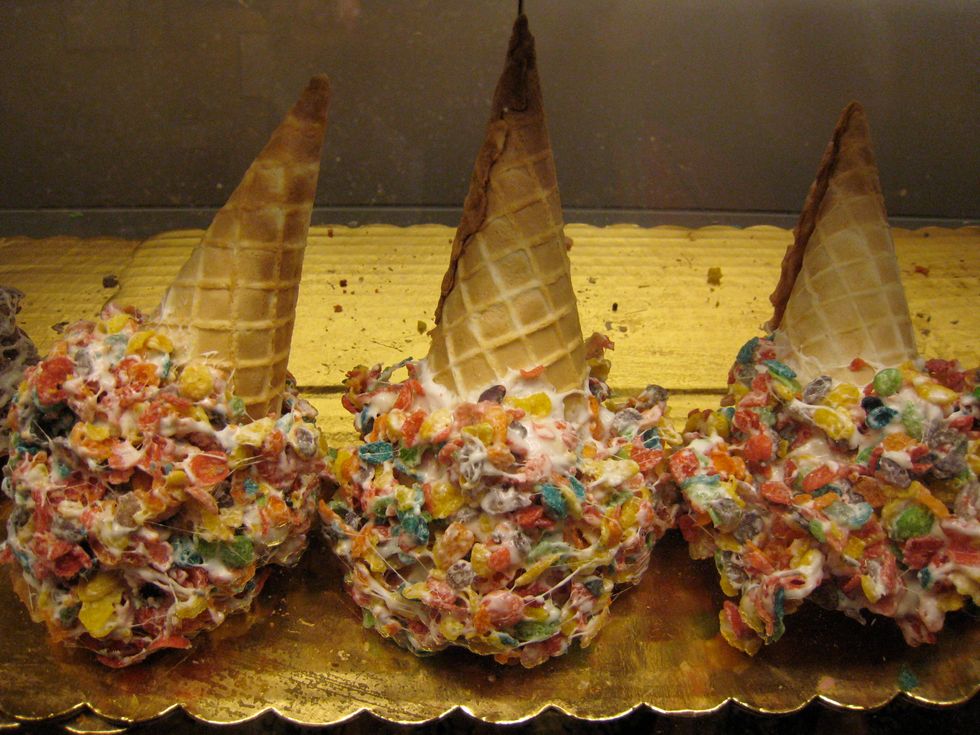 Emack and Bolio's is home to the coolest cones that are covered with Oreos, different cereals, and more. This funky ice cream shop will bring your inner child out
3. Go to a free concert at Good Morning America or The Today Show.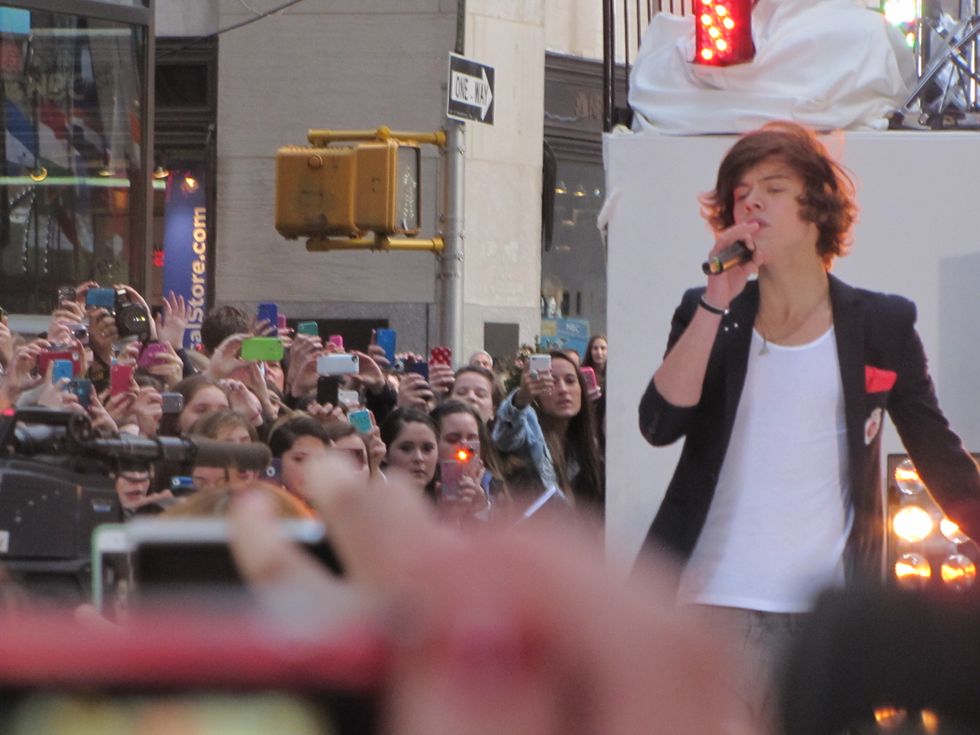 Yes, I took that adorable picture of young Harry Styles when I went to their Today Show concert a few years ago. Everyone should experience a morning show concert at least once. It is such an adventure waking up early and having the opportunity to see one of your favorite singers/bands live!
4. Grab a drink at a rooftop bar.
If legal, this is an awesome way to spend an afternoon. There is nothing better than looking out at the beautiful city of NYC while enjoying a glass of wine. Loopy Doopy is a very popular rooftop bar that puts ice pops in your drinks!
5. Walk along the High Line.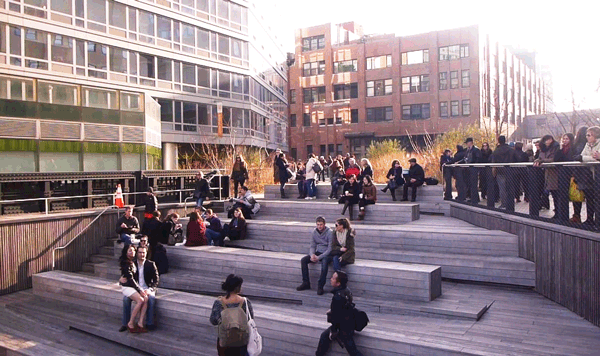 The High Line is a public park built over a rail structure. This park is full of outdoor art, beautiful wildflowers, and awesome views of NYC. There are also a bunch of different classes offered on the High Line, including yoga and meditation.
6. Go to Smorgasburg.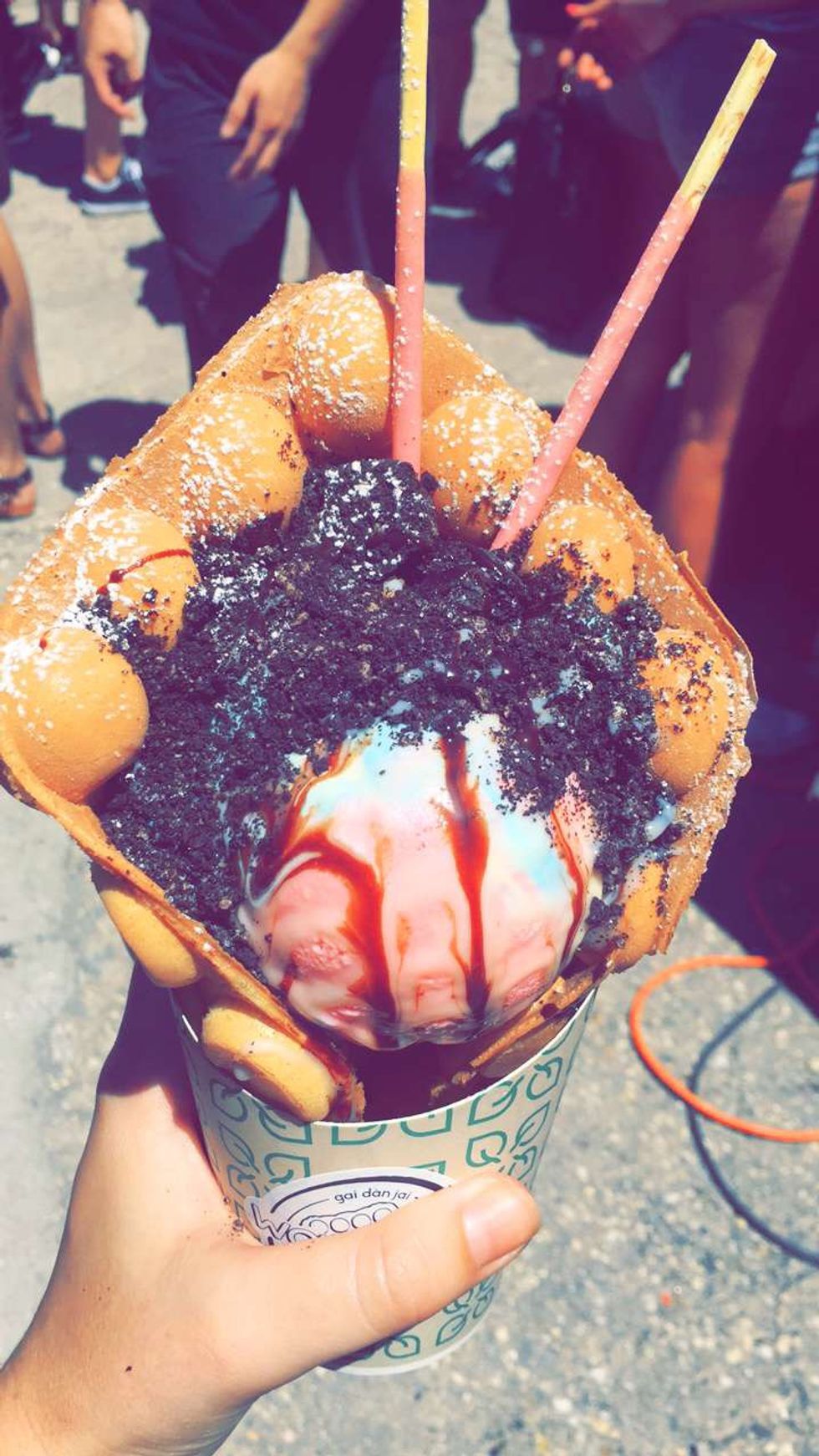 Smorgasburg is an outdoor market on the weekends full of all different food vendors. If you are looking for a fun afternoon filled with yummy treats such as unique ice cream sandwiches, mozzarella sticks, pulled pork sandwiches, etc., you need to come here. This is the place for your favorite foodie!
7. Go on a pizza or bagel marathon.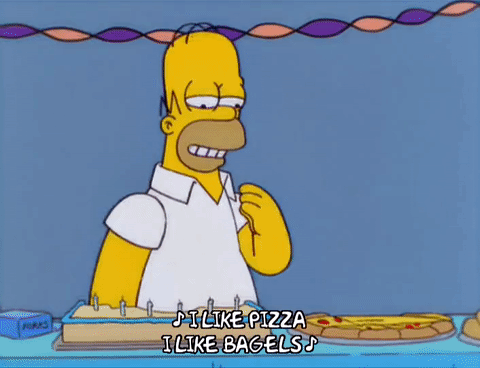 Continuing with the delicious food, everyone knows New York is the home of delicious pizza and bagels! Take a day with your pals and hit up every popular pizza or bagel place in NYC! This delicious idea will be a memory you will never forget.
8. Go to a free taping of a TV show.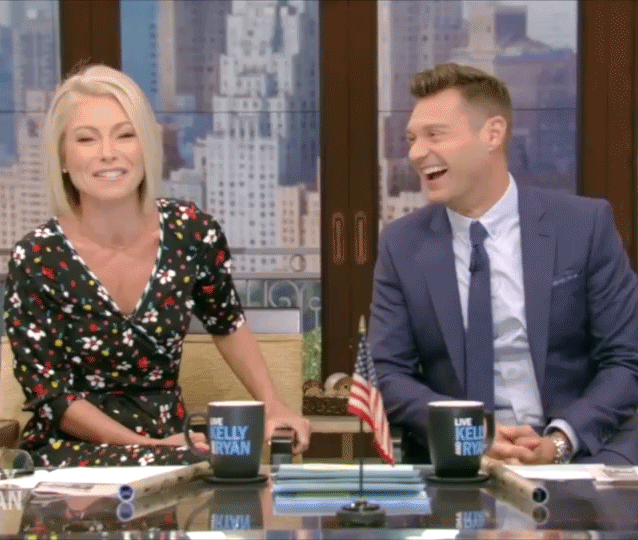 You can get tickets to see LIVE with Kelly and Ryan, The View, MTV TRL, and more for free online! Being an audience member of these shows are so fun! It is really exciting to see the filming of the show from the other side!
9. Go to a yummy brunch.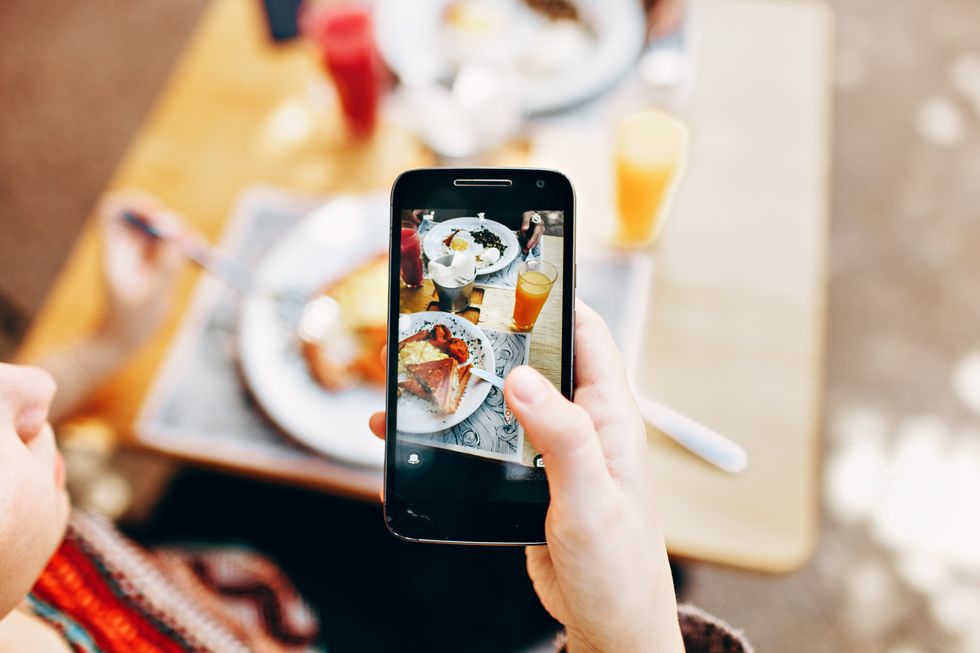 NYC is famous for its amazing restaurants, especially their brunch places. Some famous joints are Jack's Wife Freda, Sunday in Brooklyn, and Good Enough To Eat. Pancakes, mimosas, and chicken and waffles = yes, please!
10. Check out Bryant Park Movie Night.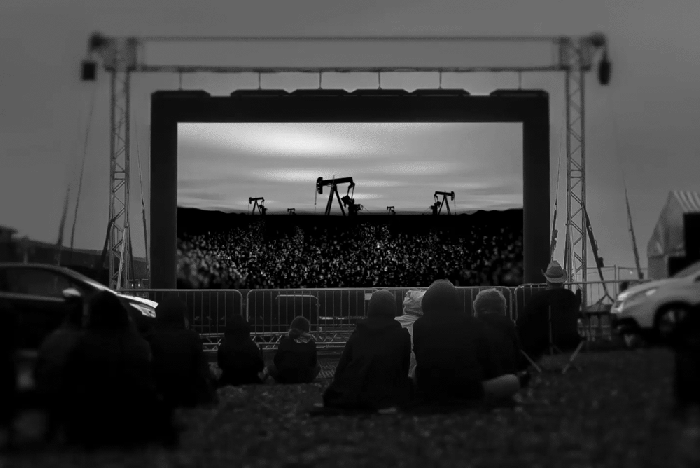 HBO has sponsored this movie series for over two decades! Every Monday at 5 p.m., they play a movie in the park! It's extremely popular so if you want to go, I would get there early to claim your spot on the grass!