Model Courtney Demone is photographically documenting the growth of her breasts in an attempt to discover at what point Facebook and Instagram will warrant them "female" enough for censorship. Demone, 24, is a trans woman from Victoria, British Columbia, Canada, currently undergoing hormone replacement therapy (HRT) that will make her breasts grow larger. She is posting topless photos of herself on her social media accounts using the hashtag #DoIHaveBoobsNow to see when the networks will deem her breasts as violating their nudity policies. Facebook and Instagram both have strict nudity policies regarding female nipples with the exception of breastfeeding and post-mastectomy photos.
"At some point my breasts are going to be big enough that these social media networks will have deemed them worthy of censorship," Demone told BuzzFeed Canada.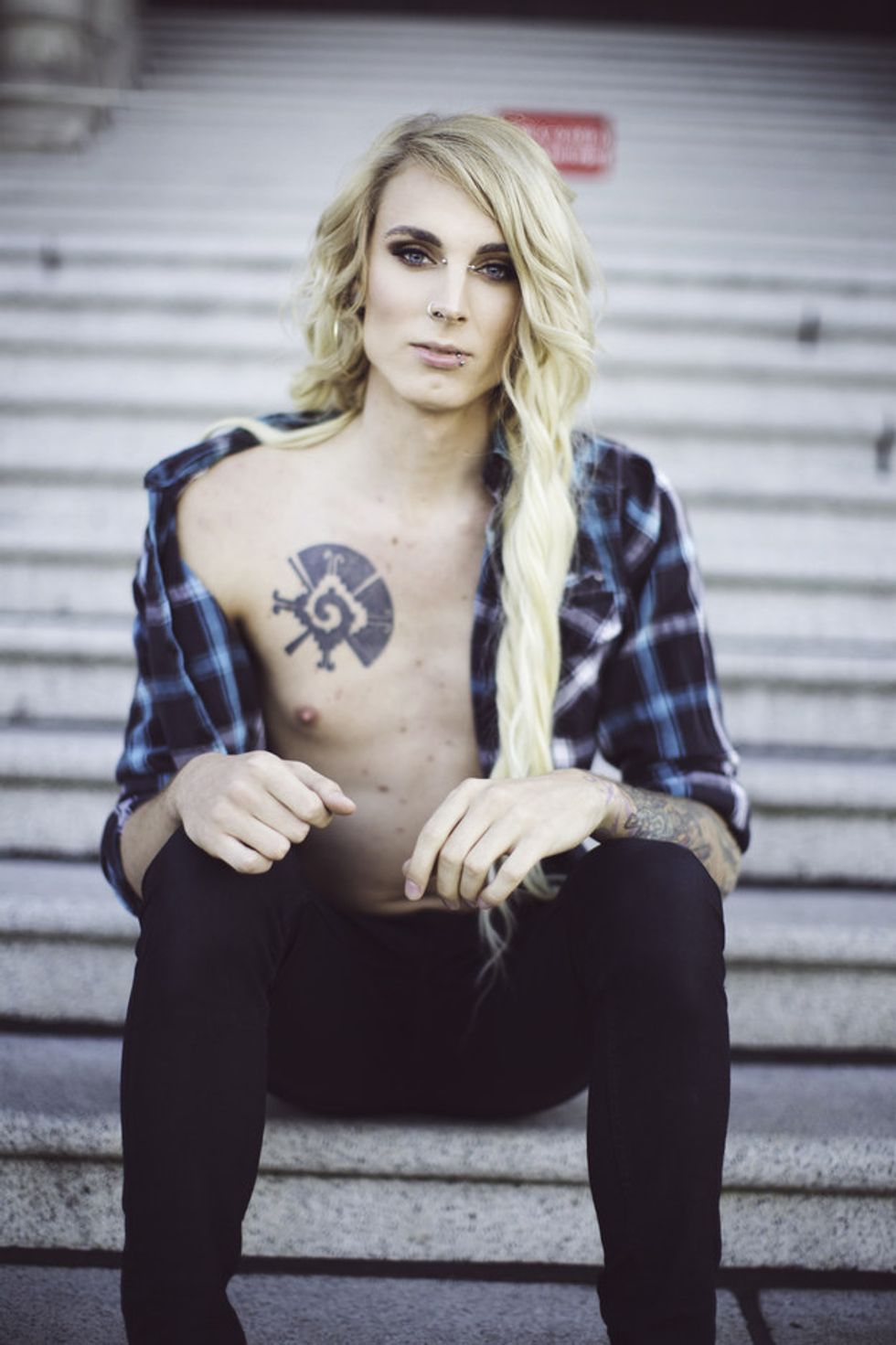 Image Credit: Mashable
Demone's project aptly named "Free All Bodies" has inspired other trans women to post photos using the hashtags #DoIHaveBoobsNow and #FreeAllBodies and challenge these double standard policies. Her project not only questions the social media platforms' nudity policies but also how they view gender.
"Their policies are to censor topless women's bodies and they're not doing it to me, what assumptions are they making about me?" asked Demone.
Demone's #FreeAllBodies project takes the popular "Free The Nipple" campaign a step further. "Free The Nipple" is a 2014 film by director Lina Esco, which has evolved into an equality movement and has sparked national attention. Utilizing the hashtag, #FreeTheNipple, this movement strives to put an end to female oppression and censorship. The campaign has garnered support from numerous celebrities, including Miley Cyrus, Cara Delevingne and Lena Dunham.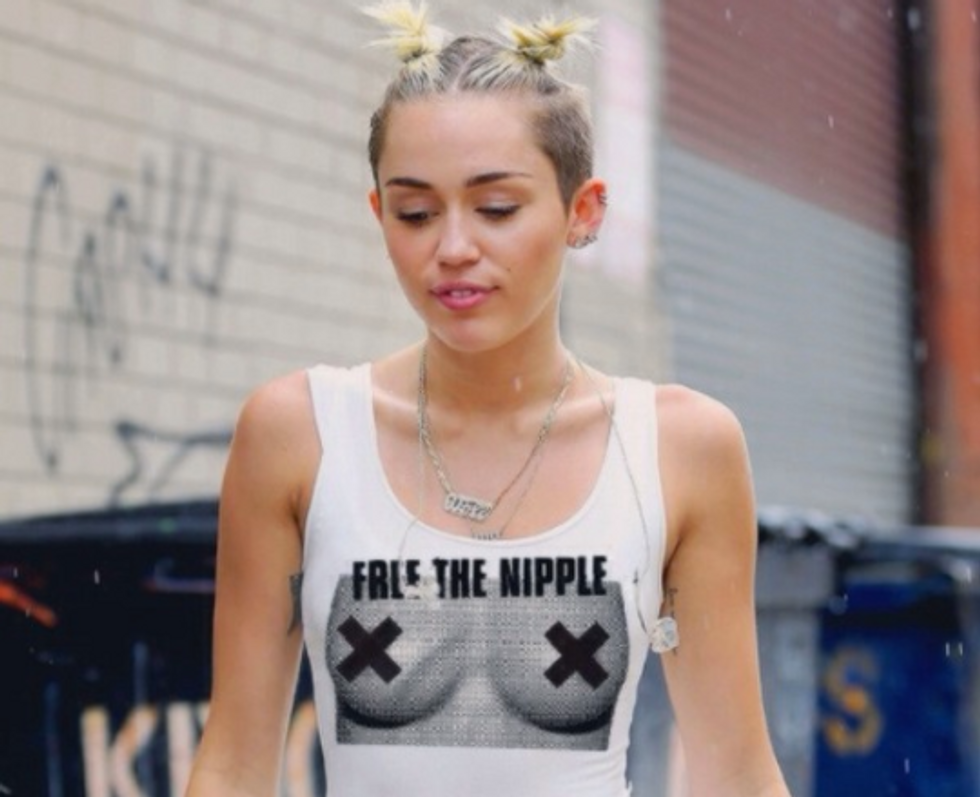 Image Credit: Tumblr
In her piece "Do I Have Boobs Now?" for Mashable, Demone and co-author Cynthia Williams recognize the "Free The Nipple" campaign's efforts but argue that it has failed to acknowledge those who have differing body types.
"#FreeTheNipple has demonstrated the sexism, hyper-sexualization and absurdity behind society's scandalization of women's nipples in a way everyone can clearly observe and understand...However, #FreeTheNipple has failed to show the diverse ways in which people with differing bodies are sexualized, fetishized, exoticized and shamed," wrote Demone and Williams.
Demone said that the overall response to her project has been supportive and positive. She knows that she alone cannot change these policies, but she hopes that the social media networks will at least take notice.
"If I get the opportunity to talk to somebody from Facebook or Instagram, that would be my dream," Demone said.
You can follow Demone's project on her Instagram, Facebook and Tumblr profiles.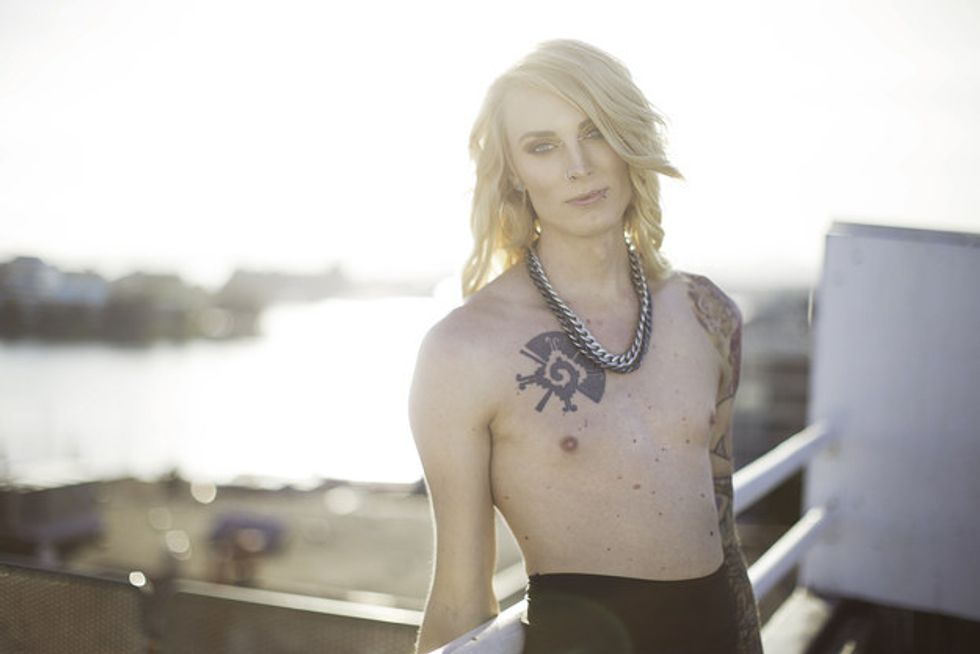 Image Credit: Buzzfeed