Binge watching television shows is probably one of my favorite things to do since watching Saturday morning cartoons when I was younger. Not only is it fun to watch TV shows when you are alone or with friends, but it's also a great thing to do when you're procrastinating. OK, I'm not saying that procrastinating is a good thing, but sometimes you need to take a break from that 13-page paper due tomorrow. Sometimes you need something fun and entertaining to watch! Luckily, with the streaming websites out there now, you can watch almost anything immediately and not worry about all of those responsibilities. Whether it is Netflix, HBO Go, or Hulu Plus (not including those websites that you totally shouldn't be watching because they are definitely illegal) you have the whole world of TV shows in the palm your hand! Don't go and abuse that power though.
The following is a compiled list of TV shows that my friends and I have binge watched at least once and swear by how great they are. I'm sorry in advance if I have left off your favorite show; I must not have gotten there yet, but trust me, it's probably on My List on Netflix.
Comedies
There is always a time for laughter when you are realizing all of the things that you've forgotten to do, and you're starting to stress out more than you expected. I mean, what else is a better remedy for fixing your stress than watching a show that will make you laugh? Here are a few of my personal favorites.
The Office (U.S.)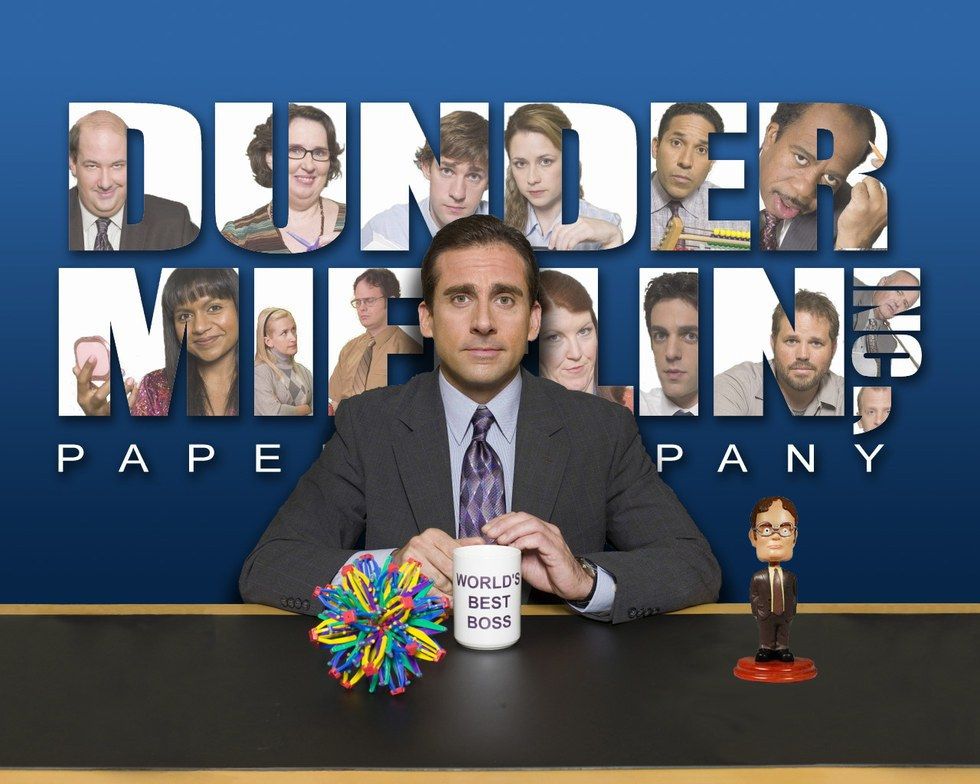 This is an obvious show. Everyone who I have ever talked to who has seen it, loves it. "The Office" is probably my all-time favorite show. The characters are all so different, and they all have their own personalities. Each has a side of them you want to hug and one that you want to punch. I will never forget when I watched the series finale. It was probably one of the worst moments of my life. Currently, my friend and I are on our 3rd time re-watching this show, and it's just as good as the first time.
New Girl



This show is another one of the best. The characters are so cute and relatable, and they make you wish you lived with your friends even past your college years. The way that they interact with each other is just so flawless, and they really have a friendship that you wish you had. There are times when you would rather watch one of them get hit with a baseball bat, but that's just their charm–trust me. "New Girl" constantly has you giggling, and it also teaches you an awesome drinking game!


Scrubs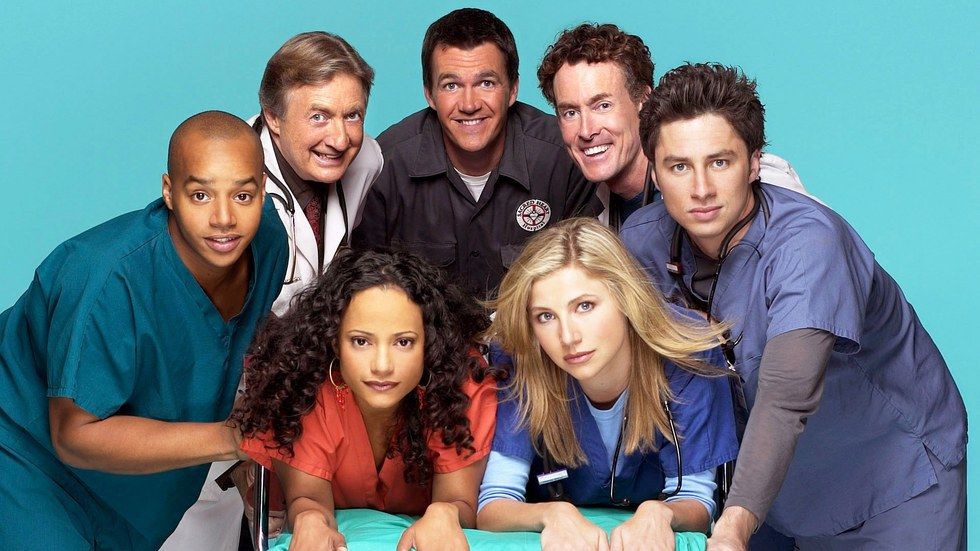 "Scrubs" is one of those doctor shows that you didn't think would be good because, again, it's one of those doctor shows. But until you watch it, I don't think you will understand the pure comedic gold that comes from it. The main characters are lovable, and even though they might be annoying, you can't help but love their dumb antics. This show is one of those that makes you wish you could work in a hospital just so you could have the same amount of fun as these people.


Parks and Recreation

This is another one of those classics that you might not have thought that you needed to watch, but I can guarantee that once you're three seasons in, you will wonder what took you so long to watch it. The characters are wonderful and all have their own eccentric personalities. It's just one of the best shows. I can't explain it in a way that will give it justice. Just do yourself a favor and "treat yo self" to an episode (or 50) of this show.
Bob's Burgers

I'm going to be honest. I really didn't think I was going to like this show. I kept putting it off because I thought it was going to be another one of those dumb cartoon shows that doesn't make sense, but I was so wrong. This show is probably one of my favorites now. The characters' family values are hilarious, and they really love each other even if they are all a little weird about it. They help each other through the hard times, and they don't let anyone mess with their family except for each other. It's definitely a great show, and it only has 23-minute episodes so it's not that taxing to give it a try!
Dramas
So we all know that there are times you just need to watch a comedy to get your mind off of the bad things that are going on. But sometimes you just need to watch a drama and get yourself in a mood where you might need to cry it out. Who knows! What I do know is that the following are some of the best dramas I've had the opportunity to watch and live vicariously through.
Gilmore Girls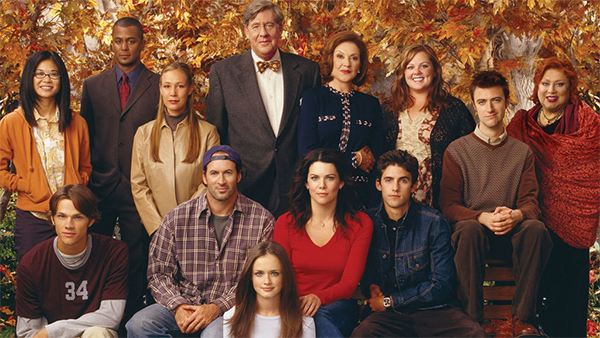 OK, I know I have said this a lot, but this is one of the greatest shows ever put on television. These characters are one of the most relatable bunch on television. I've watched this show all the way through more times than I can count, and every time I re-watch it, there are different things that I notice and different things that I relate to. Not to mention there is going to be a revival of this show really soon! So you should definitely catch up before then!

Game of Thrones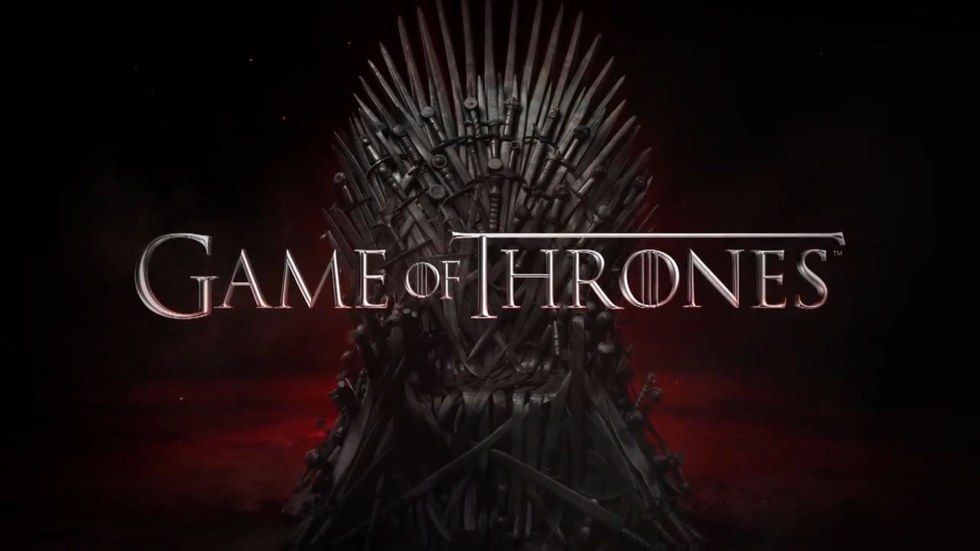 This is a given. Everyone around you has seen it and loves it, even though it does give you heart loss because characters don't last long in this show. It is readily available on HBO Go for your entertainment. Definitely give it a try, but it is not for those who are squeamish. Try at your own risk!
Lost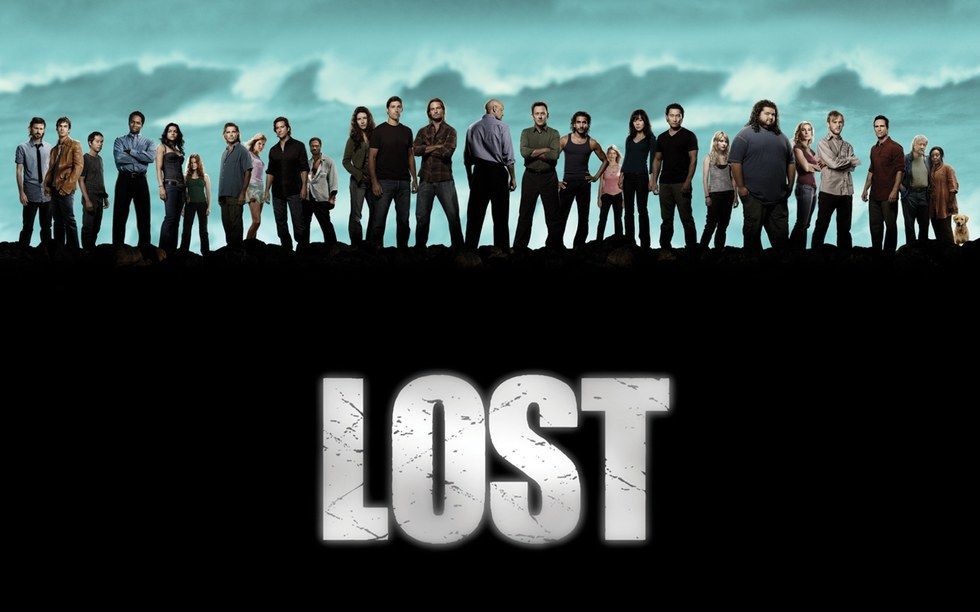 This show is an oldie but a goodie. It will twist your heart in all types of knots but in the greatest way. The characters are so great, and the way that this show has flashbacks is genius. It helps bring a sense of who the characters were before the crash. Definitely give it a try before it's too late.

Grey's Anatomy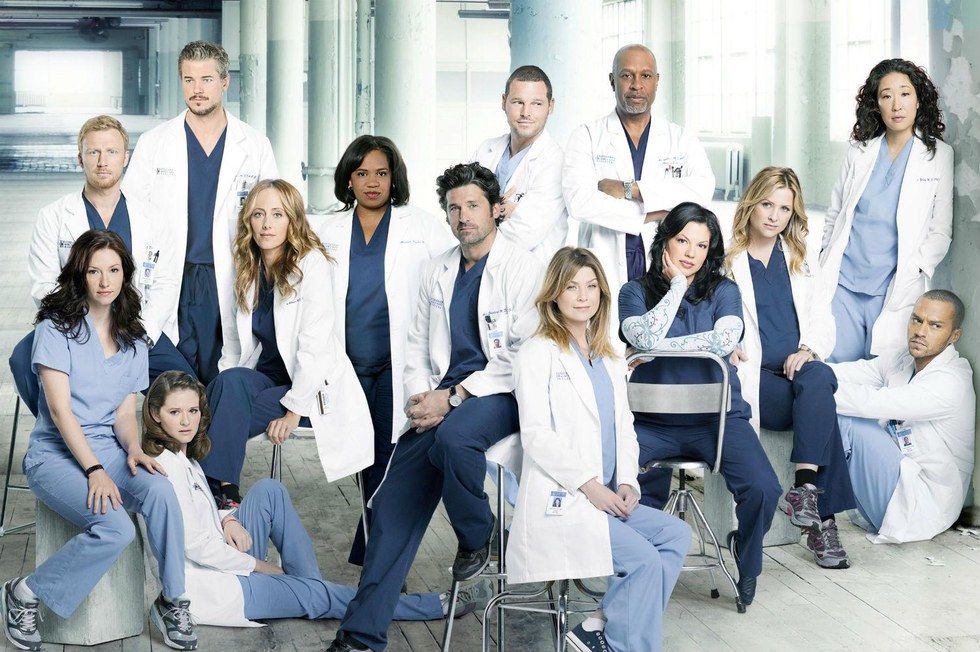 I will keep this short because I could go on forever about this amazing show. Obviously this show is doing something right since it has been on the air for 12 seasons. Not only will this show make you laugh, cry, bang your hand on a wall, and then cry again in a matter of 42 minutes, but it will also make you feel like the characters are your family. It's the best. That's all I'm going to say – you should definitely give it a try.


Orange is the New Black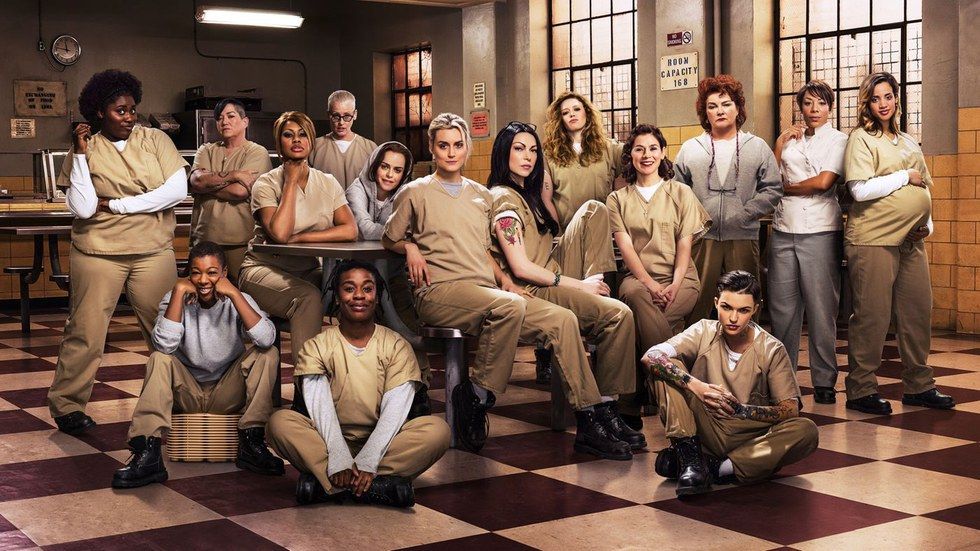 This was the first Netflix Original that I gave a shot, and I am so glad I did. The first episode got me hooked, and it made me love these characters so much. The way that flashbacks are used, much like I mentioned in "Lost," really helps the development of the characters, and it makes you love them more than you already do. You get to see what they did to land them in jail, and you realize that most of them are cute little puppies that are just misunderstood.
Food Network
OK, so Food Network might be my not-so-guilty guilty pleasure. I love these shows so much. They give me something to watch in the background when I'm actually trying to get work done. There is something so calming about watching other people who can actually cook, struggle at cooking. It gives me a sort of validation. So here are some of my all time favorite Food Network shows that are available on Netflix.

Chopped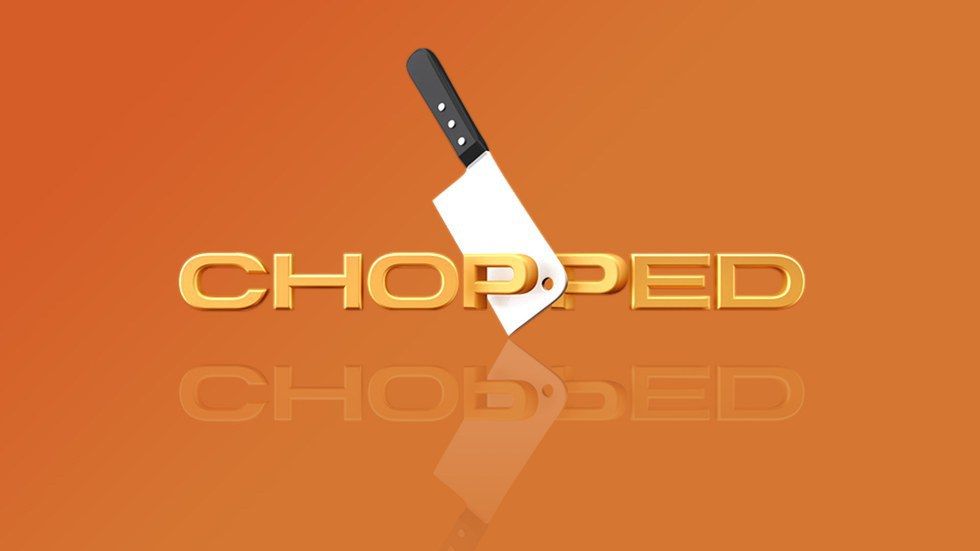 This is one of those shows that I love watching because it reveals you can make anything with some of the weirdest foods. These professional chefs always have a hard time making things because of the dreaded secret ingredients. It's great though because you can see what they make, and it's usually a great time. Not only that, but this is one of those shows you can watch while you are focusing on something else.
Cutthroat Kitchen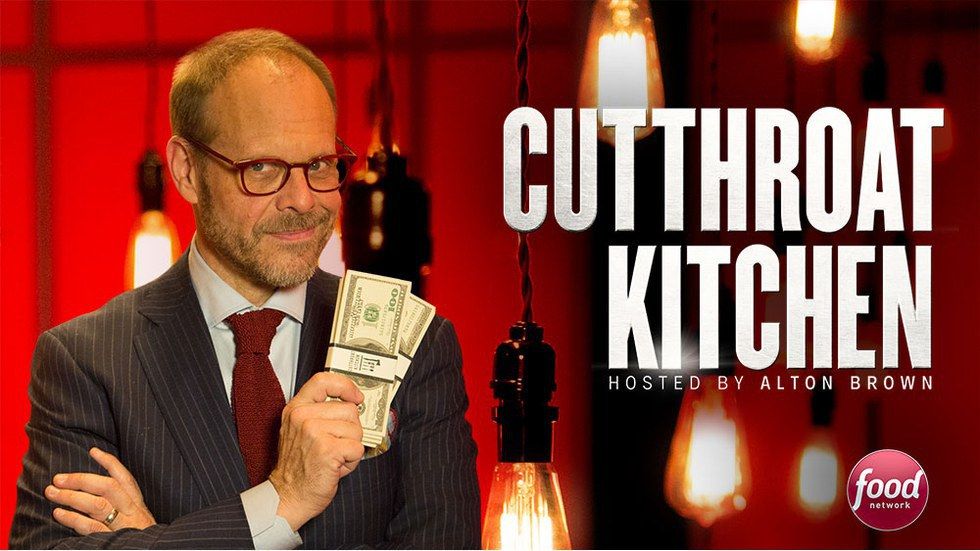 Alton Brown is one of the greatest people on this earth, and you will agree with me once you watch one episode of this show. He makes the professional chefs look like they have no idea what they're doing because of the sabotages they have to deal with. It's one of my favorites because you can see how desperate some people are to avoid certain sabotages. And trust me, some of them are really bad. You'll love it!
The Great British Baking Show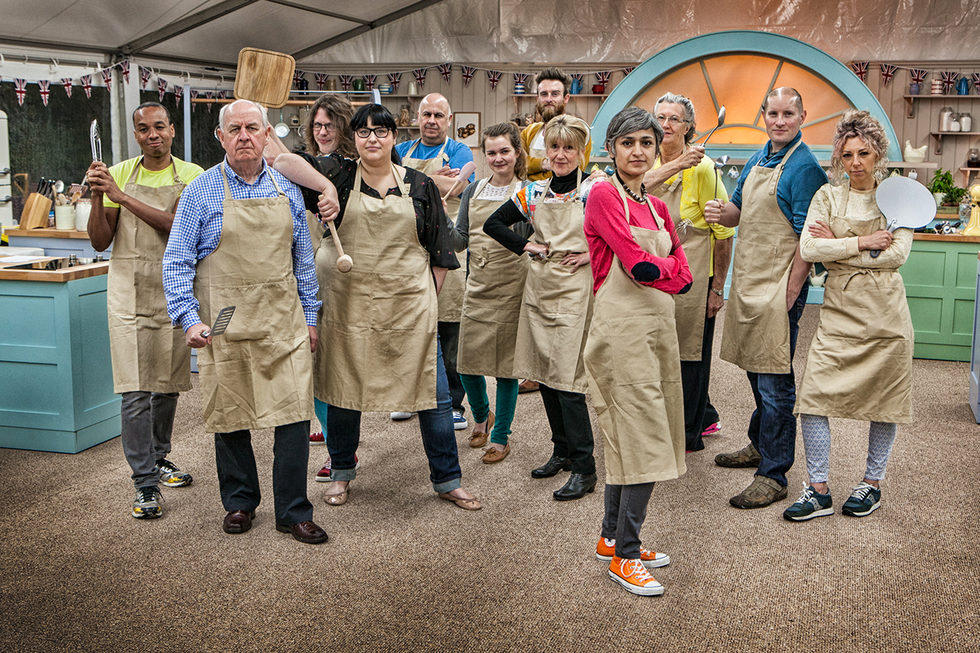 This show is one of the weirdest I've ever seen because it is so much different than the shows you're used to watching on American TV. This show moves at such a slower pace. It's actually really relaxing watching it and listening to the gentle music. It makes you feel calm while watching. That is, until Mary Berry comes around and critiques your baking.
Worst Cooks in America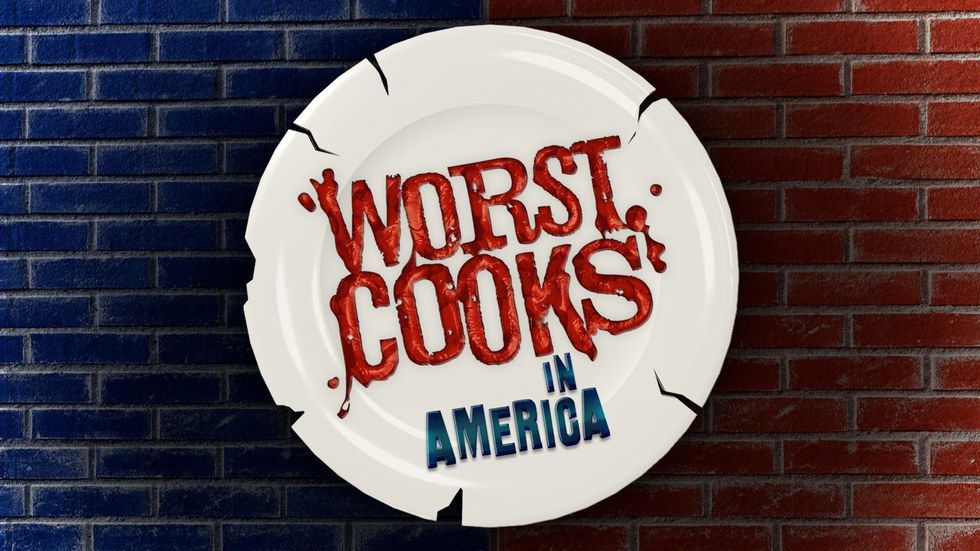 This show gives me life. It's basically people chosen off the street that are the worst cooks in America, and then two professional chefs will spend their time trying to teach them how to cook within a few weeks. The contestants are absolutely hilarious, and it will make you feel like you're a 5-star chef after watching an episode. It's just so great because it will give you a good laugh while actually learning something.

These are some of my favorite shows that I have had the privilege of watching. I'm sorry if I left out some of your favorites but trust me, you won't go wrong if you watch a few of these shows! Good luck and enjoy the binge watch!